If going off-grid and getting back to nature are on your list for 2023 then these canopy-skimming quarters tick many a box for those adventure-seeking travellers with a head for heights. From stilted cabins in remote Chile to eye-catching, branch-hugging design dens in Swedish Lapland, these treehouse hotels are anything but ordinary.
HAPUKU LODGE & TREE HOUSES, KAIKOURA
Way up high on the east coast of New Zealand's South Island you'll spy Hapuku Lodge & Tree Houses' beautiful angular wooden structures. 'Contemporary versions of a child's treehouse' is how they put it, and there are five of them in all, each named after native birds.
Choose between one- and two-bed hideouts (the latter option being 'Family'), complete with cantilevered decks, large windows, and working fireplaces. Awake to birdsong among the verdant canopy with views of Kaikoura's rugged coastline out ahead. Also, for every night spent here, Hapuku will plant a native tree which helps towards offsetting guest's emissions.
ARCTIC TREEHOUSE HOTEL, ROVANIEMI
Looking out over frosted pines and up to Arctic skies, the individual 'rooms' at Arctic TreeHouse Hotel come with next-level winter scenes (hat tip to their north-facing glass walls). Staggered on a hillside, to offer guests optimum privacy, the structures, which are made of Finnish wood, blend traditional Lappish stylings with contemporary Scandi design.
The ArcticScene suites are particularly pleasing, kitted out with a wellness area (comprising of a sauna and bathtub) plus a patio with a log-burner. Time it right, and you might catch the Northern Lights dancing about mid-soak. When all the serenity and solitude gets a little too much, venture beyond the confines of your cabin to the main building for a taste of new Nordic cuisine at Rakas restaurant.
KEEMALA, PHUKET
Picture it: a hillside in Phuket studded with naturalist structures linked by jungle walkways. Keemala is utterly enchanting. Home to a variety of treehouse hideaways, it's a toss-up between a stay at the mid-range raindrop-shaped, split-level tree pool houses or the blow-out option: the elevated, wood-woven bird's nest pool villas, which offer views over the lush rainforest and Andaman Sea.
Imbuing a serene energy throughout, take five (hours, not minutes) at Mala spa, checking into a thatched treatment pod for a restorative therapy – you'll truly be tree-ting yourself (sorry).
AWASI PATAGONIA, CHILE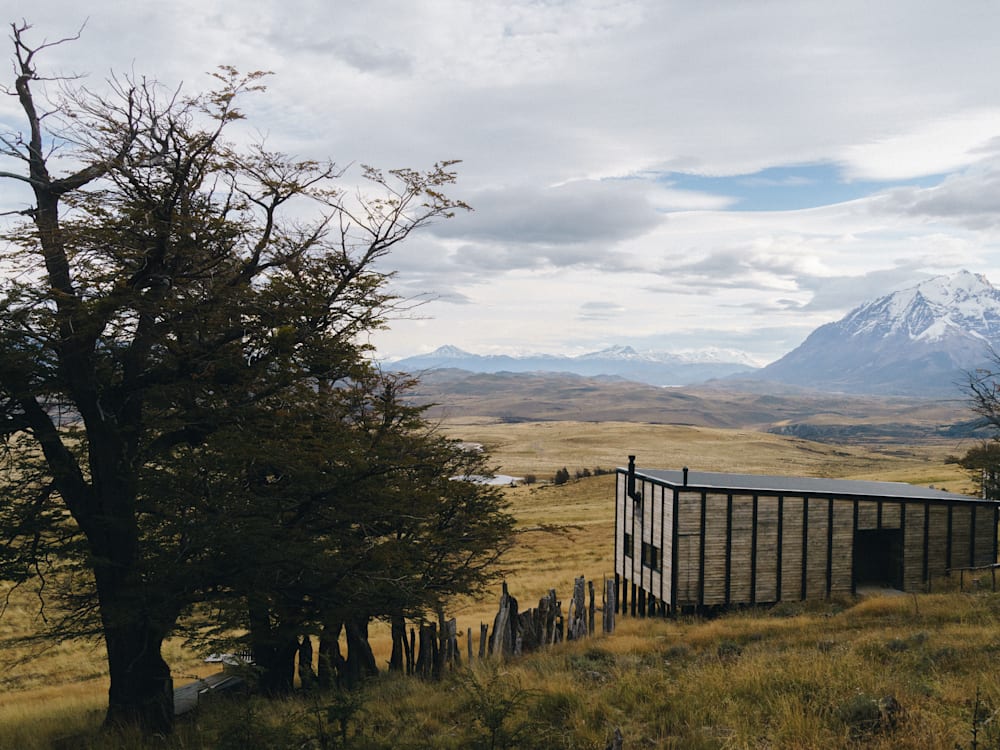 In a remote part of Chile, Awasi Patagonia's 14-cabin retreat is a low-tech utopia (WiFi is limited to communal areas and there's zero phone signal; it's as off-grid as it gets). Guests are assigned their own private guide, as well as a 4×4 to explore the surrounding remote terrain.
The carbon-neutral hotel's luxury cabins are built on stilts, a nod to old Patagonian shelters and ranching outposts, and each is fitted with a wood-burning stove, fireplace, and outdoor hot tub – with unforgettable views of Torres del Paine, Lake Sarmiento, and beyond.
TREEHOTEL, SWEDISH LAPLAND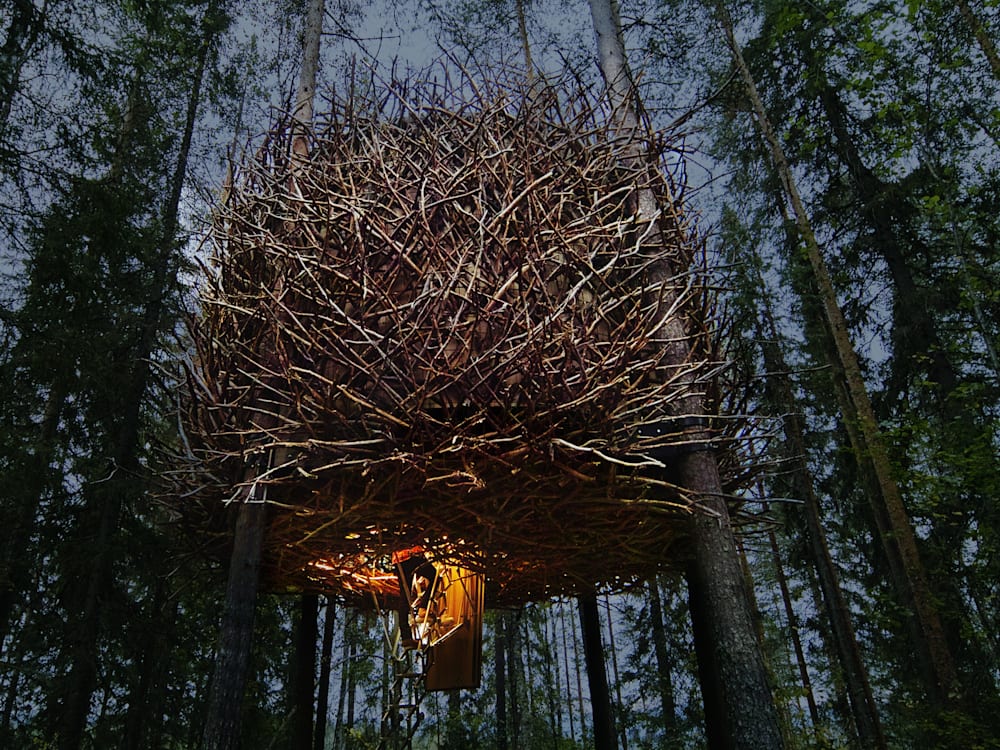 Have your pick of treehouses at eco-friendly Treehotel, located in a remote corner of Norrbotten County in Swedish Lapland. The eye-catching Bird's Nest is a strong choice, as is the Mirrorcube, a 4x4x4 metres cube designed by Bolle Tham and Martin Videgård which reflects its forested surrounds, and the new Biosphere which is made up of 350 wooden bird's nests.
Interiors in these tree-clinging futuristic cabins are minimalist, promoting a lo-fi, nature-centric experience. Book a stay here between September and March to (hopefully) witness the Northern Lights from your woodland nest.
WILDHIVE CALLOW HALL, PEAK DISTRICT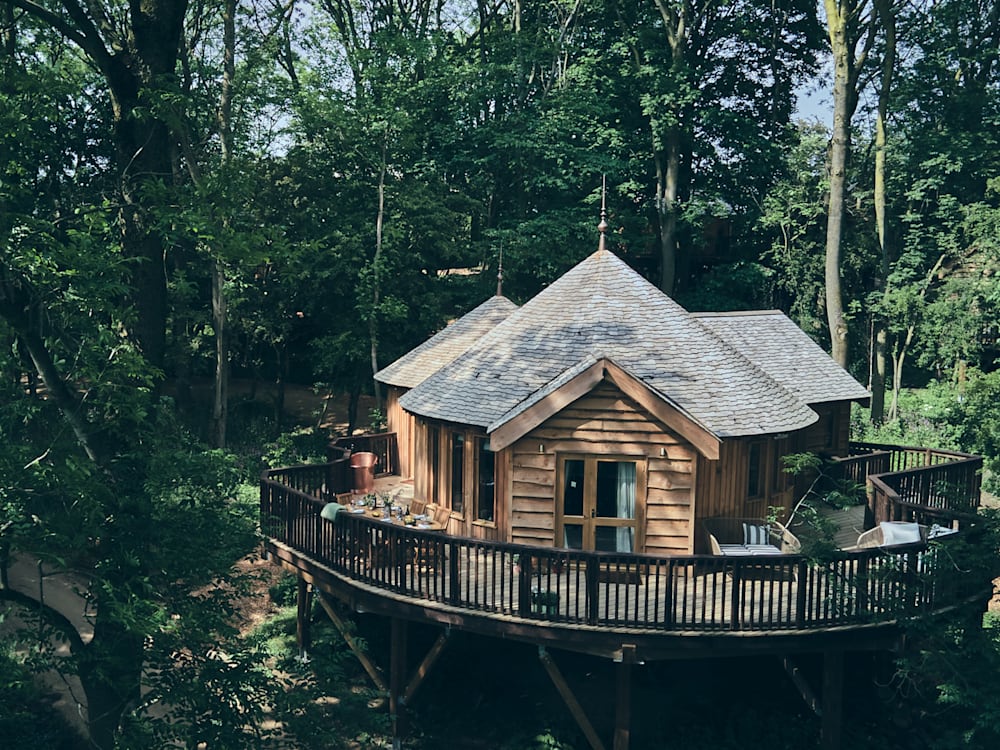 As if a 15-room Victorian country manor with 35 acres of wildflower gardens and woodland wasn't enough, Wildhive Callow Hall is also home to two treehouses to squirrel away in, as well as 11 woodland 'hives'.
The treehouses are on the larger size (good for groups) and are fitted with a wraparound deck for nights spent stargazing. The hives are a short walk from the house and come with a king-size bed as well as a mini-kitchen, if you're keen to rustle up your own dinner. Alternatively, toast a few marshmallows (a fine dinner substitute) over your very own fire pit.
FORESTIS, SOUTH TYROL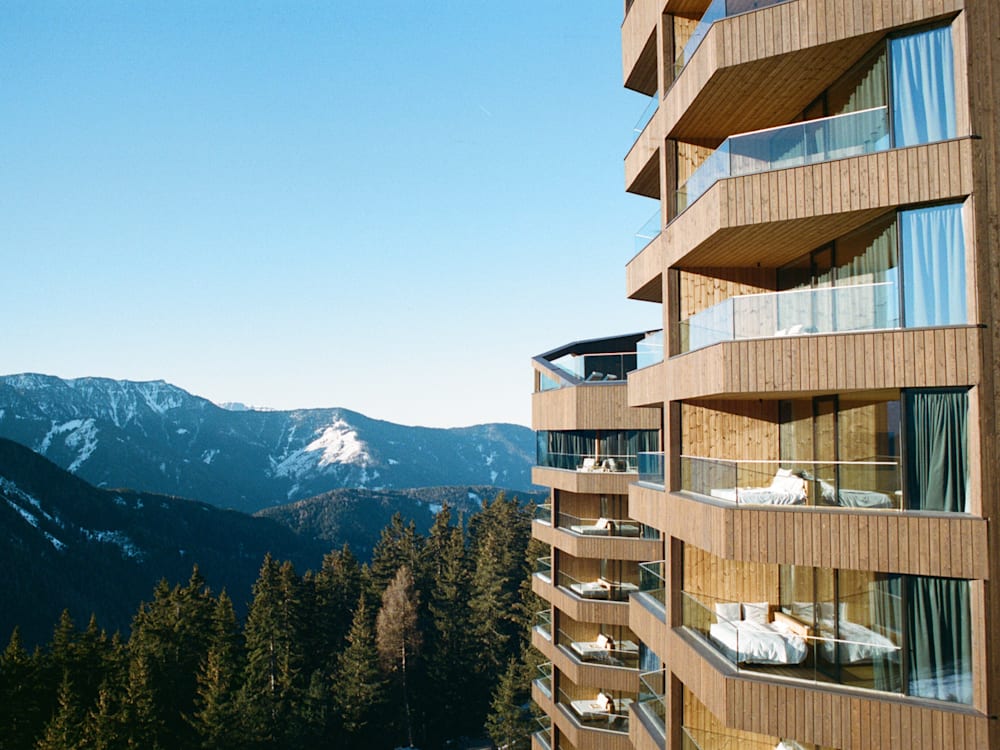 Luxurious mountainside wellness retreat, Forestis, owned by Stefan Hinteregger and Teresa Unterthiner, rests 1,800 metres above sea level (it's just you, treetops, and clouds up here). Though not technically a treehouse, the eco-minded hideaway positioned in a densely wooded area certainly feels like one. Particularly its spectacular two-storey penthouse complete with private spruce wood sauna, terrace and heated pool.
There's a spa too, which takes its inspiration from the Celts, and comprises of a septet of saunas, treatment rooms, plus a lap-length, swim-in, swim-out pool filled with natural spring water. Post-dip, feast on foraged ingredients at the amphitheatre-style restaurant downstairs with views of the jagged mountain range to keep you company.
If you want to feel even closer to the trees, explore our alfresco collection of au naturel love nests