I assume my position. Passenger seat, shoes off, Spotify open, postcode at the ready. Snacks within easy reach. That's always been my road-trip role. Everyone has one. You're either the driver or the driven; the drinker or the snacker; the maps devotee or the one preaching you 'definitely know a shortcut'.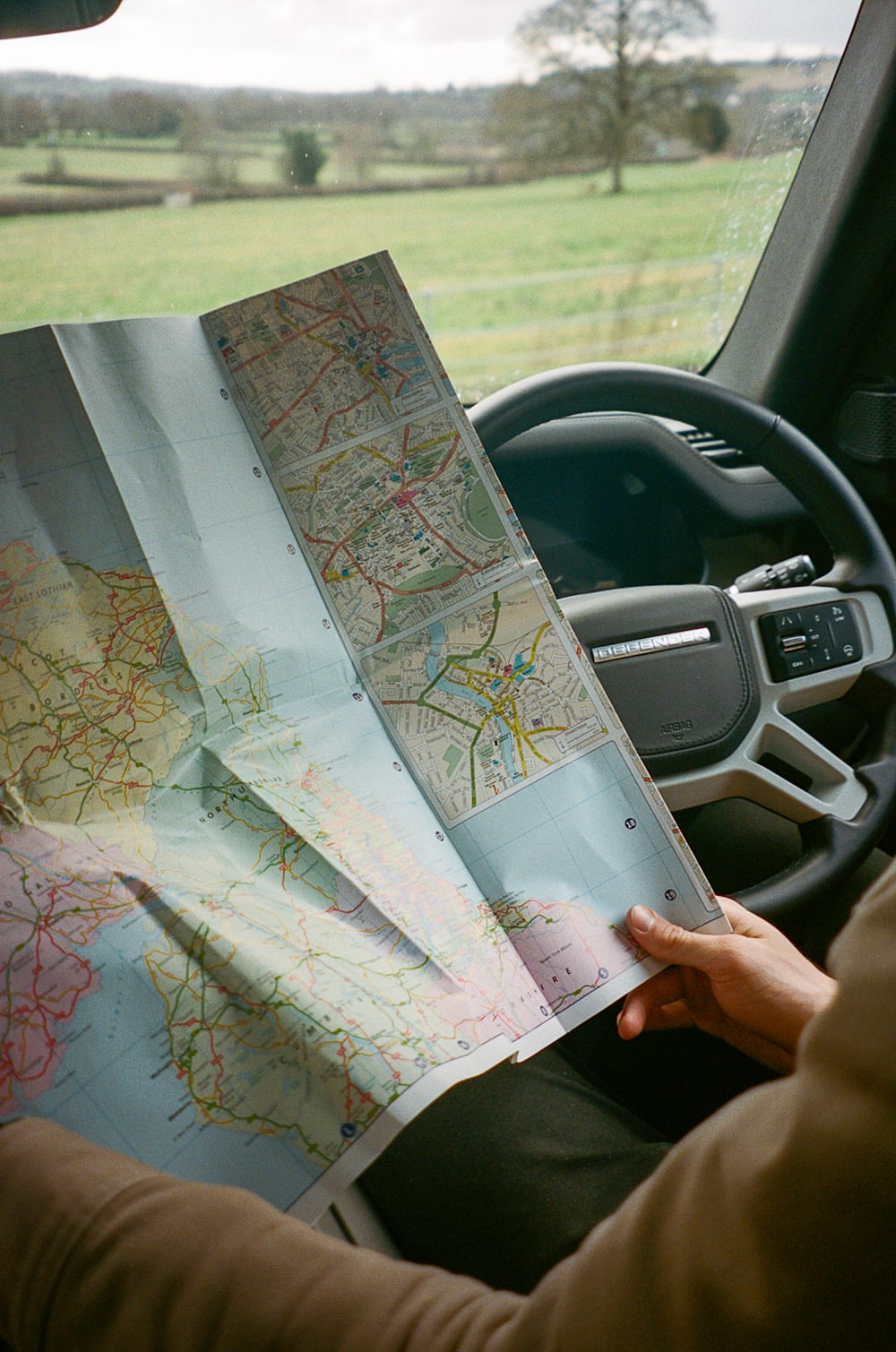 It's the passenger seat for me. I can drive, but I simply choose not to. Especially given that Mr Smith is a keen petrolhead. We're typically found with helmets, boots and leathers on, atop two wheels rather than four, but any vehicle will do, really. And this Defender 110 – rented through Smith partner the Out – will definitely, definitely do.
Our road-trip begins in south London on a Thursday evening. It's rush hour – I'd been hovering over Mr Smith's shoulder since mid-afternoon, grumbling 'Can we go yet?' – but it doesn't matter so much when you've got ample legroom, plush leather seats (heated, no less) and a sound system rivalling that of Printworks. The 110 has all the traditional Defender details, but with modern features in troves, too. And there's enough room for two Smiths, four Smiths, six Smiths or just a heck load of luggage.
We drive an hour out of the city to Thames-hugging Oakley Court – a revamped gothic manor with a gargoyle-strewn façade and 35 acres of waterside grounds. This is a hotel that feels more like a house – rooms come with complimentary snack hampers and pre-mixed cocktails; food can be ordered in the cosy lounges or domed conservatory at any time of day; and the extensive vinyl collection is yours to browse.
And with it being linked to Soho House, you'll be able to room-service a picante to your bathroom as you slather yourself in Cowshed products (quite the picture, I know).
We do just that – followed by a dinner of black cod, sushi and chicken karaage next to a crackling fire. The next morning is much of the same: pampering, followed by a caffeine-infused blur of breakfast, walks, lunch and books. We grab another coffee – one for the road. It's time to see what the Defender can really do.
Bags booted, we drive north to Wildhive Callow Hall. It's just under three hours by car, but becomes just over three hours when maps steers us in the wrong direction (absolutely definitely not the co-pilot's fault). The route takes us through quintessential villages, patchwork fields and rolling hills. As we approach the final stretch, we even pass through a pin-drop quiet park where Mr Smith attempts some off-roading ('attempts' being the operative word).
When we eventually roar up the drive of Callow Hall, I'm taken aback by its Victorian grandeur. The manor house is Grade II listed with a stone-and-slate exterior – a rich contrast to the kaleidoscope of colours and textures found inside. We've arrived at dusk, and the light is casting long shadows over the gardens and grounds.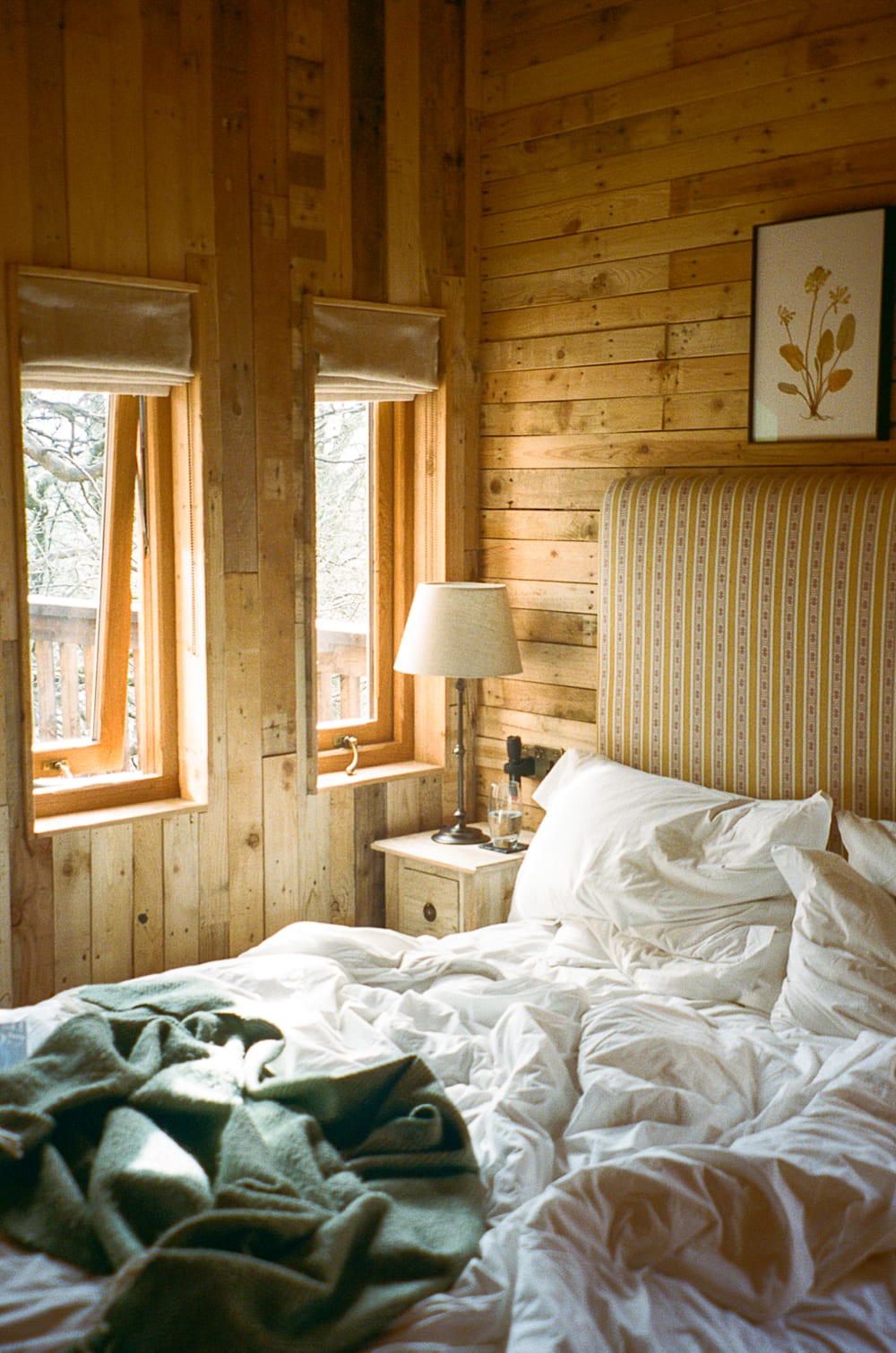 We're staying in one of the hives – standalone, stilted cabins perched in the hillside canopy above the main house. These are, in essence, adult-friendly treehouses. Yet they feel utterly romantic. The seclusion is welcomed, and the interiors are as cosy as can be. It's exactly the kind of room that invites a pre-dinner nap – something I indulge in after a long afternoon leading efforts in the passenger seat.
I loved Callow Hall's glass-walled Garden Room most of all. Its sinuous bar offers an extensive wine list and unique cocktails (the spiced espresso martini was a win for me), while the remainder of the restaurant is dotted with gorgeous green-leather seating and potted olive trees.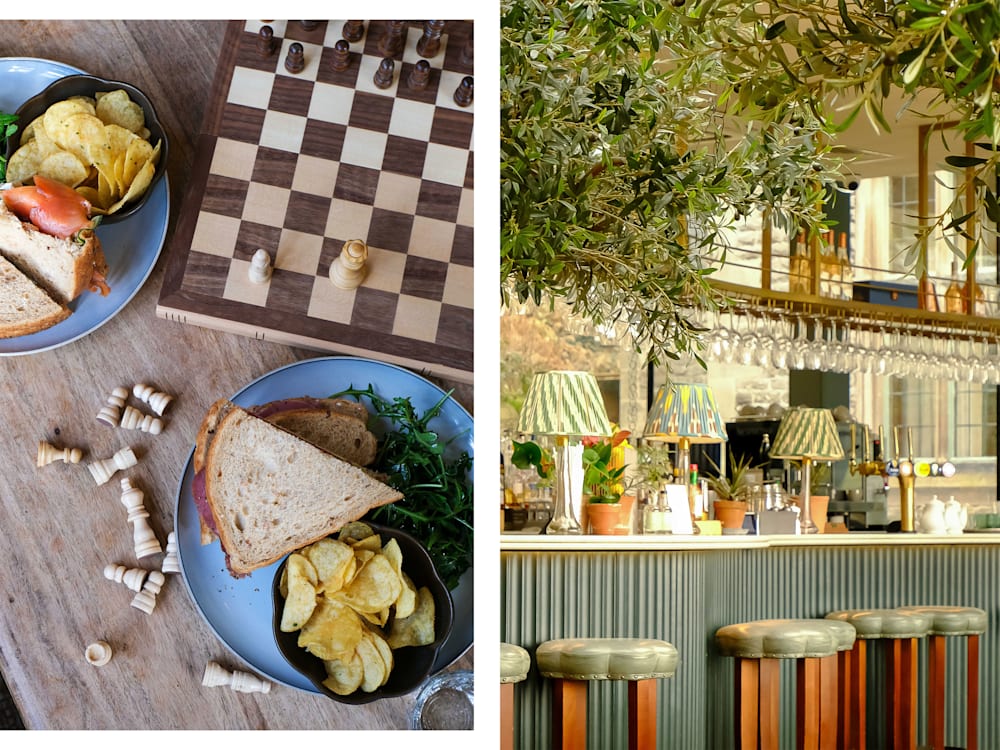 And when it comes to dining, there are plenty of crannies to choose from beyond the restaurant. During the day, we tried our hand at chess in a bay-window nook with tea, sandwiches and freshly-made scones; after dinner we played a few (frustrating) games of solitaire in the company of cocktails in the rose-hued lounge.
I've always found I sleep best out in the wild. And come morning, the resident woodpecker doubled up as an alarm; a welcome early start given the glowing sunrise visible from our wrap-around balcony. This is countryside escapism at its best; a wintry stay full of rugged Northern charm.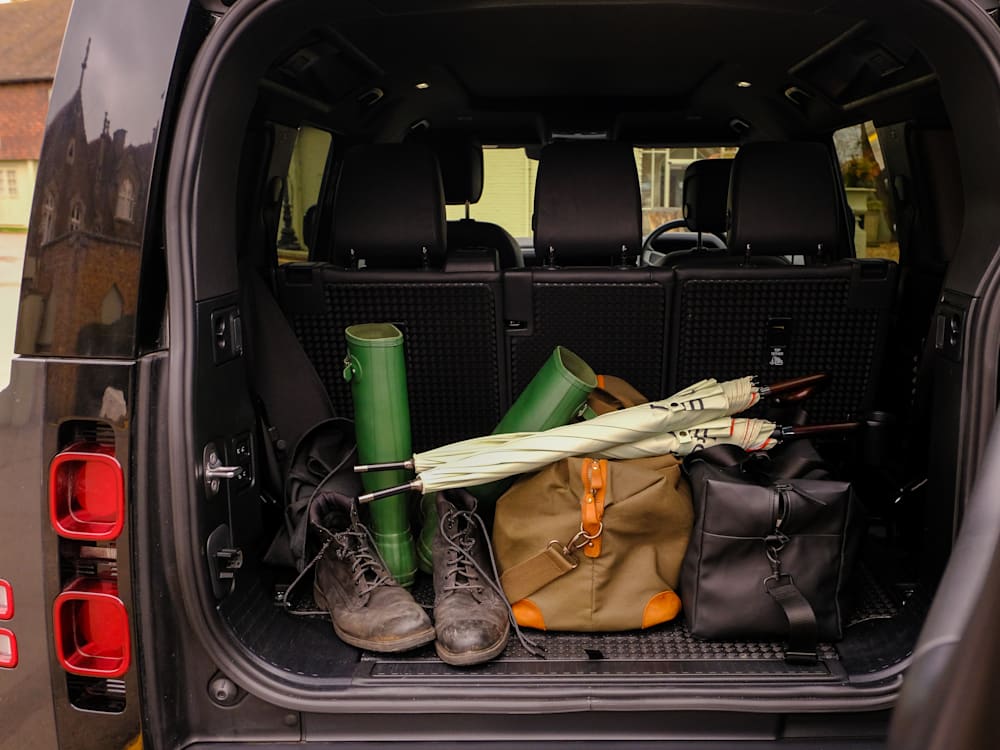 Almost by accident, this road-trip became a showcase of the best of British. A Victorian manor on the royal River Thames; a treehouse in the hills of the Peak District; a Defender packed with wellies and umbrellas. And, in typical British fashion: when it rained, it poured.
Take the high road: The Out are offering Smith members up to 25 per cent off car rental (you'll need to log in)