With vineyards to visit, mountains to climb and menus to devour, it was going to be essential we packed as much into each day, as was physically possible. Which is why Mr Smith and I arrived at One&Only Cape Town in a clapped out Uber, fresh (read: hot and sweaty) from the early morning Table Mountain scrum.
Ticking off one of the great Wonders of the World before lunch felt like a great idea before checking in, although on arrival we questioned if we should have bothered.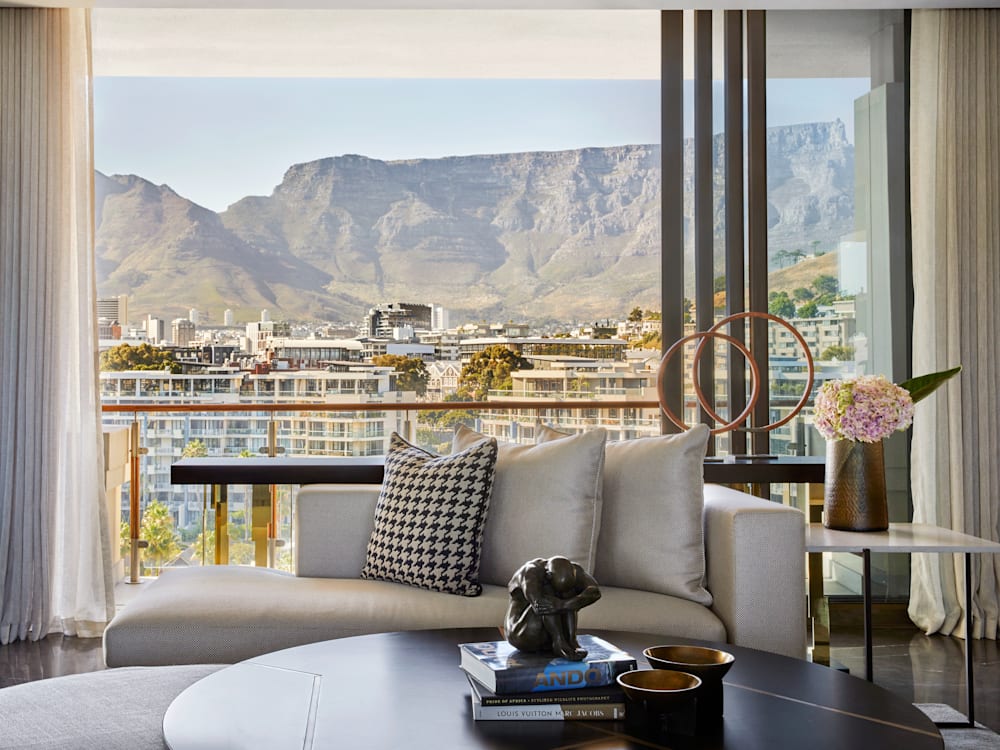 Because right there before us, in all its magnificent glory, was Table Mountain. Bags forgotten about (dutifully whisked away by concierge) we found ourselves mouths agape in the lobby. Somehow, they'd managed to get all of its best sides, framing it with floor to ceiling glass.
In fact the only thing obstructing the magnificent view was the aptly named Vista Bar (headed up by Bryan Pieterson, owner of Purl London in Marylebone, a frequent haunt of ours when back home). Needing a moment to take it all in, we crossed the monochrome carpet – not zebra print as the hotel manager pointed out, but the topography of the mountain before us – and happily took a pew.
We're handed a 'Watcher' cocktail menu, named after the Xhosa legend behind the rocky formation before us. Mythology dictates that a huge fight broke out between the gods, and the Watchers – North, East, South and West – were created to protect the land. I paraphrase but there's cocktails to drink.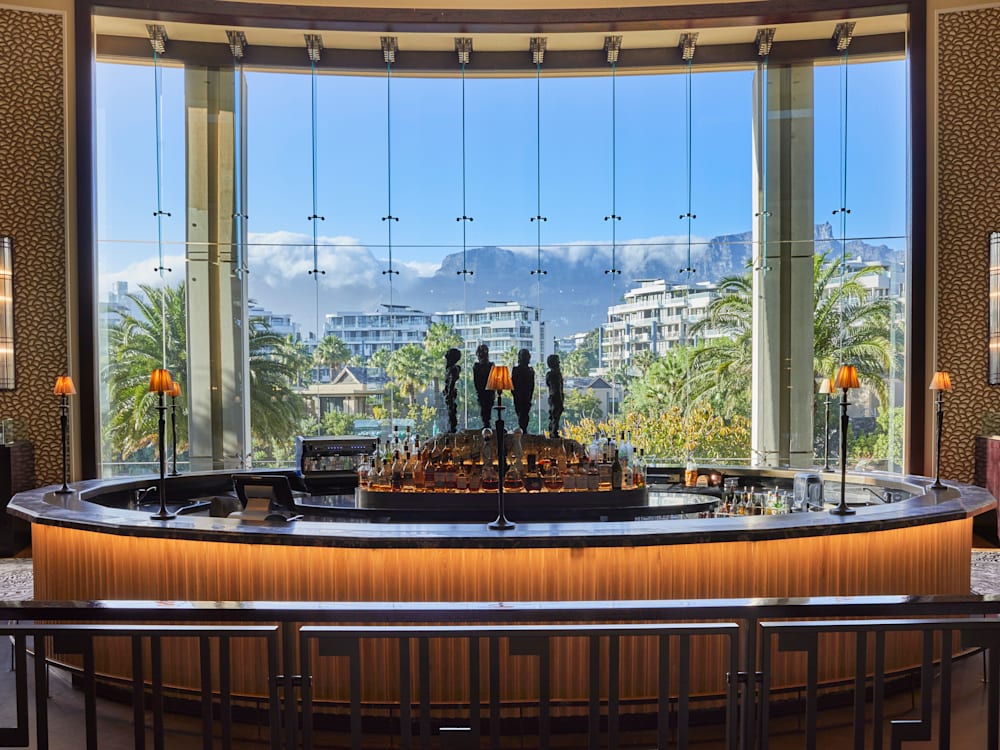 Staff greet us warmly, raising their hand to their heart with every interaction (something we find ourselves infectiously doing in return). We give our order.
'No, you are wrong'. Is the cheerful reply. Erm, 'scuse me? 'No, you're more of a Fire (a rum-based, pineapple concoction with edible sand), and you sir, you're Sea', our waiter says with a sassy chuckle.
'Erm, ok then', we laugh in return. Moments later our 'chosen' cocktails arrive, all theatrical foam and flammable meringue. We can't say we're disappointed, even if it wasn't what we'd originally had in mind. Perhaps I should get him to cast an eye over my plans for the weekend…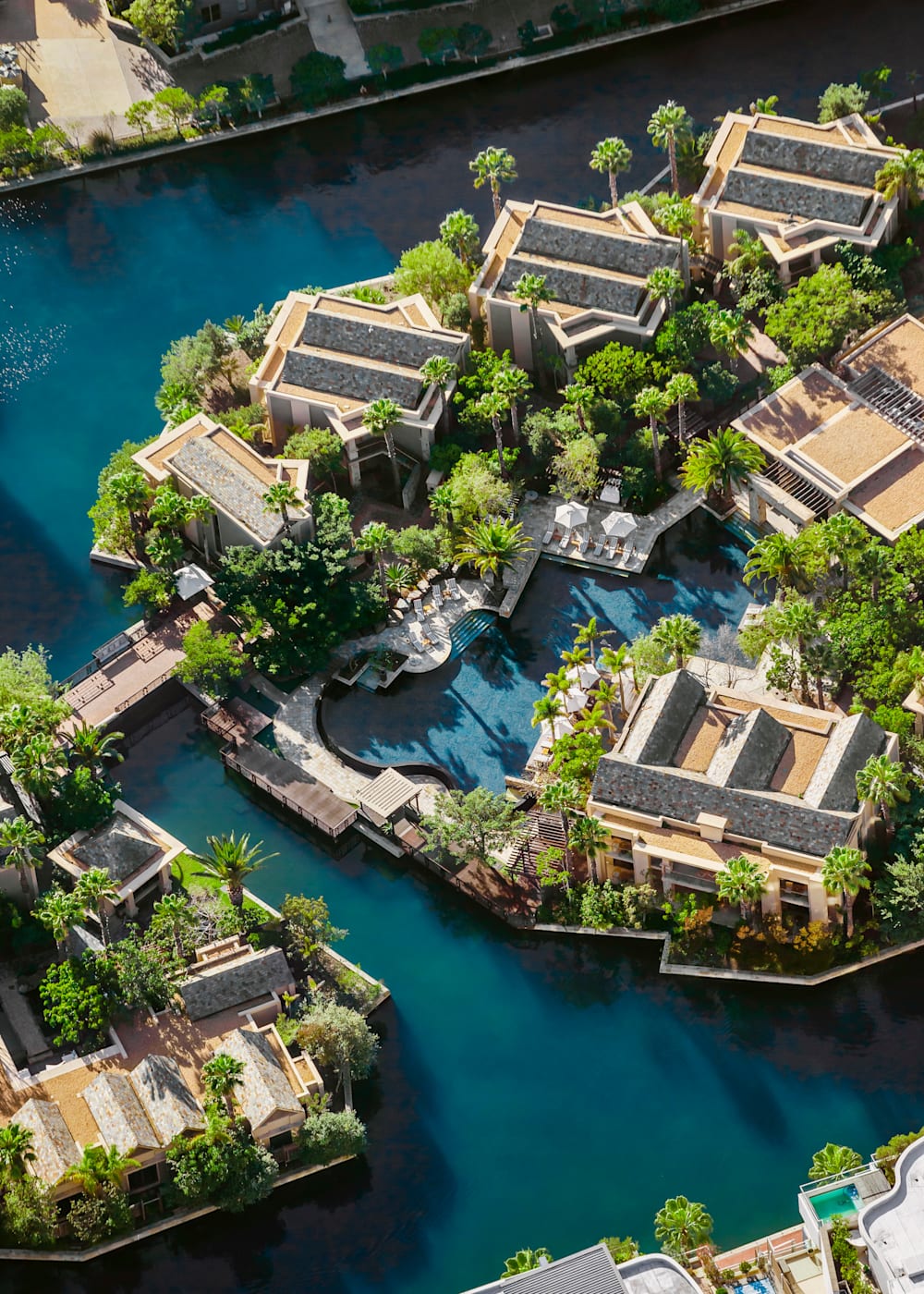 Not wanting to waste another second, Mr Smith and I are shown around the hotel – as without a mini tour, we'd definitely be at risk of missing out. The property is spread over two islands, connected by a private waterway (where you can paddleboard or jump on a sea taxi over to the main waterfront, should the mood take you).
Perfect for those wanting to go full hermit, you'll find a huge outdoor pool, state-of-the-art spa (complete with Espa-trained therapists), an art gallery and a wine room where the in-house sommelier will help you create your own blend. He'll even keep your 'recipe' on file, should you need an extra case shipped back home when you run out. Oh, and Africa's only Nobu also happens to be one of the hotel's restaurants.
I had not accounted for this when planning our South African itinerary and I can already feel the Fomo rising. Mr Smith, always one for an easy life, looks longingly at the day beds. I must admit, they do look tempting, and I would like to see the hotel's otter. But onwards we must go, we have a lunch reservation at nearby Pot Luck Club (apparently the Thai green curry martinis are divine) and we can't be late.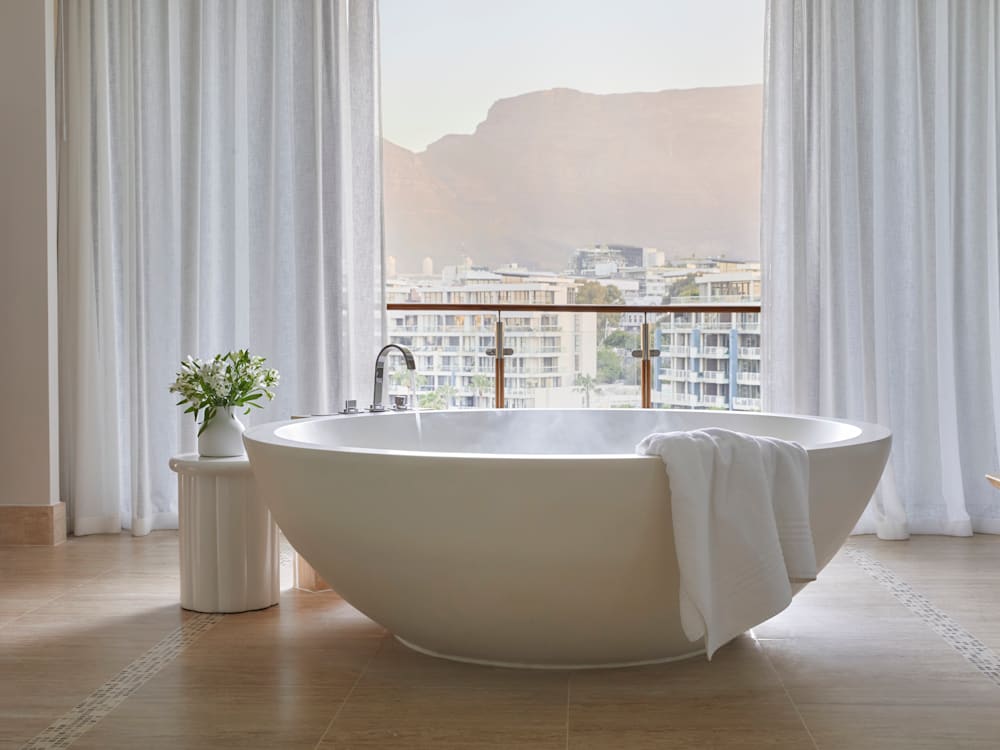 Back at base, and fully acquainted with our roomy room, I rest my head for one minute, max, and the stupidly comfy, giant bed takes hold. Damn it! I could have been rustling up a cocktail from the generously stocked mini bar, or luxuriating in the egg-shaped bath.
Why is this hotel so adamant at throwing our plans off kilter? I berate myself, reminding Mr Smith that there simply isn't time to sleep, who looks at me like I've lost the plot.
Determined to make up for lost time, I vow we'll just have a quick breakfast before heading out for the day. And then I see the size of the breakfast buffet. It's surely the biggest on the continent? There's South African sparkling wine, oysters and a pick 'n' mix station, and in addition, we're offered a menu with food cooked to order.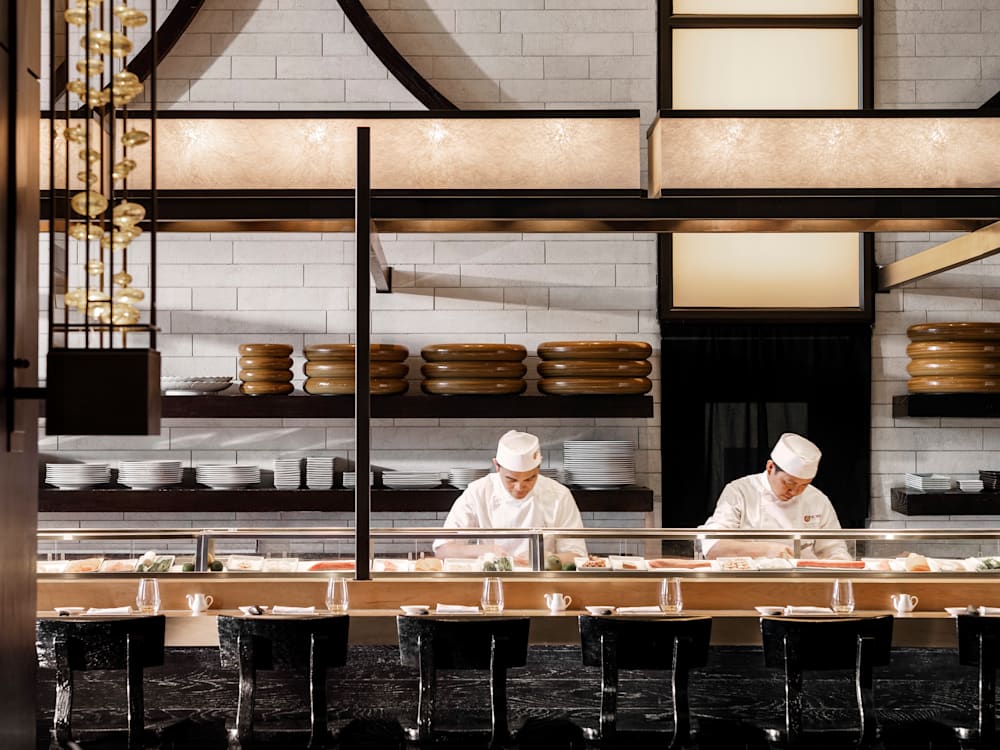 Never one to turn down a local speciality, I order the bhisto and avocado on rye. Not to be confused with the gravy, a generously seasoned tomato salsa arrives, accompanied with vibrant beetroot hummus, feta, spinach and a crispy fried egg – heaven. Mr Smith's peri peri beef omelette was equally divine, albeit blow-your-head-off spicy.
Looking around, I finally admit defeat. This more-is-more hotel doesn't deserve to be used so sparingly, even if just outside its gates there is an endless list of places to explore. A mini resort within a city, it was about time I leaned into everything it was trying to offer.
We'll just have to arrange a return trip to mop up the rest of the must-visit restaurants, beaches and shops I'd had on my radar. Looking relieved, Mr Smith orders another bloody mary and hands me his Amex to book the flights.
Find out more about One&Only Cape Town or explore our full menu of Cape Town hotels
---
Stacey Smith is the food and drink editor at Hearst magazines, sampling, sipping and scribing for Harper's Bazaar, Elle, Esquire, Cosmopolitan and more. After catching the travel bug early she embarked on a round-the-world trip at 18 and appeared in a Bafta-nominated BBC documentary that took her across south-east Asia. Stacey's blog, Crummbs, ensures her finger is kept firmly on the pulse of the food scene – after all, the chance to eat something extraordinary is so often the reason she'll book that next flight.