The beauty of shopping in East London today is the variety – you can hop between vintage shops, luxury standalone stores and boutiques at leisure. Given its pulling power, it's no surprise that fashion giants Bottega Veneta and Gucci both chose to host summer pop-ups on Shoreditch's Redchurch Street.
So to help discover which shops are really worth travelling for, I messaged several of my fashion editor friends to seek the shops they swear by (and, as I'm a local, I had to add several of my own favourites too). Keep reading for your East London shopping guide from those very much in the know.
RITES
Broadway Market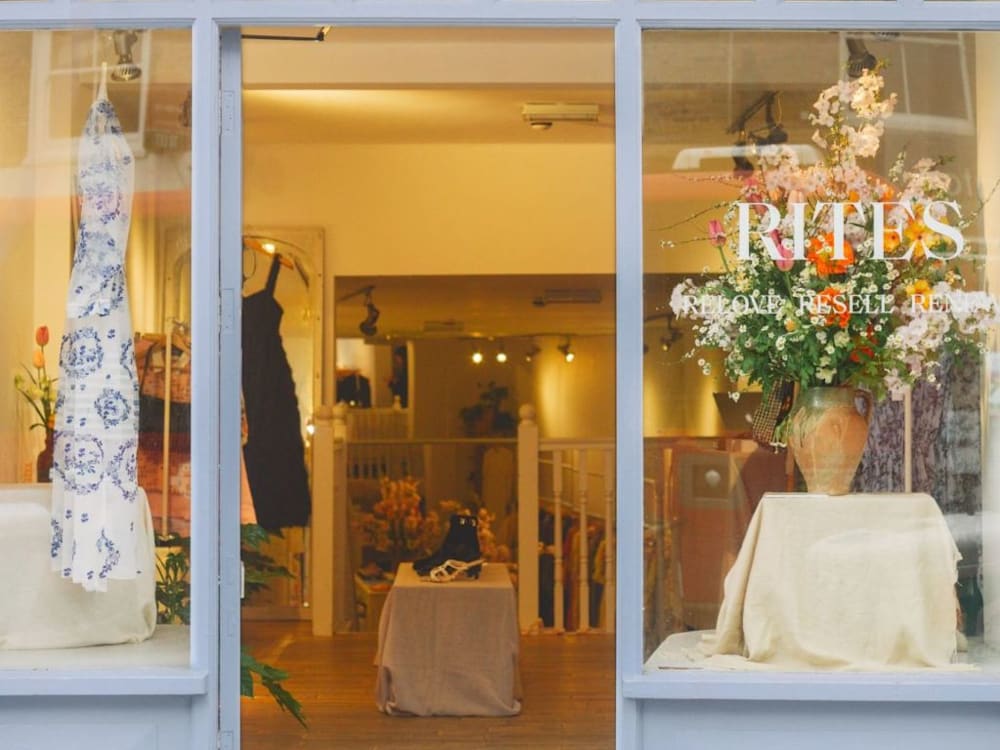 'While I usually head to Broadway Market for the food, I now visit most weekends to take a look at Rites,' says fashion editor and stylist Harriet Davey. 'The pop-up (soon to be a permanent fixture, fingers crossed) is a haven for pre-loved designer pieces. You can rent, buy and even sell your own clothes, bags and shoes and let me tell you, I rarely leave empty-handed'.
'With all of my favourite brands – including Rejina Pyo, TIbi. Loewe, Prada, Khaite and Faithfull The Brand – all under one roof, I can spend hours searching through the rails. The best part is, both the rental and shopping prices are so reasonable for the amazing items on offer, so you can get a lot for your money'.
'With new pieces dropping in-store (and online) regularly, I take any opportunity to head for a wander around London Fields, grab some bao buns en-route and stop off at Rites. Trust me, it's bound to become one of your new favourite shops.' [Shop]
STRAW LONDON
Columbia Road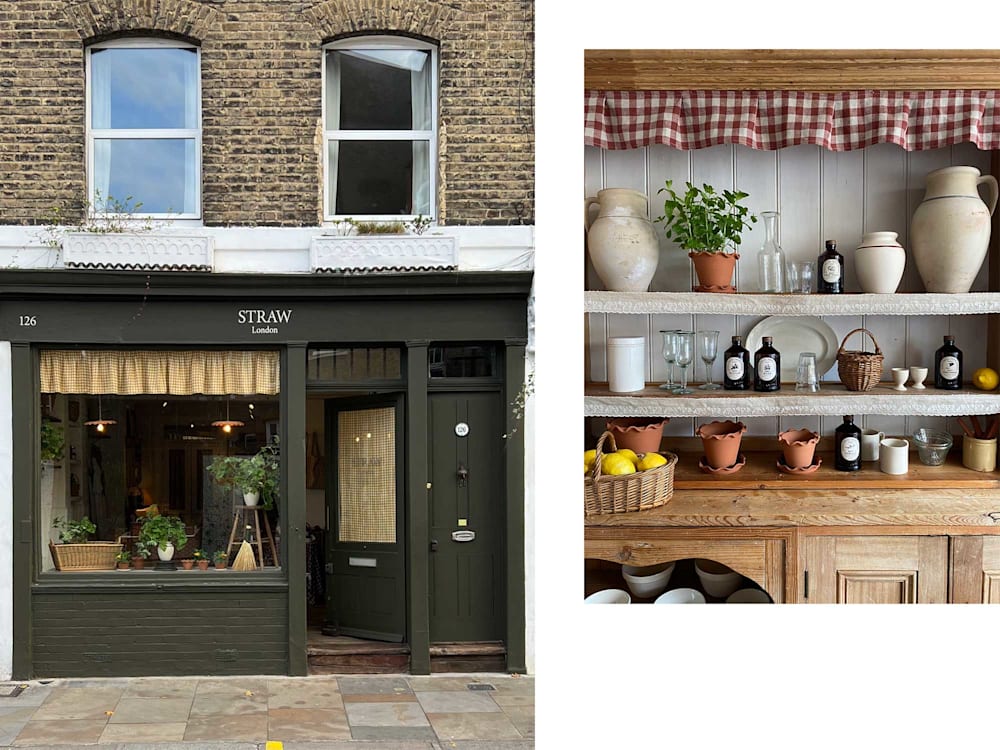 'If you're looking for a quiet moment away from the hustle and bustle of Shoreditch, or the loud, East-London cries of the flower market sellers, I couldn't recommend popping your head into Straw on Columbia Road any more,' Emily Dawes, affiliate editor at Who What Wear UK says of her East London favourite.
'It started life on Wilton Way (another favourite destination of mine) as a vintage basket store, but now you'll find plenty of other treasures alongside the wicker. From wavy-edged terracotta pots to a collection of pretty white dresses. It's always the first place I head to if I need a nice card or gift for a friend's birthday, but I'll usually end up leaving with a trinket for my own shelves as well'.
'I find it makes a great stopping-off point if you're ever walking from Spitalfields to Broadway Market, and it would be rude not to drop in at Campania, opposite, for a glass of wine and a bowl of fresh pasta afterwards.' [Shop]
AELFRED
Autumn Street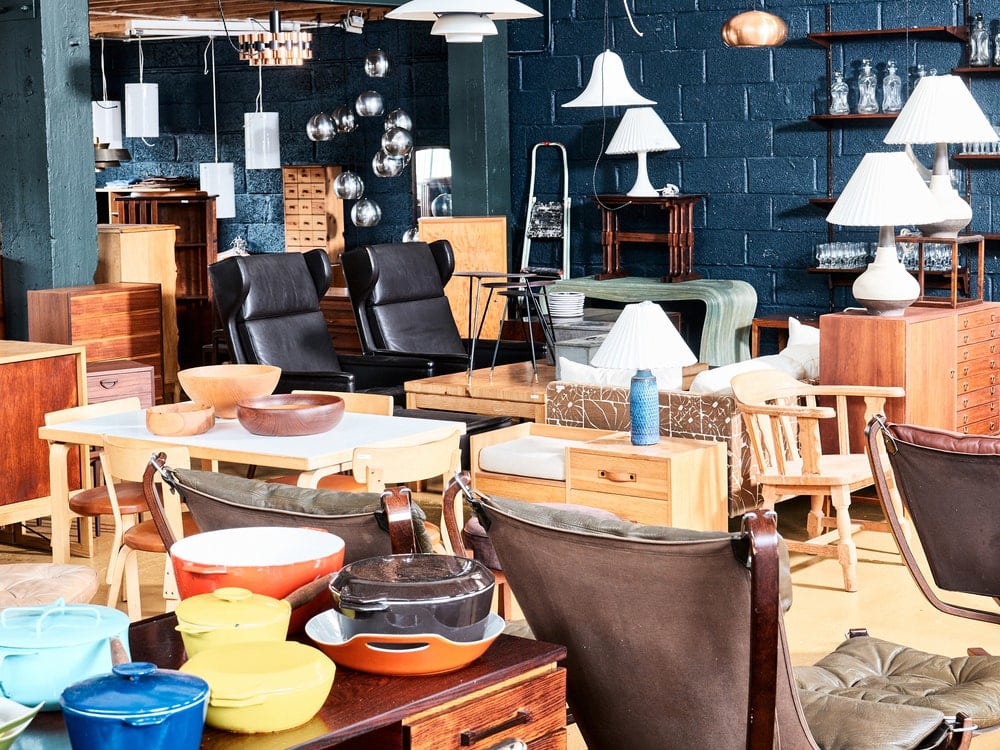 You're highly unlikely to stroll past this shop on a wander around the shops on a Saturday afternoon, as it's a warehouse just off the A12, in a more industrial area of Bow's Fish Island. This only makes it feel even more like an IYKYK destination.
Once you find it, it's a warehouse filled with an amazing curation of Nordic vintage and antiques, with incredible mid-century and unique finds at democratic prices. If you want to invest in some big ticket furniture items you'll find truly special designs, however they also have glassware, trinkets and candles for under £100. [Shop]
HUB WOMENSWEAR
Stoke Newington Church Street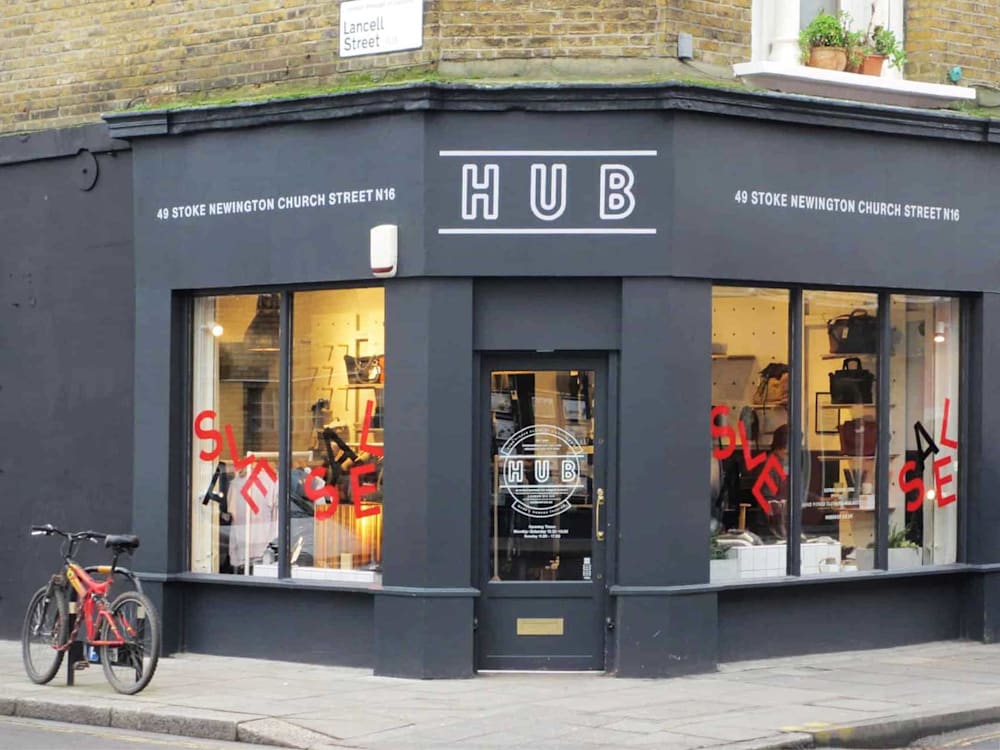 'I love all the boutique stores along Church Street in Stoke Newington, but I have to say, Hub Womenswear probably has my favourite curated selected,' Zoe Anastasiou, fashion editor at Marie Claire tells me.
'From Ganni to Baum and Pfergarten, Stand Studio and more, the shop really taps onto that sleek, minimalist, Scandi aesthetic. What's not to love?' [Shop]
A NEW TRIBE
Hackney Road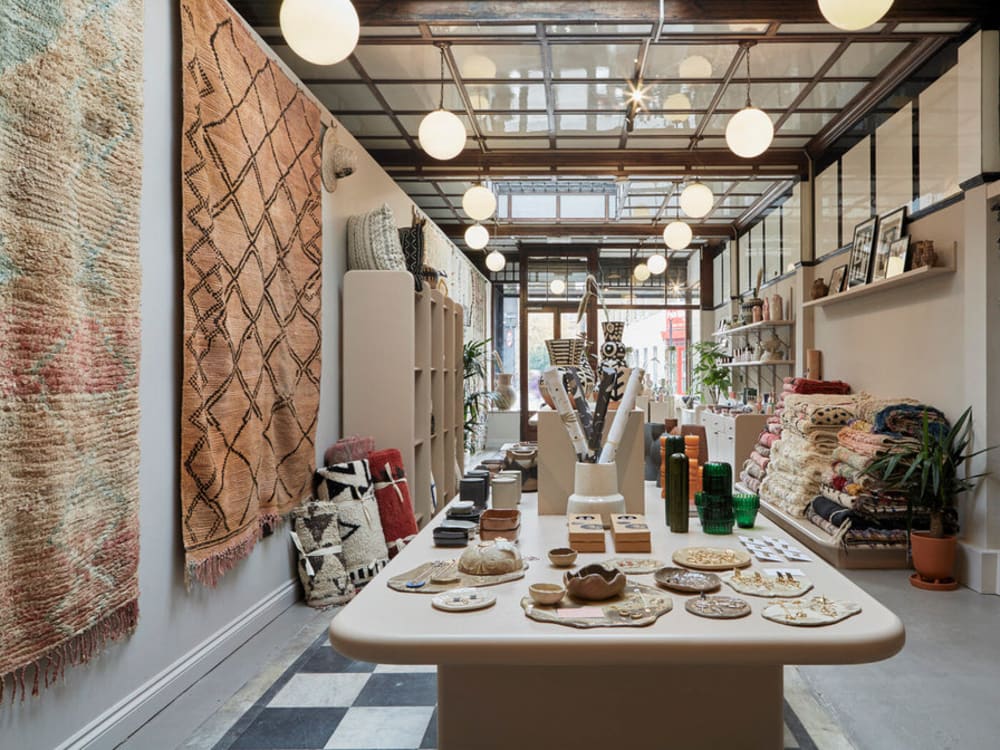 East London has so many boutiques with outstanding curation, and A New Tribe has a really special edit of pieces sourced from independent designers and artisans all around the world.
Founder Ella Jones wanted to offer an original selection of homeware you wouldn't find elsewhere, and rugs have become their real speciality with rare and vintage one-of-a-kind rugs. The hand-painted ceramics are also well worth a trip to Hackney Road, while they have an impressive selection of fragrance and candles sourced from indie brands. [Shop]
NORDIC POETRY
Bethnal Green Road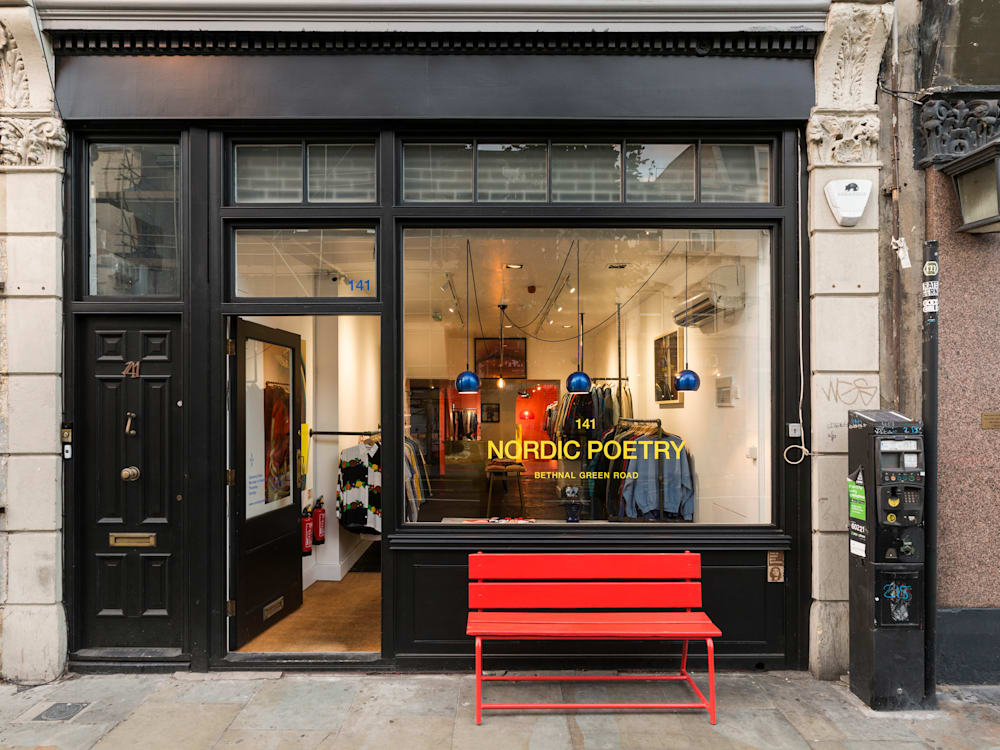 'I stumbled across Nordic Poetry one day while doing my usual vintage shopping route around Shoreditch and I was blown away by the quality and edit on offer,' says vintage obsessive and editor-in-chief of Who What Wear UK, Hannah Almassi.
'Not only does the space itself feel calm and curated, but we're talking premium, rare, super-interesting designer pieces from the past rather than the is-it-really-vintage-vintage you'll find littering most thrift stores these days: Jean Paul Gaultier mesh tops, Versace jeans, mint-condition Prada shoes… Founder Ameli Lindgren is a Swedish London-based stylist who clearly has a great eye for a unique find.' [Shop]
GOODHOOD
Curtain Road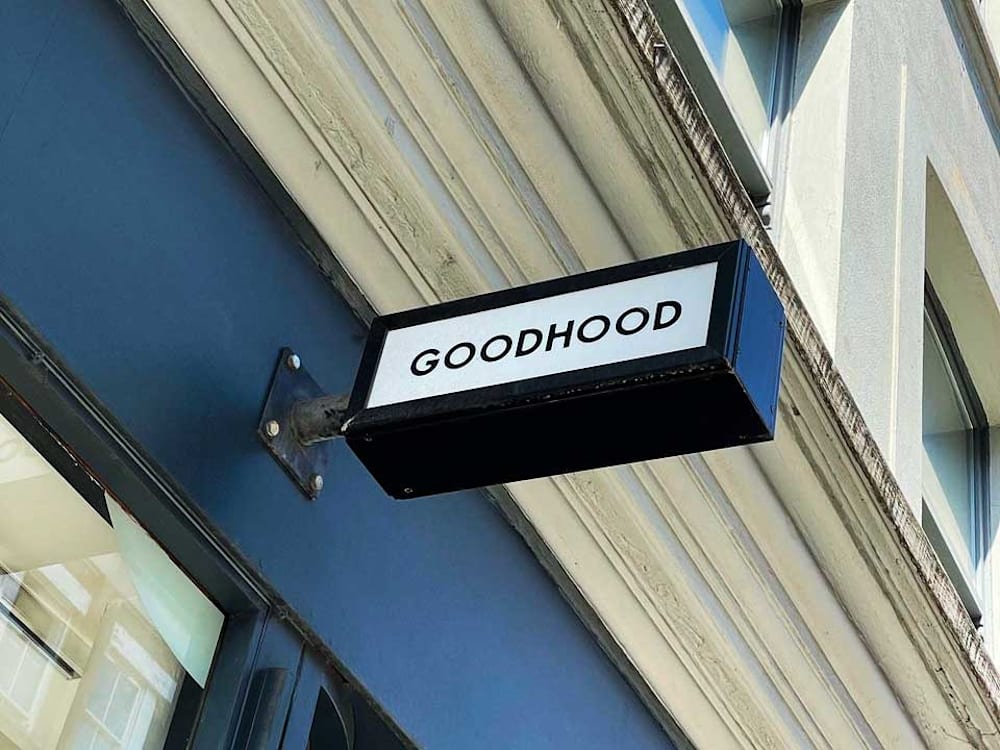 Goodhood is something of an institution in East London, as it has been in the area since 2007, and its buy really appeals to the East London customer. Goodhood is loved for its amazing edit of streetwear and trainers and a special roster of hyped brands, but it has also expanded into lifestyle products.
You can buy your Stüssy fleece and New Balance trainers, at the same time as Tekla sheets, Hay Design tableware and Boy Smells candles. [Shop]
MOMOSAN
Wilton Way
Momoko Mizutani opened her shop Momosan Shop to showcase homewares and objects made by independent craftspeople, explaining she wanted it to be somewhere akin to the pottery shops in her native Japan.
'I'm attracted to objects that reflect the personality of the maker that speak to me and make me smile,' she explains on her website. And it's a shop that certainly makes me smile every time I visit thanks to the beautiful design-led homeware and incredible selection of jewellery. One day I'll treat myself to these special glass earrings. [Shop]
EARL OF EAST
Redchurch Street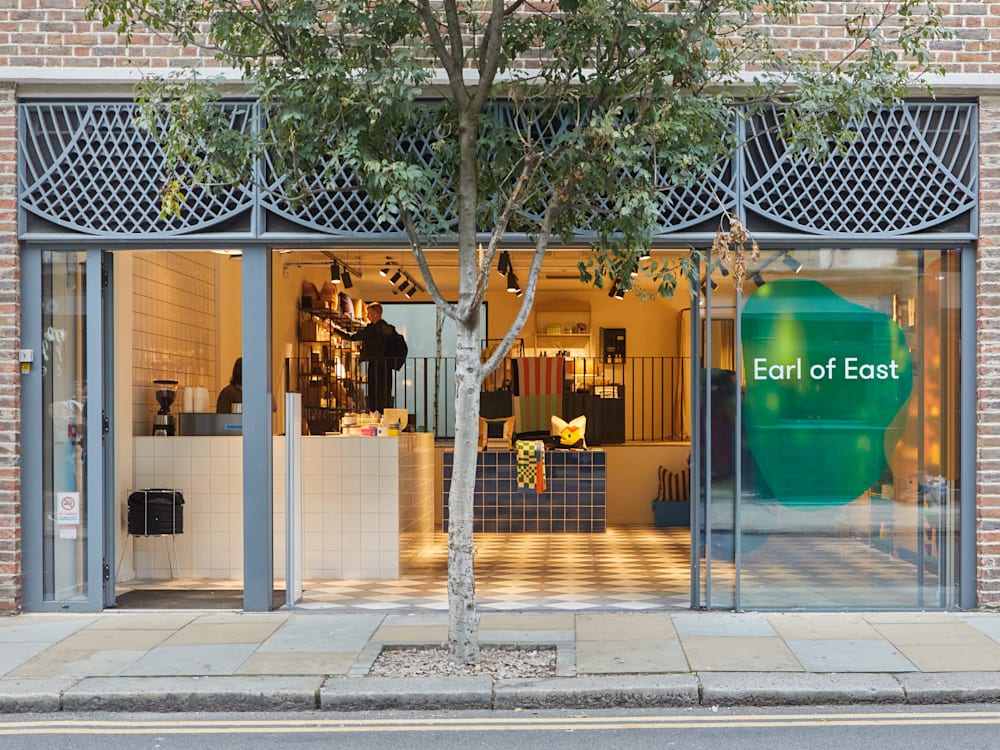 'Shoreditch's Earl of East is my happy place,' says Shannon Lawlor, beauty expert and acting senior beauty editor at Marie Claire. 'Not only does it speak to my inner minimalist (it's an aesthetic dream), it also rounds up all of the things I deem to be the best bits of beauty and puts them all in one place. Nestled alongside some of the chicest homeware you ever did see, you can find the store's namesake brand dotted around shelves – with some of the prettiest and most beautiful smelling candles, hand soaps and bath salts beauty has to offer'.
'What's more? The store is one of the rare stockists of one of my favourite perfumes brands of all time, DS & Durga – Debaser smells like zingy citrus and mossy woods. If you're wanting to invest in something from the Earl of East brand (and I highly recommend doing so) the sense-clearing fresh Onsen hand soap won't let you down.' [Shop]
MAD ATELIER
Lower Clapton Road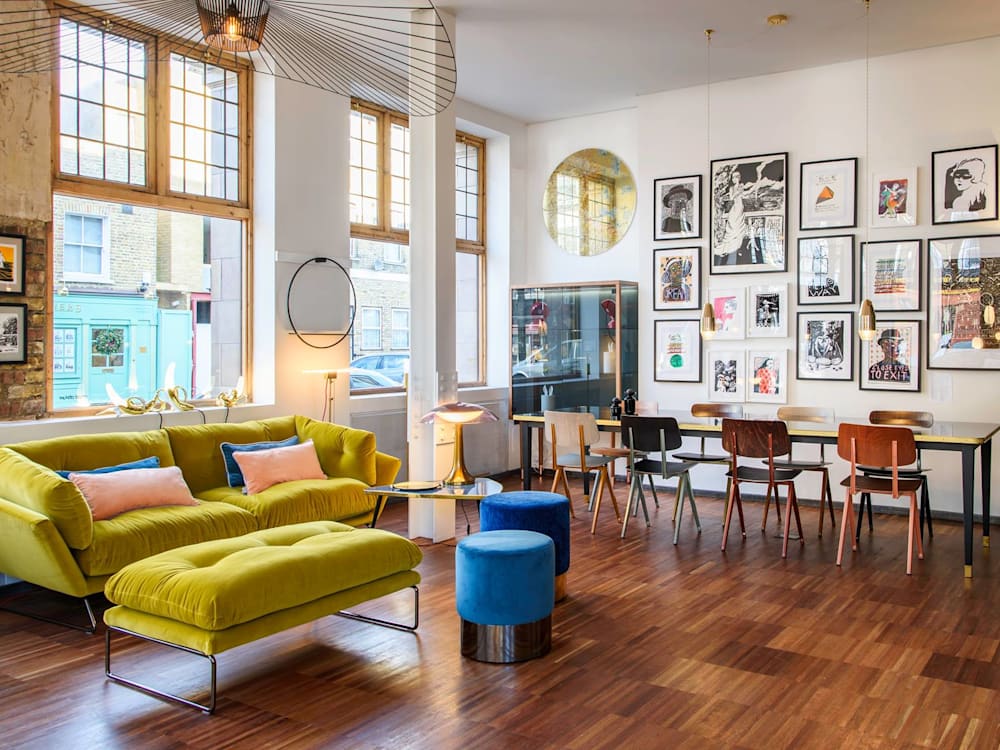 Italian architect Chantal Martinelli and her French husband Julien Desormeaux opened Mad Atelier in 2017, hoping to transport visitors to the Mediterranean in this former East London pub. Its aesthetic is a melting pot of Southern European and Northern African style, and the shop is also the home to Chantal's design and architecture studio.
'It's a kooky homeware store filled with joyful items that make amazing, unusual gifts,' says Kate Lloyd, acting features editor at British Vogue. 'My boyfriend bought his mum an Ottolenghi plate there for Christmas and it was the envy of everyone who saw it – including me.' [Shop]
Need to rest your head post-shopping spree? Here's our full collection of East London hotels