It's fair to say that Rejina Pyo and Jordan Bourke have created a house full of creativity. Rejina's eponymous label is a fashion success story: started in 2014 (and nearly going broke in doing so) it now has a flagship store in Soho, is a must-catch catwalk come Fashion Week, and is stocked by the the world's most reliably discerning outlets.
Her husband Jordan (they met in a bar as students) is a chef, food stylist, broadcaster and celebrated food writer, a regular on Radio 4's The Kitchen Cabinet and author of the award-winning Our Korean Kitchen. We called round for a lunchtime feast – and to pose a few questions…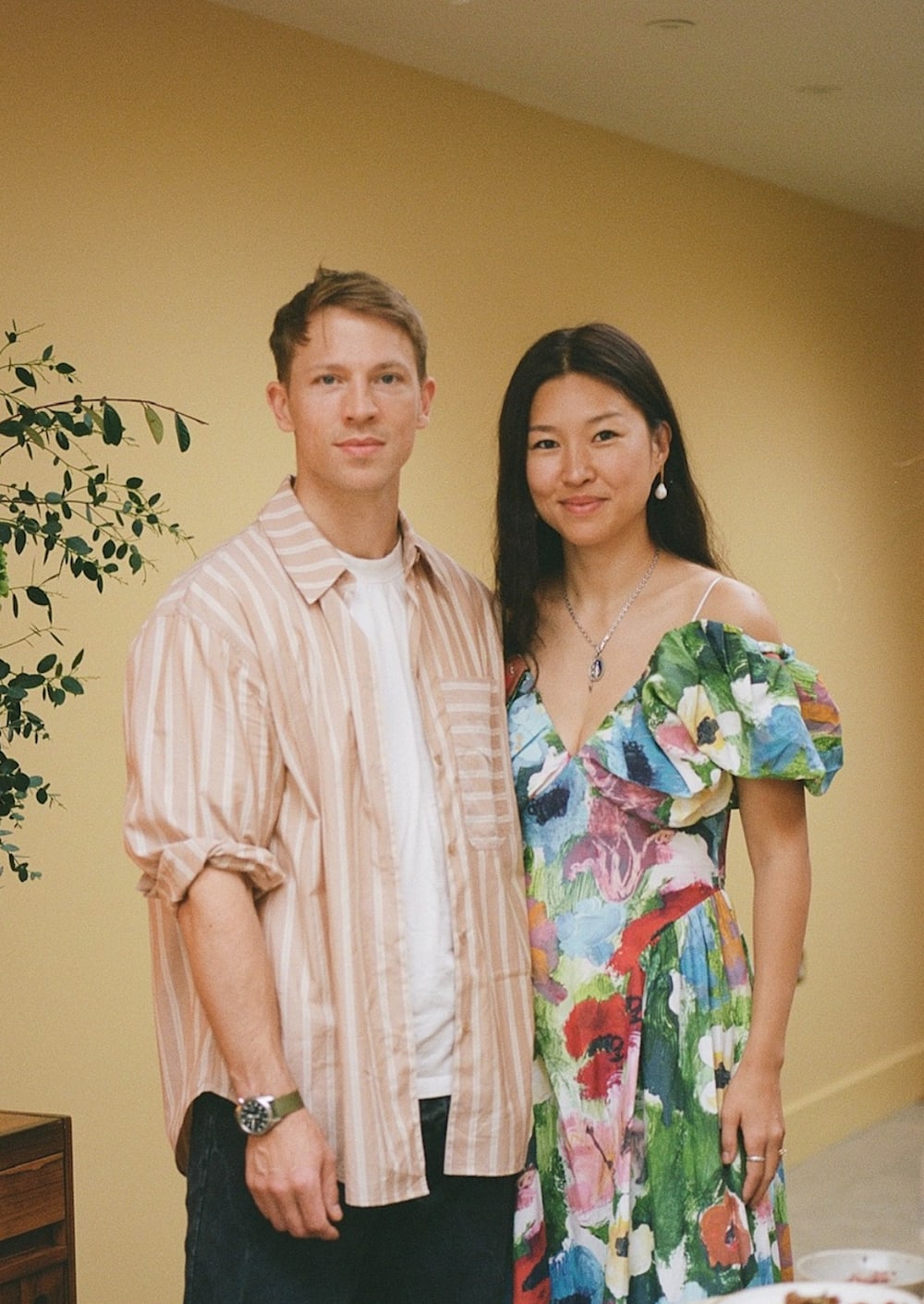 Quote to live by
Do whatever you need to do, and go wherever you need to go, to be yourself.
Favourite museum/gallery
Victoria Miro in London and, in upstate New York, Storm King and Dia Beacon are wonderful.
Book that shaped you
RP: The Artist's Way by Julia Cameron. JB: Going Solo by Roald Dahl.
Favourite artist
Abstract expressionist female artists such as Helen Frankenthaler, Joan Mitchell and Lee Krasner.
Accent/language that turns you on
French and Italian – especially speaking English in those accents.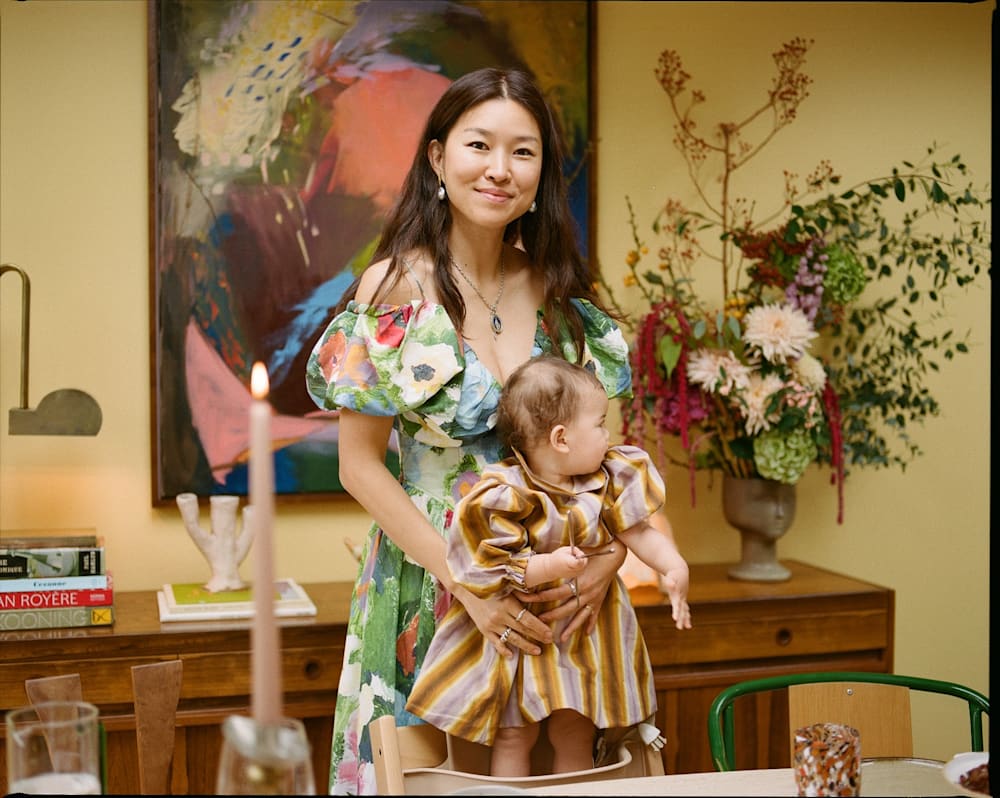 Favourite bar
Highball Garden, Seoul.
Favourite cocktail
RP: A margarita. JB: Mine's an old fashioned.
Comfort food
RP: Short-grain Korean rice with Korean seaweed soup. JB: Salted Irish butter on room temperature baked potatoes!
Most memorable meal
RP: Meals that Jordan has cooked for me over the years – in particular the first Korean meal he made me that was on a level with my mother's cooking. It was a sweet potato noodle dish and a kimchi stew.
JB: My mother-in-law's cooking. The welcome banquets she cooks when we arrive in Seoul after months away are something else.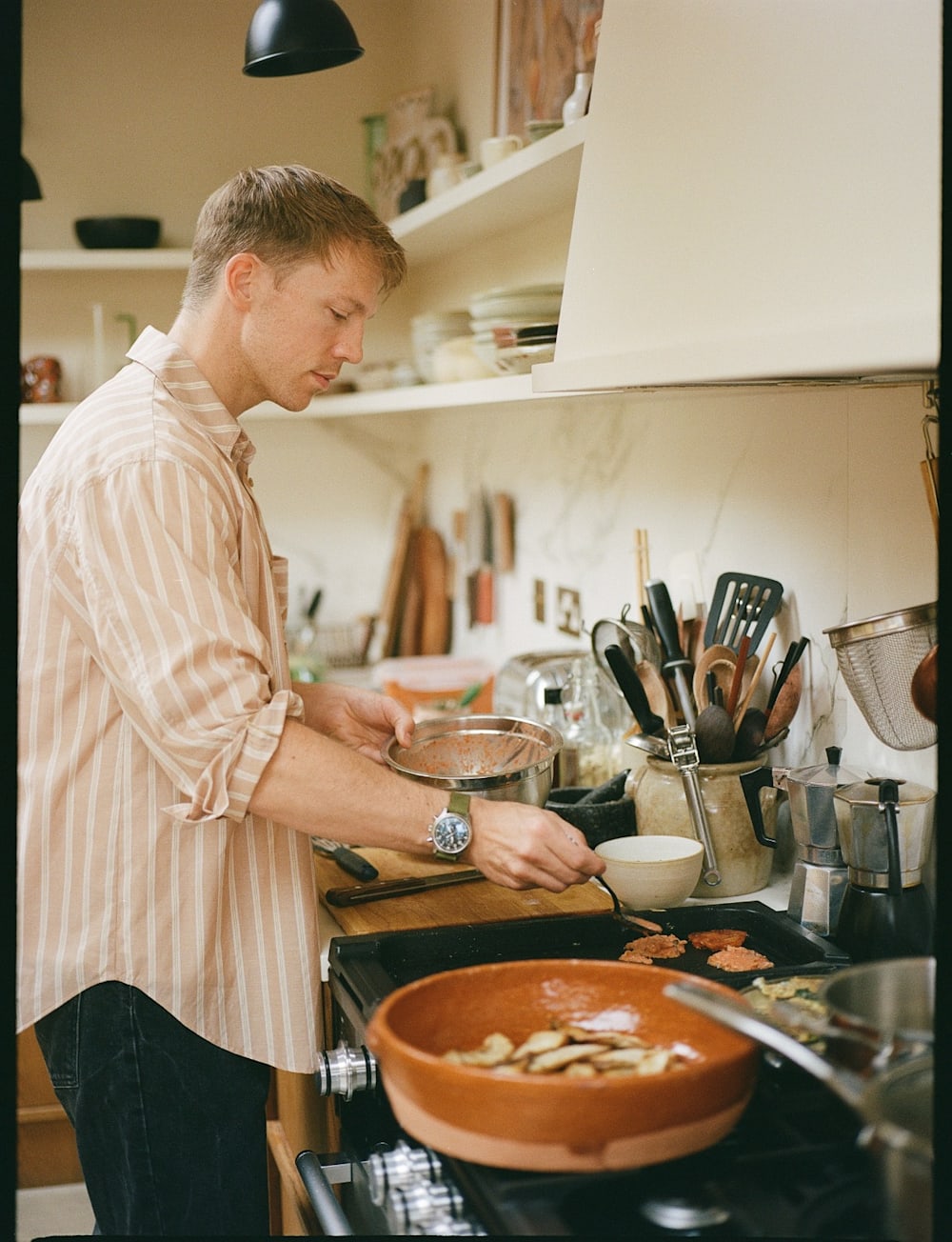 Worst holiday hangover
Anything with our children present, as it starts at 6am!
Best vintage/antique find
An Aldo Tura sideboard we found online, and realised it was in a dealers in Bari in Italy that we were flying into the following day by complete chance. We got off the plane, went straight to the dealer, took one look at it and bought it. It is one of our favourite pieces.
Architecture that awes you
Original Korean hanok villages, like Bukcheon in Seoul.
Interiors you envy
Elsa Peretti's house
Homewares you hunt while travelling
Unique plates to hang on our kitchen wall.
Design decade you feel at home in
I don't think we can pick a decade! 20th century is as narrow as we can go.
Go-to spa treatment
Anything in Banyan tree Seoul and I can't wait to try Rakxa in Thailand and Palazzo Fiuggi in Italy.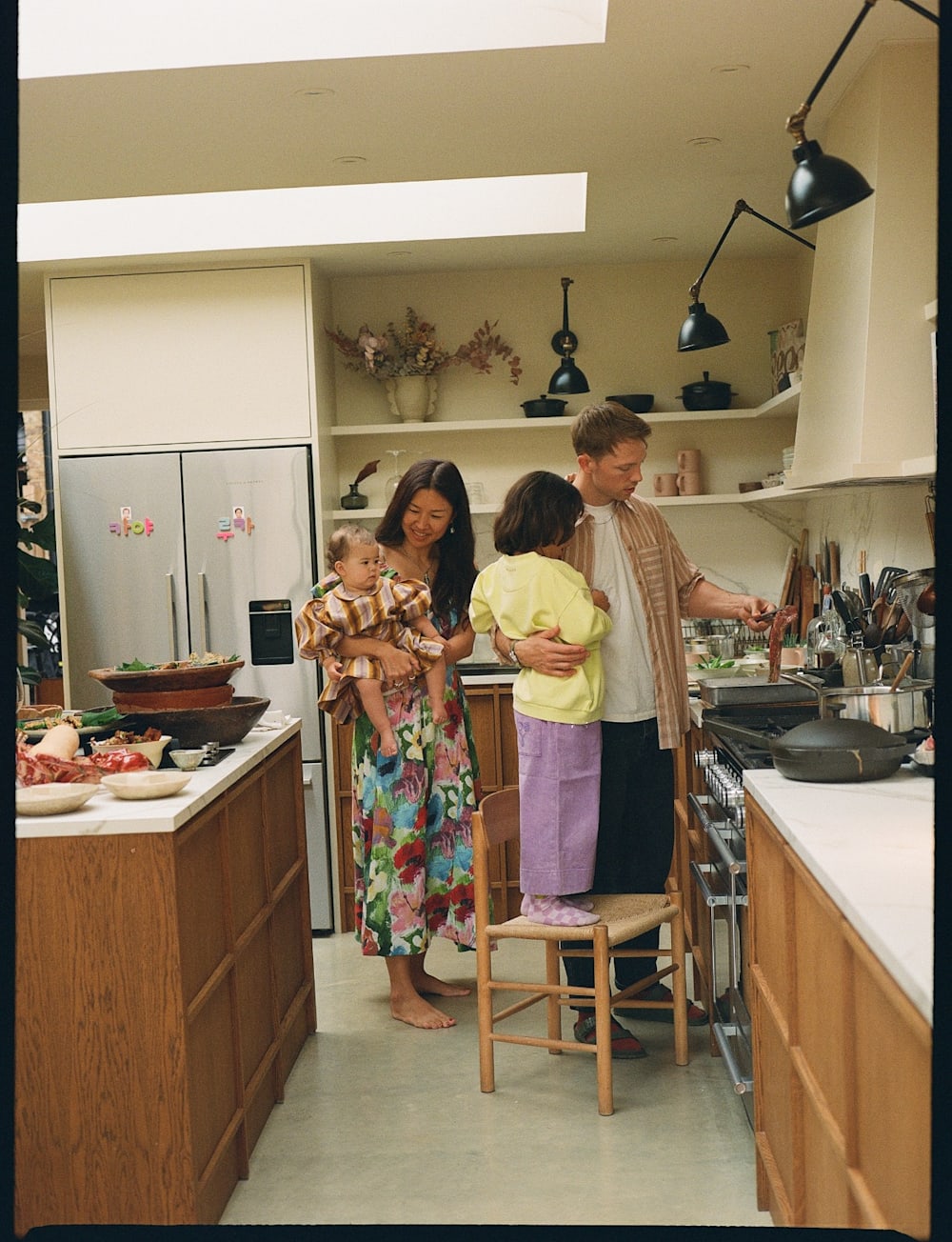 How do you unwind
We paint and cook to unwind.
Most regrettable holiday purchase
Probably anything liquid-based that we did not wrap properly and ended up spilling all over our suitcase. A Korean fermented baby shrimp paste was definitely the worst.
Your must-pack outfit
The Rejina Pyo Eris button down shirt or the linen Hawaiian surfer shirt – we both wear it, and it is just as good in a restaurant or bar as it is at the beach. And statement earrings such as Rejina Pyo pompom earrings – perfect for evening dinners.
Most stylish place?
We are usually drawn to anywhere that is authentic, and doesn't try too hard to be trendy. Italy tends to tick those boxes wherever you go.
City you'd move to
Seoul, South Korea.
Best place you've ever swum
At night, skinny dipping, on a beach on Koh Tang, a little island off the coast of Cambodia, where there was bioluminescence sparkling in the water as you swam. It was incredible.
Best beach you've ever found
The private beach in front of Hotel Esencia in Quintana Roo, Mexico was incredible.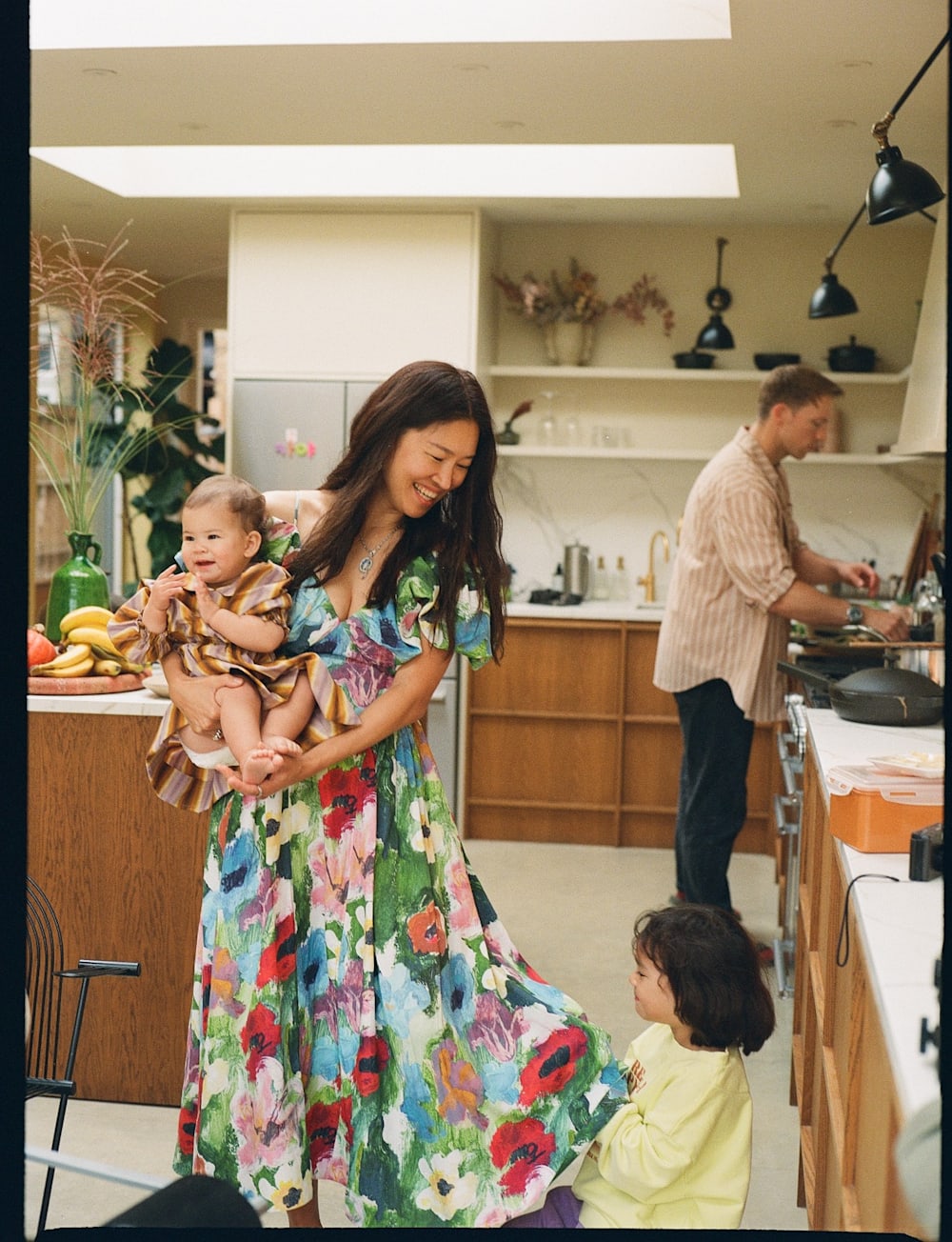 It's not a holiday without…
A nanny! Jokes aside (we don't travel with a nanny), it has to have amazing food to be a holiday. We both get really cranky if there isn't good food.
Guilty pleasure
Chocolate, chocolate, chocolate (and self-help books!)
Pool or ocean
Always ocean
Define love in three words
Complicated, patient and unconditional
Define sex in three words
Lacking, post-children!
---
Rejina and Jordan (and Luka and Kaya) were photographed at their home in north London by Lily Bertrand-Webb.