Chris Wallace – formerly US editor of Mr Porter, executive editor of Interview, and contributor to The Paris Review – is a writer you'll most likely find on the road, camera in hand, these days. He recently completed a biography of the late, great artist, adventurer and activist Peter Beard, which took him from Montauk to the Masai Mara, and has since immersed himself in the hot springs of New Mexico for the FT's HTSI, the culture of French Polynesia for Departures, and much more besides. We invited him in front of the lens during a trip to London and posed a few pressing questions…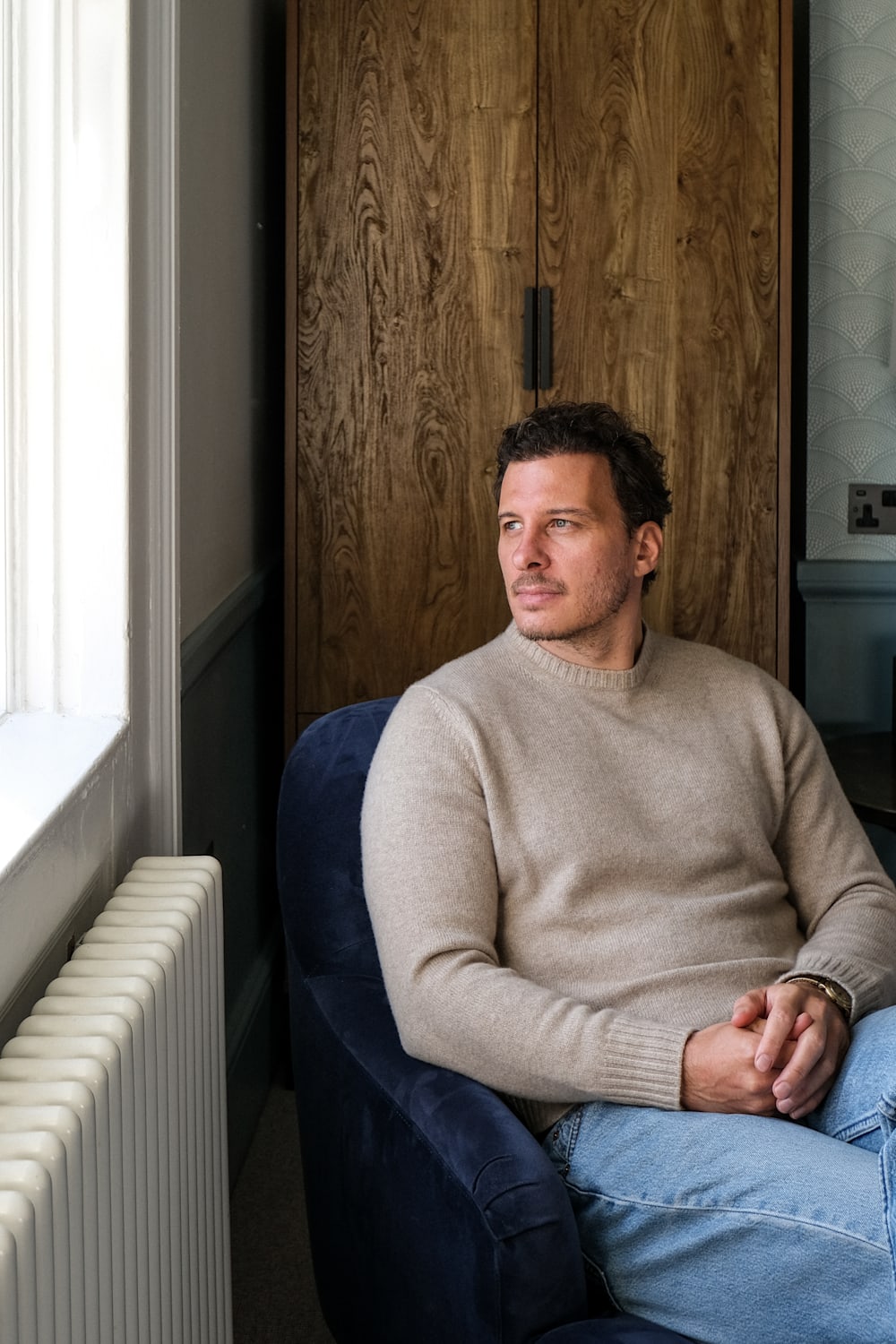 Quote to live by
Jim Harrison made up a quote – 'Eat or die' – which he then attributed to an ancient Roman sage to give it the heft and import of antiquity, and that sort of silliness makes me smile. Although I remember Kate Hudson once being quoted as saying that all men want is sex and a sandwich and somehow that is even zippier, aphoristically.
Book that shaped you
It's incredible the extent to which timing affects a read and a book's impact. Camus's The Stranger was a big one for me — I read it in the seventh grade, so it was my first contact for so many of the ideas it holds: maybe most importantly that, wherever you go, you cannot escape yourself.
I've been thinking a lot about the triple whammy of Camus, Paul Bowles, and then Lawrence Durrell's Alexandria Quartet and what they meant to me back when (because they certainly don't pack the same punch now). Would I have been a completely different person if I'd started reading in a different stack? I probably wouldn't be dreaming about and sort of passively planning a road trip from Essaouira to Cairo right now, for one thing. Maybe.
Favourite bar
I love a kind of kooky hotel bar. The wild Scottish-themed Bar Highlander at the Okura in Tokyo. Bemelmans at the Carlyle in New York. The dizzyingly opulent bar at the Aman in Venice.
There used to be a bar beneath the opera house in Saigon and that was very important to me for a period in my life. It was called Qbar and was all little sort of neon-lit caverns. Nowadays I do most of my drinking in airport bars, which, frankly, I love.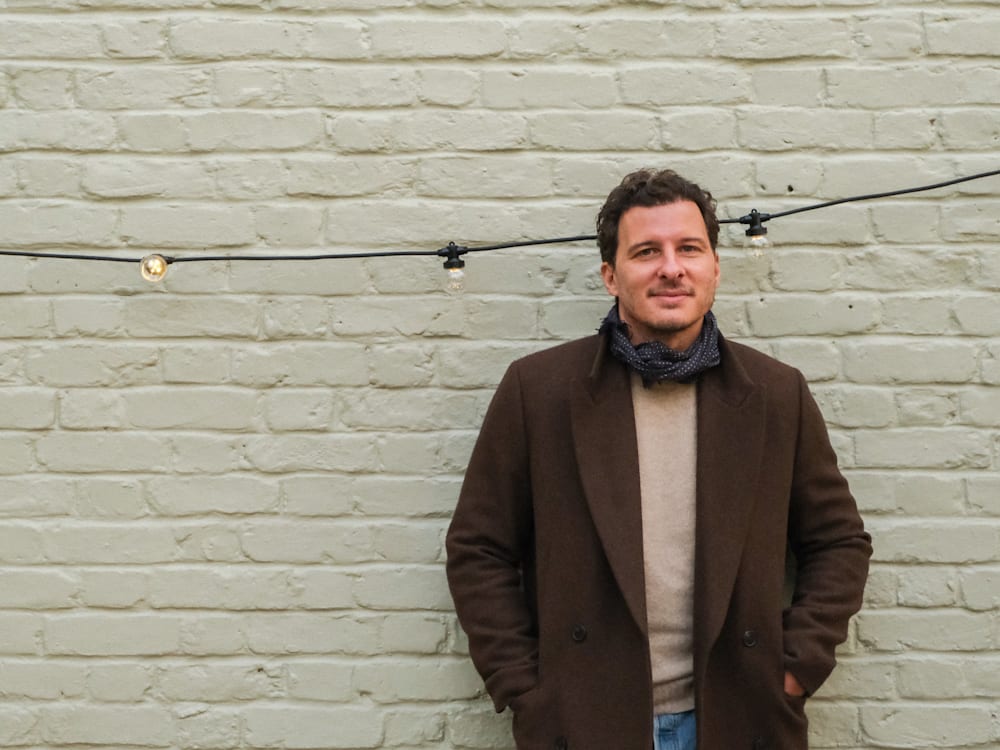 Favourite cocktail
When I bonded with my dad in my early 20s, I went looking to find a common language, and found it in food and drink. Mostly Italian food. And every day for about a year and a half, from 2001 to 2003, I showed up on his doorstep, watched Italian cooking shows with him, and mixed negronis.
So, apart from the fact that it is the best tasting, and for me most stimulating drink for social occasions, it has some sentimental value to me too.
Comfort food
Much as I want to say pho for breakfast or homemade pasta, it probably has to be burritos. You can take the kid out of LA, etc, but my mind will never not go to Cali-Mexican food for comfort. Burritos, fresh tacos, campechana, and corn tortilla chips still warm from the oil, with a pile of cool guacamole and a hot-as-hell salsa, phew.
Most memorable meal
When I lived in Vietnam, I very quickly discovered that there was an inverse correlation between the price of a meal and the quality. The expensive restaurants were always a let down and the little food stalls at Ben Thanh market or wherever, with meals well below a dollar a piece, were always mind-blowing.
At the time, I was consulting on the opening of a restaurant and, after service – late, after midnight – we would all go across the street to this place that did chicken pho. Only chicken pho. It was a wheelie cart, like half of a food truck, not even, and they'd set out a dozen or so of those low, kids-sized pastel colored plastic chairs and tables. And almost every night a fortune teller would go from table to table, giving us the scoops on our lives to come. A couple of those nights stick out.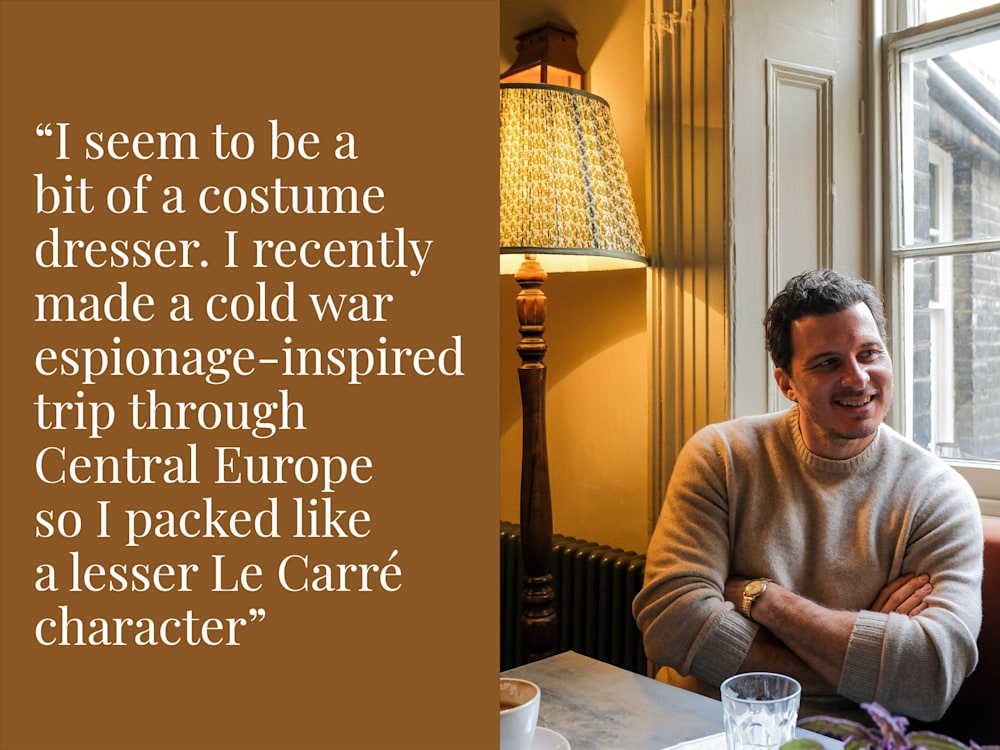 Architecture that awes you
Give me a crumbling, patinated pastel colored colonial building with cool ornate tiles in the tropics every time.
Interiors you envy
I love a collector's cabinet of curiosity, and have for a long time been in awe of Umberto Pasti's layering of things. I got to meet him recently in Tangier and to poke around his incredible place and garden and it made me feel incredibly at home — maybe because the gardens felt a bit like Laurel Canyon did when I was growing up.
Which reminds me that Paul Fortune's unfussy approach is probably where I first started seeing the warmth and life of interiors. There was a lived-in sort of luxury to everything that I am still amazed by – mostly because I can't believe I didn't get in trouble when I spilled a glass of wine on his couch. More than once.
Design decade you feel at home in
Maybe the Seventies because that's when I was born and that is the world I came into and first felt comfortable in? Is that how it all works, I wonder?
How do you unwind
The last couple of years have been crazy travel jags (I was at home for less than 80 days in '21, and I haven't done the math on '22 but it was certainly less than that), so, in a weird way, I'm on vacation when I'm at home. That is when I can relax and I crash hard, on my couch, streaming everything I have missed and ordering delivery. It is bliss.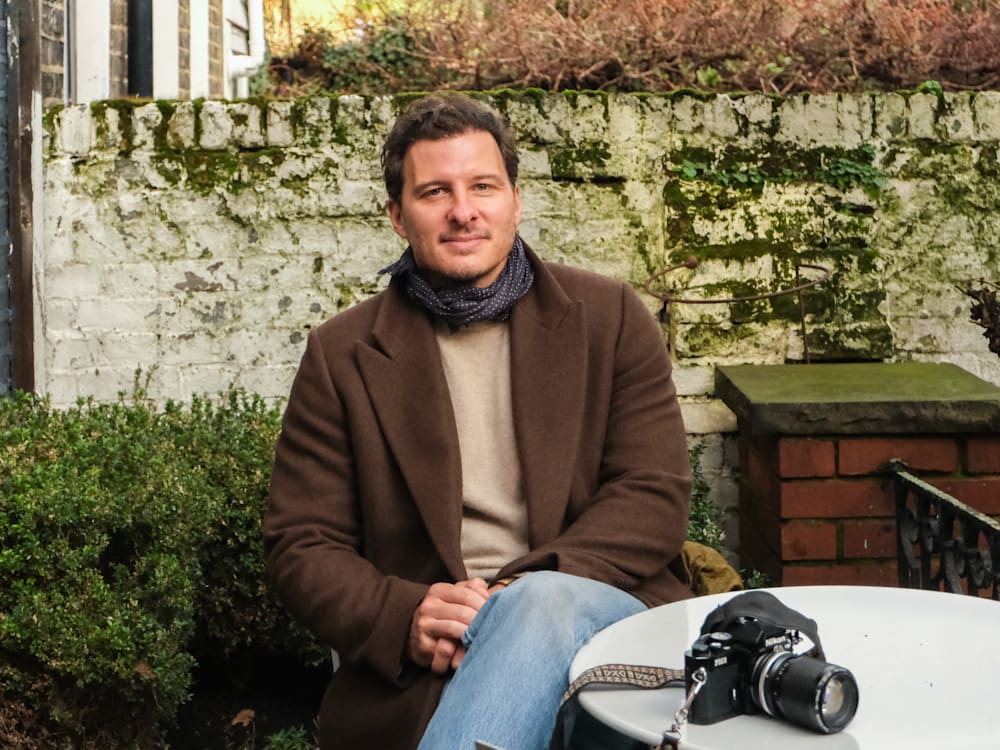 Your must-pack outfit
Is a swimsuit an outfit? I seem to be a bit of a costume dresser, and pack the clothes for the character I want to play on whatever trip I'm taking. I recently made a cold war espionage-inspired trip through Central Europe and so I sort of packed like a lesser Le Carré character in one of the Smiley books – brown suede leather jackets, turtlenecks and a chocolate corduroy suit, that kind of thing.
The last year and a half though has been fairly heavily tropical and it made me think that, probably since adolescence, when I was reading those Paul Bowles books, and Graham Greene, and the rest, the idea of the foreign correspondent was to me always the absolute height of aspiration. Life and style wise, at least.
Wandering around a dusty medina in a rumpled linen suit, drinking gin under a ceiling fan in some post-colonial capital somewhere, maybe jadedly reporting on a brewing conflict, sleeping their way into dangerous and symbolic love triangles – I guess I fell for that sort of thing pretty hard. And maybe the field jacket, safari-going adventurer types were the bucolic, pastoral version of that. So those pillars, the linen suit and the linen field jacket, have basically made up my wardrobe for the past couple of years.
City you'd move to
I'm kinda sorta seriously thinking about moving to Madrid in February. I would move to Paris or Rome or Palermo or Mexico City or Hanoi or New Orleans or Tangier with little to no convincing necessary.
Best place you've ever swum
The cove off the little rocky cliffs at Rockhouse in Jamaica. Apart from feeling like James Bond while you step out of your villa and jump into that incredibly turquoise water, it is the sexiest-feeling water I can think of.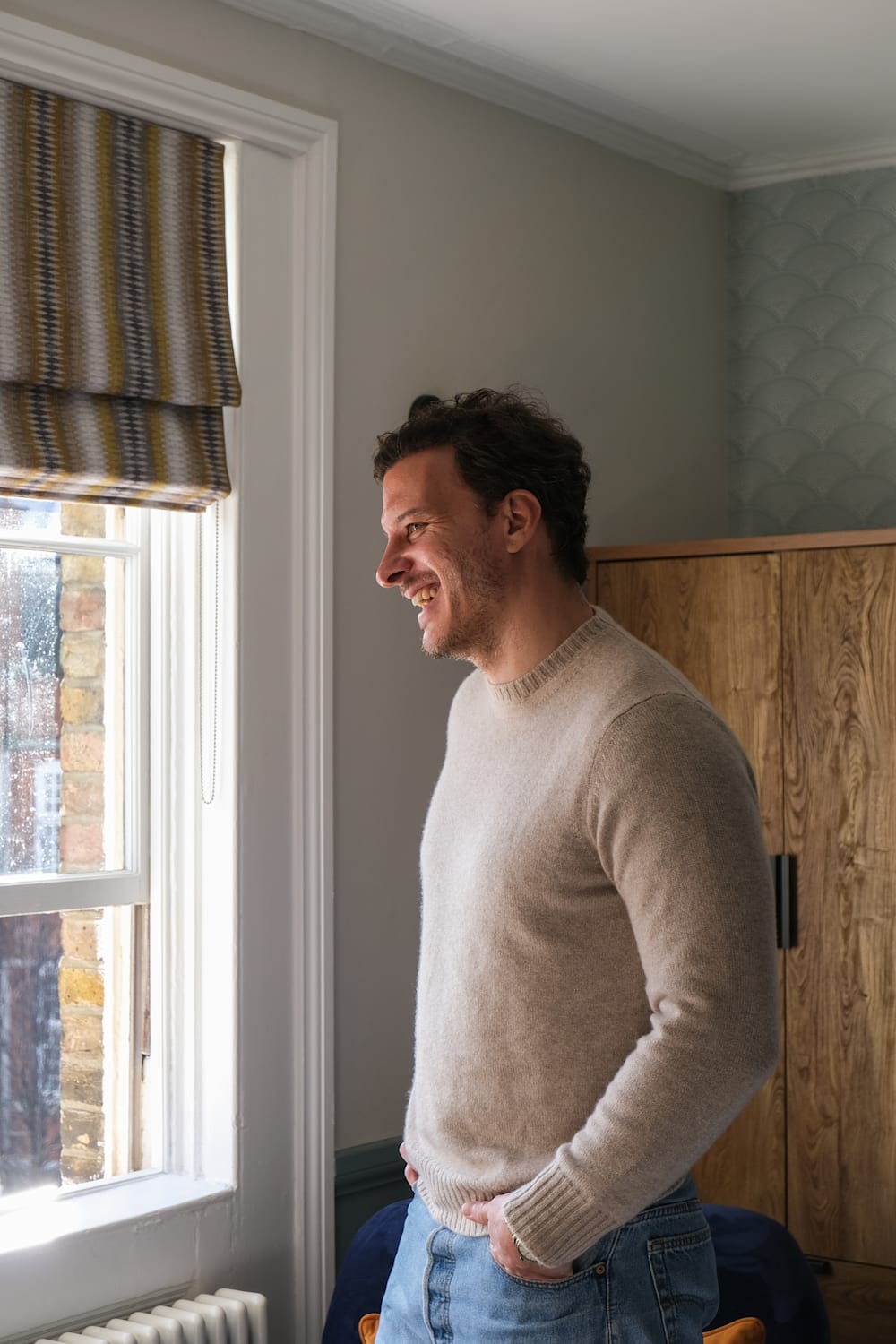 Best beach you've ever found
Hatiheu beach on the north side of Nuku Hiva in the Marquesas, without question. It is this pristine little black-ish sand cove with aquamarine water and these giant, ogre-crown-looking mountains all around you. The one establishment anywhere around for miles is a great restaurant there called Chez Yvonne.
Guilty pleasure
Spy novels
@account to follow
@piariverola
Pool or ocean
The LA kid in me wants to say pool.
Define love in three words
Planning trips together
Define sex in three words
Uni, toro, ikura
---
Chris Wallace was photographed by Michaela Watkinson on a stopover in London at the Lime Tree Hotel. Twentieth-Century Man: the Wild Life of Peter Beard is published by Ecco this summer and available for pre-order now.