To borrow the Kamala meme: We did it, Joe! Yep, we made it through winter and now we can defrost and dream of dewdrop mornings and long lazy lunches and late sunsets over the shore. So without further ado, from São Paolo to South Carolina, Kefalonia to Kyoto, here's where you'll find us over the next six months…
KEFALONIA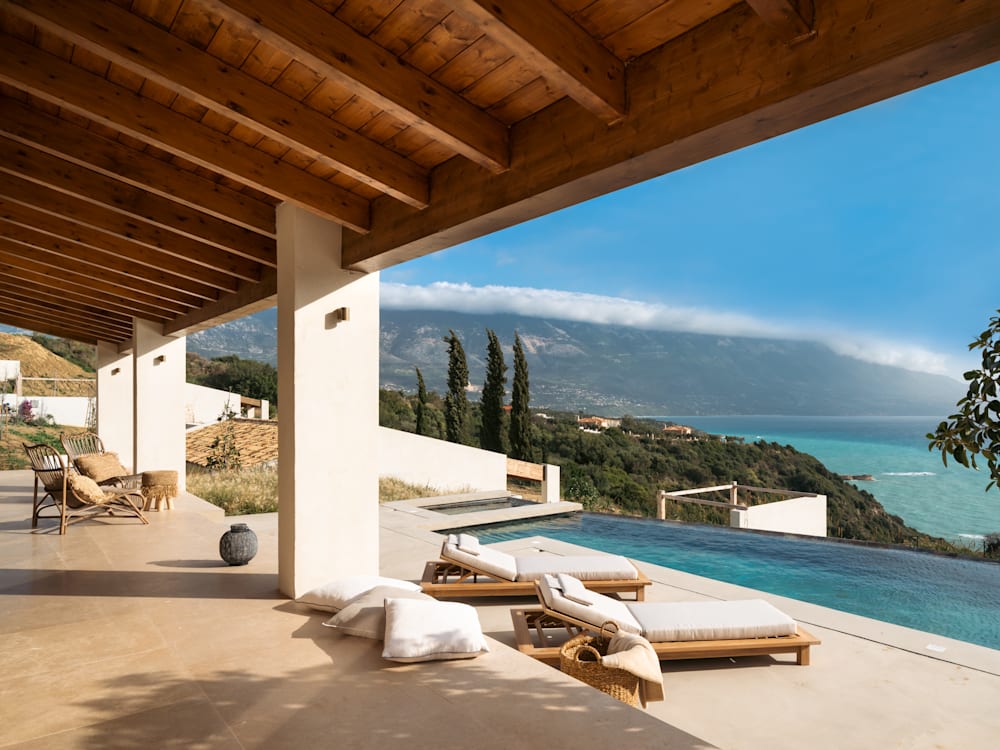 There are hundreds of Greek islands and we couldn't possibly choose our favourite, though Which? recently did, deciding that the Ionian isle of Kefalonia was number ένα. It scored highly for its peace and quiet (sorry, Mykonos), spectacular scenery and secluded, sandy beaches.
This summer, it gets even better with the arrival of Eliamos, a 12-villa hideaway above a sleepy cove, a short drive from the harbour town and capital Argostoli. Each residence has a saltwater pool or hot tub and a barbecue on the terrace, and there's a three-bedroom option for families and groups. The island is one of the greenest in Greece, thanks to its viridescent mountains, and cypress and pine forests set back from the shore. Odysseus' isle of Ithaca is just a few nautical miles away, so you can have a not-so-epic journey of your own.
SÃO PAULO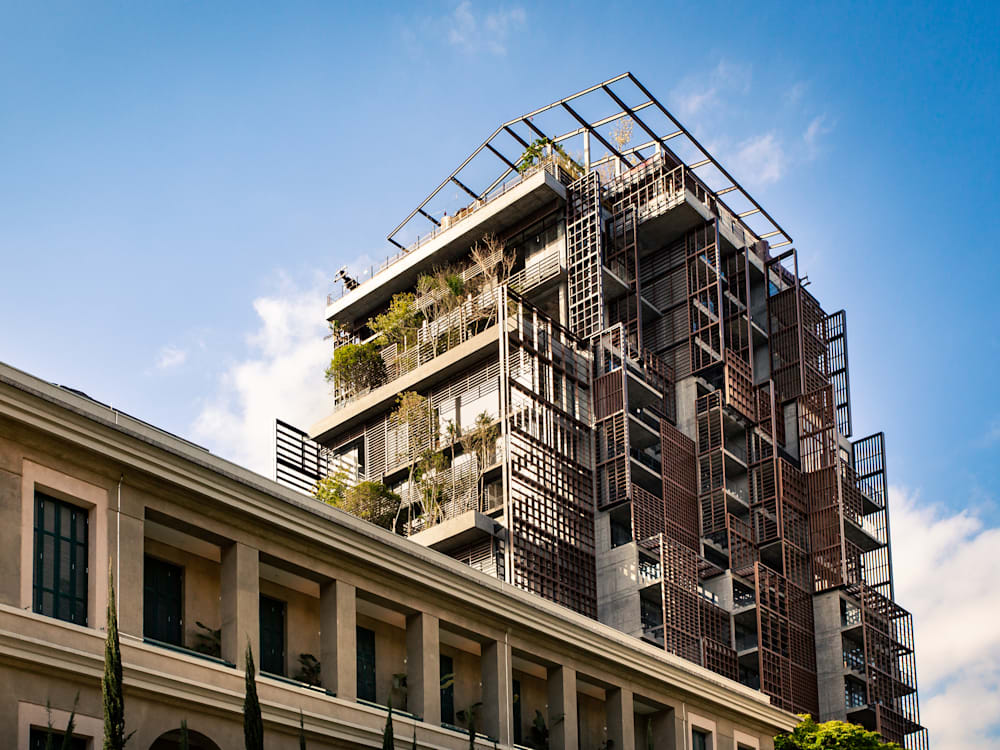 There were catwalk-show levels of chatter around this new Brazilian opening from Rosewood when it opened in 2022. Rosewood São Paulo centres around an overhauled maternity hospital with stately Italianate architecture and a brand-new vertical garden tower, crowned by a soon-to-open penthouse. If this unlikely pairing triggers feelings of unease, rest assured it's in the safe hands of architect Jean Nouvel and interiors doyen Philippe Starck.
It's a shining light for sustainable design, too – and an equal treat for art lovers: corridors, elevators, the grounds, and all rooms enjoy a share of paintings, photography, murals and installations; let the hotel's expert talk you through it on a guided tour (your Smith extra when you book with us).
DEHRADUN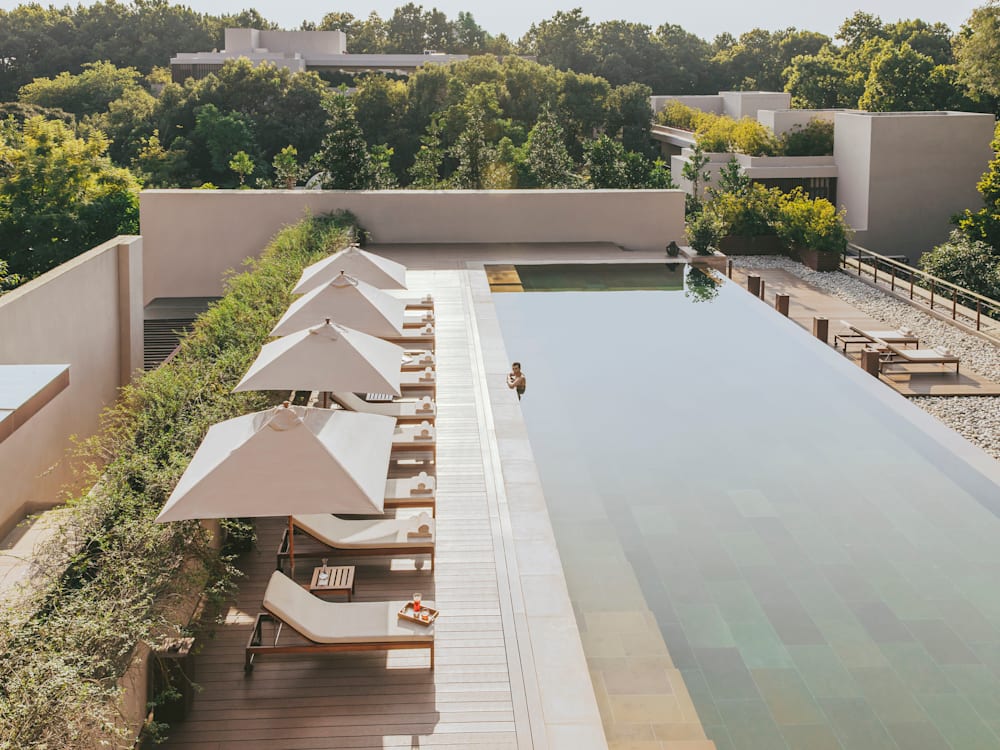 Spring cleaning for the soul. That's one way to describe Six Senses Vana, a hardcore healing retreat in the foothills of the Indian Himalayas where guests are invited to hole up without distraction and reconnect with life's simpler pleasures. Set among 21 acres of soaring sal trees, mango and lychee orchards, the ethereal draw of Uttarakhand is amplified here by a spirit-soothing programme of activities and treatments which combine the ancient practises of Ayurveda and Tibetan medicine with high-tech biohacks.
There's a rooftop pool, yoga sala, garden cinema and dosha-balancing cuisine to get stuck into (when you're not om-ing cross-legged in the meditation cave or finding sitar-induced enlightenment out in the garden, that is) and those with specific intentions can opt for specialised journeys aimed at breaking bad habits, weight management, sleep or stress relief, too.
GALICIA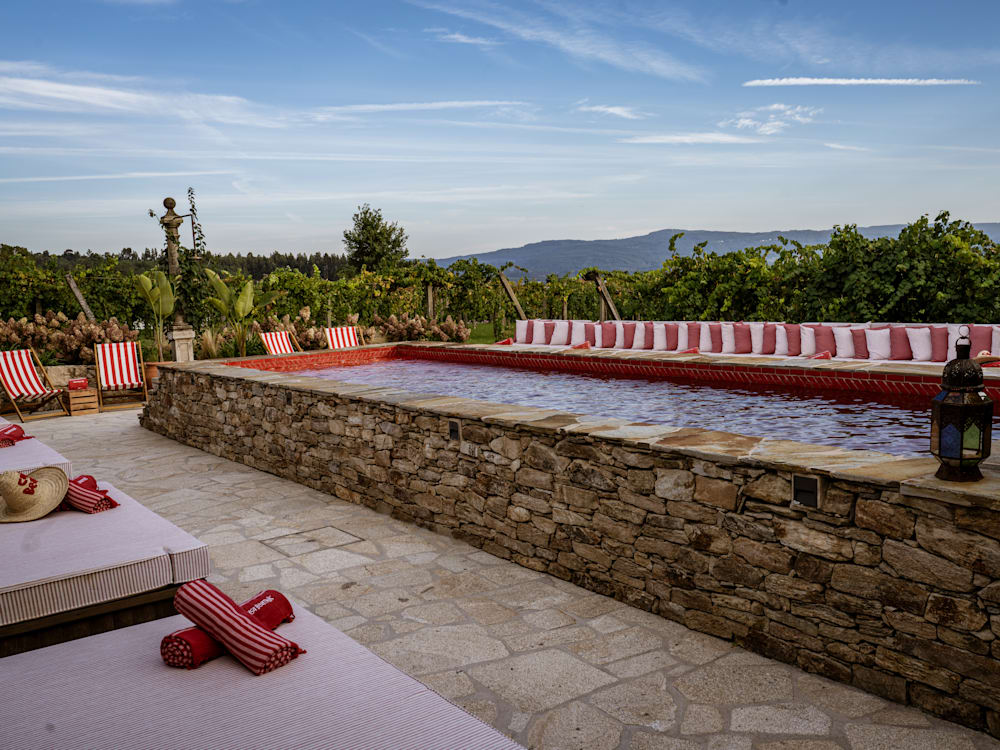 Legends, pilgrims, a booming gastro-scene; Galicia's terra meiga has it all. Now, thanks to non-conformist newcomer Casa Beatnik, it's also got its fair share of funk. Set in the former country home of novelist and theologian Antonio Lopez Ferreiro, this boutique bolthole – surrounded by seven acres of vineyards and gardens – has maxed out on all things pink and patterned with a cool and contemporary eye. Its eye-popping fuschia façade sets the tone for all manner of colourful confections to be found inside; hand-blown Murano glass chandeliers, a mash-up of Moroccan rugs and locally-inspired paintings from native artist Jordi Mollà to name a few.
Outside, a cherry-red pool awaits and an Estonian-style spa will have you oohing-and-ahhing your way into the evening, by which time the hotel's duet of bars and restaurants will be on hand to fill you with home-spun, wood-cooked fare and some gorgeously Galician grapes…
NORTH CAROLINA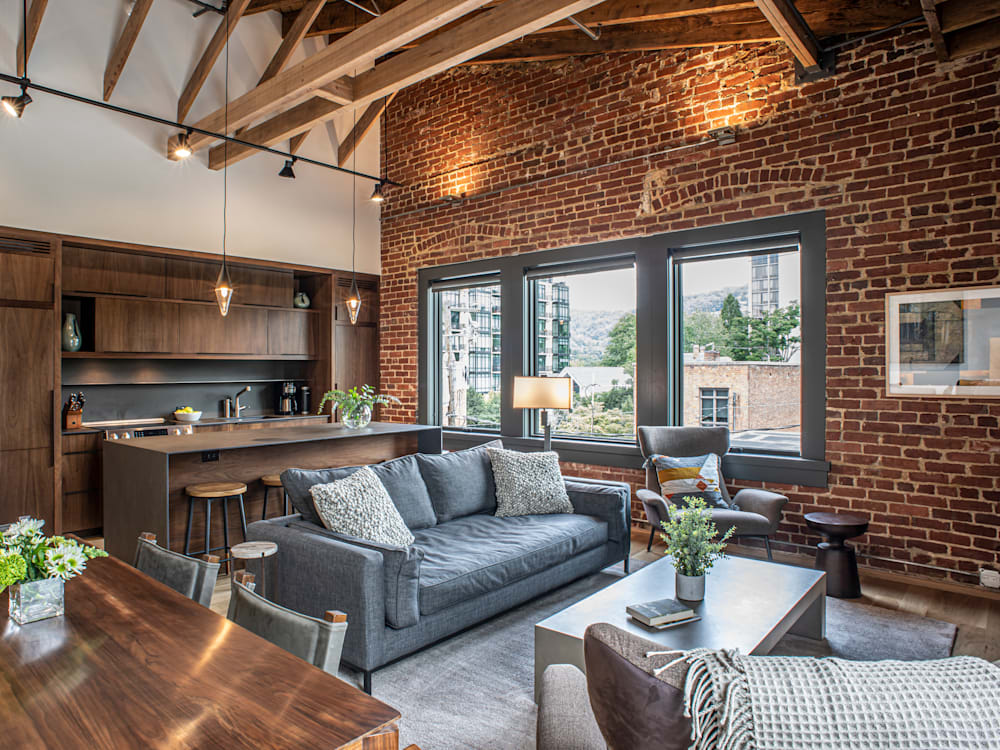 For a taste of Southern hospitality, without the kind of heat that'll melt the ice in your mint julep, we suggest the outdoorsy city of Asheville in the foothills of the Blue Ridge Mountains.
Hang up your hiking boots at Elevation Lofts, an apartment-style stay right downtown – each one is swing-a-cat spacious, has its own kitchen, and exposed brick walls festooned with pieces from the contemporary gallery downstairs. Just walk out the front door to start exploring indie coffee shops, bluegrass music venues, and hopping craft breweries. But make sure to leave time in your itinerary for a visit to the Biltmore Estate, America's largest private home, to see its vast art collection with works by Monet, Renoir and Whistler.
TUSCANY
Tuscany's calling, especially if your dreams of summer loving involve white summer dresses, terracotta farmhouses, great wine, and more generally, sunny afternoons cosplaying as Diane Lane circa 2003. Agriturismo goes artsy at Smith newcomer Villa Lena, a peachy 19th-century palazzo set within a 500-acre estate where Renaissance spirit is kept well and truly alive with creative workshops, cookery lessons, truffle hunting and wine tasting. And, when you're not learning to paint like Botticelli, perfecting your floristry skills or taking aperitivo with the villa's artists-in-residence, you can hone your dolce vita at the organic kitchen, tree-lined vineyards and three (and a half) dreamy pools.
Equally dreamy, the cypress-surrounded Borgo San Vincenzo takes its name from the patron saint of wine, which should give you a good indication of what's in store at this rustic Tuscan farmhouse, namely a cellar-full of juicy Montepulciano reds and velvety Chiantis – benissimo.
ARIZONA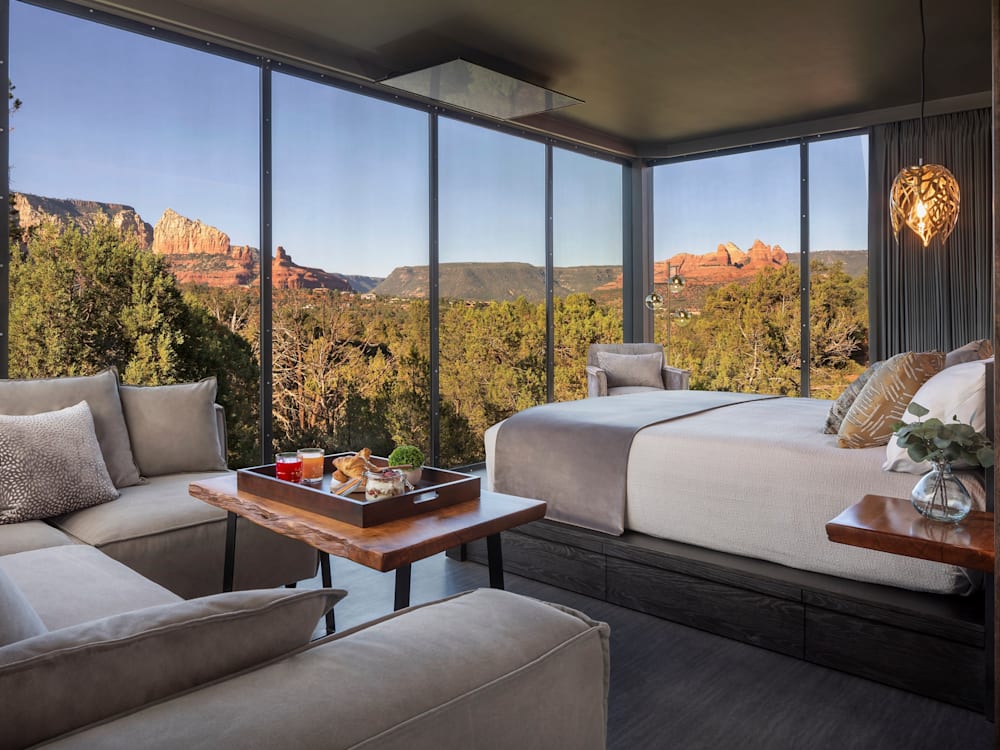 Now the trailer for Wes Anderson's Asteroid City has dropped, I guess we're all adding 'desert chic' to our spring/summer moodboards. Well, Ambiente, a Landscape Hotel in the city of Sedona, straddles three multi-hued acres of the stuff, and doesn't scrimp on the chic.
It's fashioned sensitively into its sandy surrounds and, for any budding cinematographers, it boasts the best vantage point in town for framing the hulking maroon monoliths beyond, along with the nearby forests and creeks that lean a little more Moonrise Kingdom. The mise-en-scène is equally impressive up on the stargazer's rooftop, from the sound lounge in the spa, and over a s'more at sunset. Inside, the set-dressing in the cubist rooms skews smart and sleek rather than Wes-ish whimsy, with bespoke furnishings (made by local artisans using reclaimed juniper), statement artworks, and plenty of glass.
MOROCCO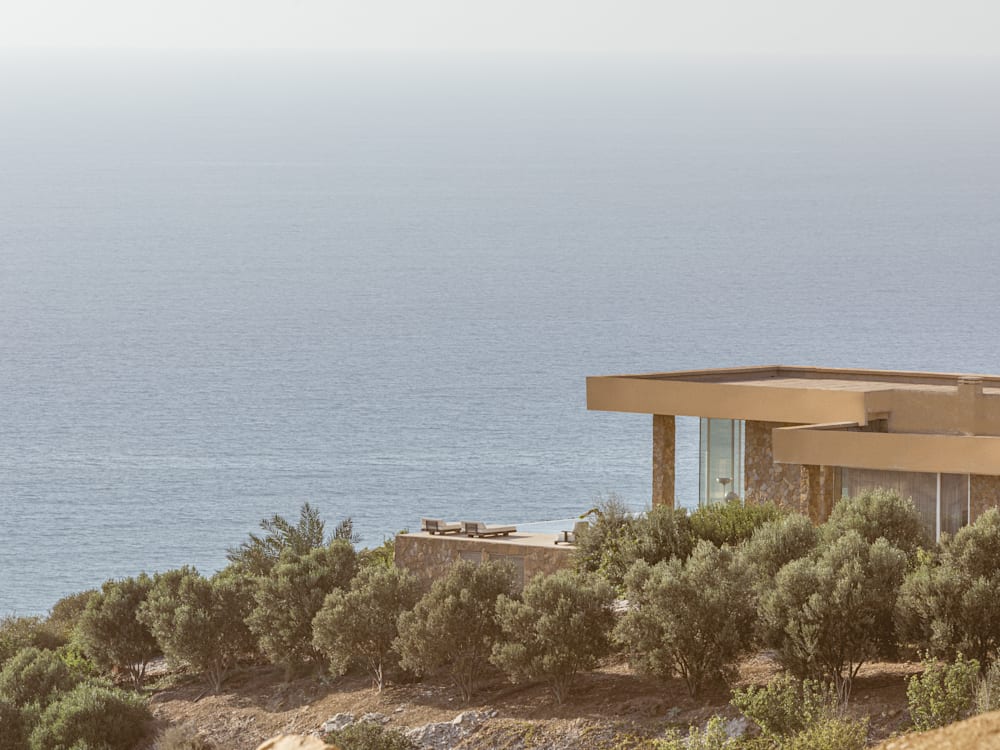 It's quite the culture clash: the colour and richness of the Medina married to Japan's quiet austerity. Not that we had any doubts Nobu Hotel Marrakech could pull it off. Beyond the city, Olinto Atlas Mountain Retreat offers Nobu a rejoinder that proves Moroccan style is far from obsolete (check out those zouak-daubed and leather-panelled pavilions).
Other big names have arrived in Morocco, too. Habitas' outpost in the Western Sahara, Caravan Dakhla, is on a dune-strewn peninsula, one of the world's top spots for kitesurfing – on sand and sea. Finally, La Fiermontina Ocean, the latest project from the art-loving French-Italian siblings behind La Fiermontina in Lecce, has our romance radar in overdrive – not least for the remoteness of its perch on the windswept Larache Coast.
JAPAN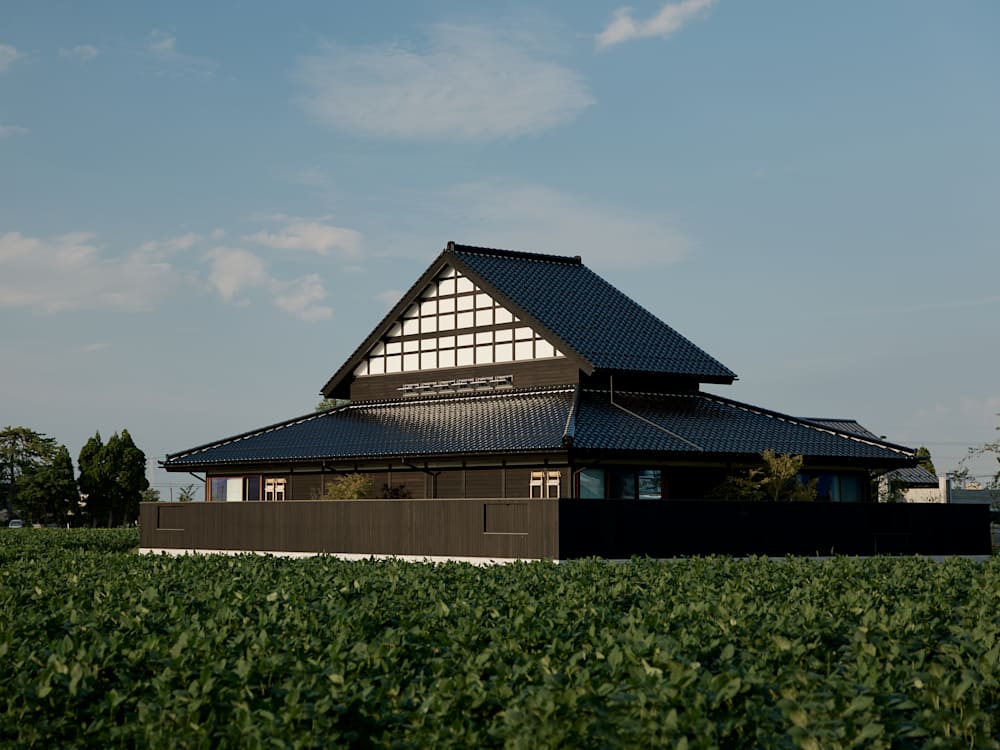 With Noma closing its doors next year (to become a test lab, of course) there'll be fewer opportunities for feasting on its uniquely foraged fare. Unless you're staying at, say, Ace Hotel Kyoto before 20 May, where the award-hoovering Danes will be in residence. That's not to say Ace's sharply designed digs aren't exceptionally appealing year-round.
The Noma chemists' heads would probably spin in the locations of two other newly arrived Japanese outposts, namely: Azumi Setoda, an Edo-period estate owned by Aman founder Adrian Zecha on an island near Hiroshima, and Rakudo-An, set in a blissfully 'dispersed' village with rooms built primarily from (we kid you not) paper, silk and soil. Arigato gozaimasu.
MONTANA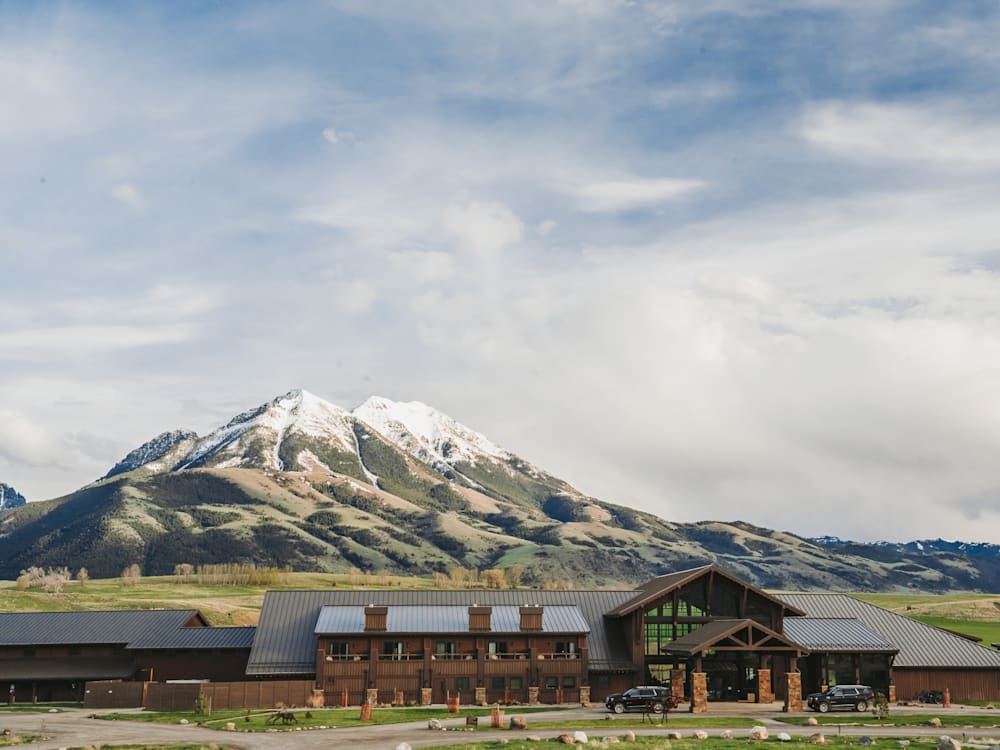 Pack your denim and plaid and dust off your cowboy boots: summer is the time to see Montana's mountain wilderness at its best – exploring its untamed countryside on foot, mountain bike or horseback, or paddling its forest-fringed rivers. Take Sage Lodge, an outdoorsy stay on a 1,200-acre estate that's 30 minutes from Livingston: this boutique retreat set around a trout-stocked pond effortlessly walks the line between wilderness thrills and polished hotel frills.
Further west, Big Sky is best known as a winter resort, but the summer seduction afoot amid its Spanish Peaks is just as alluring – bolstered by the grand-dame appeal of Montage Big Sky: this soon-to-launch luxurious mountain lodge has resort-levels of kit and entertainment and makes an elegant basecamp for trail hikes to see waterfalls, creeks and canyons, or horseback treks along mountain paths and through flower-dotted meadows.
PUGLIA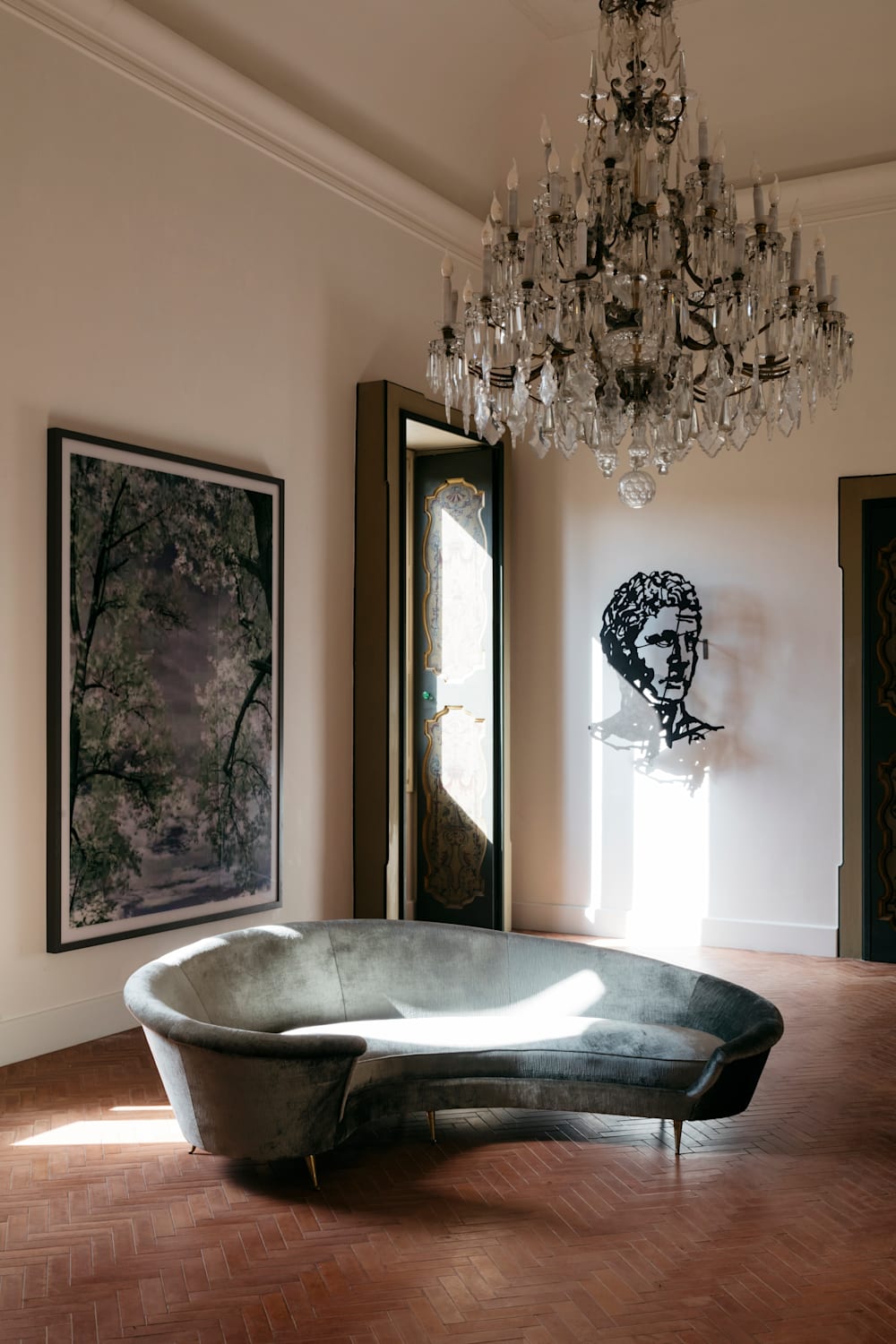 Once – ironically – down at heel, Puglia has resplendently risen to rank among Italy's most alluring regions, so much so, you may as well start calling Florence 'the Lecce of the north'. Its main city's draw might be its collection of fantastical Baroque beauties, but new boutique stay Palazzo Luce firmly puts a foot forward, adding works and site-specific installations by the likes of Joseph Kosuth, Marina Abramović and Thomas Ruff to ancient stone walls and trad terracotta tiling.
And, it's not the only hideaway using art in dynamic ways. Go up the boot's coastal backbone to Castle Elvira's leafy grove, where creative-of-all-trades Harvey B-Brown holds artistic retreats in a place of myth, magic, and cocktails delivered to you by Piaggio Ape, where rooms have bold hues and well-hung walls. And, a little further north Masseria Le Carrube is a heavenly vision all in white, offering time-old Pugliese perks: olive groves, glorious gardens, farm-to-table cuisine… Plot out a road trip to hit all three and you'll realise Italy's heel is now part of a power ensemble.
CALIFORNIA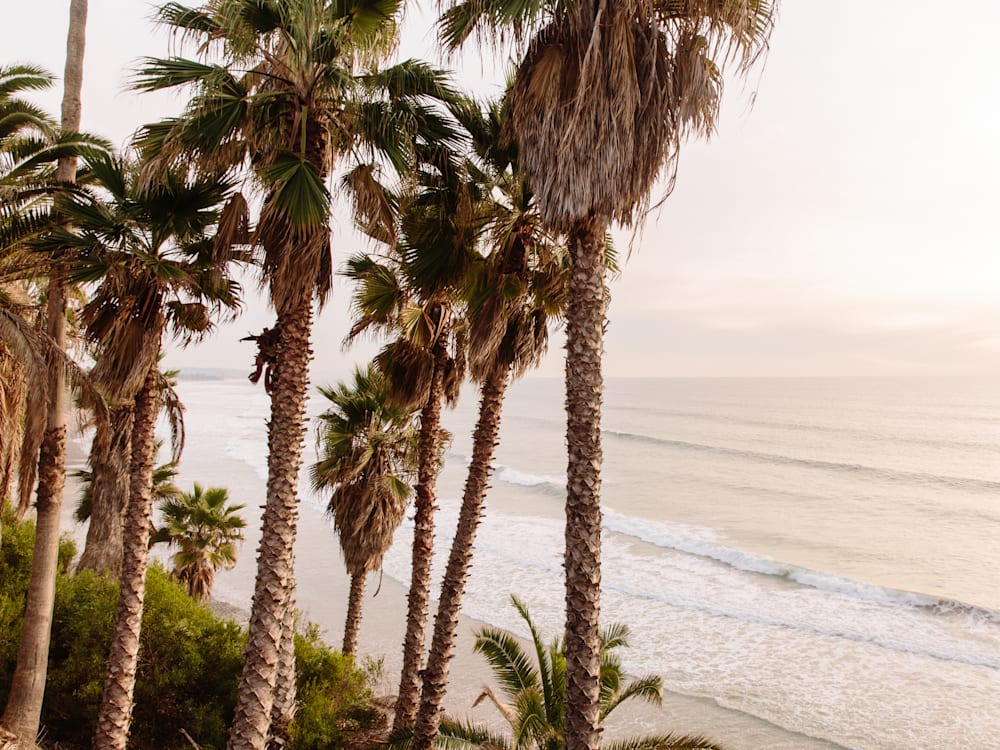 Glance up from a stroll on the sands of Santa Monica beach and you might spot that The Georgian has had its straight-outta-South-Beach art deco facade restored to its ravishing best with an oh-so-LA glow-up in baby-blue and gold. Inside, the Thirties decadence continues: take a martini on the terrace, marvel at the pink feathered palm tree at the Sunset Bar, recline in suites full of scallop-edged splendour…
Up the coast in Encinitas you'll find things are a little more earthbound at Twelve Senses, a Rudolf Steiner-inspired four room retreat in a chic modernist home where well-considered wellness is presented sincerely, stylishly, and commendably sustainably.
VANCOUVER ISLAND
There's camping and then there's the full Canadian safari experience at Clayoquot Wilderness Lodge, deep in the wilds of British Columbia. You're so off-grid here that there's no road access, so the first leg of your journey will be by seaplane or by boat, before finally reaching the lodge by horse and cart. And, ok, nights in these tricked-out tents don't come cheap, but everything from meals to massages to unlimited wilderness excursions are included in the rate.
Whether you're hiking, canyoning, kayaking, fishing or rock climbing, the chance of encounters with orcas, sea otters, and black bears are high. In the evenings, you can rest sore legs and swap stories while you soak in a cedar hot tub or take a seat in the spectacular bar and watch the sun set over the Clayoquot sound.
CYPRUS
If you're in the market for a chic island hideaway, quit stall-ing and book in at the Agora Hotel, a stay that's as serious about style as we are about puns. Set in the little village of Pano Lefkara, in what was once the actual market building, it's now a cosy haven of sage-, gold- and coral-velvet sofas, fleecy armchairs, and warm terracotta tiles (plus vintage finds) – a look that co-owner Em spent two years conceptualising – with rooms, flowering pergolas, a Mediterranean restaurant and laidback, speakeasy-esque bar set around a courtyard pool.
Many visitors venture to this side of the island for its dramatically scenic cycling routes (and the hotel has bikes you can borrow, for a charge), but when you're done two-wheeling about, there's a convivial feel here as cocktails flow, guests gather on sun-kissed loungers and pizzas are flung and topped for lingering lunches.
NEW YORK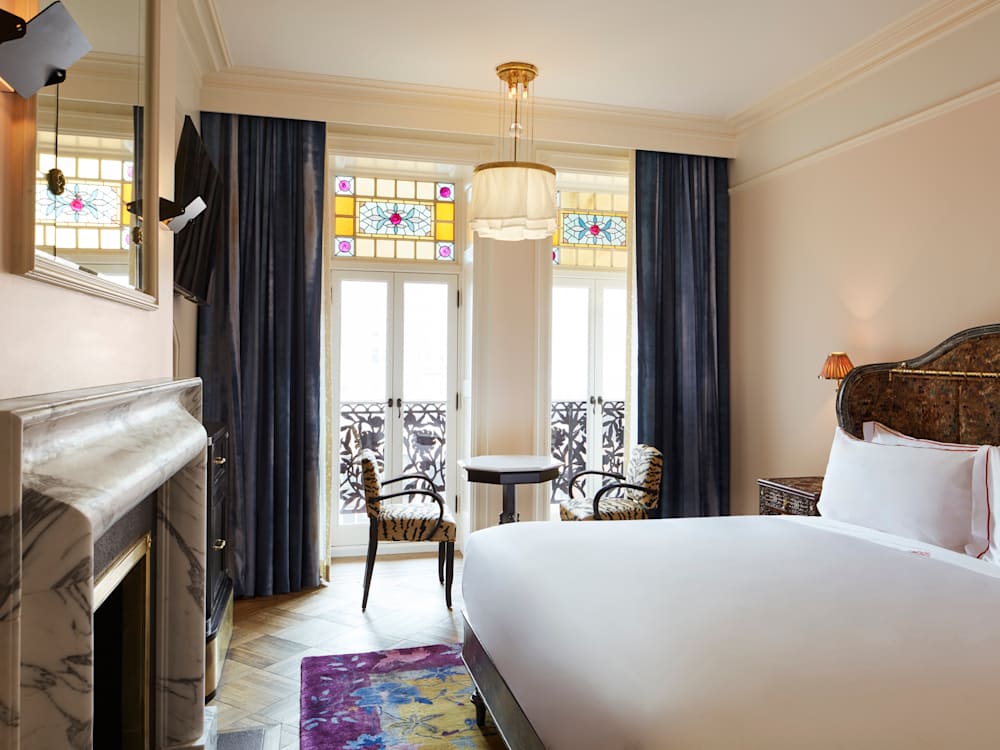 We're not exaggerating when we say that the Hotel Chelsea is New York. The many many artists who stayed (who largely paid room and board with their work) hang in the city's most esteemed institutions – in fact, the Whitney sprang from the gatherings Gertrude Vanderbilt Whitney held here. Its colourful reputation kickstarted whole musical scenes in the city, drawing the likes of Bob Dylan, Leonard Cohen, Patti Smith, John Cale, Janis Joplin and – tragically – Sid Vicious.
And legions of writers, from Mark Twain (who hid from creditors here), Arthur Miller (who hid from the paps when dating Marilyn Monroe here), Arthur C Clarke (who argued with Stanley Kubrick about the script for 2001 AD here), the Beats (who did all sorts), and Dylan Thomas (who administered a fatal dose of 18 whiskies before collapsing into a coma here) gave the city much of its countercultural cool. It's significantly less shabby these days, and room rates can no longer be paid in paintings but in this legend reborn New York's creative spirit is still keenly felt.
SUMBA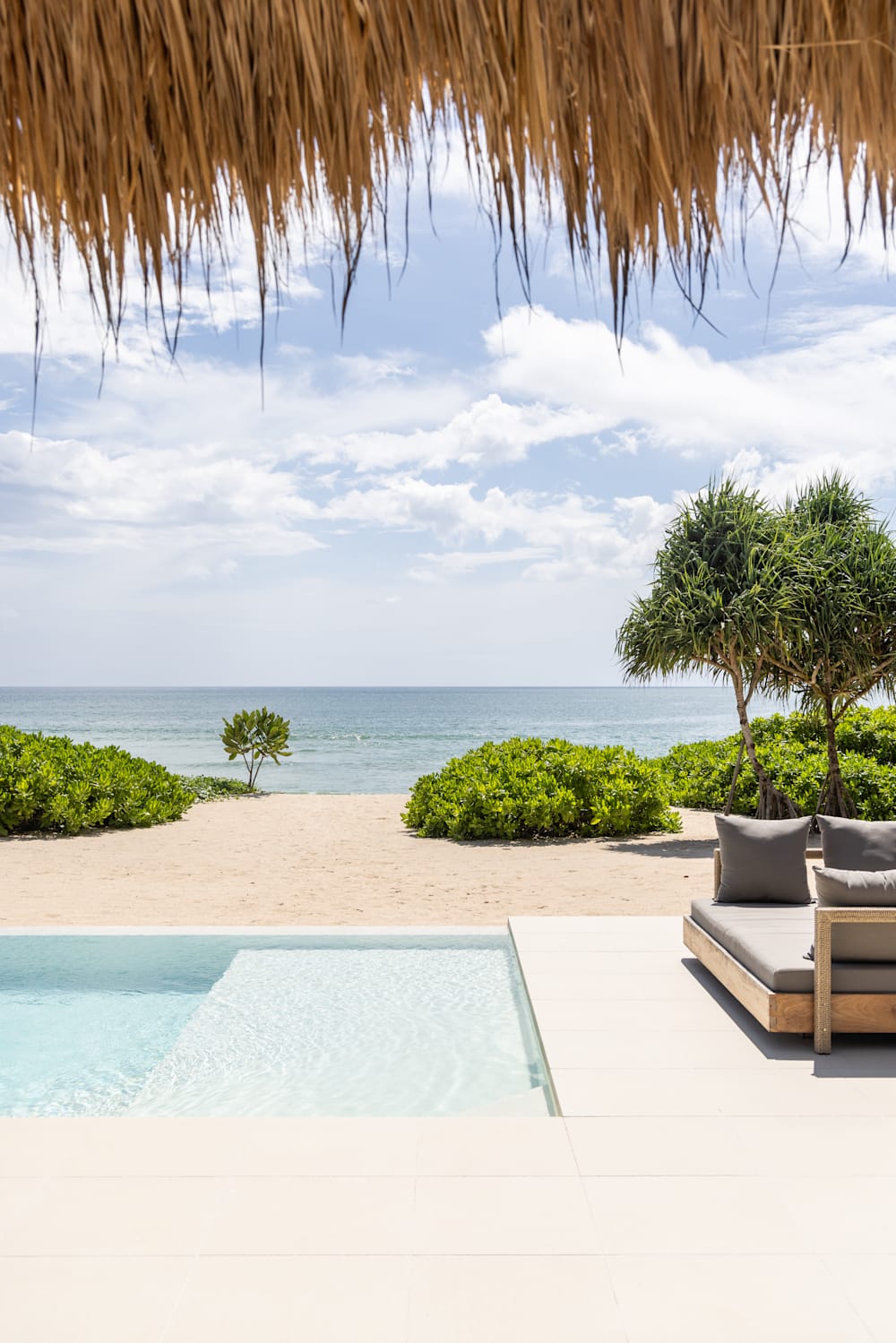 If you've been to Bali and are in need of your next Indonesian island, surfers' paradise Sumba is the direction your board should be pointing – and it'll reward you with more than just waves. As well as recent arrival Cap Karoso, whose praises we've already sung, the island's hotel scene has expanded to include the Sanubari.
This particular patch of remote, rugged paradise spans almost 250 acres of thatched villas, empty stretches of sand and regularly crashing cyan shores that you can ride a horse through (as a herd of buffalo casually wanders past). The retreat is within the ancestral lands of the island's Marapu people, who still inhabit the neighbouring villages and helped to craft the weavings, ceramics and carvings on show in your villa.
PANAMA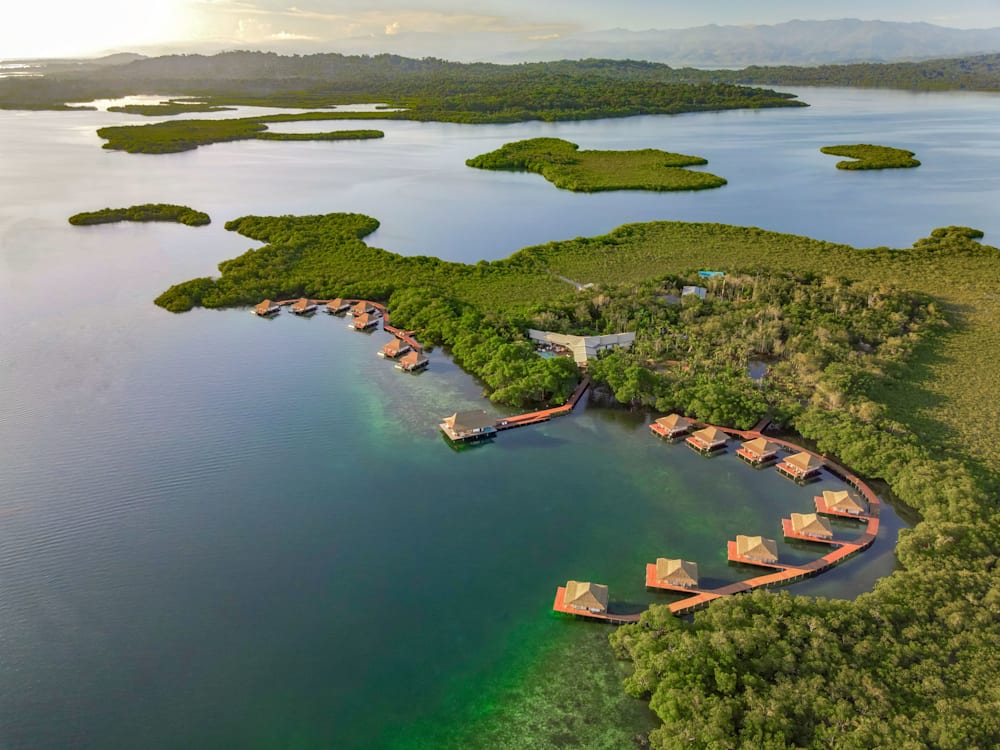 Panama City is having a moment, and the neoclassical American Trade Hotel is riding the wave with it. Located in historic – and Unesco-acknowledged – Casco Viejo, this hotel was destined to have a past worth shouting about, and it's certainly delivered. Since 1917, its chameleonic walls have housed locals, shoppers, gangs (whose graffiti still remains) and trade workers alike. Though now refreshed, local history is writ large: planks that once loomed over Lake Gatun line bedroom floors, deep-mahogany panelling holds memories of Hurricane Mitch's mayhem and, as the city's first skyscraper, a rooftop terrace still sports some sweeping views.
For something a little subtler, yogi-utopia Sansara Surf & Yoga Resort resides far from the city's hubbub in Los Santos, where days are spent bridging beachside and carving Pacific waves. Non-yogis can seek their serenity at adults-only Nayara Bocas del Toro, a group of stilted villas atop Isla Colón's Caribbean shores. Famed architect Andres Brenes brings Balinese-inspired designs and teak-wood interiors to each of these 19 rooms, and if that's not enough to entice, dolphin spotting awaits on the bay (pre rum-riddled aperitifs, of course).
SOUTH CAROLINA
Chaaaaarleston. You'll need to practise speaking in a honey-coated drawl before you visit, because the pace of this Southern seaside city is exceedingly genteel. As you explore the cobblestone streets with their pastel-coloured houses and palmetto-shaded corners, 'charming' will be the word that comes to mind.
And the word will stay right on the tip of your tongue if you check into the pocket-sized Post House Inn, which is located just over the Ravenel bridge in Mount Pleasant. This rosy-cheeked debutante on the Charleston hotel scene has just seven cosy bedrooms dressed in William Morris wallpaper, a coastal tavern with a parasol-flanked patio and bicycles to borrow for cruising to the beach.
BIARRITZ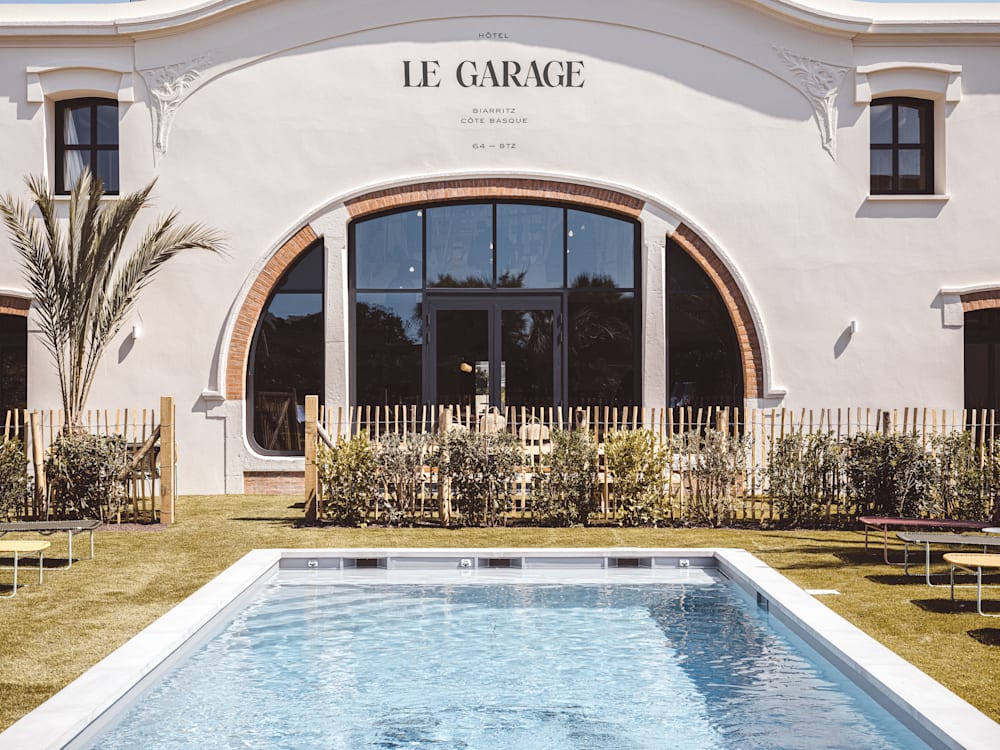 Monsieurs et madames, lay out your bathing attire as we welcome not one but two big hitters on the Bay of Biscay. Leading the way is Hôtel Le Garage Biarritz, a fin-de-siecle workshop that once housed vintage speedsters, now refitted and primed for seaside stays. Hot on its heels comes the soon-to-launch Regina Experimental, slated to open this July. The two buildings were (quite literally) made for each other; Le Garage was where the Regina's guests parked their gleaming motors, so it's only right they've been reunited under the banner of hospitality hotshots the Experimental Group.
At the Regina, they've re-dressed a gilded age landmark with a 15-metre-high atrium and an Eiffel roof; inside, designer Dorothée Meilichzon has played fast and loose with maritime themes, going all-out Art Deco with the help of aquatic blues, coral pinks and seashell whites.
DETROIT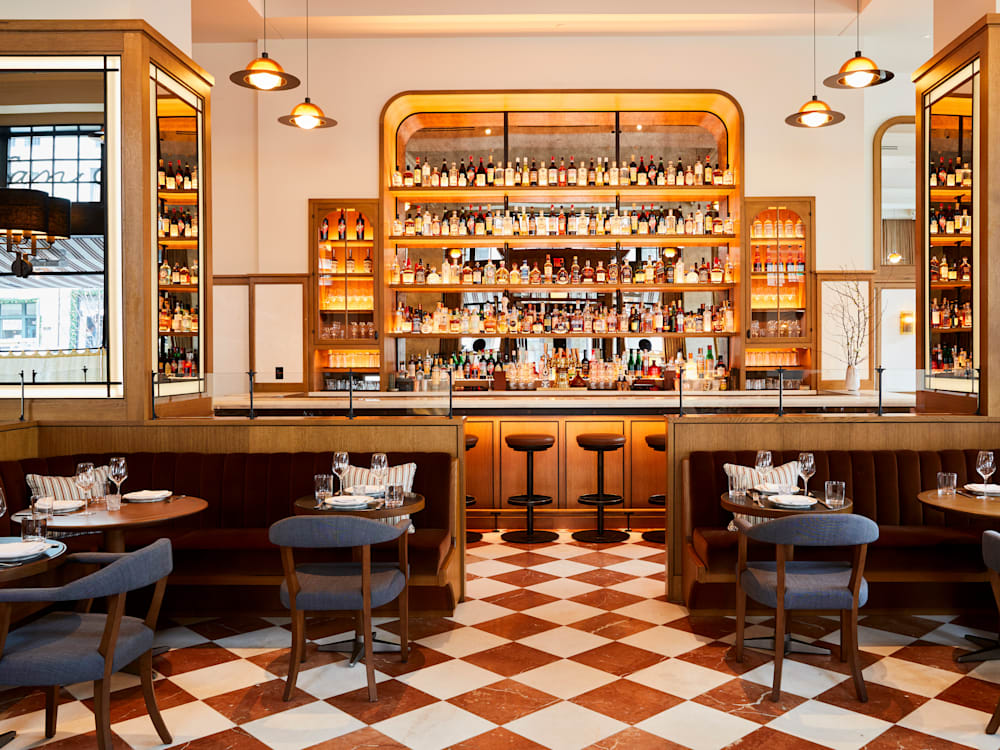 'Better pack up and go / to Detroit or Buffalo' – so goes the cult folk-rock song by Barbara Keith. Were the Shinola open in 1970, we doubt Babs wouldn't have been caught in two minds.
The cult Motor City watch brand have turned their hands to hospitality with the kind of designer flair they've applied to homewares, accessories, fragrances, bikes – and their neighbouring flagship store. From the by-hand joinery to the custom mattresses to the bespoke wallpaper, this downtown Woodward hotel has been a labour of love, transforming two buildings – an old Singer sewing-machine store, and a sporting goods and hardware store – into one catch-all crashpad, with 129 handsome rooms, a quartet of dining spots, two buzzing bars, and an on-site Shinola store, natch.
Keep track of every new addition to our collection in our arrivals lounge
---
Compiled by Martin Dickie, Stephanie Gavan, Emilie Hall, Caroline Lewis, Richard MacKichan, Ellie Nelson, Kate Pettifer, Hamish Roy and Kate Weir