Reviewing is new to me: as a restaurateur, I'm usually on the other side of the game. However, relishing the prospect of embarking on an espionage mission with Mrs Smith, I morph swiftly into a suave spy as we touch down in the South of France. And I take my role seriously.
When we arrive at Nice, the only car on offer at Terminal 1 is a Skoda. Now, to go unnoticed in a five-star hotel, we're going to need something a little more luxurious, so we go the extra distance (on a bus, to Terminal 2) and find ourselves a nice Mercedes.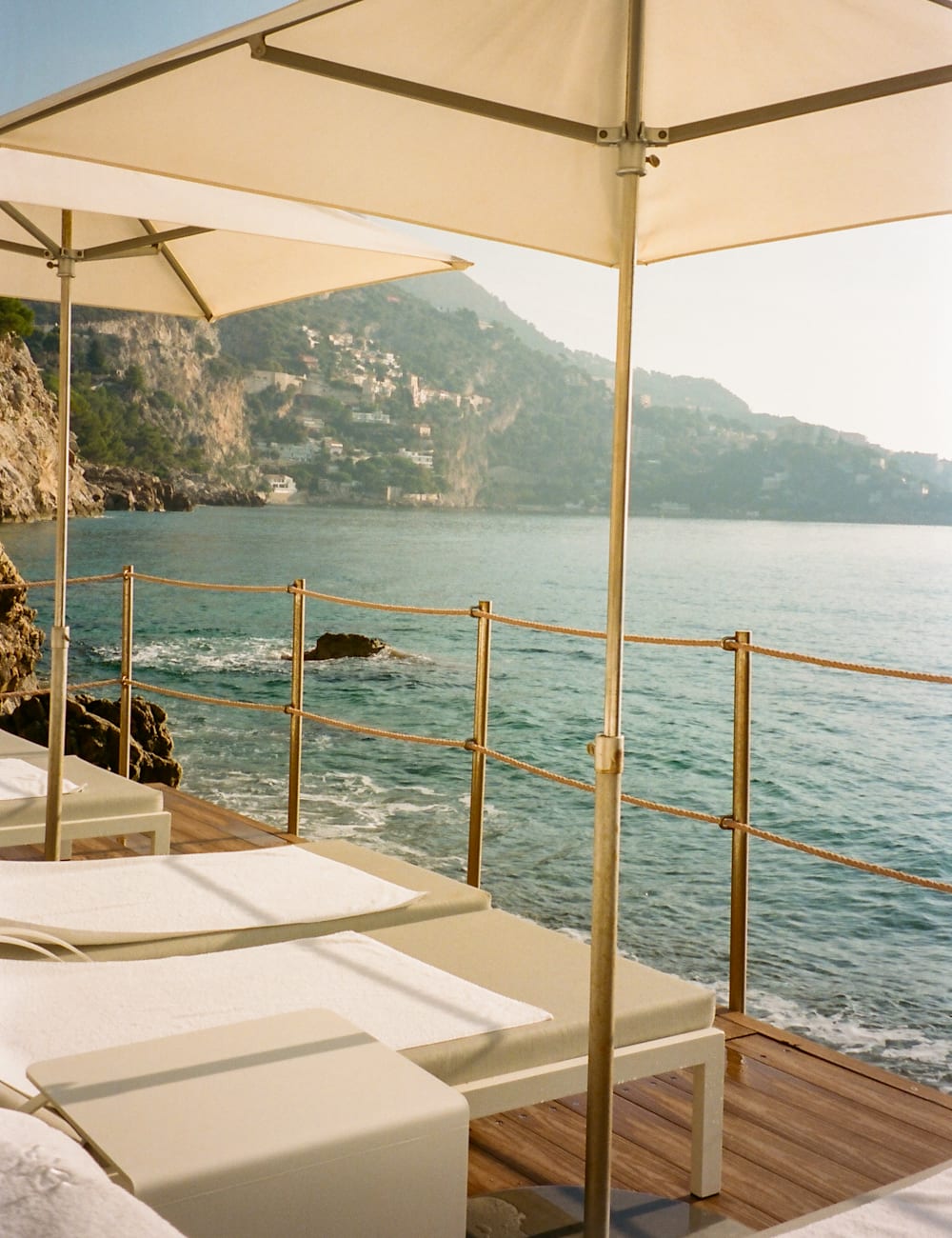 It's just a half-hour drive until we reach the winding road we are looking for, where a very small sign indicates that the legendary hotel is nearby. Faintly, in the night, we can see Cap Estel, built as a summer home in 1898, converted into a hotel in 1950, and lavishly renovated between 2001 and 2004.
Once we're through the gates, we swing along another kilometre of bends, amid beautiful Mediterranean gardens. The modernist-style stone and stucco hotel looks like a private residence, perhaps the second home of a big Hollywood producer; it presides over its own mature balustraded gardens, with glossy fig, pine and palm trees, which stop where the sea starts. We park our now-suitable car in front of the palatial entrance and step into the vast lobby.
It's not long before we're shown to our room where, once the door shuts, we pull on our detective gloves, adopt low, discreet voices, and inspect every corner, every drawer, every bar of premium soap.
We admire the luxurious proportions, and are especially taken with a dressing room big enough to host Mrs Smith's entire summer wardrobe; it even has room to spare for a few sarongs for me.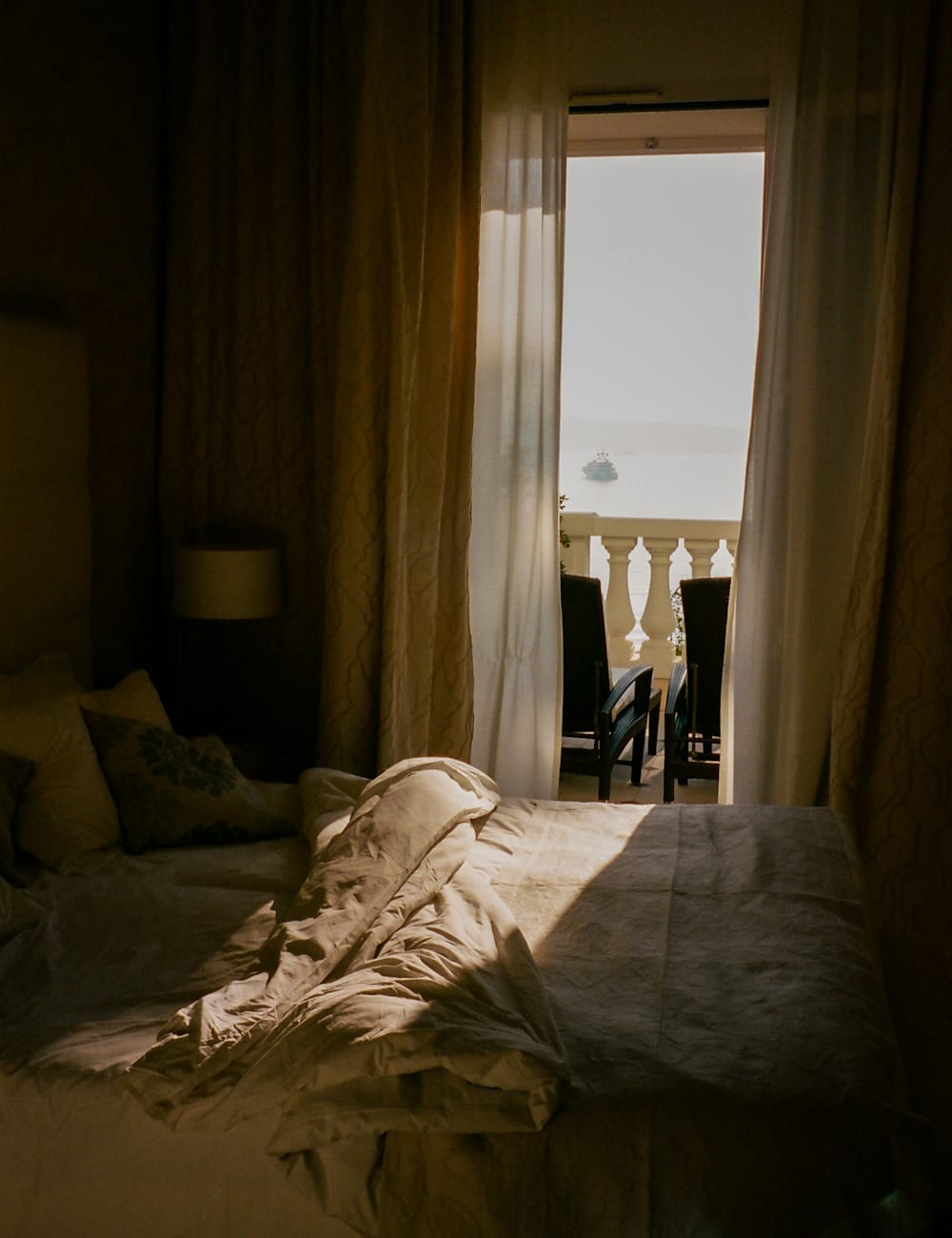 The bathroom has underfloor heating, a shower that packs a punch, and ample cupboard and drawer space – not always a given in luxury hotels.
The modern-classic decor is soothing and reassuringly expensive-looking, with nothing to jar the senses, though we wouldn't have minded a design quirk or two; 'understated chic' can fly rather close to unadventurous beige.
We continue our special-agent duties, entering deep cover, as we do the things couples usually do in hotel rooms. I undertake to judge the comfort of the bed, the smoothness of the Frette sheets and the positioning of the giant flatscreen TV, while Mrs Smith tests the plumbing by running a fuming hot bath.
She asks me to join her, to verify the size of the tub. I usually steer clear of such experiences but, as a committed gatherer of intelligence, I get in. I can report that it is indeed comfortable, deep and wide enough for two adults.
Hey, it's 9pm! We're expected downstairs at the restaurant. We leap into our clothes and into the lift, which takes us to garden level and La Table du Cap Estel.
Perhaps because I own a few restaurants myself, I'm hard to please. And perhaps because I know what it's like to be savaged by critics, I don't want to be too rough. The Mediterranean cuisine is light and refined, though hardly at the vanguard of contemporary cooking. We're duly impressed by the locally sourced vegetables, which are freshly plucked from Cap Estel's own gardens.
After an extravagant, breakfast-missing lie-in, we open our shutters the next morning to a magnificent view of palm trees and cliffs. Strolling, sleepy-eyed, onto the roomy terrace, we see the sea and its divine bays, and the salt air reminds us we have appetites.
We head to the bar for a coffee and a club sandwich, gaze directed towards the floor-to-ceiling bay windows of the Empire-style salon. While Mrs Smith returns to the scene of the lie-in for yet more horizontality, I take a little wander into the gorgeous garden, where an infinity pool leads to the private beach and a promenade with an exquisite view.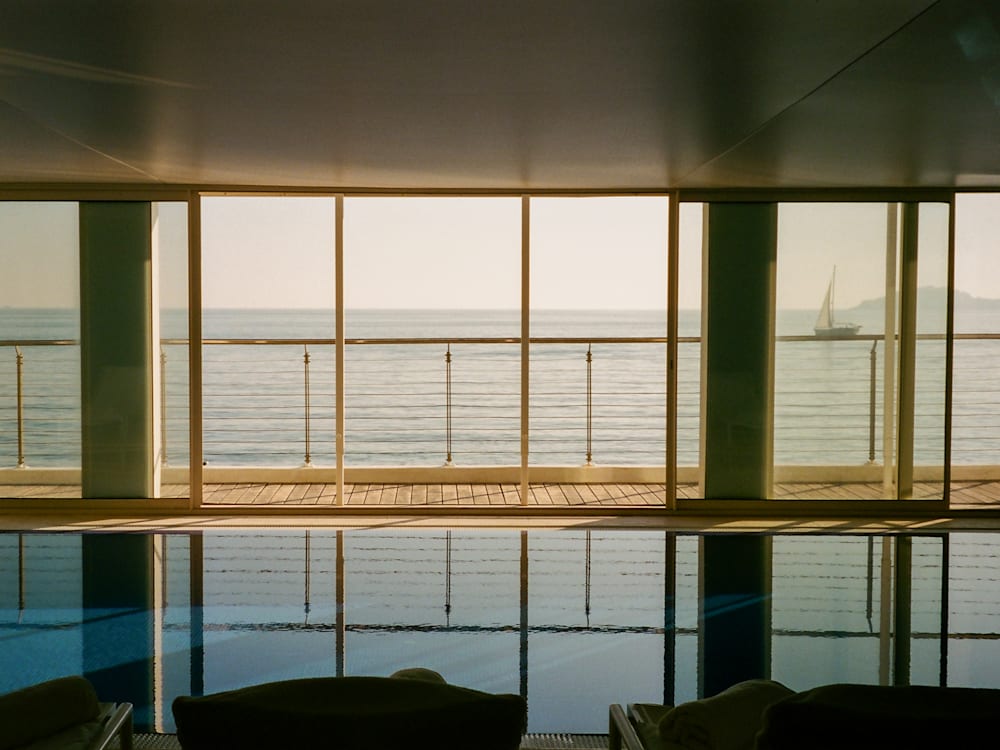 Later on, I find the state-of-the-art spa and submit to an expert massage. The sound of the waves and the wind against the cliff give me the impression I'm drifting on a boat, far away from land. It's very relaxing, and I'm lost to the world.
Strolling back through the dusk, I cross the garden again, admiring the beautifully restored building. It's time to take Mrs Smith into Nice for home-style dinner at La Petite Maison. Then we drive back along the coast for a little nightlife at Le Bar Américain in the Hôtel de Paris in Monaco. (It is only possible to do this with ease out of season – when it's thronged, the traffic's a dampener on such gallivanting.)
The Hôtel de Paris is a grand old place on the same square as the legendary Casino de Monte-Carlo. As we walk into the bar, a dapper bartender seats us at a small table. To the right, the singer and her band; in front, through a door into the main lobby, the end of a party taking place in the extraordinary Galerie Empire. Glittering in long dresses and tuxedos, guests waltz into the bar, full of energy. It's perfect, like theatre – over a 1962 armagnac.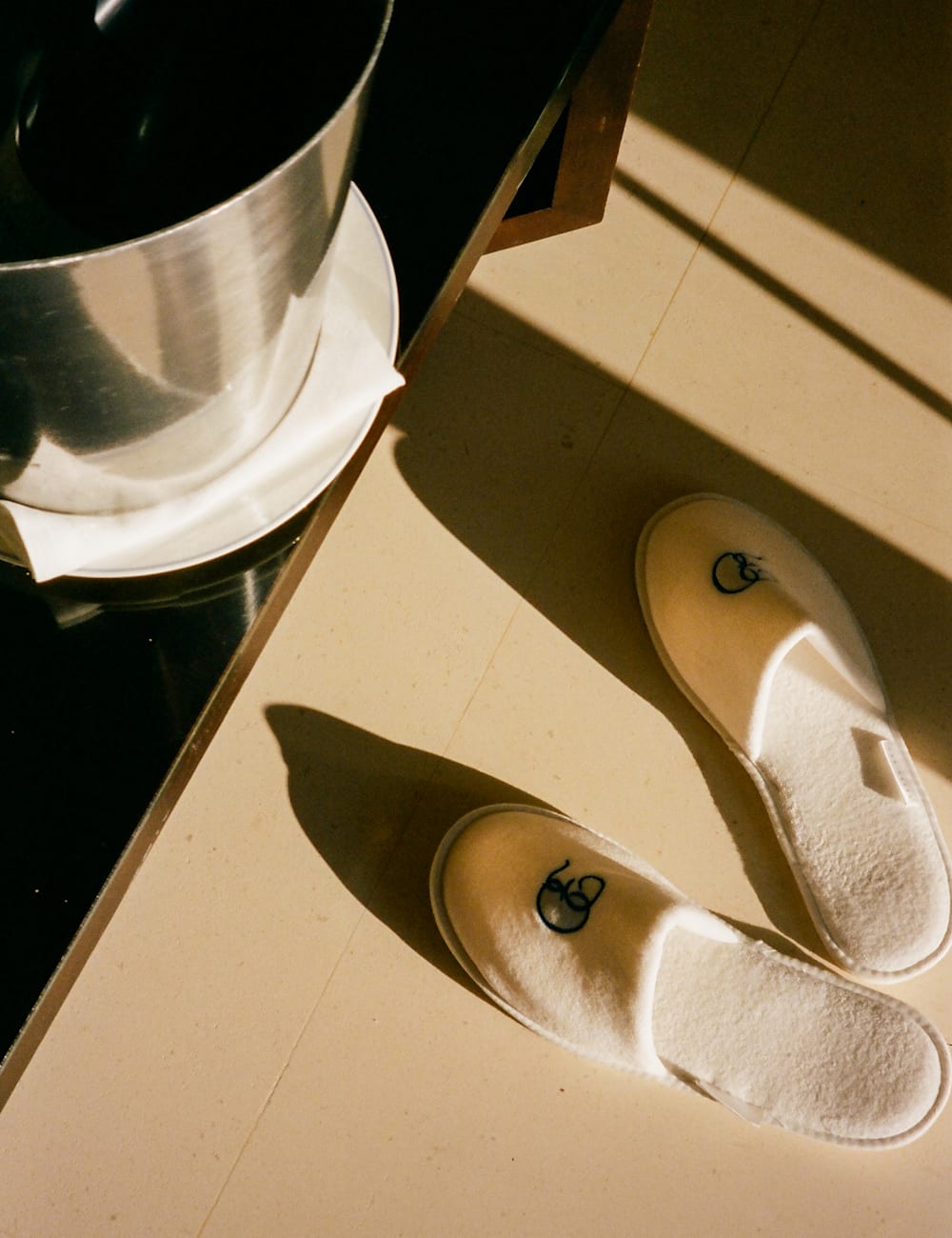 We return to Cap Estel feeling we've had a true Riviera night. On the drive back, we gossip about Greta Garbo, Gina Lollobrigida, David Niven and Rudolf Nureyev, in whose glamorous footsteps we are following by making Cap Estel our hideaway for a few days off-duty and undisturbed.
Our mission as spies for Mr & Mrs Smith accomplished, we spend the rest of our stay investigating nothing more than the possibility of getting up in time for a croissant.
Find out more about Cap Estel or explore our complete collection of  Côte d'Azur hotels
---
Mourad caught the travel bug early on, leaving his native Algeria at 16 for Paris, where he eventually launched his first restaurant, Au Bascou. Next came Le 404, Derrière, Andy Wahloo in Paris, Momo, Sketch and Mo Diner in London, Almaz by Momo in Dubai and Momo at the Souks in Beirut. He still has the travel bug.
This review was first published way back in 2009 so it's certain some hotel details will have changed. All photography shot in 2023 by Hannah Dace