Drum roll and wildly-excitable clapping please: tomorrow marks the spring equinox. Tomorrow, night and day are said to be equal in length. Tomorrow, the Northern hemisphere will begin to see warmer days and earlier dawns – and my football-manager duvet coat might, actually, be able to retire for the year. The spring equinox is also linked, happily, to abundance (I'll put in an order for good wine and good food in troves, please) – but we're thinking this lends itself to travel, too.
Sure, travellers have long flocked to the buttermilk towns of the Cotswolds, but we'd argue that the fabled villages, Georgian hues and low-beamed pubs have never been a more fitting destination to spend our new-and-improved daylight time.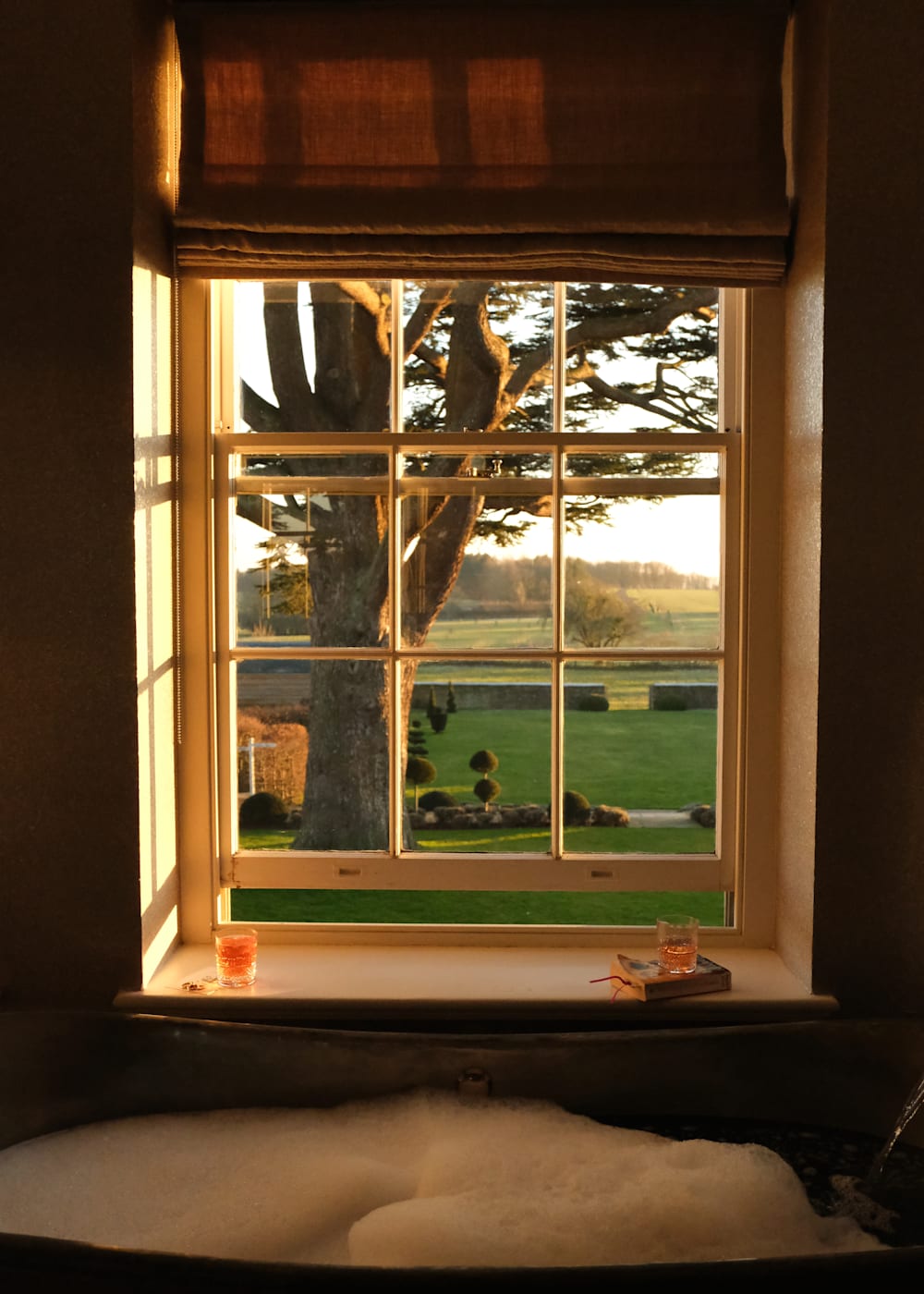 It sounds a little like this: birds chirping in the morning; fires crackling in the afternoon; and negroni glasses clinking come evening. And Thyme is just the place – a beloved manse on a working farm in pretty Southrop. I'm down for the night, and can already feel London's grit expelling from my pores.
On arrival, it was the Baa Bar (yes, really, I know) that won me over. I've always been bookish, and so there really isn't much that appeals more than plump sofas, softly lamp-lit corners, a damn good coffee and my book.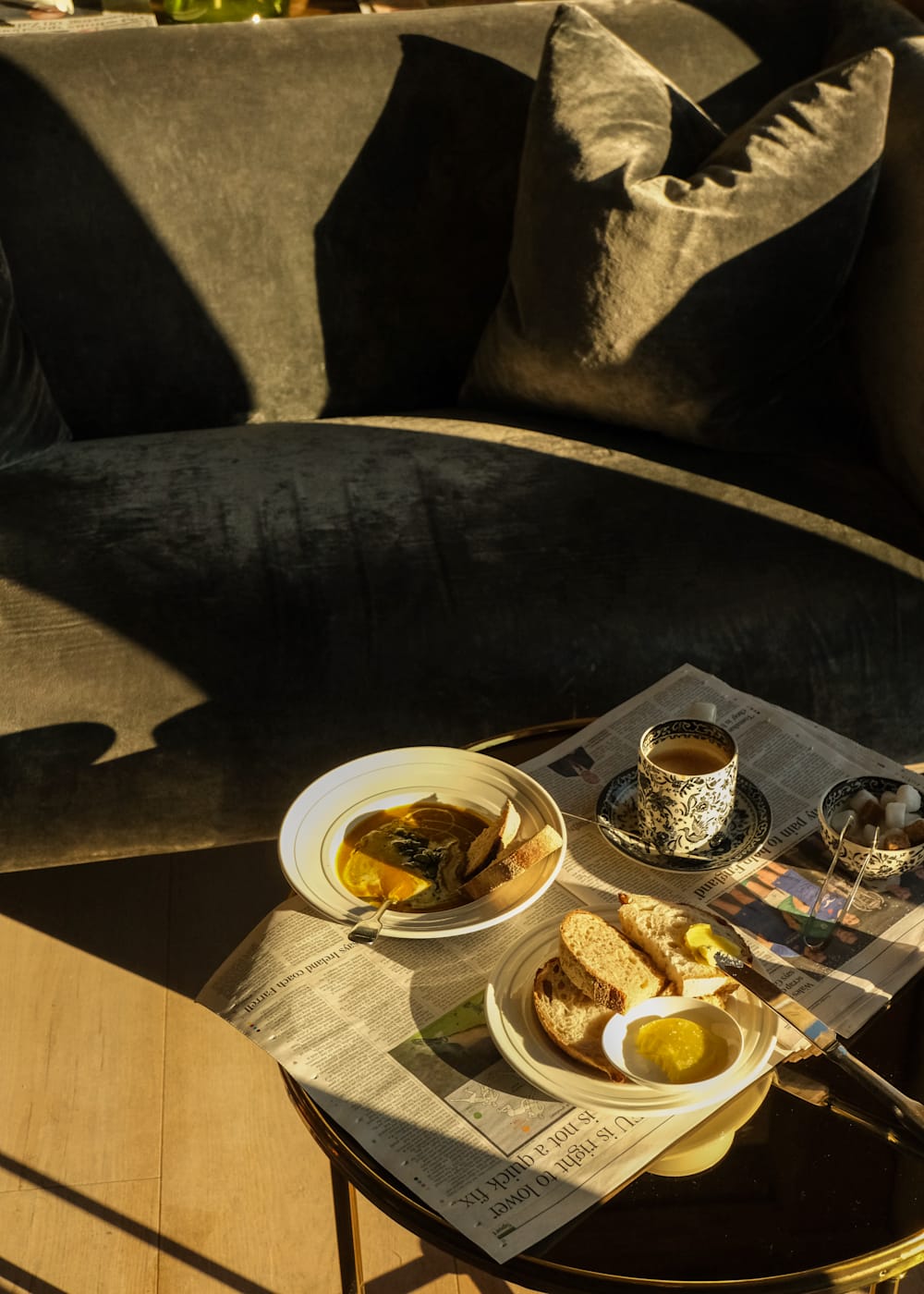 There's also the Ox Barn for dinner – with a menu heavily slanted towards the crops in the vegetable gardens – but the bar was my pick for a late lunch of a cheese-stuffed toastie, warming pumpkin soup and chunky slices of homemade bread and salted butter.
I'm on a sunset walk through the 150-acre estate, and the sky seems to have styled itself on a 1970's disco outfit. I've already stepped in sheep shit. But I'm still smiling, because look at all this nature (also, because my trusty DMs can withstand such an error).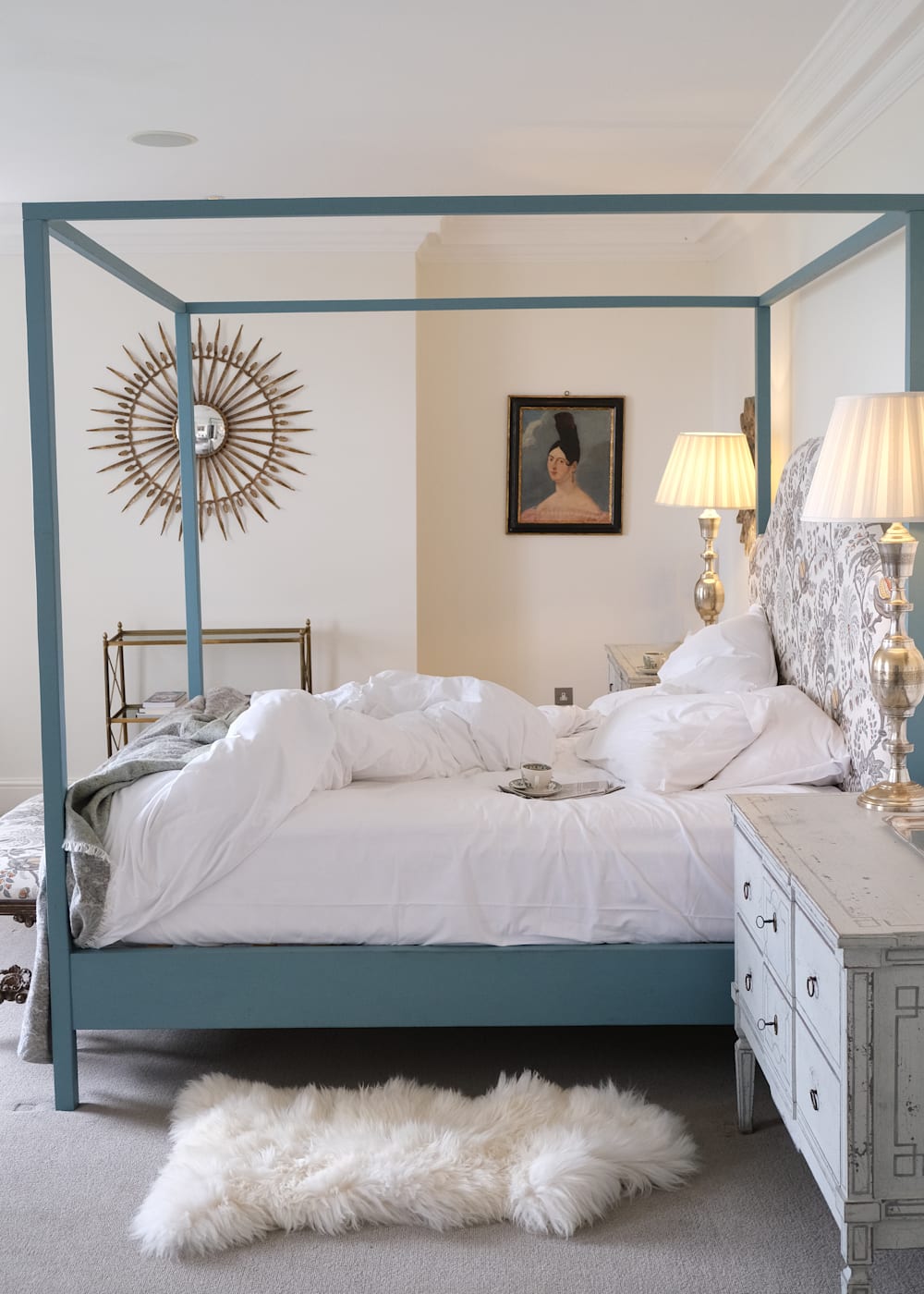 I'd settled into my room shortly before – the compellingly romantic English Rose (funnily enough, this is a descriptor I've grown used to hearing on account of my near-translucent skin and unnatural ability to blush).
The room rivals the square footage of my four-person-full London flat, and is decked out in warming pinks, gorgeous antiques, and an impressive chandelier – it's as if someone plucked the suite straight from the pages of a countryside edition of Architectural Digest.
Sure, there's glorious rooms, food and grounds, but it's the spa's new Botanical Bothy that's wickedly appealing after a full-throttle start to the year. The bothy is a sleek spa-within-a-spa, with a hammam-style wet room complete with water features and ergonomic treatment benches, leading to a private garden, veranda, fireplace and two roll-top bath tubs.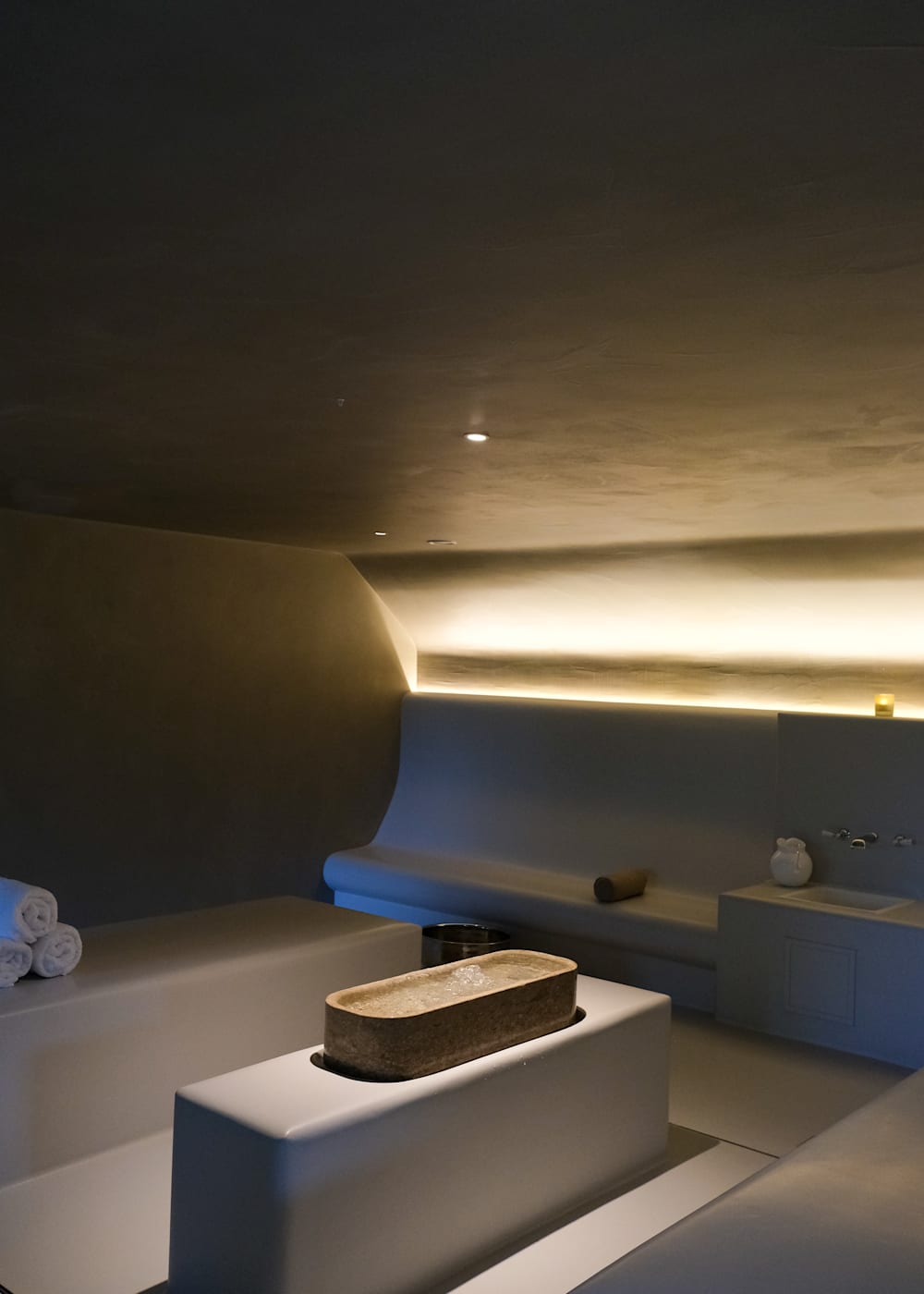 The typical treatment here involves [inhales sharply] guided breathwork and massage and lymphatic body brushing and hair washing and scalp treatment and a herbal bath (it's hardly surprising that this all takes up to two blissfully phone-free hours).
The process aids relaxation, infuses the body with energy and reduces tension, all using the Bertioli products that are grown and made on site. The core ingredients – river mint and thyme (naturally) – have antiviral, anti-inflammatory and soothing qualities. They smell damn good, too.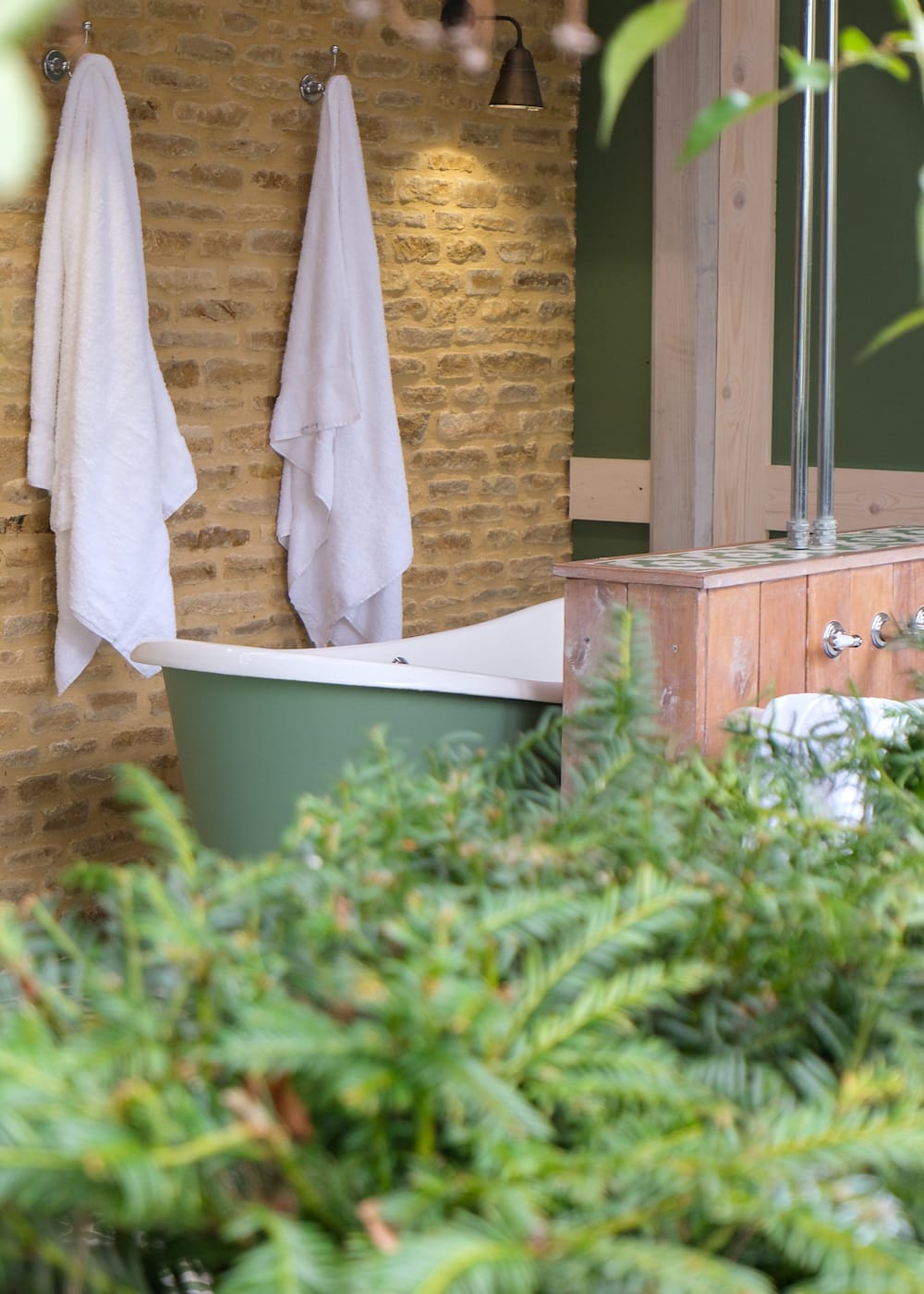 Post treatment, I emerge with an exuberant sigh, as if the bothy has hatched a new human entirely. Just like blooms in spring, I am born again. I am anew. I am also dramatic, sure.
There's little not to love about the chance to pause and take a breath, away from everyday life. Thyme affords that chance. And though it's been a pastoral blur of dusty pinks and open fireplaces, I've certainly left with a spring in my step.
Spring into action and explore our full collection of Cotswolds hotels
All photography by the author