We may not have the weather on our side, but when it comes to countryside getaways, the UK can square up with the best of them, whether it's lording it up in a grand country pile or getting mucky down on the farm. Here's our pick of the best country house hotels for a restorative rural retreat…
HECKFIELD PLACE
Hampshire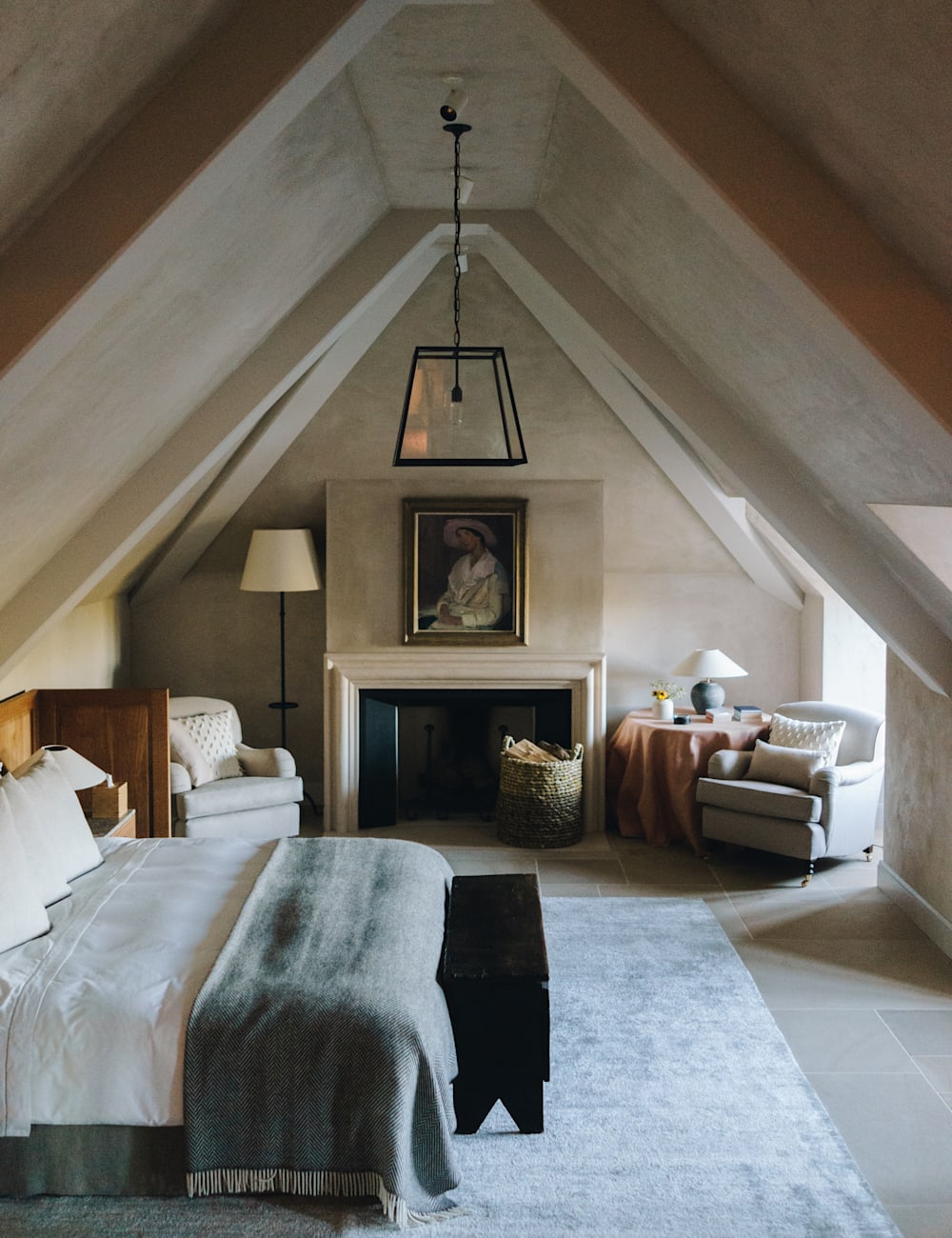 At almost a dozen years in the making, the deep-pocketed owners behind the rebirth of Heckfield Place were clearly keen to ensure everything was just so. And it was certainly time – and a phone-number-length budget – well invested.
The top-to-toe makeover of this splendid Georgian mansion has seamlessly blended airy contemporary design into its centuries-old bones. The Grade II-listed interiors, from original panelling to sweeping staircases have all been painstakingly preserved, but with a soul-lifting warmth and lightness of touch throughout.
This rezhuzhed country pile displays a nothing-less-than-total commitment to sustainability, too. This is most evident in the dining, with an onsite biodynamic farm supplying much of the kitchen's produce. Anything not grown here is sourced practically within strolling distance.
With Skye Gyngell at the helm, their Marle restaurant has even proved itself worthy of a Michelin green star. Surrounded by 400 acres of Hampshire countryside, there's an abundance of greenery outside too, from heady lavender-scented gardens to ancient woodlands thick enough to get lost in.
CLIVEDEN
Berkshire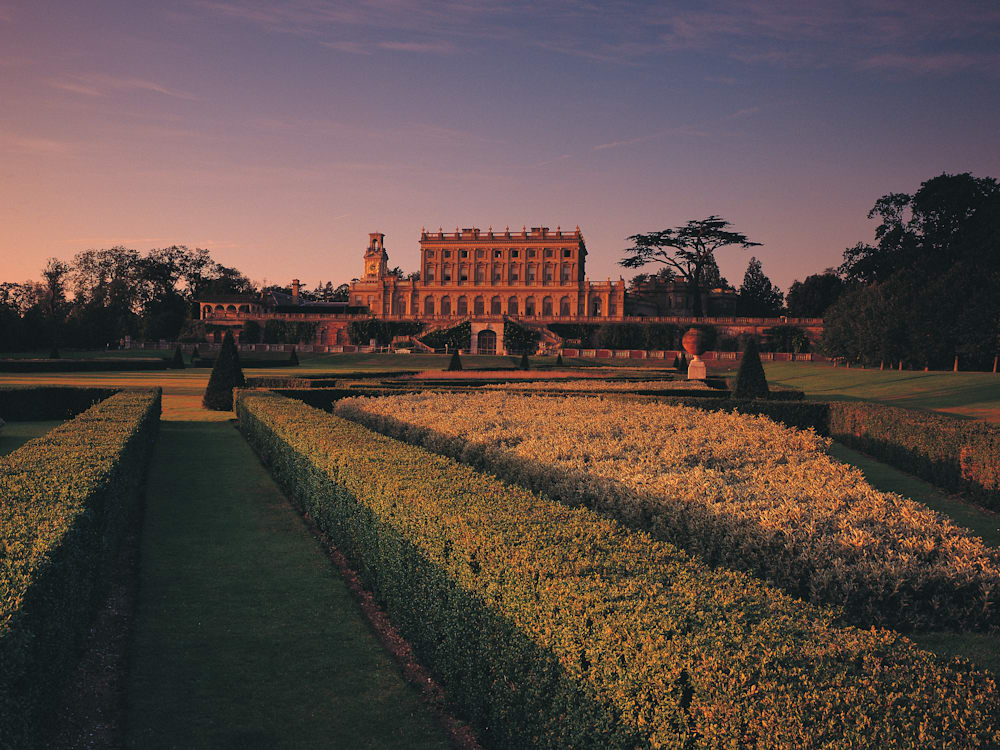 No stay can hold a candle to Cliveden House in Berkshire when it comes to historical grandeur. This literally fit-for-royalty property oozes stately glamour from every neoclassical pore, from its sweepingly cinematic facade to its immaculately timeless interiors to the manicured majesty of its gardens. Peppered with priceless tapestries, suits of armour and antique portraits, there's no escaping the property's profound sense of history. But don't think its status as a National Trust treasure stifles its sense of decadence.
Famous for being where the seeds of the Profumo Affair were first sown, the outdoor swimming pool has since been joined by a pair of hot tubs and is a fabulous spot for summer poolside tipples.
Dining, too, is suitably indulgent, with chandelier-lit seven-course tasting menus in its dining room and a hearty marriage of English and American cooking in the Astor Grill. And to really indulge your aristocratic fantasies – and this is the place for it – suites are lavished with all the requisite tasselled drapery, velveted upholstery and opulent antiques.
LIME WOOD
New Forest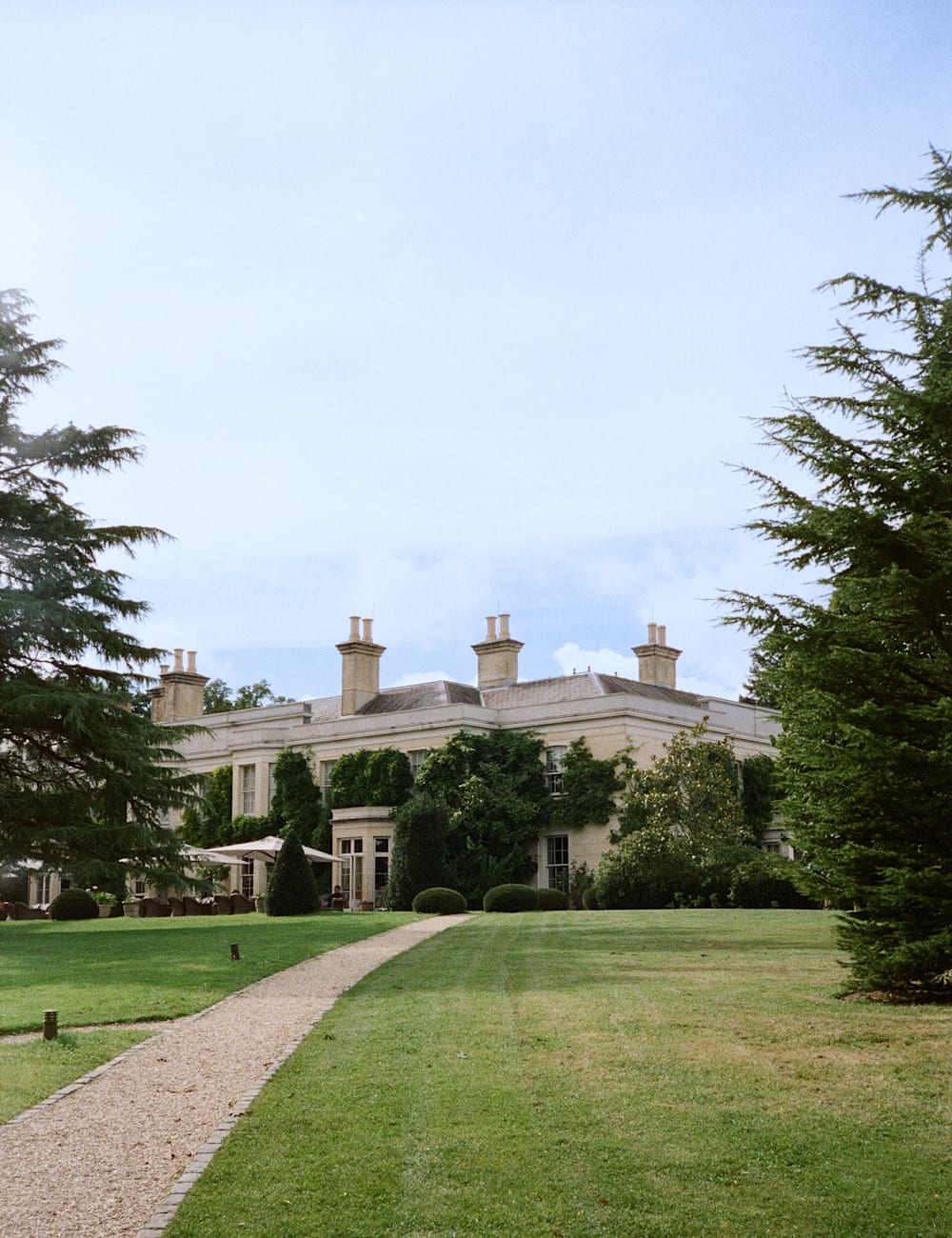 A driveway winds lazily through sprawling country estate, wild pastures on one side and leafy New Forest woodland on the other, before looping around the swathe of manicured lawn and sculpted shrubbery of Lime Wood. It's a rather lovely introduction to this 19th-century country house, with its wisteria-clad cream-coloured facade and understated Georgian architecture.
Once home to a 13th-century hunting lodge, the handsome property's last major overhaul was in 2008 and they've kept things fresh and very much free of stuffiness ever since.
There's a lot packed into its modest-for-a-manor proportions, too. Spread across three floors, its supremely serene Herb House spa alone is the reason why many visit. A 16-metre heated indoor swimming pool bordered by garden-view glass panelling is a particular treat, especially when it opens over balmier months.
Plus, if you're here for a health kick, guilt-free dining is on hand at their Raw & Cured restaurant. For heartier fare, their main restaurant is a glorious marriage of Italian cooking and impeccably sourced British ingredients.
THYME
The Cotswolds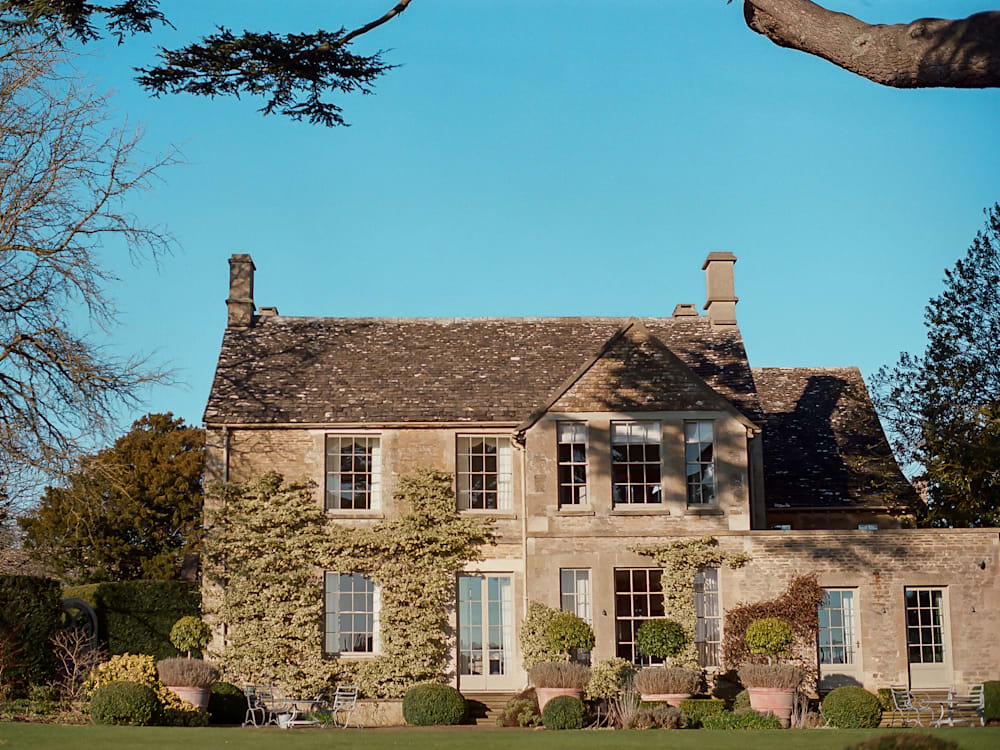 Not a country house hotel per se, Thyme is rather a collection of 17th-century buildings – cottages, barns and other cosy rustic snugs – that form a cluster in the particularly charming Cotswolds village of Southrop.
The hamlet-like hotel evolved from a cookery school and this, together with an on-site farm and bounteous kitchen garden, puts food at the heart of things here. The 19th-century Ox Barn is its gastronomic centre, with a short ever-changing menu based on what is harvest-ready.
Part of their multi-award-winning Meadow Spa, the Botanical Bothy, is a fabulously flowing space with warmed benches and an outside space with a roaring fireplace and baths for herbal soaking. A swimming pool is filled with spring water and heated over the cooler months. All sound rather idyllic? Well, that's because it is.
CHEWTON GLEN
New Forest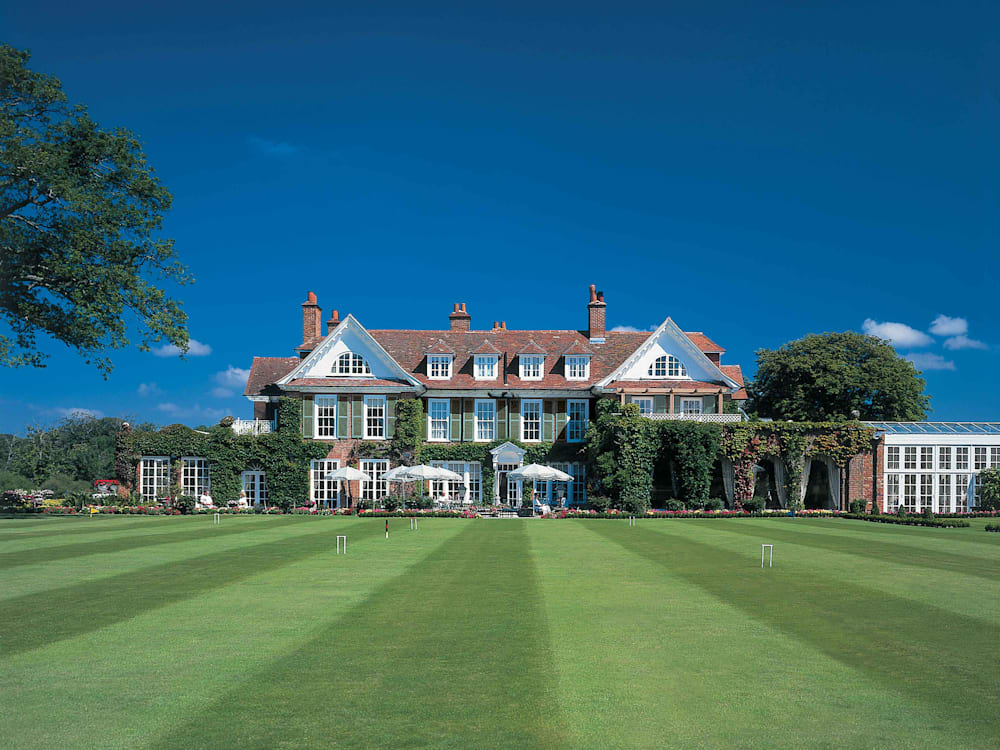 What does it take to be voted 'Best Hotel in the British Isles'? It could have been Chewton Glen's light-flooded spa boasting Europe's biggest hydrotherapy circuit, a huge indoor swimming pool and all manner of scrubs, wraps and pamperings.
They're no slouch in the dining department either, with the fabulous five-room Dining Room serving top-notch seasonal fare or the more casual open-plan Kitchen, whipping up wood-fired pizzas and superfood salads. There's even an onsite cooking school presided over by TV's James Martin.
But it's what's on the outside that matters too. The retreat is set among some 130 acres of rolling New Forest countryside with a dizzying array of activities to while away your stay from croquet to clay pigeon shooting, art classes to archery. An unspoilt stretch of Hampshire coast is also an easy stroll away.
But what do we love most about Chewton Glen? It has to be the treehouse suites, set on stilts in the wooded canopy on the edge of the New Forest.
THE PIG
Hampshire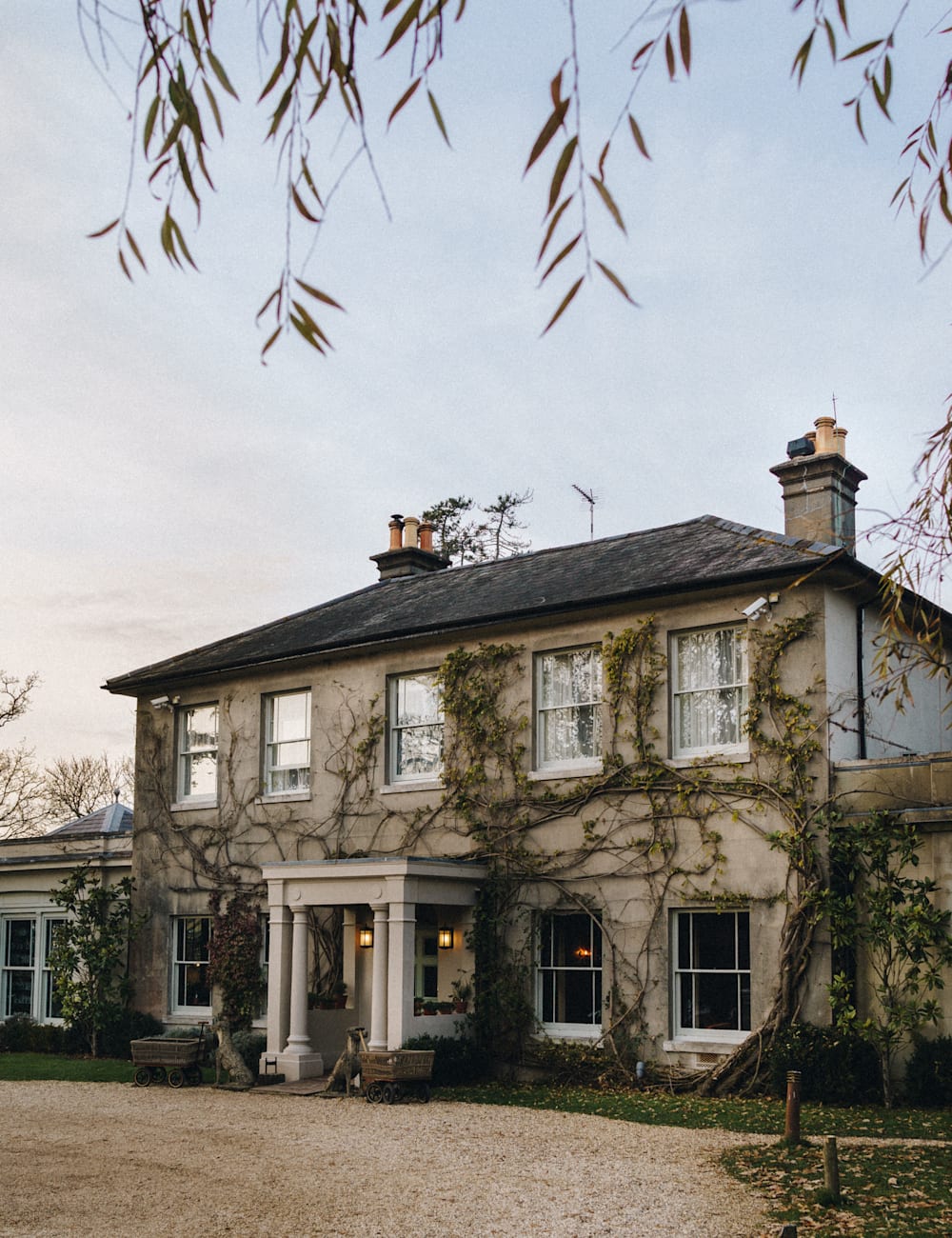 Since first opening in 2011, the Pig has gone on to spawn a litter of similar piggies around southern England. Firmly imprinted in their DNA is a plot-to-plate dining ethos, and nowhere more so than the Hampshire original.
The kitchen relies on a steady stream of seasonal produce from its walled garden to populate a constantly evolving menu and there's a 25-mile travel limit on anything else. A Victorian greenhouse has been recreated to provide a lovely light-filled dining space, scattered with their signature – and now much-imitated – mismatched furniture.
From super-snug rooms in the main house to secluded wood huts hidden among the grounds, there is certainly no shortage of pigsties to choose from. Of course, any room with a freestanding roll-top bathtub gets our vote, and there are a few.
For extra pampering, head through the walled gardens and over the lake to the Potting Shed for a pick of trotter-to-tail treatments.
NEWHALL MAINS
Black Isle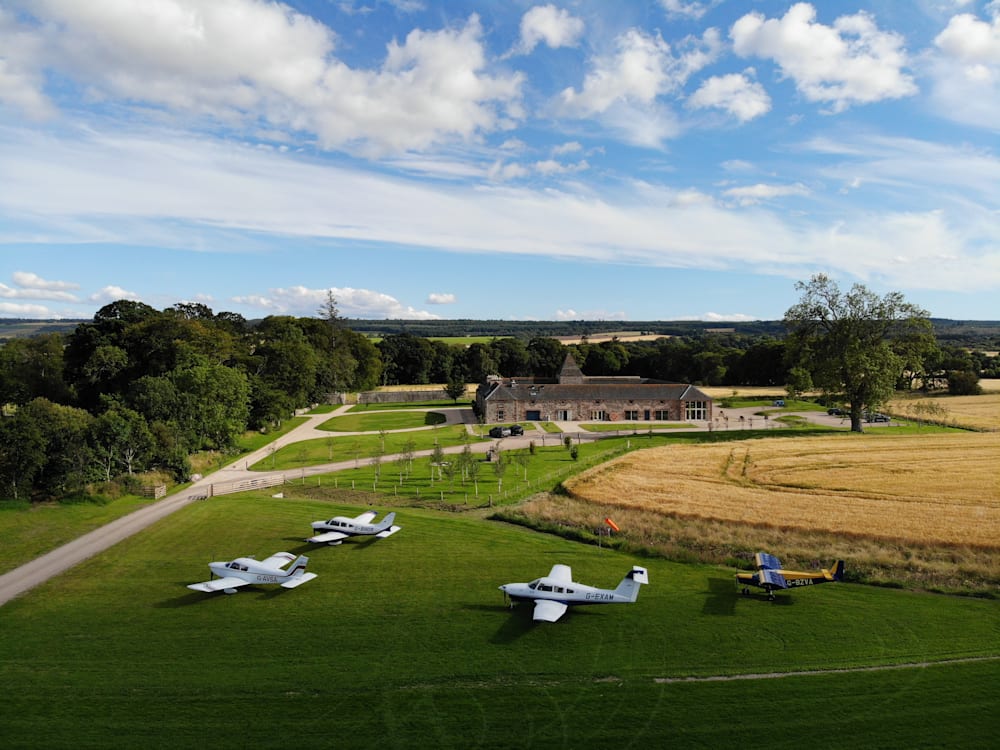 Some of the fancier hotels make provision for the arrival of VIP guests by air with a helicopter pad, though very few can claim their own runway. Converted from prime barley fields, Newhall Mains' grass airstrip puts it in that exclusive club. But it's only a relatively small swathe of the 900-acre estate surrounding this county-house hotel, set in Scotland's sleepy and scenic Black Isle.
Born from the rejuvenation of derelict 18th-century farm buildings, the hotel's eye-pleasing stone quadrangle is made up of five cosy cottages and four spacious suites. Toe-warming rugs are spun using wool from the farm's own Jacob sheep, which you'll often see grazing in adjacent fields. Farmhouse dining draws on regional treats such as Hebridean dived scallops and locally reared beef.
A Japanese-inspired whisky bar tempts you with a long list of spirits from all corners of the world. Though maybe don't overindulge if you're planning an airborne tour from the cockpit of the hotel's single prop the next morning.
LUCKNAM PARK HOTEL
Wiltshire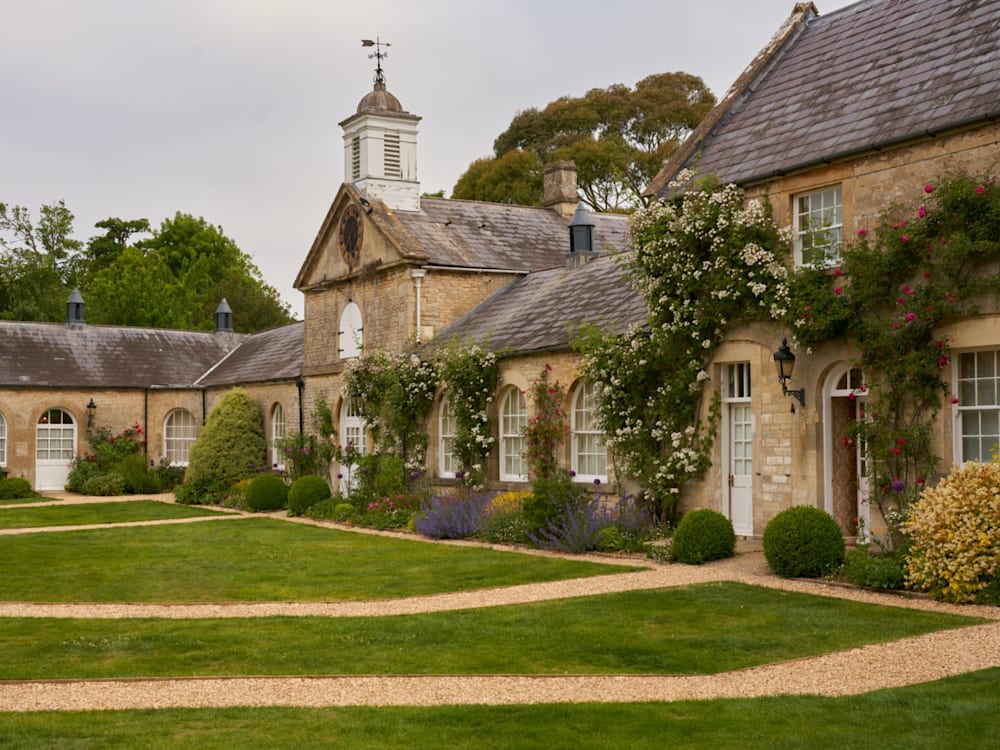 Waiting at the end of a mile-long driveway lined with lime and beech trees, Lucknam Park Hotel somehow manages a balance between understated and stately. The ivy-clad Bath stone facade and the perfectly symmetrical Palladian architecture of this Georgian manor house seem to sit almost modestly among exquisitely crafted gardens.
Inside, too, the smattering of chandeliers, wood-panelled lounges and ubiquitous etchings point to an unassuming, unstuffy grandeur particularly conducive to easy unwinding.
What really sets this country pile apart is its equestrian offering, with stables home to around 30 horses. The estate's 500 acres of land are ideal for an afternoon trot while more experienced riders have the swoony expanse of the surrounding Wiltshire countryside to explore on horseback. And when you return, you can soak tired haunches in the luxe spa before nosebag in the form of Michelin-starred dining.
FOREST SIDE
Lake District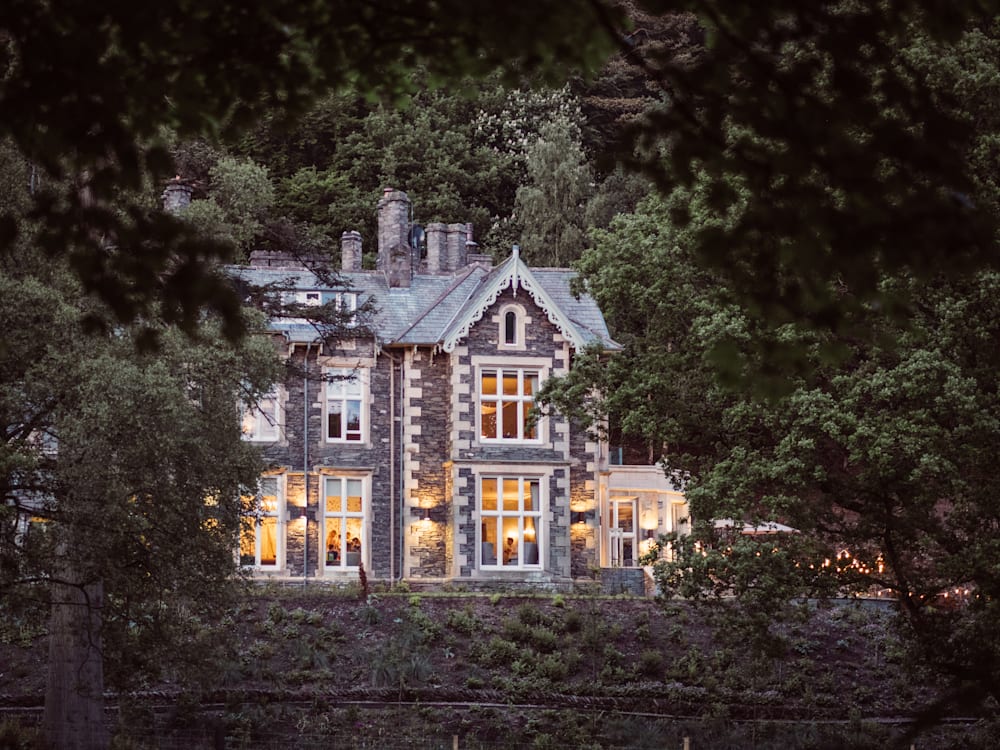 Castellated parapets, slender chimneys and local-quarried slate all combine with wonderfully Gothic aplomb at 19th-century country mansion Forest Side. While a to-the-bones overhaul preserved the home's atmospheric Victorian aspect from the outside, you step in to disarmingly airy, instantly-mood-lifting interiors.
Original fireplaces, oak flooring and Lincrusta wallpaper still offer regular reminders of its Victorian heritage, but softened with strokes of Farrow and Ball and carpets woven from Cumbrian wool.
Dining is rooted in the Cumbrian countryside, too, and what dining it is. Helmed by chef Paul Leonard, the hotel's restaurant is known as one of the finest in the Lake District. Over half of the fruit and veg is grown in their own garden with everything else sourced from nearby farms.
And after an eight-course tasting menu for dinner, you can retire looking forward to an equally belly-patting breakfast of foraged wild mushrooms, farm duck eggs and locally reared bacon. After all that, it'll be time for a calorie-crunching ramble around the stunning Lake District locale.
DOUBLE RED DUKE
Oxfordshire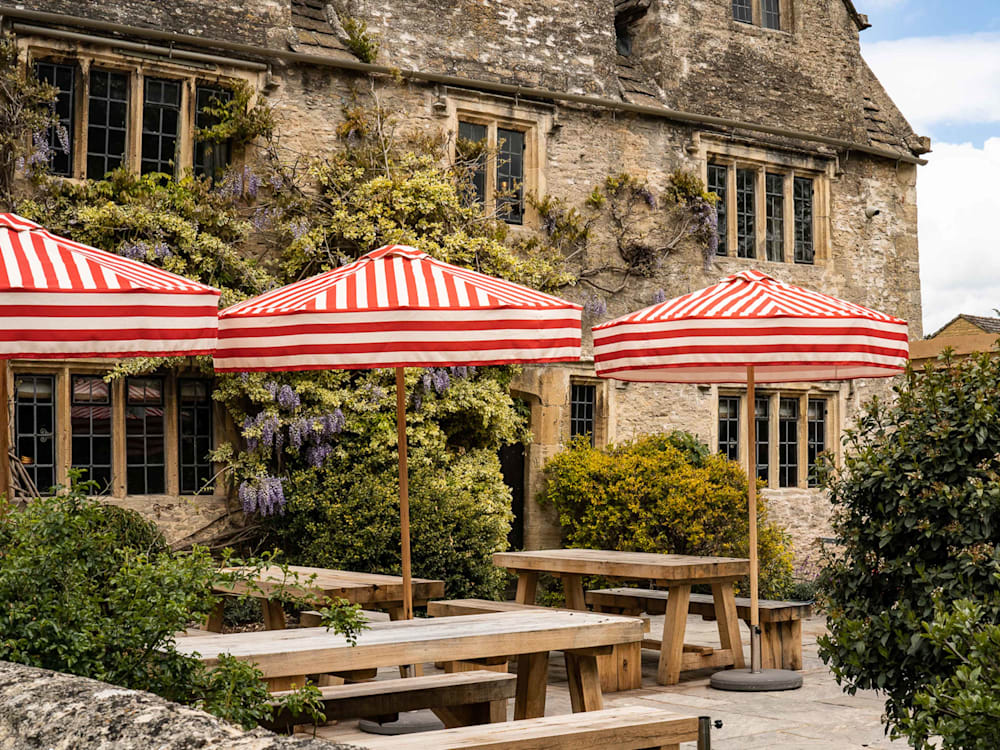 Once the home of a 17th-century wool merchant, Double Red Duke is a charming Cotswold stone residence that was later repurposed as the local inn. Boutique hoteliers Sam and Georgie Pearman have certainly stayed true to its previous incarnation, albeit revamped with armfuls of contemporary panache. A cosy warren of low-ceilinged spaces provides instant pub-snug factor, added to by warm wood panelling, crackling fireplaces and gnarly beams.
Modern-rustic guest rooms feature a roll-call of British brands like Fermoie printed fabrics and Rapture & Wright wallpaper, complemented by vintage finds and quirky details.
Dining here draws from British classics, too, with dishes such as devilled kidneys and sticky toffee pudding to go dewy-eyed over, not to mention seriously scoffable Sunday roasts. Wondering about the name? Double Red Duke is a character from Oxfordshire folklore. So now you know.
BOYS HALL
Kent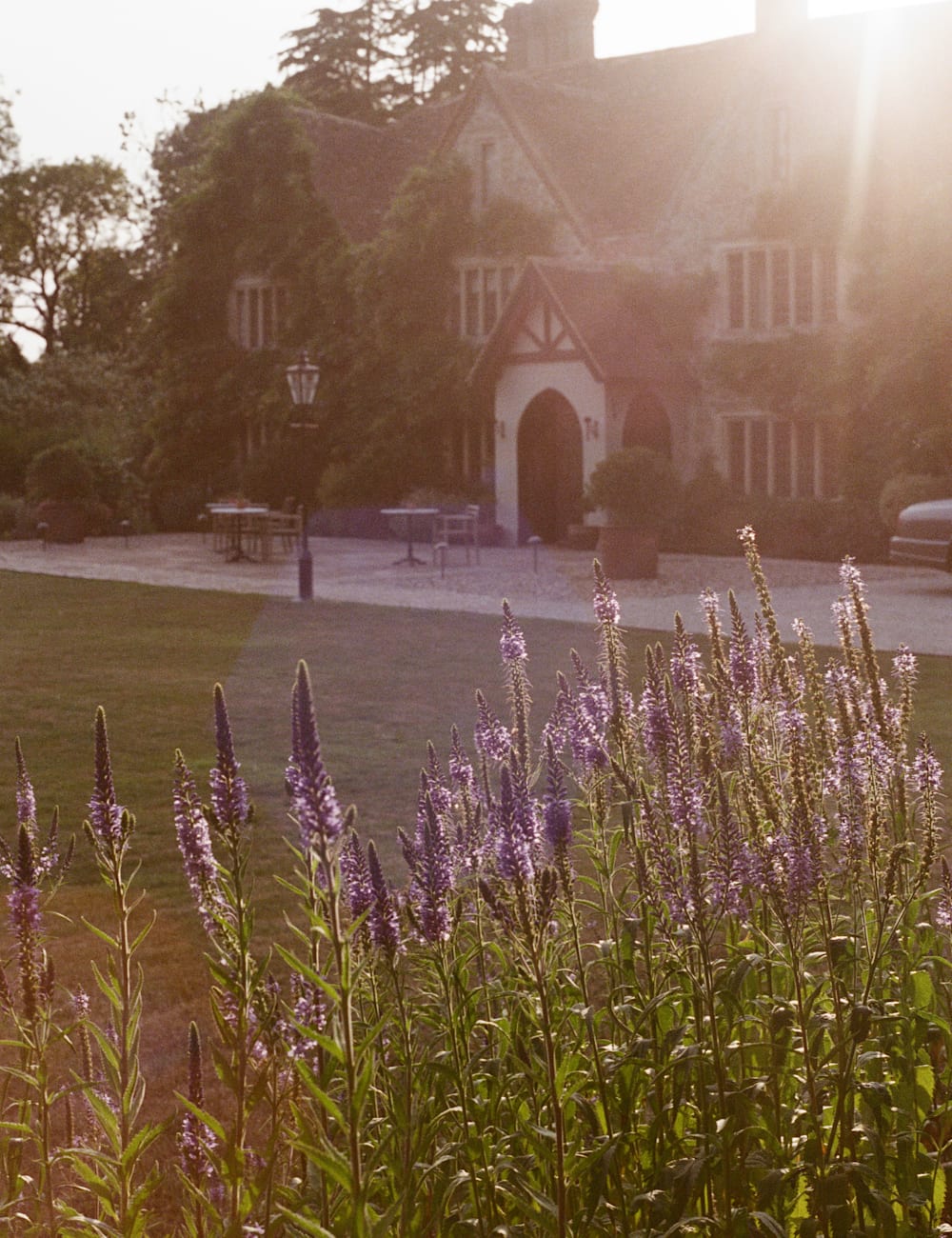 With its stone-and-brick gables, mullioned windows and a generous creep of wisteria, this historic manor house is as picture-perfect as any country house you'll find in Kent. Boys Hall's storied past includes subterranean smuggler's tunnels, its use as a stopover for a fleeing Charles I, and a less-hurried celebrity guest in Samuel Pepys.
A three-year overhaul stripped back old plasterboard and frayed carpets to reveal the 17th-century former residence's venerable oak-timbered ceilings, wood panelling and lovely wooden floors. A delicately understated but oh-so-tasteful modernisation have kept these at the fore.
A soaring oak-beam-and-glass dining room with giant fireplace sits in the hotel's centre and serves guests and non a seasonal menu brimming with produce from the Garden of England.
Food and drink can also be enjoyed in a wonderfully wild English garden, though more likely the English weather will have you rubbing shoulder with the locals with a cask ale or English wine in the hotel's cosy pub.
COOMBESHEAD FARM
Cornwall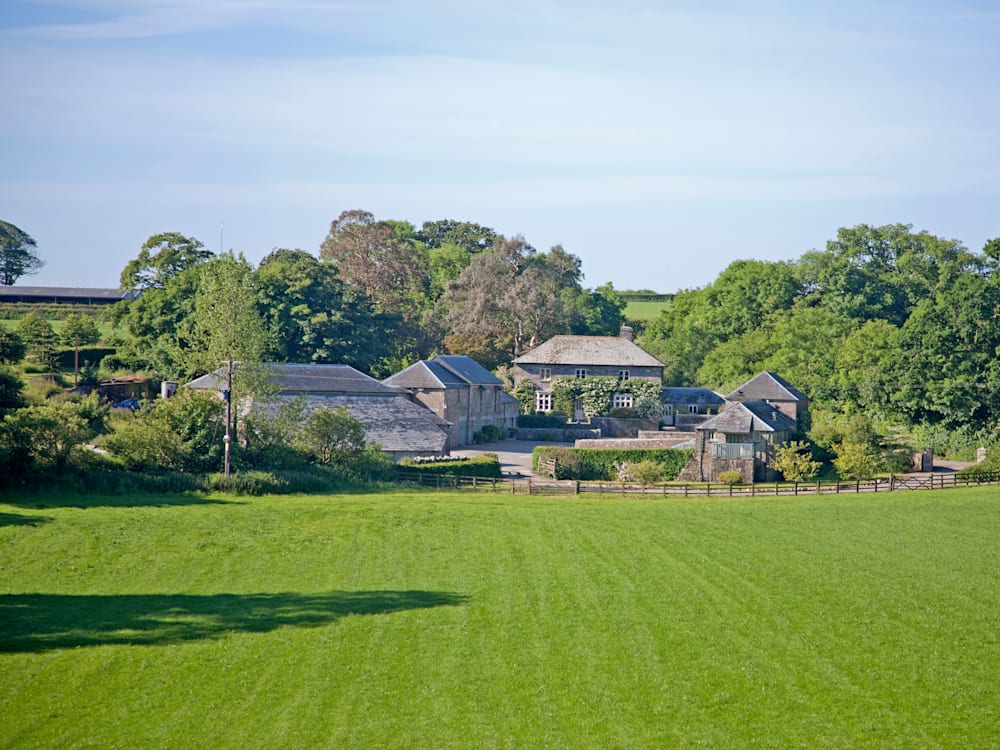 If you're looking for more of a modest farmstead stay over a stately home, then Coombeshead Farm could be the slice of rustic idyll you're after.
Set in 66 acres of meadows and woodland deep in the Cornish countryside, this former dairy farm is still alive with the sounds, sights and smells of authentic country living. Smells are however happily mostly confined to freshly baked sourdough from the onsite bakery and much-lauded cooking by co-owner and award-winning chef Tom Adams.
Adding to the guesthouse's make-yourself-at-home atmosphere, an honesty bar is stocked with homemade spirits, there are corners to be curled up into, and a reading room with books you'll actually want to explore. A working farm has reemerged, too, with pigs, sheep, chickens and even several bee colonies, all contributing in their own way to this rather blissful corner of Cornwall.
Looking for leafy lands beyond Britain? Check out the world's best rural retreats