Perhaps it's because her father ran a Portobello Road antiques shop that Poppy Sexton-Wainwright grew up with an eye for aesthetics. In 2014, with university friend Lauren Leask, Poppy launched Asceno with the aim of creating effortless and elegant night-to-day wear. Their pyjama sets, silk leisurewear, breezy beachwear and more, are all inspired by travel, and are stocked by the likes of MatchesFashion, Selfridges, and the Outnet. We took her to the pub for a cup of tea and to pose a few questions…
Quote to live by
'If it doesn't kill you, it makes you stronger'. My Dad always said this. It used to frustrate me, but now I appreciate it, and find comfort in remembering to rationalise situations. Most are not as bad as we initially think and this provides an instant reality check to any worries and difficult scenarios I find myself facing.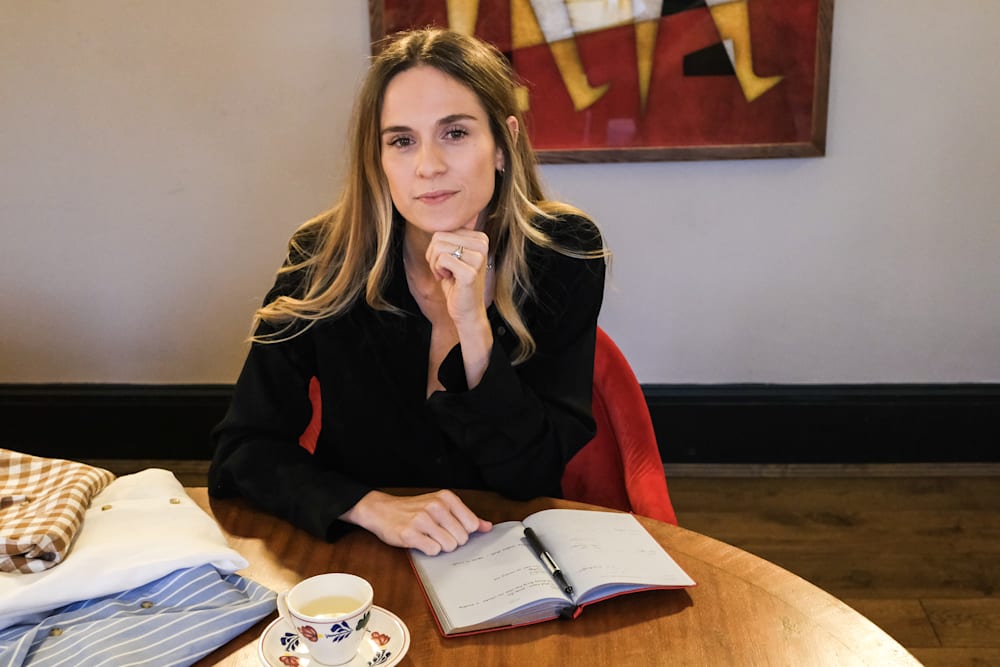 Favourite artist
I love Heath Wae's work. His pieces are meditative. He calls them 'portals' and a place to access calmness. Wae uses ancient pigments and the way the light reflects on them is captivating. I enjoy sitting and watching his painting – it is the closest I get to any form of mediation.
Accent/language that turns you on
A husky deep French one (how predictable).
Favourite bar
One where you can watch the sea, and feel the sand between your toes. That, or tiny hidden gems in warm cobbled streets in the evening. I have some fun memories of Jack's bar on Bequia straight off a boat with friends.
Favourite cocktail
A margarita on the rocks, no salt. Every time.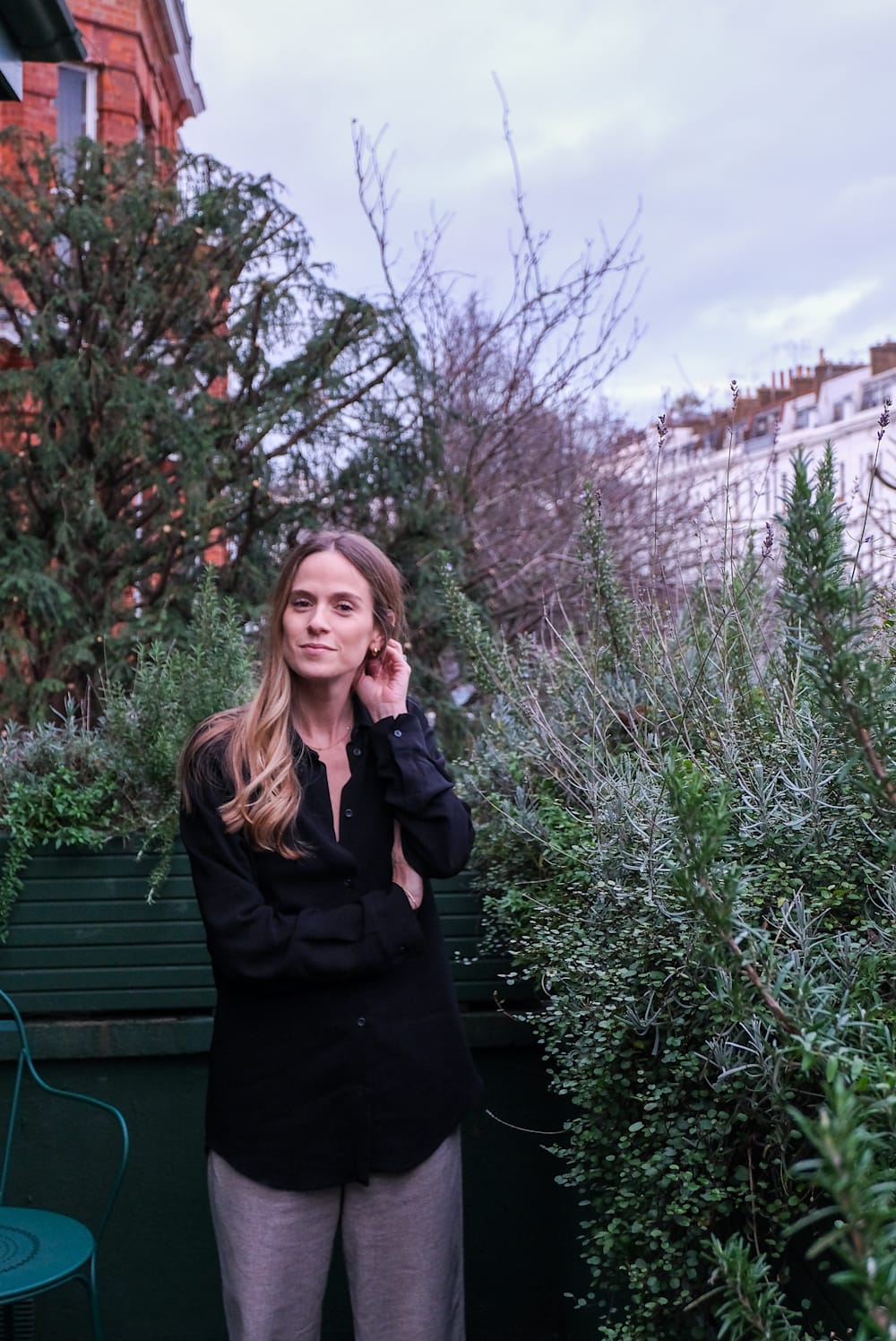 Comfort food
My weakness is a Pizza Express American Hot with extra spinach (hot green peppers please!)
Most memorable meal
The last meal on our honeymoon in Puglia. We were on our way to the airport to fly home and stumbled across the little fishing village of San Vito. We decided to have one last lunch and that final glass of wine and seafood linguine tasted even better knowing we should have been queuing at check in. We made the flight…but only just!
Worst holiday hangover
Ibiza with girlfriends eight years ago. I stayed in bed for the whole of the next day, and night. The hangover still haunts me.
Interiors you envy
All that Rose Uniacke does.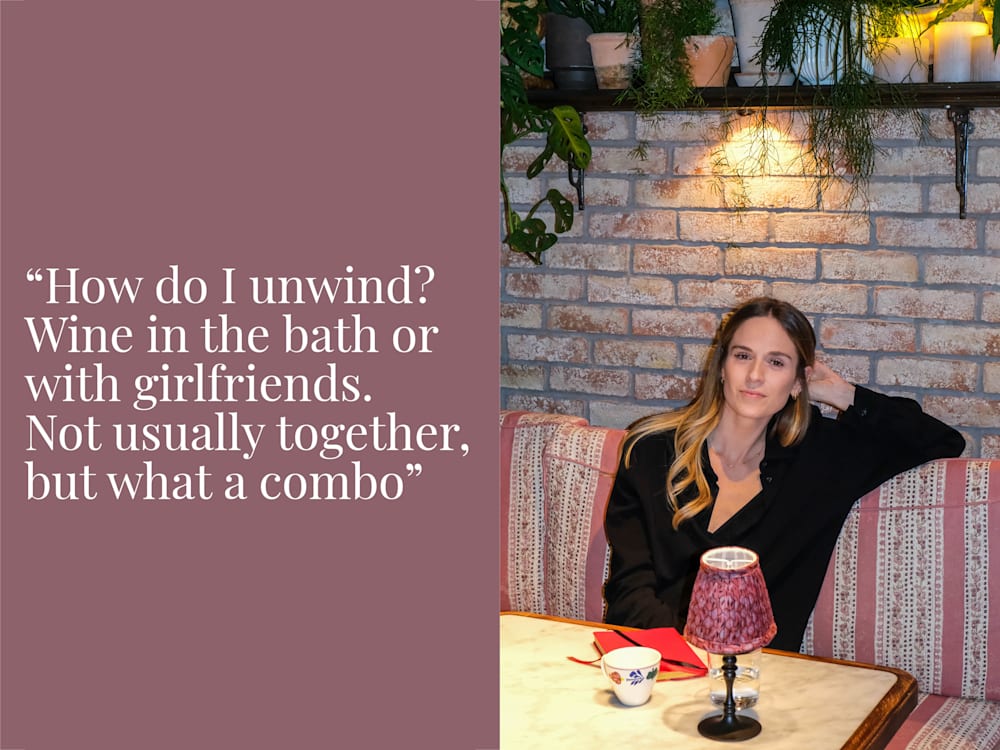 Homewares you hunt while travelling
Ceramics. I love holiday souvenirs and collecting different pieces as a way of remembering a trip.
Go-to spa treatment
The longest combination I can find on the menu. Having two children means time spent alone is a rarity so I maximise the opportunity when I can and always try to combine a facial and massage – for a minimum of 90 minutes.
How do you unwind
Wine in the bath or with girlfriends. Not usually together, but what a combo.
Your must-pack outfit
An Asceno linen dress and shirt for beach strolls, and a silk slip for easy evening dressing. And always silk PJs for wafting around.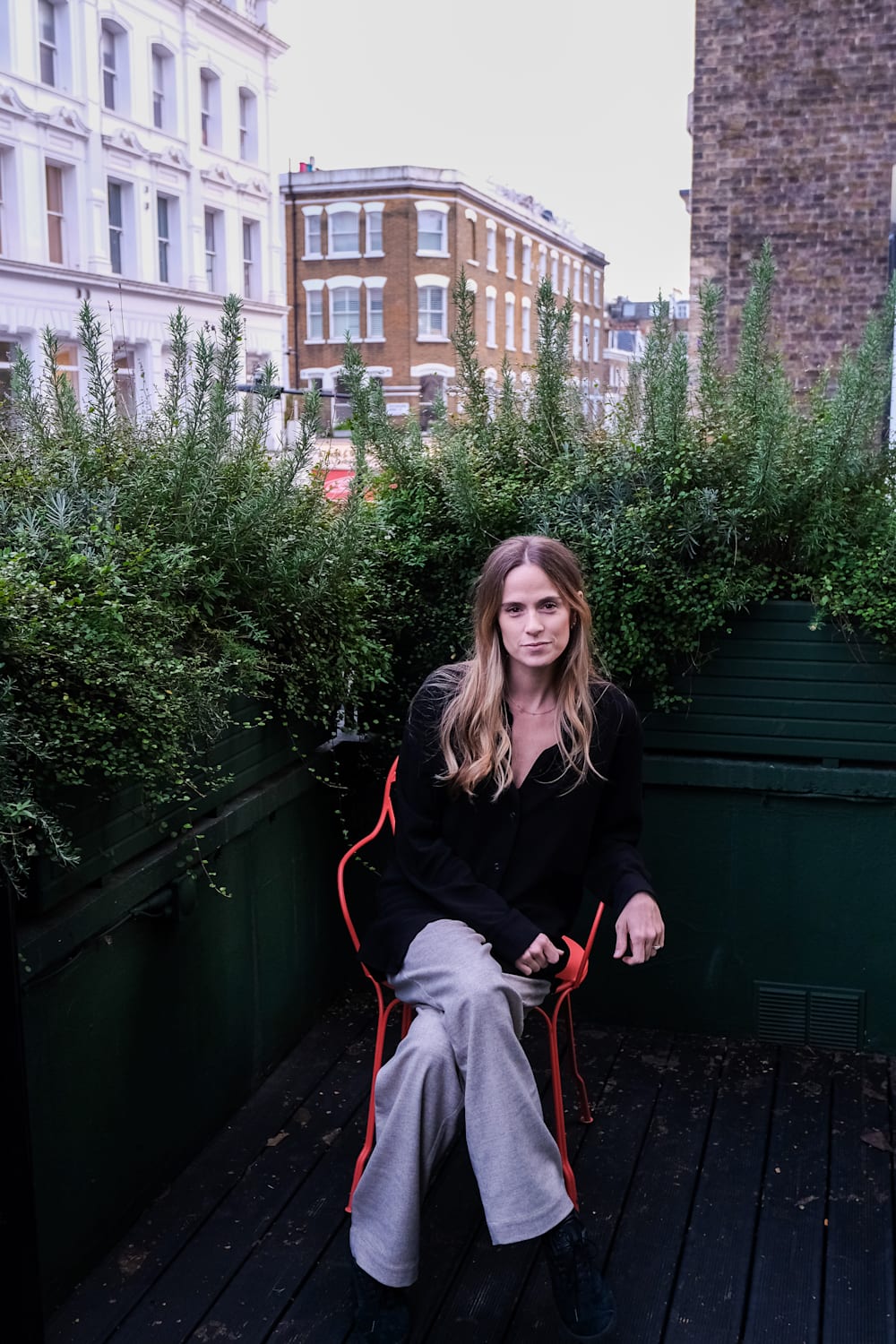 City you'd move to
Lisbon. I would love to live abroad and experience a more outdoor life with my children. But I am a homebody at heart and don't think I would be brave enough to leave family and friends.
Best place you've ever swum
An impossible choice but I would have to say, Greece. We hired a little motor boat one holiday and spent the day discovering hidden secluded coves – the water was crystal clear and cool. However, I do remember the momentary panic of the boat not being anchored correctly and seeing it floating off whilst we lay picnicking.
It's not a holiday without…
A new book and the smell of suncream.
Guilty pleasure
Gordal picante olives by the tin, crisps, and wine. A snack combination I indulge in too many nights a week.
@account to follow
@ascenolondon, naturally.
Pool or ocean
Ocean, always.
---
Poppy was photographed at the Princess Royal in Notting Hill by Hannah Dace.