It was during the languid days of lockdown when Alma Berrow first burst on to the art scene with her arresting and intricate ceramic sculptures of everyday items – overflowing ashtrays, moldy fruit, crossword puzzles – which are as playful as they are thought-provoking.
She's since created bespoke pieces for the likes of Liberty, had work sold by Sotheby's, and exhibited around the world – with upcoming shows in Jersey and London. We called into her studio to fire her a few questions…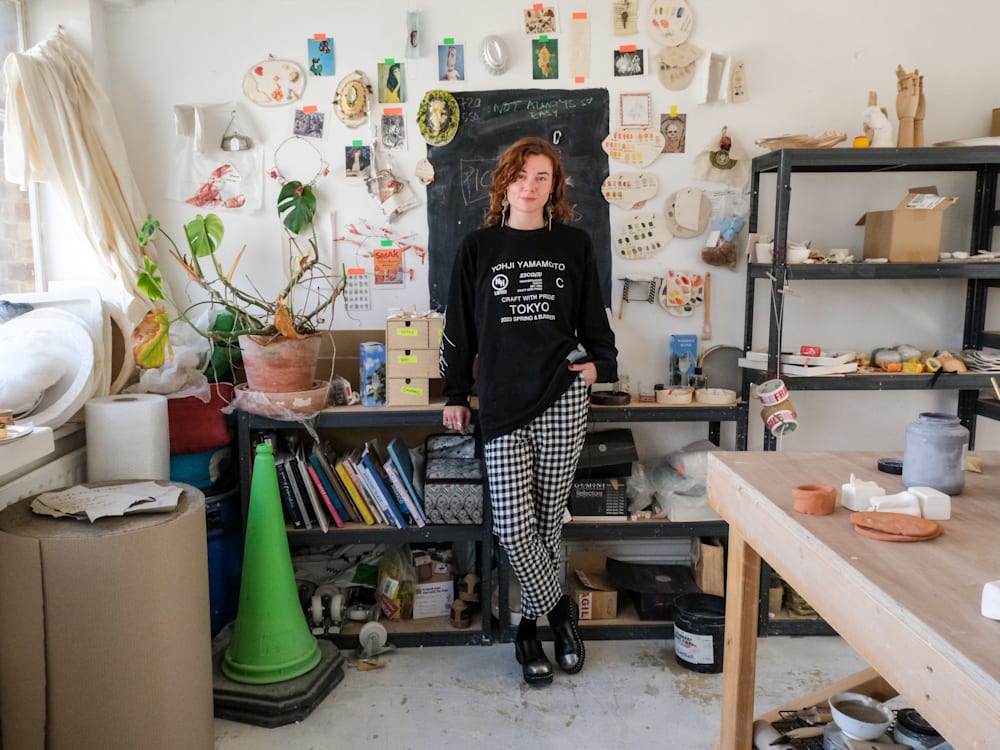 Quote to live by
'By 40 everyone has the face they deserve' – George Orwell.
Favourite museum/gallery
Would have to be the V&A, since I was a child I have found it enchanting. It has an incredible permanent collection and the top floor is filled with all the ceramics you could dream of seeing. Very much worth a wander.
Book that shaped you
There are a couple of books which will forever hold a place from me: Letters to a Young Poet by Rainer Maria Rilke, The Art of Loving by Erich Fromm, and The Tale Of Two Bad Mice by Beatrix Potter.
Accent/language that turns you on
Irish till I die.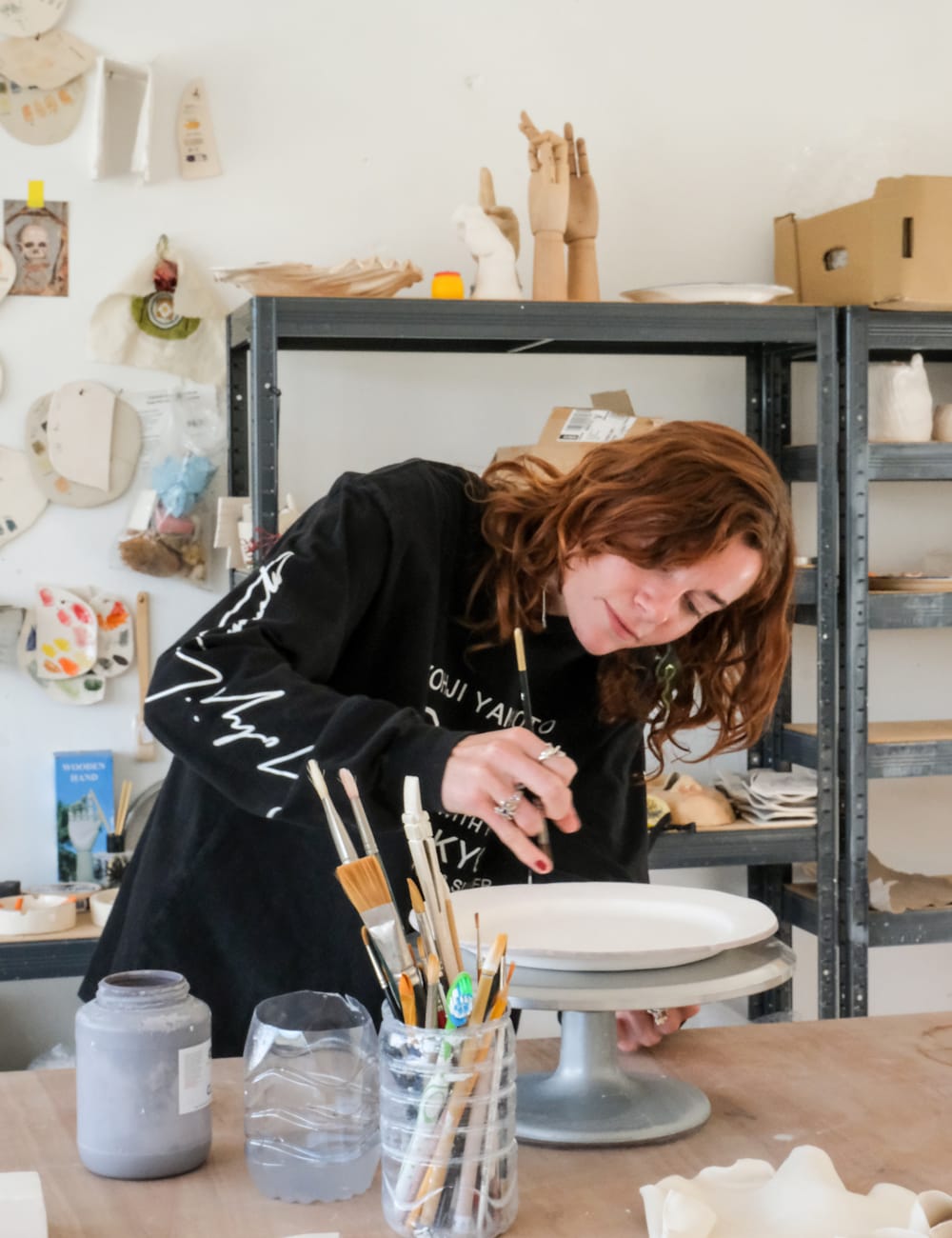 Favourite cocktail
Negroni or a dirty martini – I couldn't possibly pick.
Comfort food
The Cow in Wetsbourne Grove's chicken kiev.
Worst holiday hangover
Amsterdammmmnn.
Architecture that awes you
The home of Ricardo Bofill, La Fábrica. It's like something out of a Studio Ghibli film.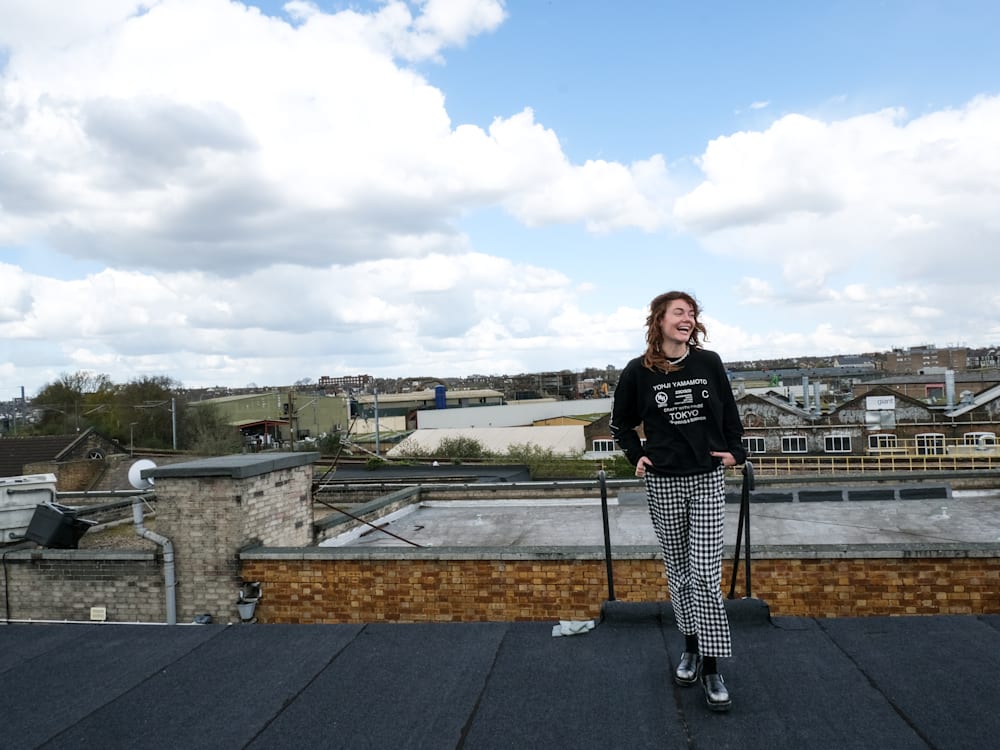 Interiors you envy
Anything designed by François-Xavier Lalanne.
Homewares you hunt while travelling
A good fridge magnet.
Go-to spa treatment
Mani. My hands are always in a mess from the studio.
How do you unwind?
Red wine and cooking dinner for my friends.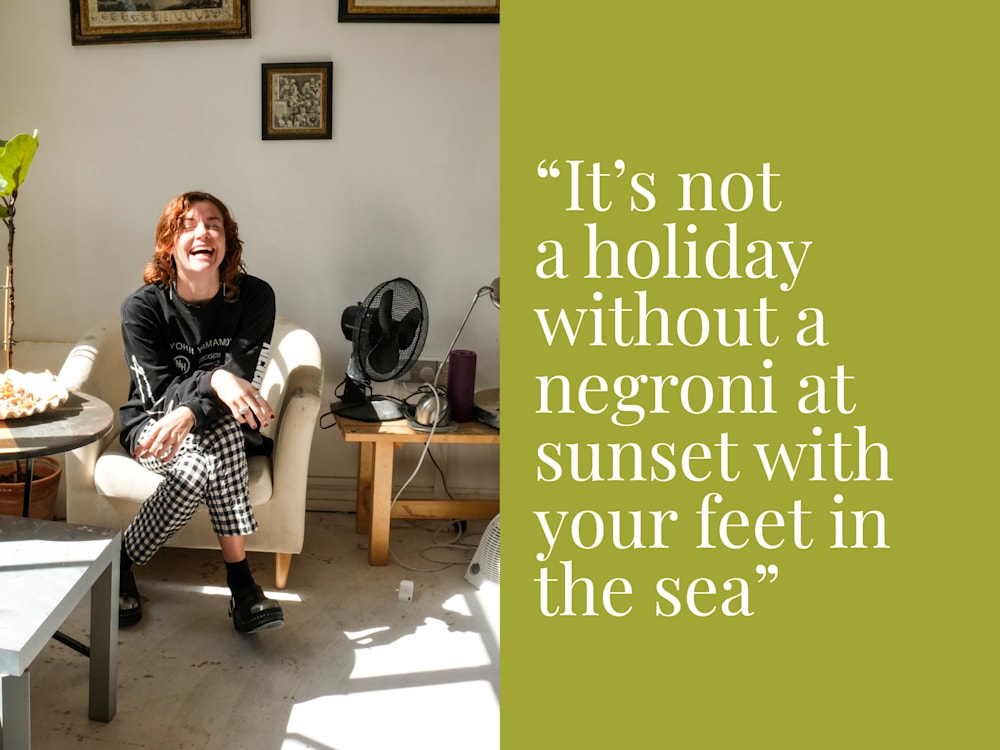 Most regrettable holiday purchase
Hmm, I think one should never regret a thing (I'm sure there's a thing or two I've blocked from my memory though).
Your must-pack outfit
I have a beautiful floppy two-piece suit from Portobello vintage market. It comes everywhere with me.
Most stylish place
Paris.
City you'd move to
Right now Mexico City is pretty high up on my list, but I feel like if and when I make it to Tokyo it's going to steal my heart.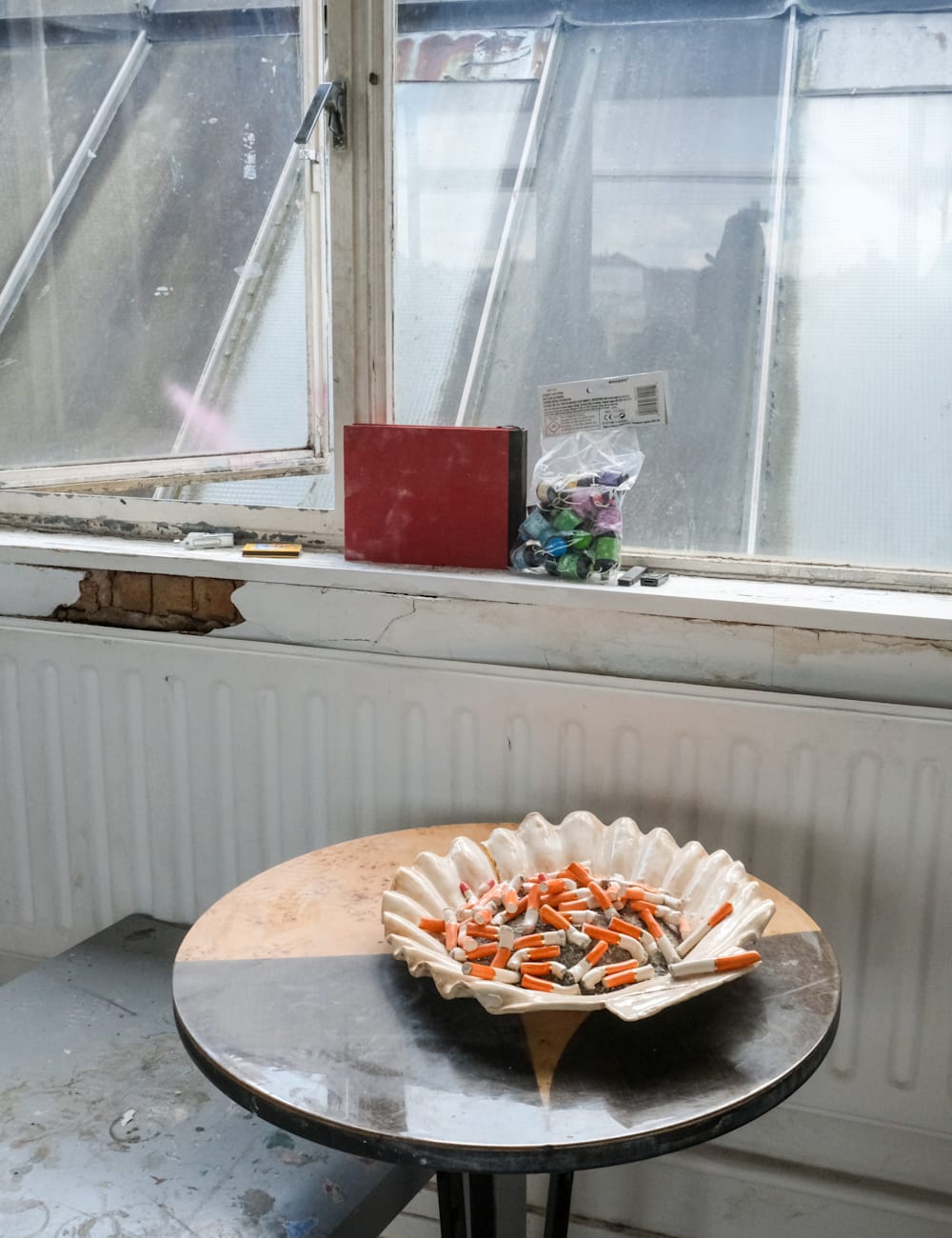 Best place you've ever swum
I grew up swimming with my family in a little secret rocky area just over from Cala Deià, Mallorca. It will always hold a special place for me.
Best beach you've ever found
Couldn't possibly tell but it's in Dorset…
It's not a holiday without…
A negroni at sunset with your feet in the sea
Guilty pleasure
Tortellini with ketchup and cheddar cheese (don't judge).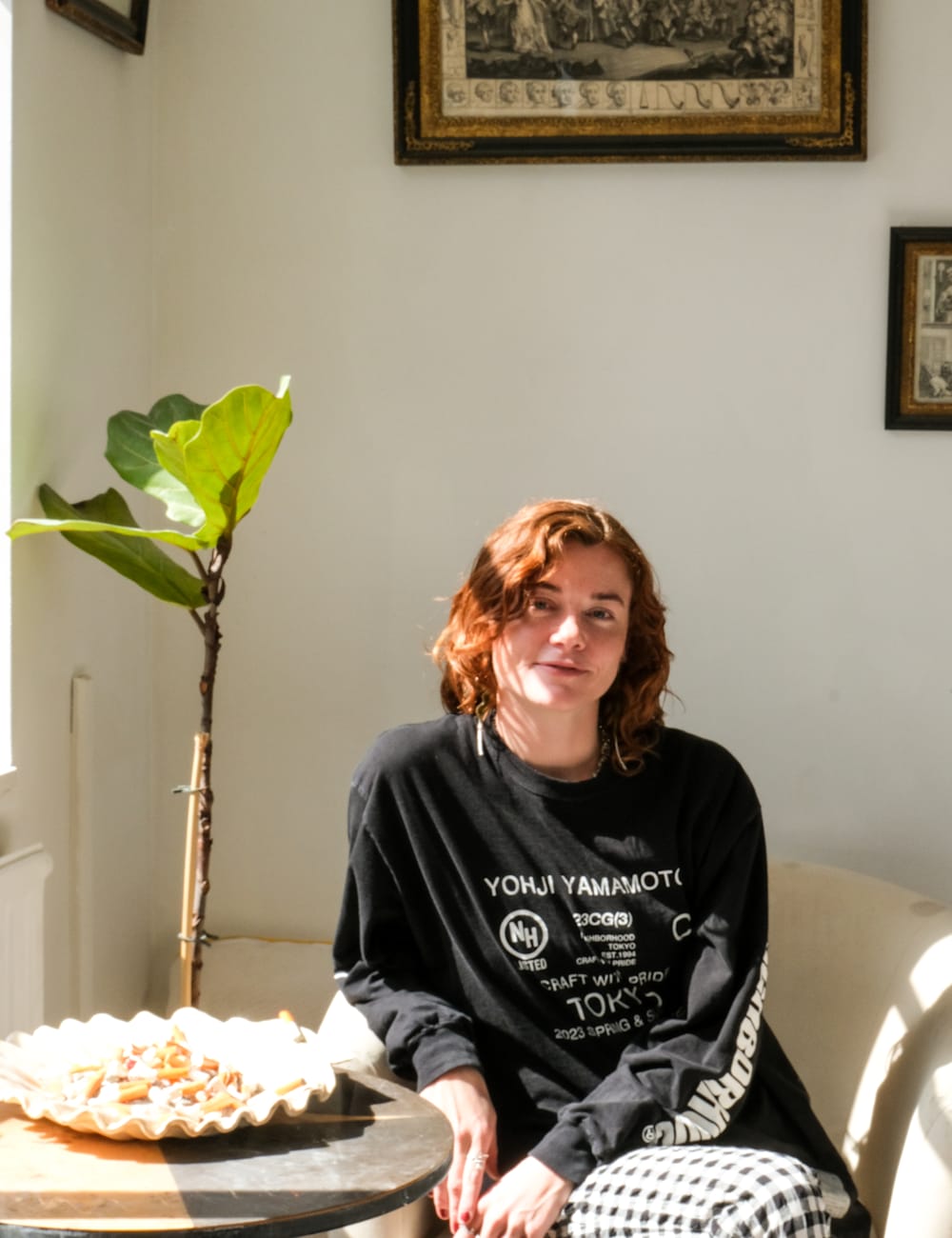 @account to follow
@medievalmarginalia and @willyparty.
Pool or ocean
Ocean pool. I just swam in a great one in Mexico.
Define love in three words
All you need.
Define sex in three words
All you want.
---
Alma was shot at her studio in north-west London by Michaela Watkinson. Her work appears as part of the London Calling group exhibition at the Unit gallery in Mayfair from 23 May to 17 June.