From a fresh-faced intern at Tatler, Alice Casely-Hayford has risen through the ranks to become one of the most influential faces in UK fashion media.
Stints at Pop and Hunger caught the attention of the burgeoning Refinery29 where she became fashion and beauty director before Vogue came calling. Now she oversees the extensive editorial arm of Net-a-Porter and hosts the Incredible Women podcast. We relieved her of interviewing duty for the afternoon to ask a few questions of our own…
Book that shaped you
Black Gold of the Sun by Ekow Eshun which really helped me explore my identity, my dual heritage, and the notion of origin as a teenager.
Accent/language that turns you on
French. Naturellement.
Favourite artist
Cassi Namoda.
Favourite museum/gallery
The Frick in New York is the most amazing place with an incredible collection of Old Masters. Hauser & Wirth in Somerset makes for the perfect weekend away, with a stop in at the Newt on the way home.
Favourite bar
Hector's in De Beauvoir, London. It's run by two friends and always has such an inviting vibe, great small plates and the most delicious wine selection.
Favourite cocktail
A twinkle.
Comfort food
Pasta. Every night of the week.
Most memorable meal
So many – but a family meal we had in Panarea in the Aeolian islands will stay with me forever. It was the freshest fish with tagliatelle, succulent tomatoes, lemon juice and olive oil. Perfection.
Worst holiday hangover
Wales earlier this summer when my son rose at 5.15am.
Architecture that awes you
I went to Rome a few weeks ago and am fascinated by the ancient world. The Colosseum is truly awe-inspiring.
Homewares you hunt while travelling
We bought an amazing mirror and chair on a recent trip to Marrakech and always like to bring back mementos for our home.
Go-to spa treatment
Lymphatic drainage and a facial please.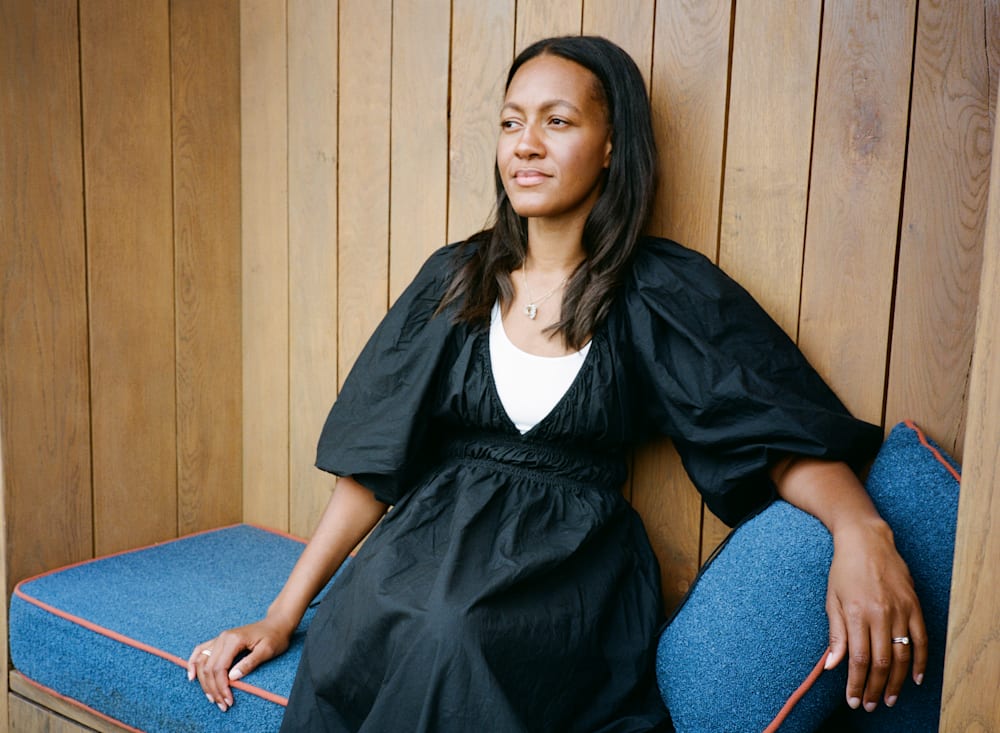 How do you unwind
It's a rarity now that I'm a parent, but I've always been a bookworm.
Most regrettable holiday purchase
So much dreadful fashion that doesn't quite translate when you're not on a gorgeous beach.
Your must-pack outfit
Linen shirt and trousers and a silk PJ set.
Most stylish place (in your opinion)
My parent's home.
City you'd move to
Accra, Ghana.
Best place you've ever swum
Antigua: the water is out of this world.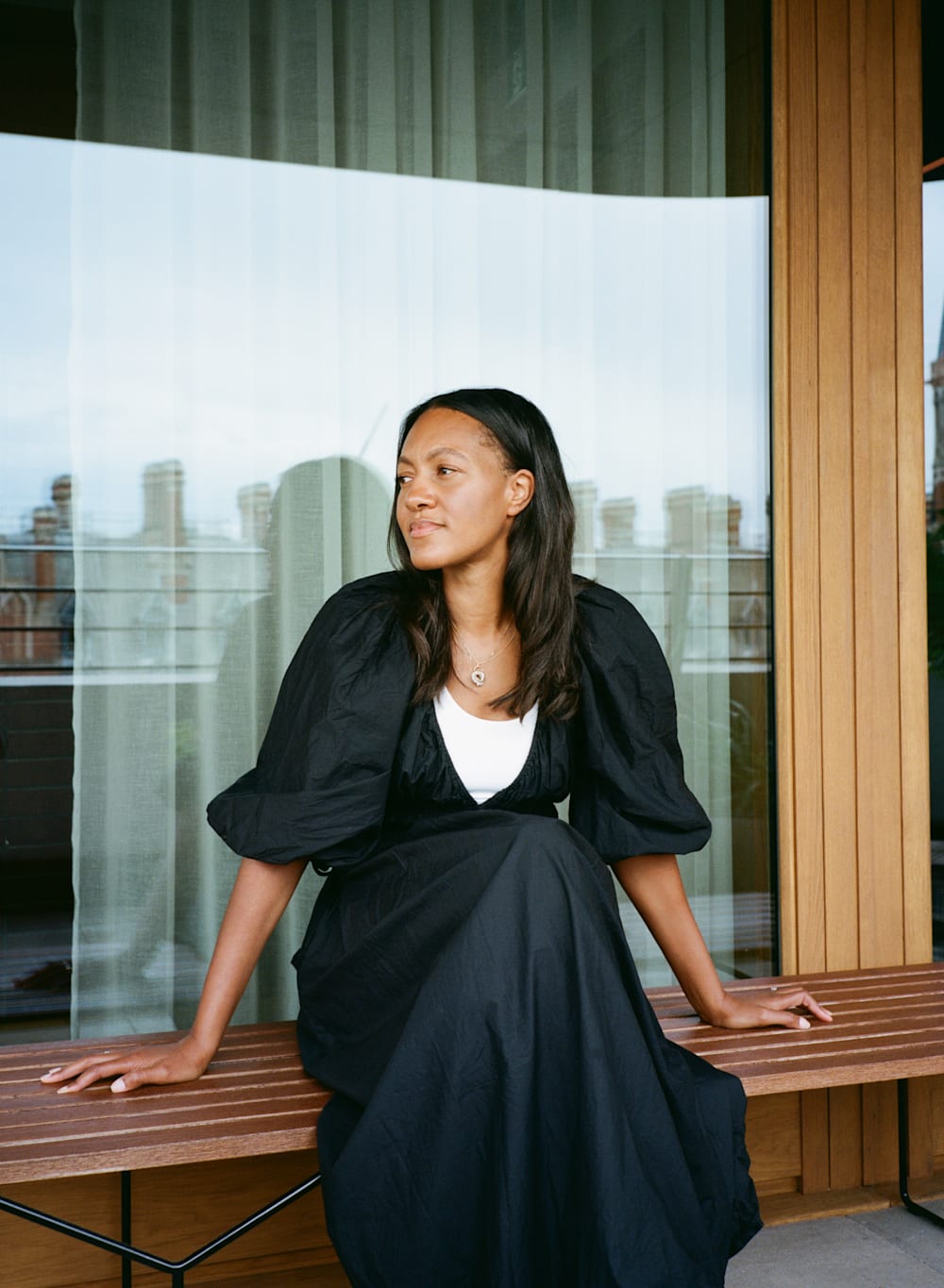 Best beach you've ever found
Couldn't possibly pick one.
It's not a holiday without…
The best company, preferably my husband
Guilty pleasure
First Dates.
@account to follow
@tenderherbs for the most mouth-watering food pics.
Pool or ocean
Poolside preferably.
Define love in three words
Abundant. Magic. All-consuming.
---
Alice was photographed at the Standard, London, by Louis AW Sheridan.