The best spa hotels in Europe go deeper than a deep-tissue massage to help heal and revitalise in ways both holistic and high-tech. Some are wellness retreats with a roster of practitioners hip to mental health too, some offer blissful calm in the centre of the world's most dynamic cities, and some have a setting that does an equal amount of heavy (spirit) lifting.
From saunas in rural Slovenia to slick Alpine indulgence in Switzerland, alternative rituals in Italy to volcanic soaks in Iceland, these are our top 10 hotels for a spa break in Europe.
BOTANIC SANCTUARY ANTWERP
Belgium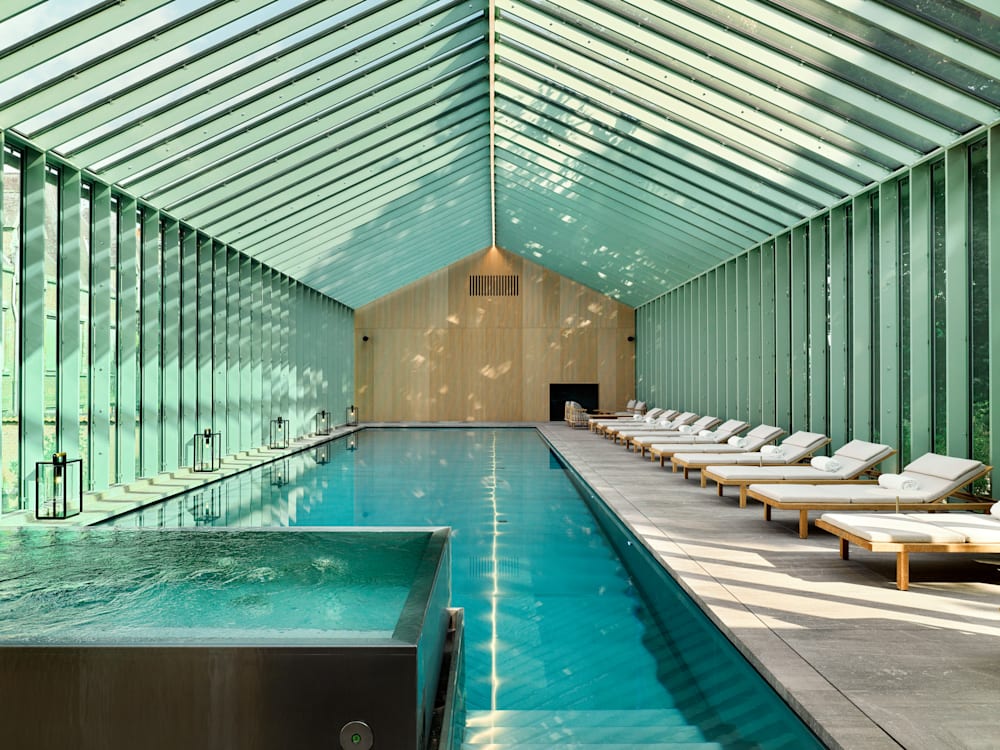 'Self care' might be the term du jour, but mediaeval Belgian monks were doing it long before it was a hashtag. Botanic Sanctuary Antwerp started life as a monastery with naturopathic gardens and an apothecary you can still buy potions from today, and now it's one of the best spa hotels in Europe with a vast hideaway with all you need for steaming sweating-it-out and swimming, and truly unique treatments.
There's the good old monastic medicine (for fatigue and burn out more than plague and leprosy these days), phytotherapy using garden-grown ingredients, herbal massages, enzyme peels, electromagnetic-frequency measuring, fake facelifts – and a resident health coach to consult. You'll leave praising those pioneering monks to the high heavens.
ADLER SPA RESORT SICILY
Italy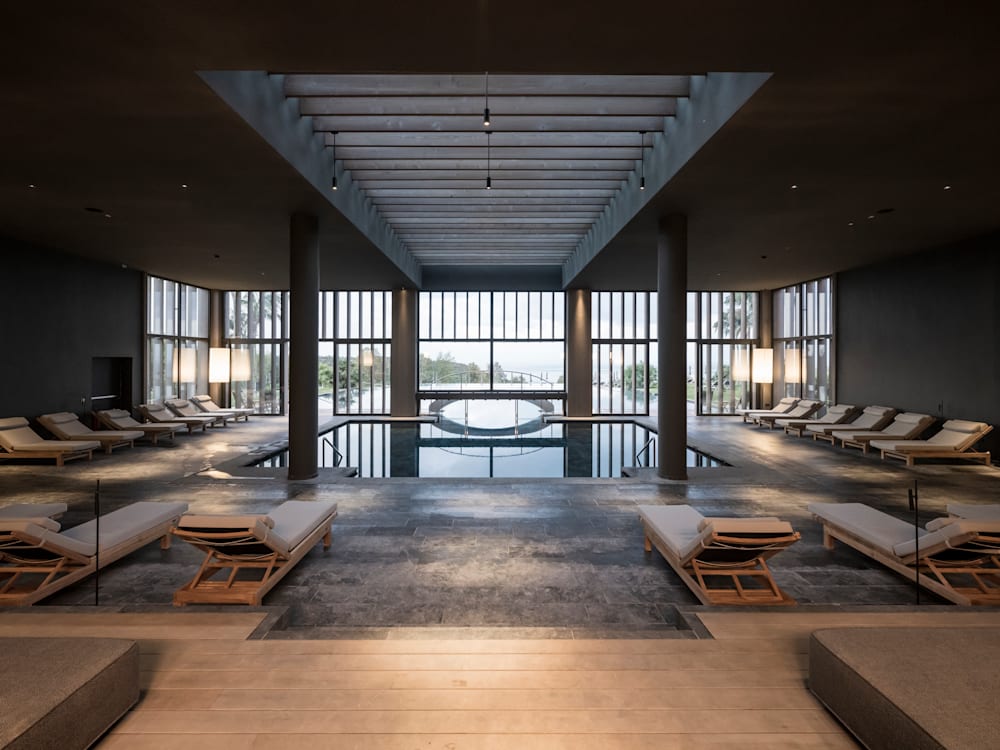 Had The White Lotus's second season been set at Adler Spa Resort Sicily, it might have had less psychosexual drama and more just people having a really nice time… And maybe you having your face cleansed with the mineral-rich waters of Bagno Vignoni, being wrapped in seaweed or slathered in volcanic mineral muds might not make great TV, but it makes a fabulous holiday – especially when the jet peel-ing, thalasso soaking and Ayurvedic detoxifying takes place in the wilds of the Torre Salsa nature reserve.
All lotions and potions are bespoke, there's a range of saunas and steam rooms to try, and the relaxation room with panoramic views provides a show with all the drama you can handle in your mellowed-out mindset.
THE CHEDI ANDERMATT
Switzerland
It's surely scientific fact that just looking at a picture of the Swiss Alps will start to reverse every unhealthy decision you've made in your life. There's certainly something golden in them there Toblerone-packet hills, and it's the Chedi Andermatt's sleek and seductive 2,400-square-metre spa, where there's a Tibetan relaxation room, every flavour of sauna, Jacuzzis to bubble in, fragrant steam rooms and hot-cold plunges, plus an Olympic-level pool with peak views.
Treatments (most courtesy of Tata Harper or Budapest's Omorovicza skincare) touch on all areas of the body, using Hungarian massage styles, gold-infused masks, rose and peony, sea-salt soaks, moor muds and knot-blasting guns to detox, lift and illuminate. Plus there's all the As: acupressure, aromatherapy, aphrodisiacs…and a couples' 'love-bath ceremony' to round off the feel-goods.
GRAN HOTEL MAS D'EN BRUNO
Spain
When it comes to luxury spa hotels in Spain, Gran Hotel Mas d'en Bruno, in the vine-clad region of Priorat, is off to a strong start, set in an ancient winery. But, you won't get a hangover here. In fact, you'll leave feeling lighter, sharper, smoother and delightfully somnolent after grape-and-good vinotherapy treatments and being slathered in dreamy Natura Bissé products, plus working your way through the sauna, steam room, Jacuzzi, hot and cold pools, and ice fountain.
But, the cork-popping part is that Smith guests get free daily entry throughout their stay (it's usually €50 a guest), and if you want some alone time, the whole space can be hired privately (at a charge) for an hour of intimate indulgence.
THE NED CITY OF LONDON
UK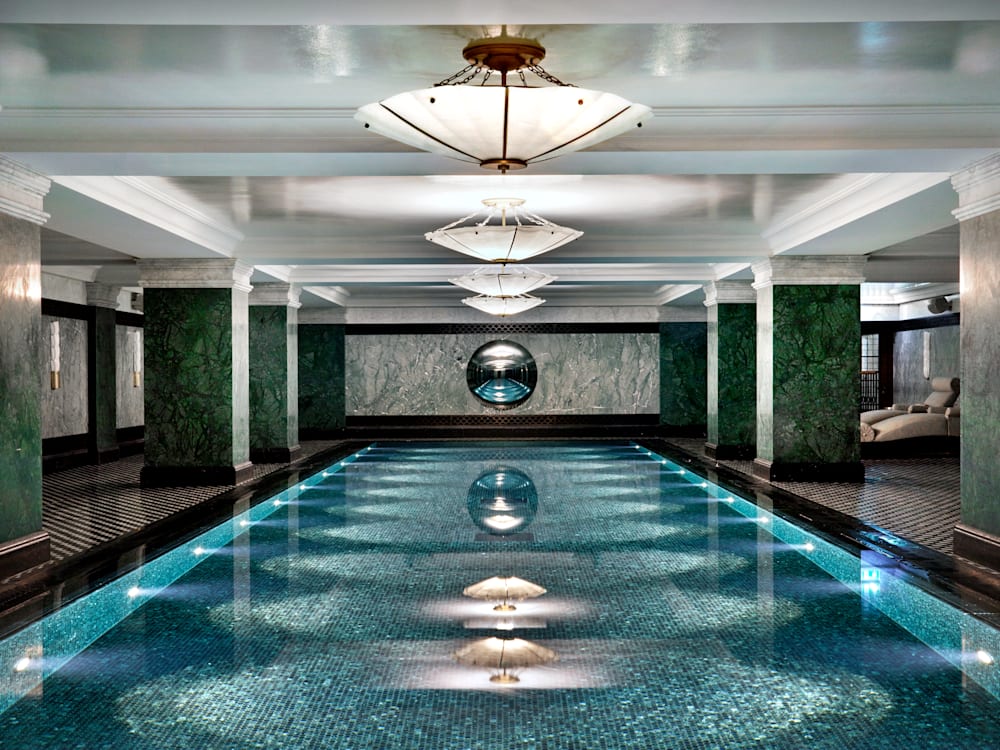 The Bank neighbourhood, at the historic heart of the capital, is more associated with harried suits than a holistic London spa hotel, but tucked away inside the Ned City of London is a palatial space dedicated to various aspects of wellness.
It's still serious in its approach though, with percussive Theragun massages, cryo-chamber sessions, light therapy, pummelling with sandstone 'pods', metabolism-boosting facials inspired by Chinese medicine, osteopathy, physiotherapy… Or, you could just get snoozy with a CBD massage and spell in the hammam. Plus there's a beauty and nail salon in the 'hers' dressing rooms, barbershop in the 'his', and a warren of gym spaces.
FORESTIS
Italy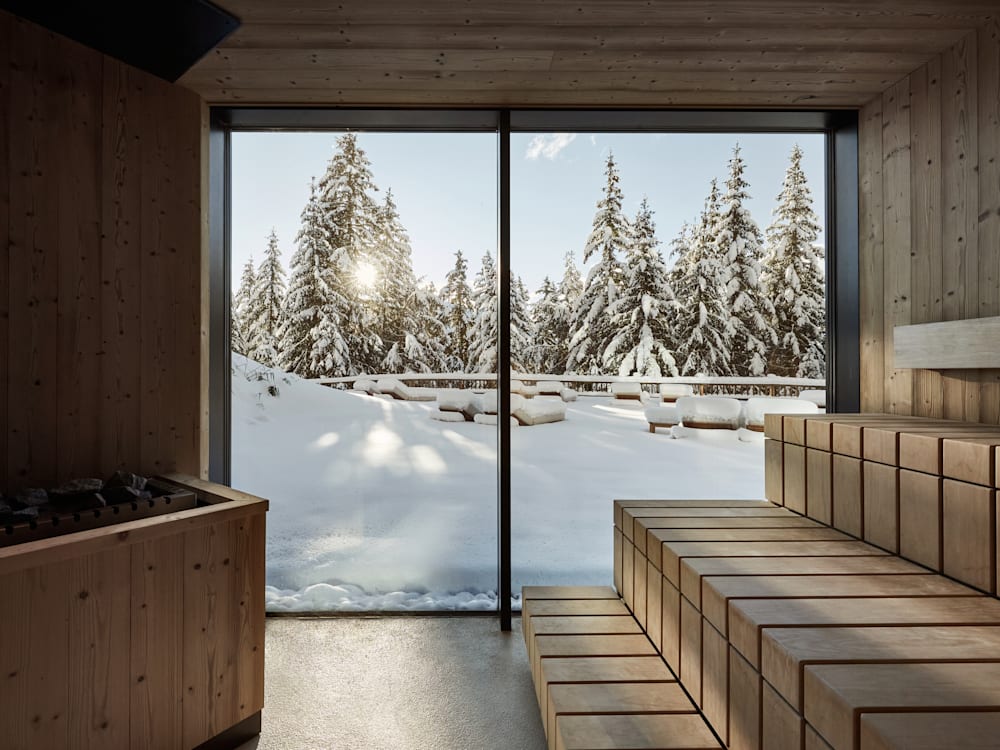 The Dolomites bring the full force of their beauty to remote Italian mountain retreat Forestis. And this luxurious European spa hotel harnesses their natural power in the spa, where treatments use four kinds of locally growing wood (mountain pine, spruce, Swiss stone pine and larch), stones and sound frequencies.
Some, such as massages carried out with thick rolling sticks or mountain-pine scrubs, don't require much belief-stretching. But we urge you to fully embrace the more alternative therapies, because after sessions of Celtic-style Druidic movement theory, and partaking in a tree-circle ceremony where you're encouraged to connect with a certain kind of wood, before scent immersion, a cosseting wrap, and the placing of 'vibrating' stones, you'll be fully invested in the inherent magic of these mountains.
HOTEL BOHINJ
Slovenia
A turquoise glimmer amid stern mountain peaks, with a bristling coat of pines, ruined-castle-topped islets and soaring waterfalls, Slovenia's Lake Bohinj feels otherworldly – and at Hotel Bohinj, a luxury spa hotel on its eastern bank, you can even say goodbye to gravity, in a sense. Let the gentle bubbles support your body in the view-blessed outdoor whirlpool, or experience weightlessness on specially designed water-beds.
More down to Earth, but still dreamy, are wood-therapy massages; a thermal circuit through Finnish- and Turkish-style saunas, experiential showers and basking by a salt wall under chromotherapy lights; and gentle lymphatic drainage. Snap out of your reverie in the ice shower, then drift off again in the full-view relaxation lounge.
EUPHORIA RESORT
Greece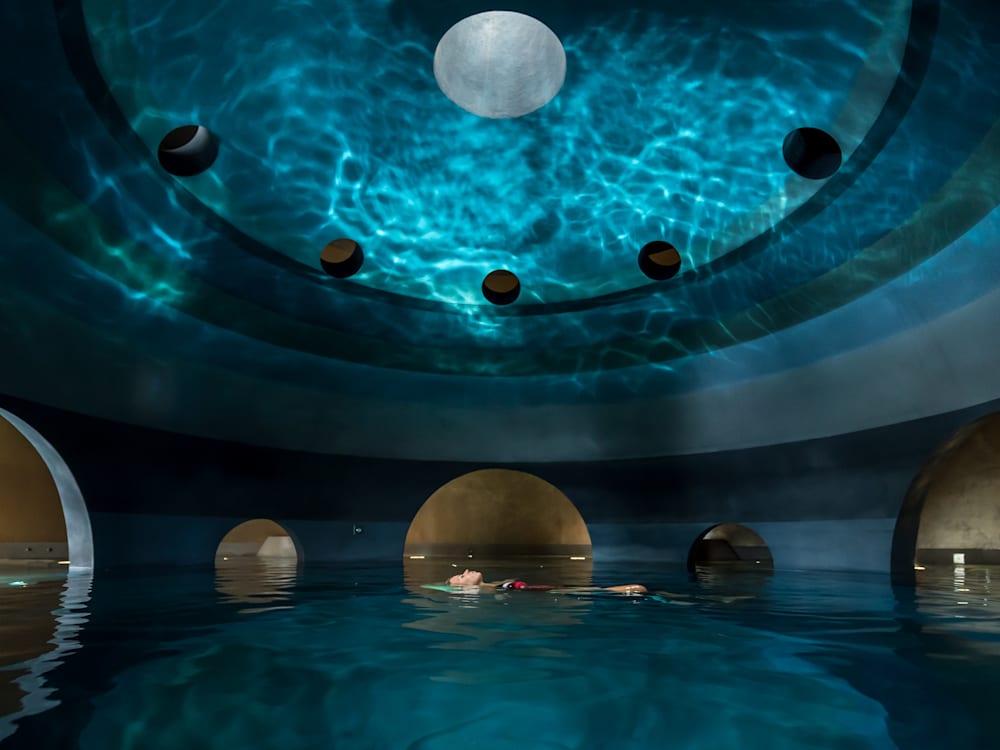 While some luxury European spa hotels might tout 'holism' in its pampering, Euphoria Hotel on the Pelopponese peninsula is indeed the whole package. Bringing together Hippocratic medicine, Taoist spirituality and modern methodologies in a building that looks like a light-years-ahead temple to wellbeing, there's not one aspect of life-quality improving that's overlooked.
There's a vast Byzantine-style marble hammam, a womb-like pool with a cupola, Kneipp-therapy water well, sensory-deprivation pool, salt room, tepidarium and swimming or soaking spots of various temperaments. And, this is wellness as a way of life, whether you need a nutritional or homoeopathic consultation, acupuncture and watsu healing, healthy cookery classes, bioenergetic profiling, psychic channelling…it's all there under a, likely organically curvaceous, roof.
THE RETREAT AT BLUE LAGOON
Iceland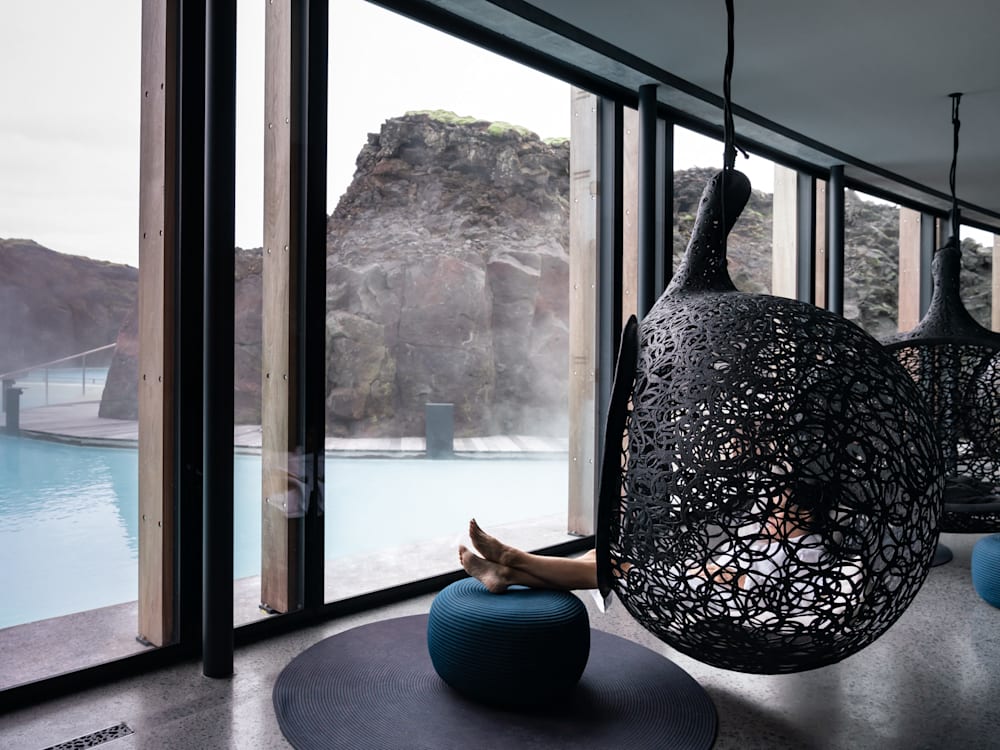 The mystical, milky waters of Iceland's Blue Lagoon don't need help to act as a healing force of nature amid the lunar lava fields of Grindavik. Whether it's from being submerged in a toasty mineral soup, or frequenting its swim-up bar, you're sure to leave with a geothermal-powered glow.
But further-flung European spa hotel the Retreat at Blue Lagoon not only has top-tier suites where you'll have your own private section of hot springs, but there's also a sultry subterranean spa, hewn from dark stone, where large heated rocks act as a sauna, a lava-spring lounge provides some aquatic theatre, and a lounge has cocooning nest chairs. Get massaged while floating, outwardly shine after a sea-water facial, and complete the lagoon ritual of silica, algae and salts, to conjure up a potently pampering stay.
OCTANT FURNAS
The Azores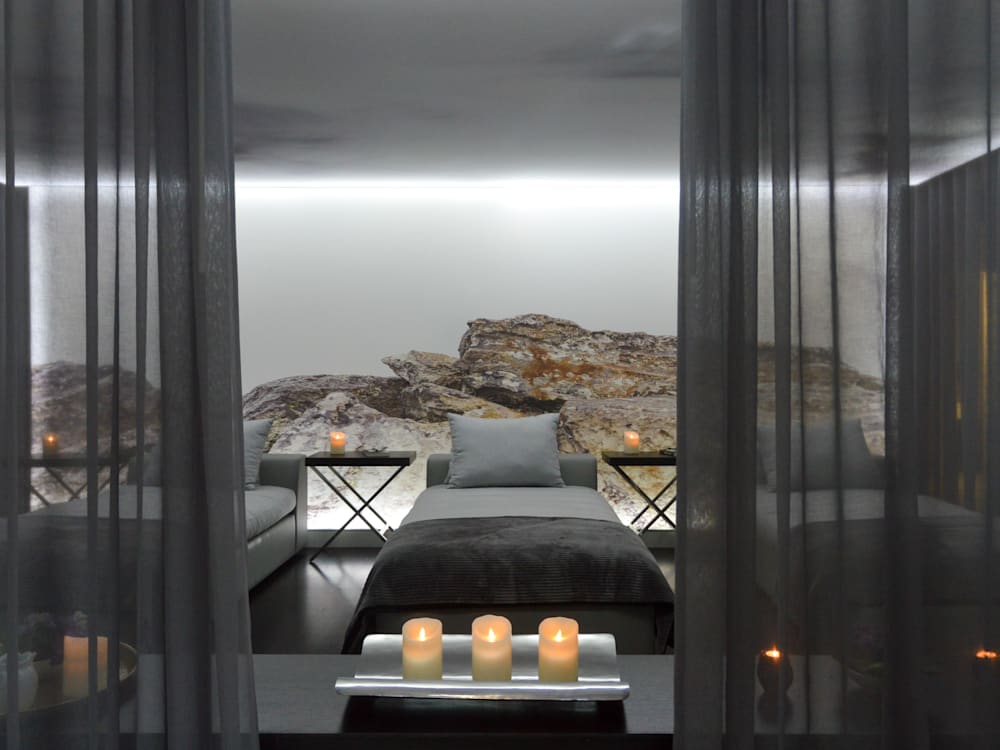 Billed as the 'hottest of the hot' (or quente das quenturas round these parts), the Azores Islands' natural springs do indeed get quite steamy, but in the way that leaves you with glowy, mineral-enriched skin, rather than something more 'reality show' in style. They're part of a Portuguese spa break at Octant Furnas, where the thermal circuit lets you marinate in variously hued waters, before hopping from sauna to laconium to Turkish bath, then refreshing in aromatic showers and pools with targeted jets.
And, while having direct access to these virtuously volatile wonders is a true privilege, it's worth exploring the menu of delicious treatments too – and we mean that literally, because doesn't a pineapple and brown-sugar body scrub; cocoa, coffee and coconut exfoliation; and a wrap of sea salt, olive oil, rosemary and lemon, all sound like tiers on an intriguing tasting menu?
Craving another curative stay? Choose from our full menu of luxury spa hotels in Europe