We're writing this from a heatwave so the idea of chunky knits and pumpkin spice seems quite absurd right now but the nights are drawing in and, as we all know, you can't fight the moonlight. So whether you want to close out 2023 with snowscapes and faux fur or with watermelon spritzes on a beach, we've got you covered – from New England to New Zealand, these are our most seasonally suitable new additions…
SYDNEY
Sydney blooms with jacarandas as it firmly enters spring, and what better way to ring in the new season than with a trip to the pub? Or, former pub in this case.
The Strand, set in Darlinghurst, may have once housed spirit-sticky tables and well-tended-to beer taps, but it's since been  spruced into a 17-room stay with distinct Parisian panache, a Grammy-worthy record room, a bustling bistro, and a sun-soaked rooftop bar. Mere minutes away, Oxford House takes a leaf from Palm Springs, with its motel-motif'd stylings in the heart of Paddington.
SWITZERLAND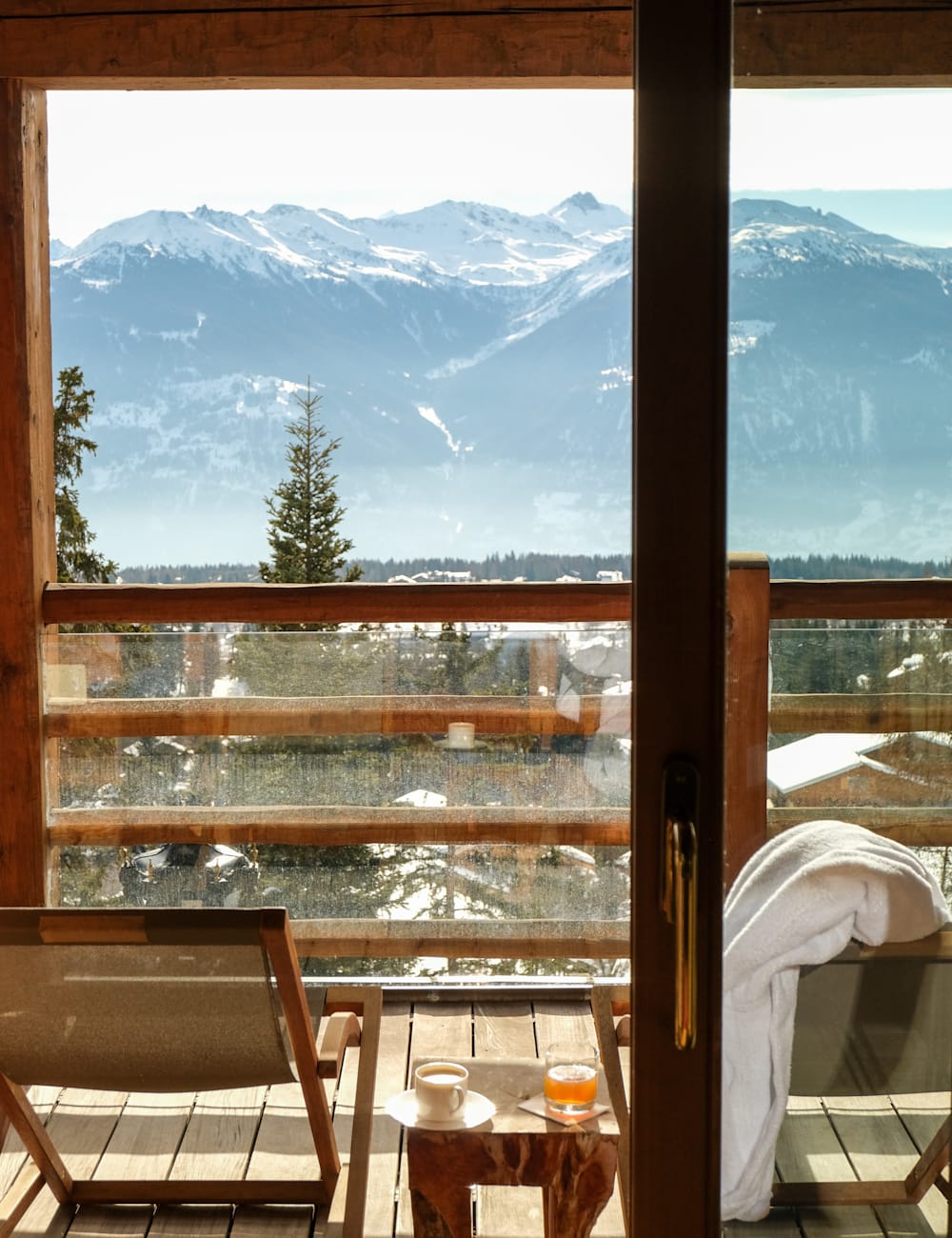 Through ski goggles (or après-induced wine goggles) our focus for the Swiss ski season is firmly on A-list fave Crans-Montana. That's because Six Senses, a group better known for its tropical pads, has opened Six Senses Crans-Montana, its first Alpine outpost here.
Not only that, but heads are sure to turn towards the equally luxurious (and geographically titled) LeCrans, its prototypical timber exterior concealing a cut-no-corners, screw-the-slopes-today stay.
NORTHERN SPAIN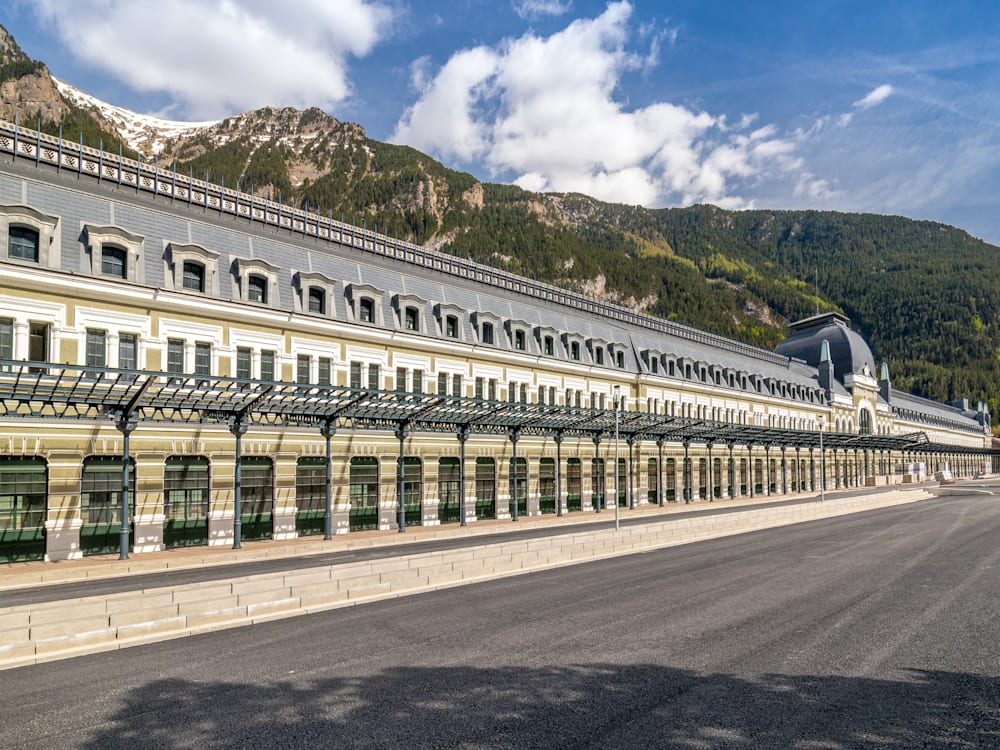 All aboard for Canfranc Estacion, an historic train station with a backdrop of snow-tipped Pyrennean peaks, that's now a hotel with all of its Golden Age glamour (brass, velvet and art deco details aplenty) intact. If you're hoping to hit the Candanchú piste, hold fire until December, when the ski season starts.
We'll also be calling at Solo Palacio in Asturias: hewn from 15th-century masonry and set between beech forests and mountains, with the coastal city of Gijón just an hour's drive away.
And all the way over the other side of the tracks, on the Atlantic coast in Galicia, is Pepe Vieira, a remote restaurant with rooms serving what the romantic chef likes to call 'the farthest cuisine in the world'. And with four-course breakfasts and tasting menus on the move, it's certainly worth the journey (just don't mention The Menu).
BAHIA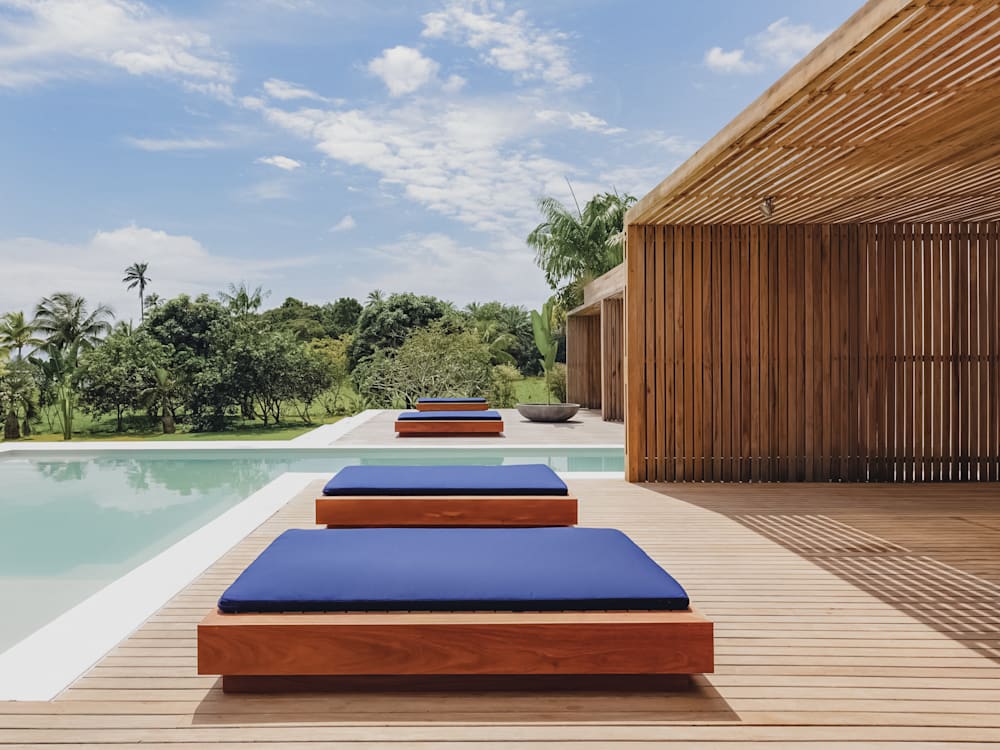 Sidestep Bahia's rainy season by visiting in late autumn and winter, when you might get a slight spritzing, but otherwise enjoy balmy beach-lazing temperatures, leafy vistas and the ripest tropical fruits.
November is festival season, when capital Salvador thrums with Afrobeats and jazz rhythms. Party your heart out, then rest and recoup at Ka Bru Beach Boutique Hotel, on the Maraú Peninsula, is buffeted by mangrove forest and has just six suites and golden sandbanks to stroll (or kayaking and scuba-ing should your hangover ease off). And Ka Bru 1100 Boutique Hotel is its adults-only sister stay overlooking the Cassange Lagoon, where you can drift from your room to the castaway-feel Praia do Cassange beach.
NEW ENGLAND & UPSTATE NY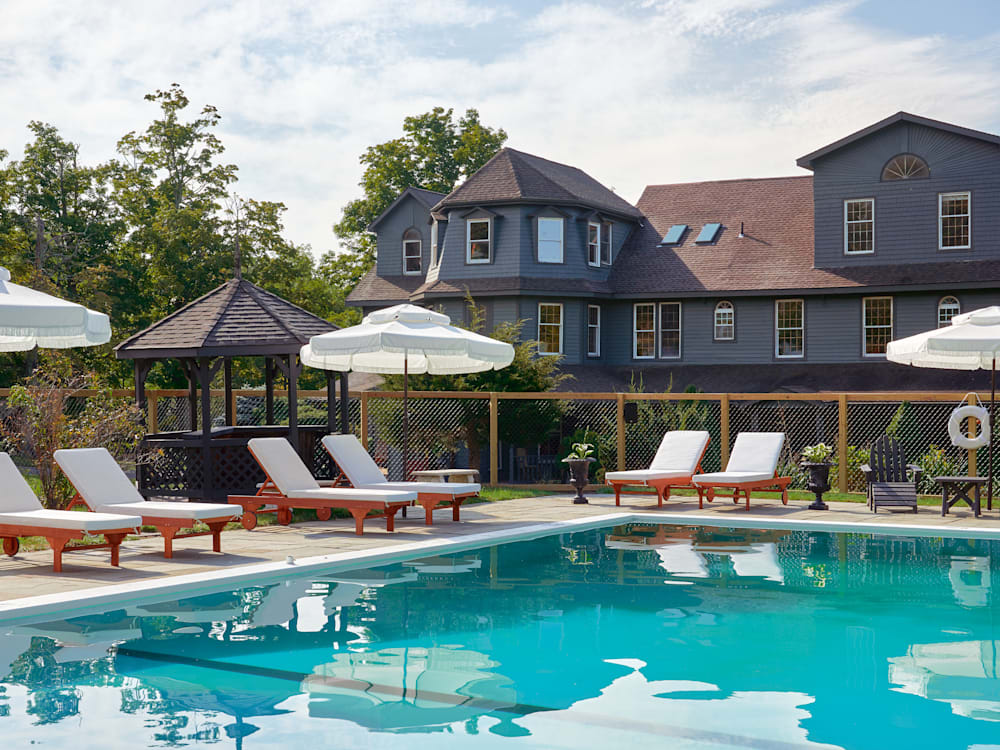 Where to stay in the fall? New England is fall… Kennebunkport in coastal southern Maine is a snug fit for autumnal escapes, with clapboard-cute inns set out along leafy avenues. Bunk up at Kennebunkport Captains Collection – four transformed historic homesteads hung around a vast lawn. In New Hampshire, Bluebird Sunapee's Seventies styling makes it feel like a particularly chic summer-camp stay.
A trot from the tiny mountain town of Tannersville, in upstate New York, Hotel Lilien is a restored Victorian homestead awash with original features and midcentury-modern interiors that's set in a prime outdoorsy spot for Catskills adventures.
For winter thrills at Vermont's Stowe Mountain there's a choice of budget-friendly newcomers Field Guide Lodge and Bluebird Tälta Lodge. Both of these Lark Hotel stays cater to adventure seekers: Bluebird, the more pared-back of the two, comes with a hot tub, storage for outdoor gear, and excellent co-ords between town and mountain. Closer-to-town, Field Guide Lodge is old-fashioned on the outside but thoroughly updated, Scandi-style, within.
BERLIN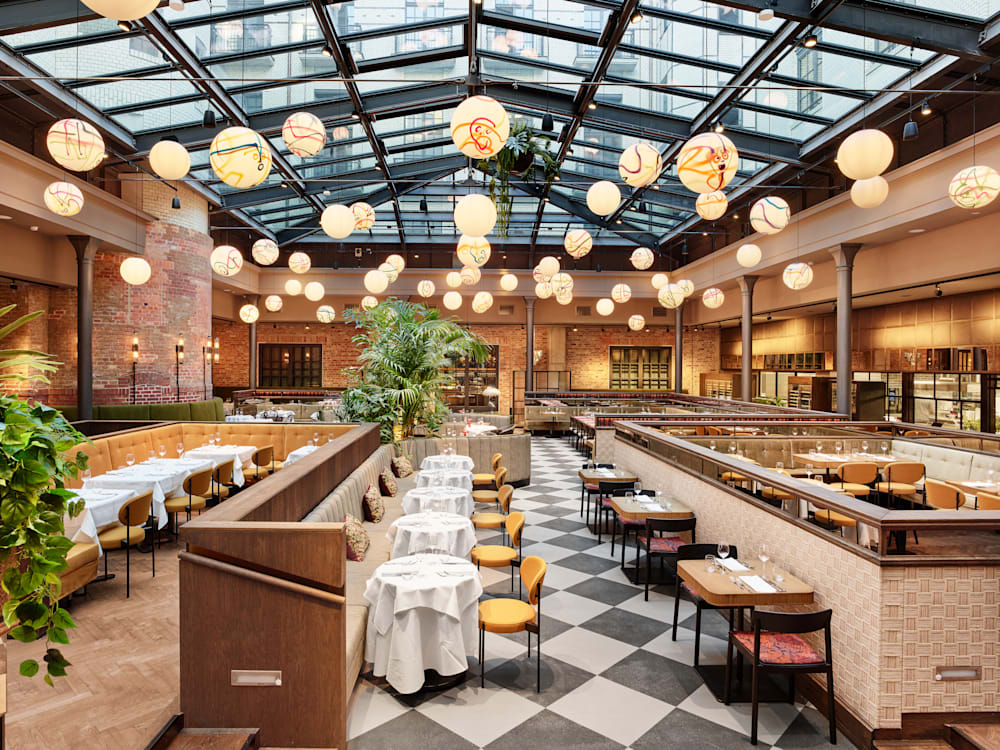 The grey city? In winter? Really? Yes… and we'll happily let you in on why. Berlin's been busy rebuffing its rather monochromatic optics for something a little brighter, and its reformed urban retreats are an ode to its rather revolutionary transformation.
First stop, Wilmina. These red-bricked walls and Bocci-brightened halls were once something a little darker, but since the former prison was lovingly remade at the hands of local architects Almut and Armund Grüntuch, it's stood proud in Charlottenburg's creatively cool Kantstrasse.
Then there's Telegraphenamt: a palatial Sixties-style stay in Monjioupark's former post office. Its treasure trove of retro stylings make for a stay that really delivers.
MILAN & EMILIA-ROMAGNA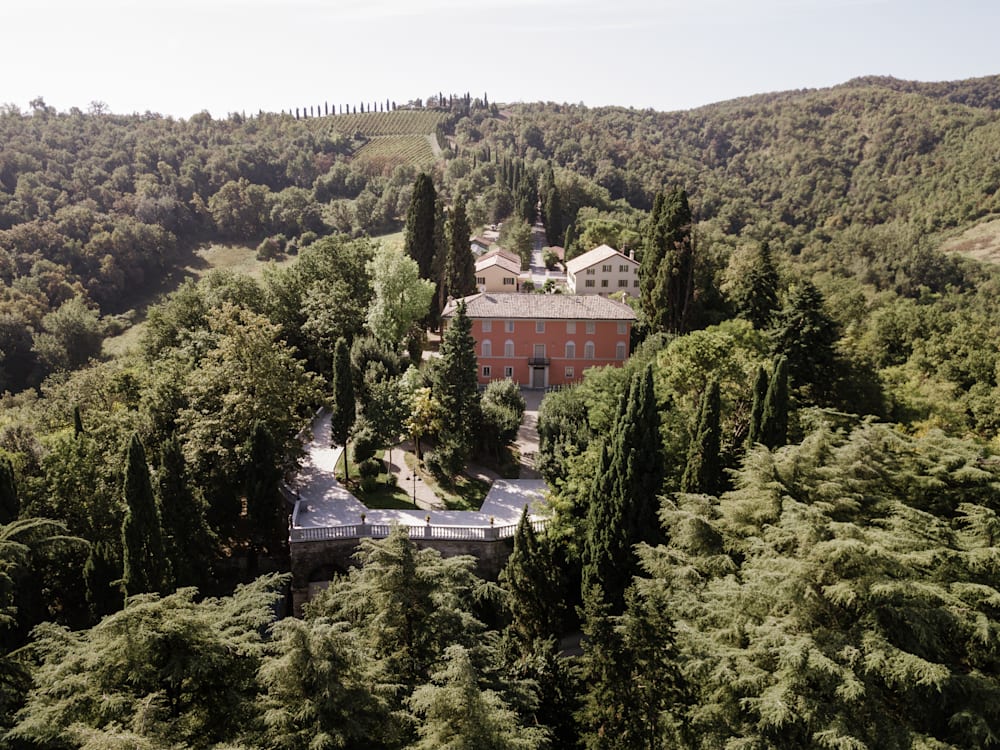 Italy's capital of cool is not shy of decorous addresses but adding to Casa Cipriani's (considerable) allure is that not just anyone can wander inside its palazzo walls to admire its polished interiors; it's Milan's first members club so checking in to one of just 14 rooms is the best way to reward your eyes.
Head a couple of hours south and you'll hit Emilia-Romagna, the gourmet heart of Italy, where the seasonal special is Roncolo 1888. There's an excellent restaurant, naturally, but epicureanism doesn't stop there: taste house wines in the estate's 17th-century cellar, learn local classics at a cookery class or head into the hills with a picnic basket packed with DOP-certified delights. *Chef's kiss*
ISCHIA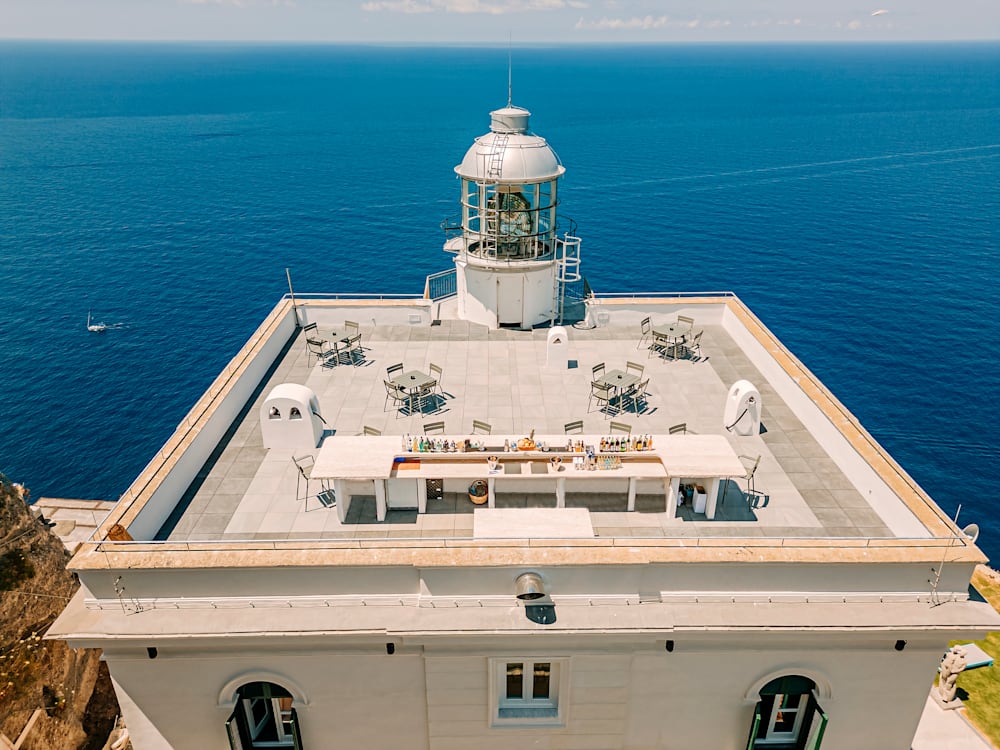 Despite charming creative types for decades (with the likes of WH Auden and Truman Capote among its best-known admirers) Ischia – Campania's isola verde famed for its velvety green slopes and mineral-rich thermal waters – continues to fly under the radar, eclipsed by its glitzy neighbour Capri. Which, if you ask us, makes it all the more alluring.
Especially with stays like Faro Punta Imperatore, a former lighthouse (one of the oldest in the Med) which has been beaming over the Gulf of Naples for the last 132 years. Today, this once weary old watchtower is just beginning a new life as a beautified beacon with four sea-gazing rooms, a radiant rooftop terrace where guests can dine by the light of the original lamp, and a ravishingly romantic deck carved into a soaring cliff along the Ischitani coast.
PARIS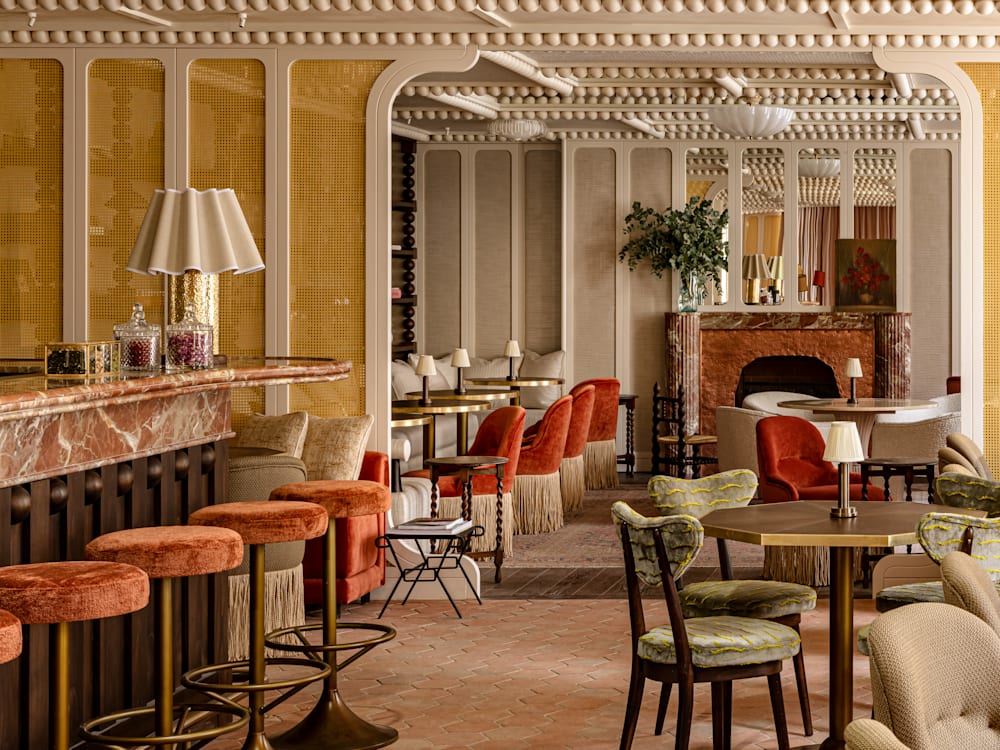 Paris is always a good idea, but from this point on there are palace doors and chic private homes thrown open for free Heritage Days, prêt-à-porter shows, Nuit Blanche illuminations, Montmartre's famous grape harvest, a little leaf-peeping in the Tuileries, art events both immersive and city-wide… And that's before you've got the mulled wine warm-and-fuzzies at a Christmas market, when the City of Lights positively beams.
And, new-to-Smith stays give you the gamut of Parisian experiences: move into Marie Antoinette's former residence (among other luminaries) at Hôtel de Crillon; experience the lingering joie de vivre of 19th-century balls at haute Haussmanian Château des Fleurs; find yet more vibrant florals and a secret garden at L'Eldorado (sister to Hôtel Providence), and take La Fantaisie's name at face-value.
SRI LANKA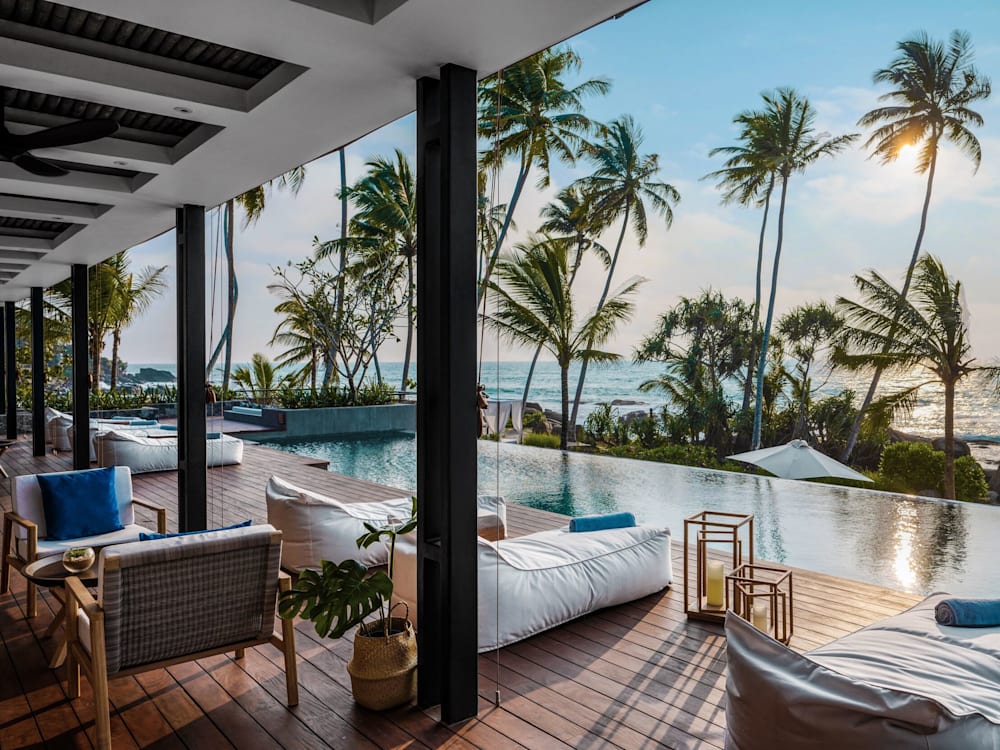 You've heard of Sri Lanka's cultural triangle, but have you heard of its coastal semi-circle? No? Okay, we made it up – but  the happy lineage of three ocean-hugging stays on the sunny southern coast is worthy of a title. Start at coconut-drop-quiet Ahu Bay south of Colombo, north of Balapitiya. This ocean-swept hideaway is just the place to really try Sri Lankan cuisine, thanks to its hyperlocal supply chain and seasonal menus.
Next up is Trebartha East the Round House, a ring-shaped modern manse with just four rooms near surfs-up Ahangama. The surroundings are best appreciated from the arced pool, with views stretching over thick jungle, rice paddies and cinnamon plantations. Your final stop – slow-paced Kayaam House – errs more on the side of tradition. Colonial walls are adorned with buddhist motifs, earthy textures and tropical plants. Plus, it's kind on the eyes and the earth: beach clean ups, organic produce and energy-saving measures are at Kayaam's core.
SOUTHERN CALIFORNIA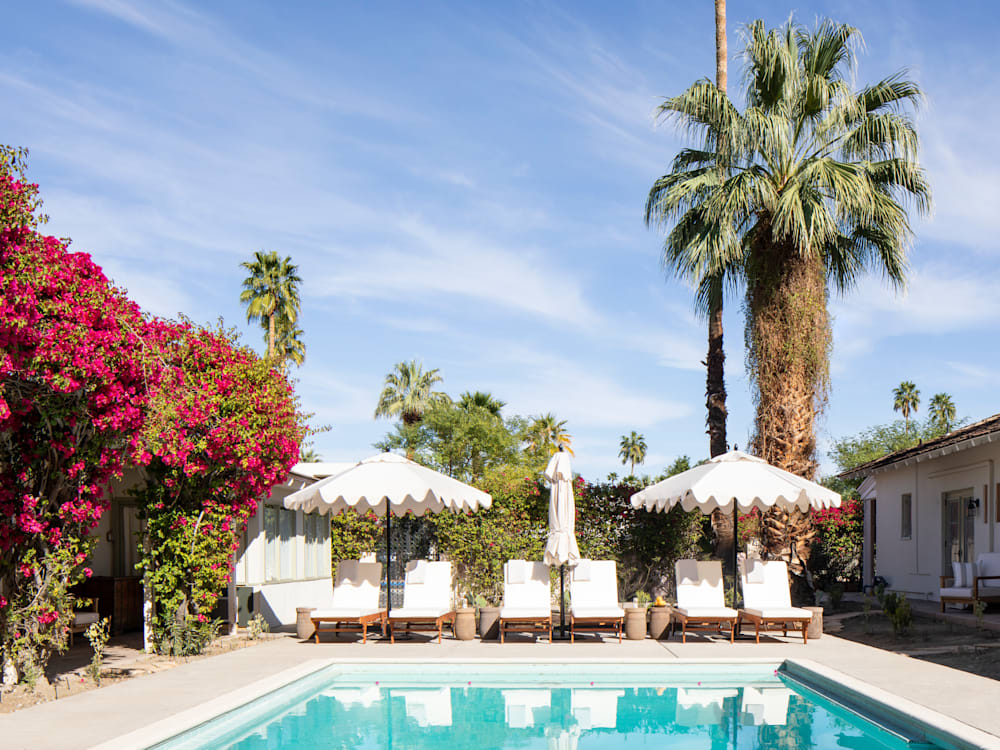 To the Golden State, then, because – and sing along at the back – it never rains in southern California… First, to Casa Cody: Palm Springs' oldest operating hotel that has been drawing stars of the silver screen for over a century (including Charlie Chaplin who spent his days performing skits from his favourite lodging, Adobe House). Spread across an acre of garden-like grounds and bougainvillaea-fringed lawns, the casita-style suites are a heady mix of bygone glamour and mid-century modernism, with contemporary touches courtesy of Electric Bowery and Pow Wow Design Studio.
And it's not the only place where you can cosy-up with a cinematic crowd. In San Diego's rugged Point Loma peninsula the Pearl is a made-over 1960s motel where Saturday night at the movies takes on a whole new meaning and the best seats in the house are to be found in the heated saltwater pool.
LONDON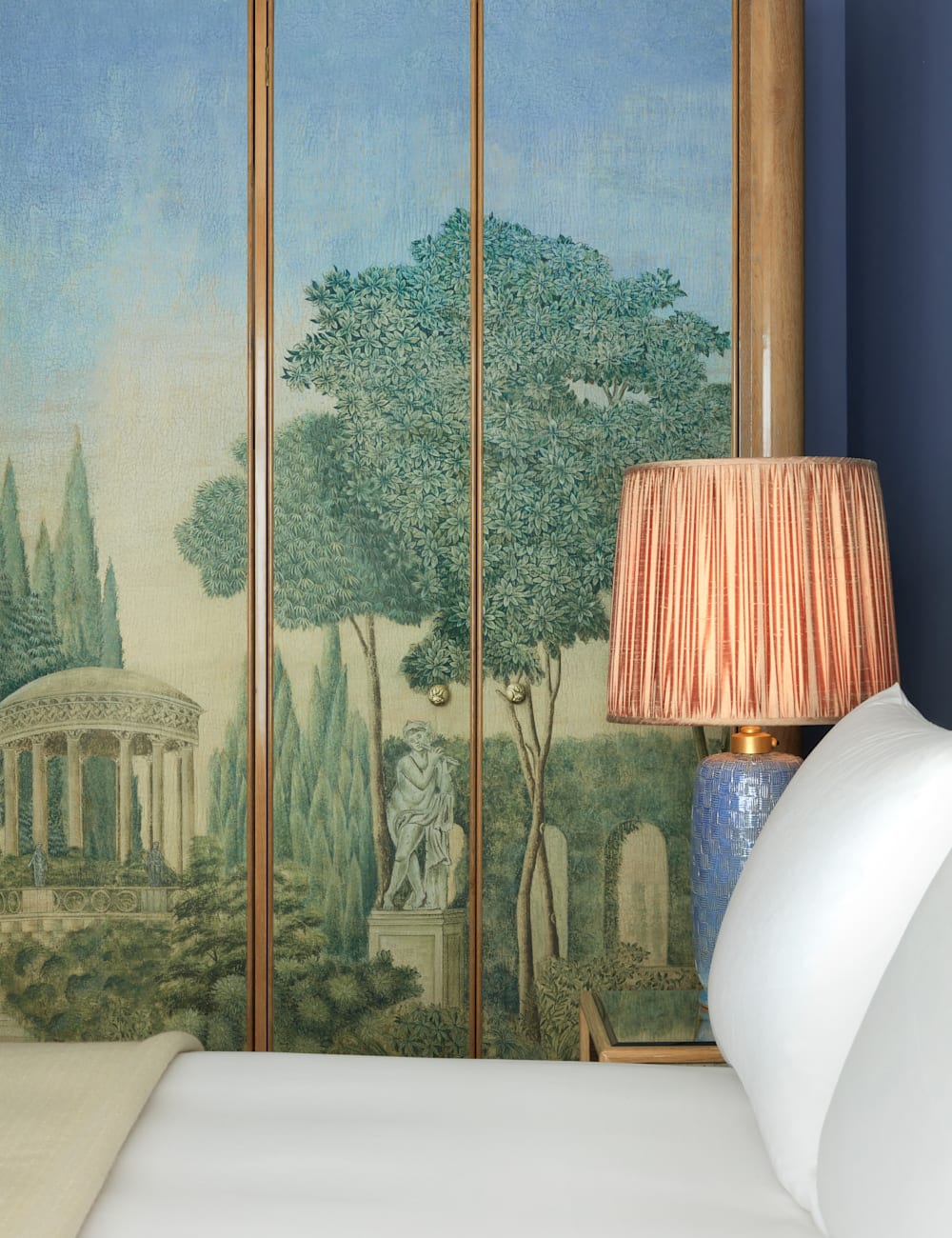 If you spent any of London's summer stood with a pint outside Soho institution the Blue Posts wondering what the New York-ish brownstone beauty taking shape across the road was, well, the reveal is getting closer.
The Broadwick – for it is she – is cutting its ribbons in November, a much anticipated opening all set to thrill with its elegant culture-clash Martin Brudnizki interiors, top-tier roof terrace, and distinctly Soho approach (flowers are from Berwick Street market, neighbours Studio Nicholson are on uniform duty, music is programmed by adjacent record store, Sounds of the Universe etc).
BELGIUM & THE NETHERLANDS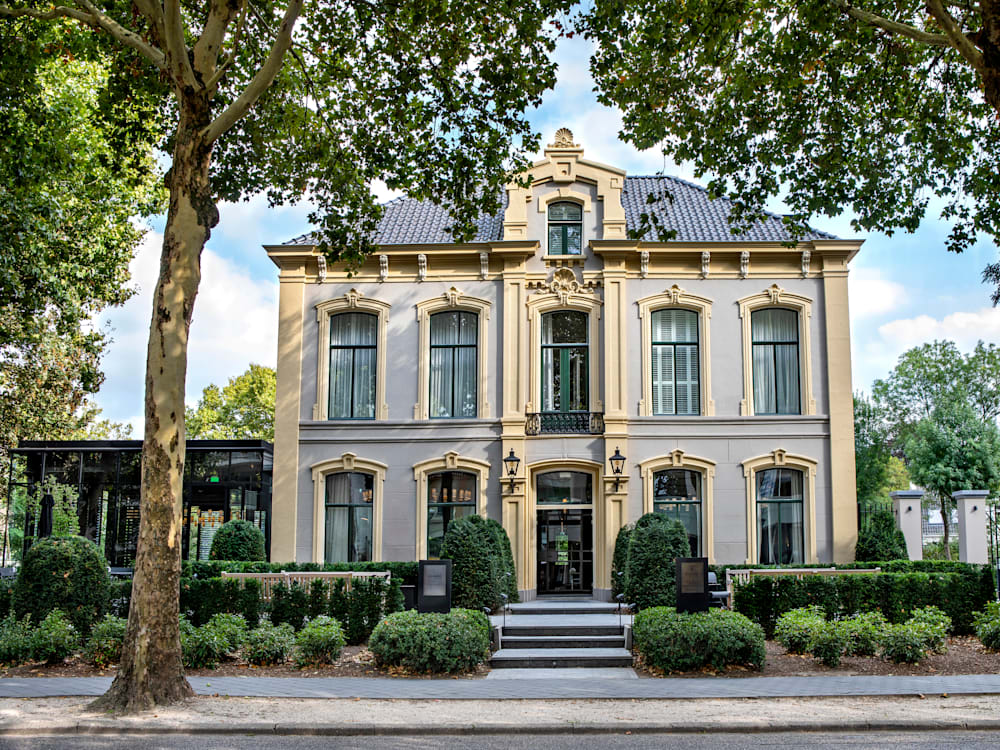 The change of season is fuelling our lust for bucolic romps – and we're eschewing the obvious city breaks and turning our affections on rural(ish) boltholes in Belgium and the Netherlands.
De Durgerdam is a Dutch contender within foraging distance of Amsterdam, and yet this listed coastal stay and gourmet dining spot has enough meadows, marshes and fine-to-freewheel bike trails to tempt you to stay put.
Pillows Hotels excel in taking storied lodgings and updating them with 21st-century hotel frills, and newest arrival, Pillows Grand Boutique Hotel Ter Borch, in Zwolle, is an arresting example (not just because of its former-police-station past either).
Across the border, canalside Bruges stay, the Notary, seems central enough in the Belgian pretty city, but is an overhauled stately home with enough grounds to pass for a country estate. And for the real deal outside Rochefort, soon-to-launch Chateau de Vignée, is a well-cellared modern mansion with a starred restaurant in the Belgian Ardennes.
MEXICO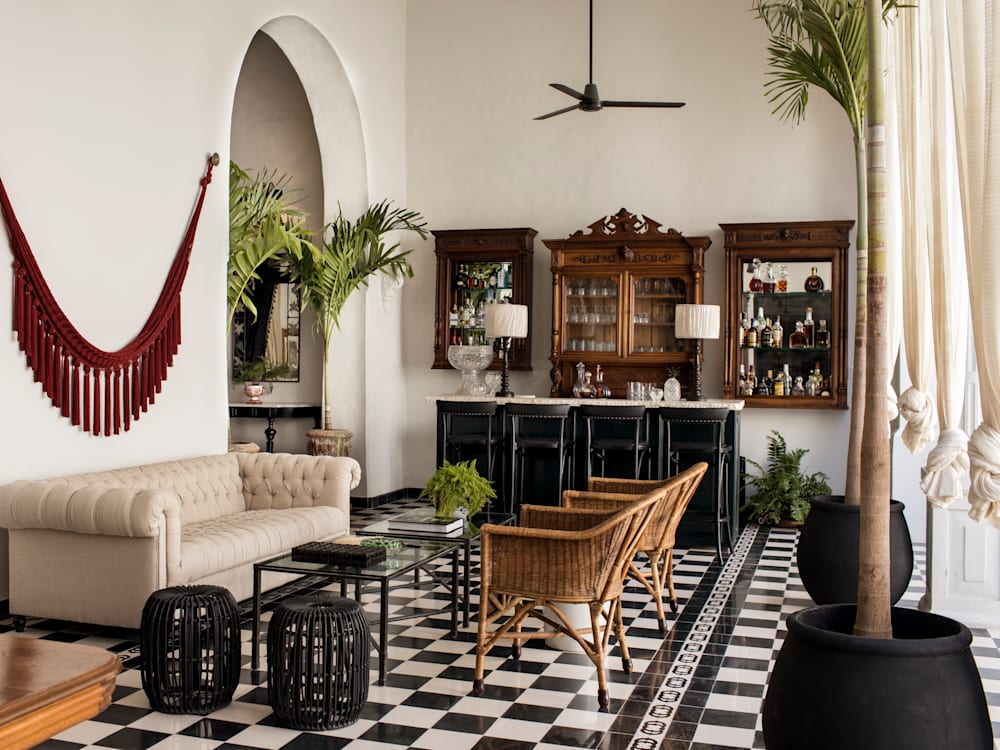 Plenty of rays await in the Playa del Carmen playground of Mayakoba, a gated community of resorts, which includes a Rosewood outpost. Here, guests weave their way along the waterways to their suite by boat, there's a cenote on-site, and activities range from yacht charters to diving trips.
Inland in Mérida (after an obligatory Chichén Itzá pitstop), Casa Olivia is the perfect antidote to one too many poolside margaritas at Mexico's many beachfront resorts – swap the sunlounger for strolls through the colourful streets of the magical old town instead.
And its name may mean lost, but you'll be glad you found El Perdido over on the Baja California peninsula, surrounded by blustery Pacific bluffs, with hammocks, a sunken hot tub and cacti-lined paths creating a dream desert scene.
MENDOZA
Come to Mendoza around October time and its already dramatic landscape gets a fiery coat that makes horse rides, treks, ziplines, and river rafts feel that much more cinematic. Yet it's Mendoza's other, quieter draw – making 80 per cent of Argentina's wine, that is – that has produced the legend that is Susana Balbo, the country's first female oenologist, head of a super-brand, and now getaway game-changer, with SB Winemaker's House & Spa Suites.
Along with her daughter, Balbo has opened up her Chacras de Coria home, stocked the cellar to the brim, conjured up culinary experiences worthy of the pairings, and added spa baths and saunas to each of the just seven suites – we'll drink to that year-round.
THE COTSWOLDS, SUSSEX & KENT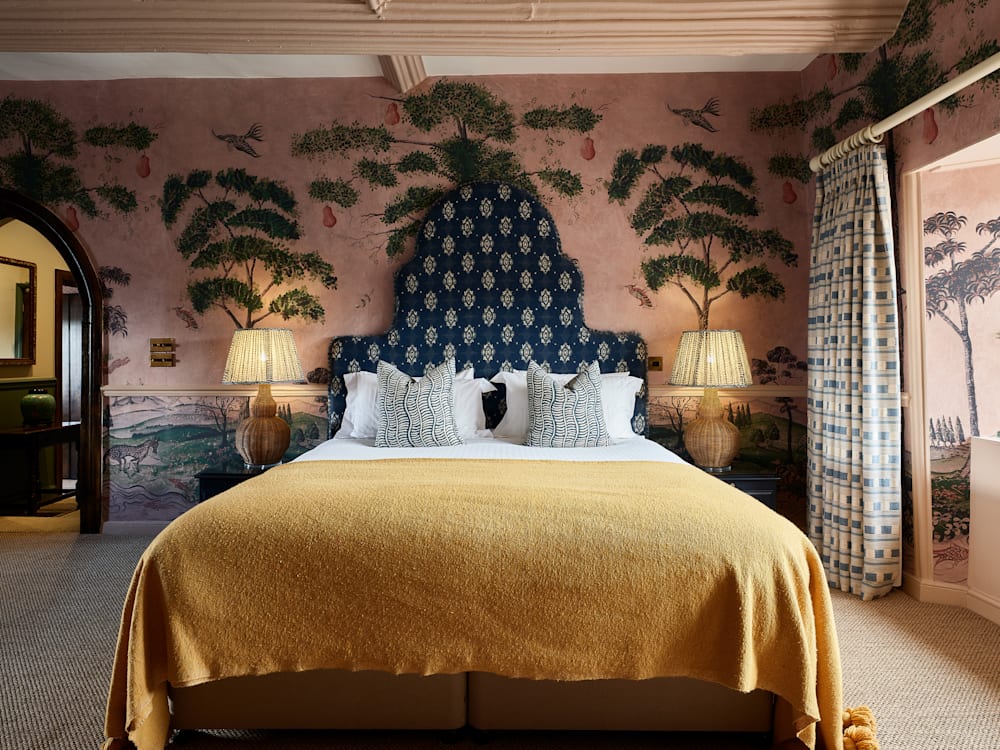 Britain is expert at autumn. It has nothing to do with steely temperaments or our stock of autumnal metaphors. No, it's that when the great outdoors brings on polite dismay, we have some truly excellent indoors to fall back on. Places like Cowley Manor, freshly emerged from a shake-up by everyone's favourite cocktail-slinging Experimental hotel group, with Jackson Boxer on kitchen duty.
Hop the county border into Wiltshire and you'll find an equally cheering hearth at the Old Bell which, at 800 years old, could well be Britain's oldest hotel. Old and wily, it would seem, for the interiors subvert all expectations. The Texan owners have waged war on seasonal blues with profuse patterns and a riotous approach to colour.
It's a look that chimes rather nicely with the Bell in Ticehurst in Sussex, a delightfully madcap country inn where signed Francis Bacon works are mingled with shop mannequins, retro Bakelite telephones, and timeworn typewriters, creating a warm and fuzzy sort of nostalgia. And in Kent, refuge is assured at Boys Hall, a slice of Olde England with mullioned windows, timber beams and oak furniture that dates back four centuries. In other words, it's as cosy as they come.
WARSAW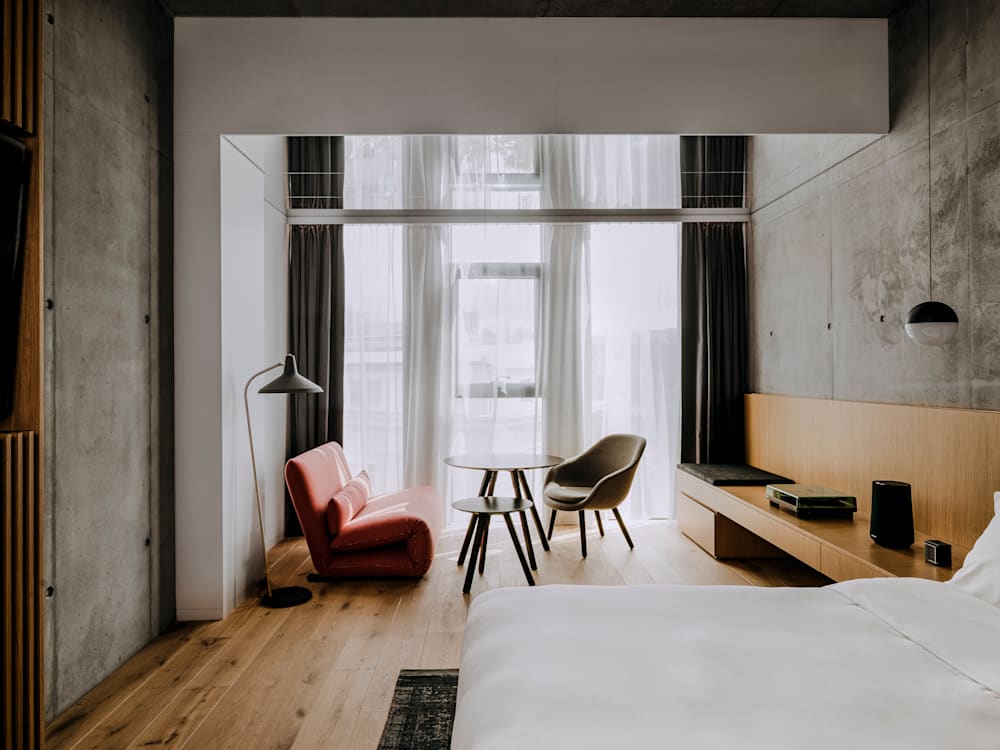 Sometimes when you're travelling you crave familiar comforts; and if you're a certain kind of jet-setter, that might be Nobu's benchmark-setting Nikkei cuisine (it's the black-miso cod and jalapeño-spiked yellowtail sashimi for us), and masterfully Japanese-minimalist rooms.
But, this time, you can experience them in the new surrounds of Nobu Warsaw. Its past/present building sports one elegant art deco wing, and one ultra-modern, plus a touch more raw concrete for an edgier urban feel. Set in the heart of the city, it's all set for city breakers to explore the Old Town market square, Royal Palace or Vodka Museum, and within there's a wellness centre (with a touch of Eastern healing), sake bar, and – of course – world-renowned feasting.
COSTA RICA
Hankering for an extended al fresco fix? Look no further than Edenic Rio Perdido where the ethos is less hotel, more outdoor playground (one that admirably protects the biodiversity of its surroundings). 20 miles of walking, running and cycling trails are hidden beneath the jungle canopy, as are cosy bungalows, thermal rivers, and mineral-rich bathing pools (one has a swim-up bar, FYI).
For a change of pace, head to Kurà – a sleek, Pacific-facing hideaway with sweeping views, outdoor showers and breezy balconies. Divers should point their compass towards Isla del Cano – one of the world's best spots for spotting manta rays, turtles and dolphins. Kick off the flippers on return to the hotel's saltwater infinity pool, which lacks in tropical fish but more than makes up for it with its jungle and ocean views.
VIETNAM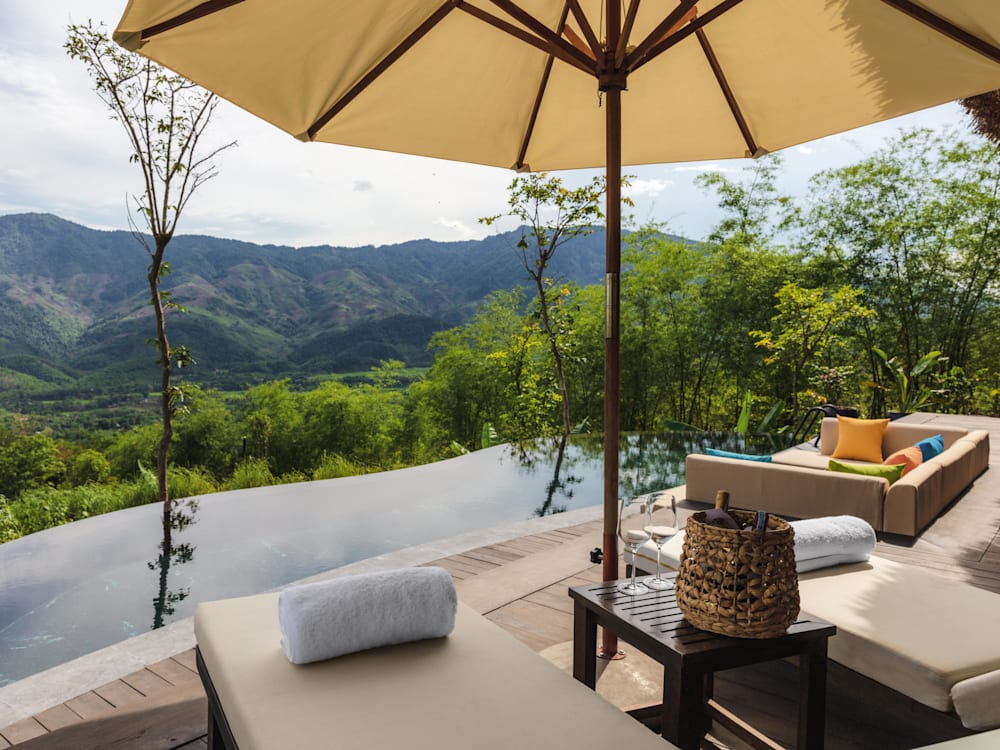 Come October, Mai Chau's flower-dotted valleys and stepped paddies have been fed by the rainy season and lush green landscapes await those looking for something a bit stronger than the Calm app. It's also the season for cloud-hunting, and we're not talking pointing at something fluffy in the sky because it looks a bit like Ryan Reynolds; rather whole other worlds suspended in the sky and sun-gilded spectacles.
With its sizeable villas perched high on hilltops (some with private pools), Avana Retreat is the ideal spot from which to gasp in awe, when you're not slurping down pho or being healed with herbology in the spa. And it's as respectful of its wondrous surrounds as it is its local culture, with a stilted-hut museum onsite celebrating Hmong and Muong crafts, visits to local villages, Xòe dance performances, and enlightening classes.
NEW ZEALAND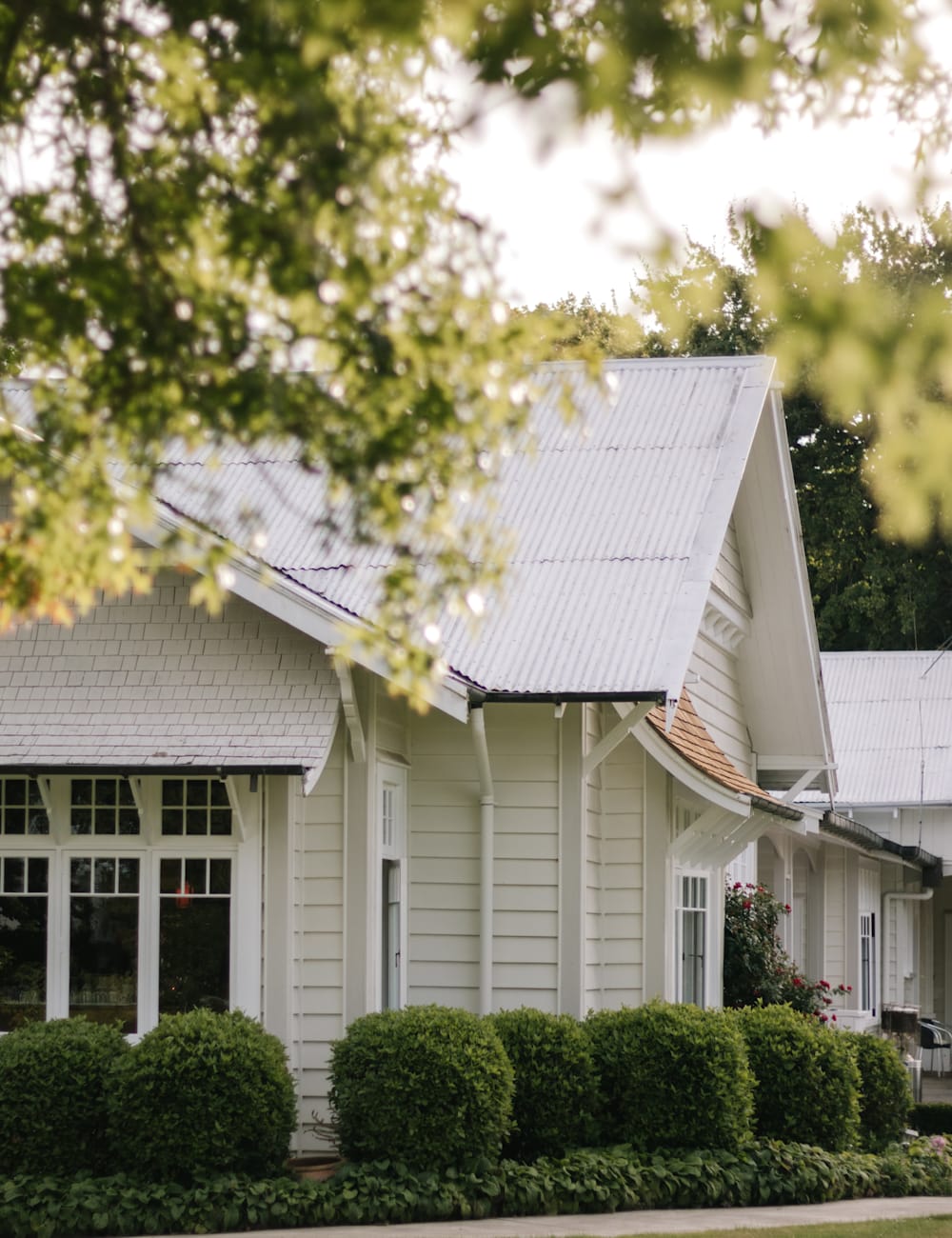 The mercury's on the up in New Zealand and we're glad-eyeing Wallingford Homestead, where former-restaurateurs Jeanette and Chris Stockdale are making the most of their working-farm estate and transplanted truffle groves are serving up gourmet wonders from upscale lodgings brimming with period charm.
Equally admirable but utterly different, Ebb Dunedin is a contemporary eco hotel, centering around an atrium (with a retractable roof) and a stellar ground-floor café, plus it's an excellent base from which to explore the lively university city of Dunedin, as well as South Island's coastal wilds.
To see every new addition to our collection visit our arrivals lounge
---
Compiled by Hannah Dace, Martin Dickie, Stephanie Gavan, Caroline Lewis, Richard MacKichan Ellie Nelson, Kate Pettifer, Kate Weir, and Hamish Roy