Here's to 2023, then. And with sincere apologies to West End songwriters Anthony Newley and Leslie Bricusse, it's a new dawn, these are new stays and, well, we're feeling pretty good about them. So break out those blank diaries and start making travel plans, here's where we can't wait to check in this year…
SWISS ALPS
This year, we're stoked about the Swiss Alps and the handsome Chedi Andermatt – a collection of chalet-style wings with dark wood walls, mountain views and roaring fireplaces. Stately bedrooms with glass-fronted fires lead to spa-style bathrooms (quite literally smoke and mirrors), and all rooms boast a mountain-facing balcony.
Here, alpine opulence and Asian serenity strike the perfect match. Sake, sushi and a sleek cigar lounge provide the fuel for days spent in the Urseren Valley. And we're keen to rekindle affection for the Alps outside of winter – dramatic peaks, cascading waterfalls and rapid rivers make for ample exploring year-round, be that hiking, biking, skiing or spa-ing.
NAMIBIA
For an extreme take on going off-grid, Habitas Namibia is the 125,000-acre reserve of your notification-free dreams, especially if you've always wanted a braai with some bushmen. The sustainable stay, an hour east of Windhoek, is a world away from safaris with an *insert collective noun* of Jeeps making the rhino run for cover.
Instead – after a welcome ritual involving the burning of myrrh – participants can expect distraction-less meditations in the bush, spa treatments using the red ochre of northern Namibia's nomadic Himba tribe, light-pollution-free stargazing and lessons in how to throw some traditional dance moves. The only thing making this a traditional safari are the lion, leopard, elephant, and rhino sightings out on the savannah.
FINNISH LAPLAND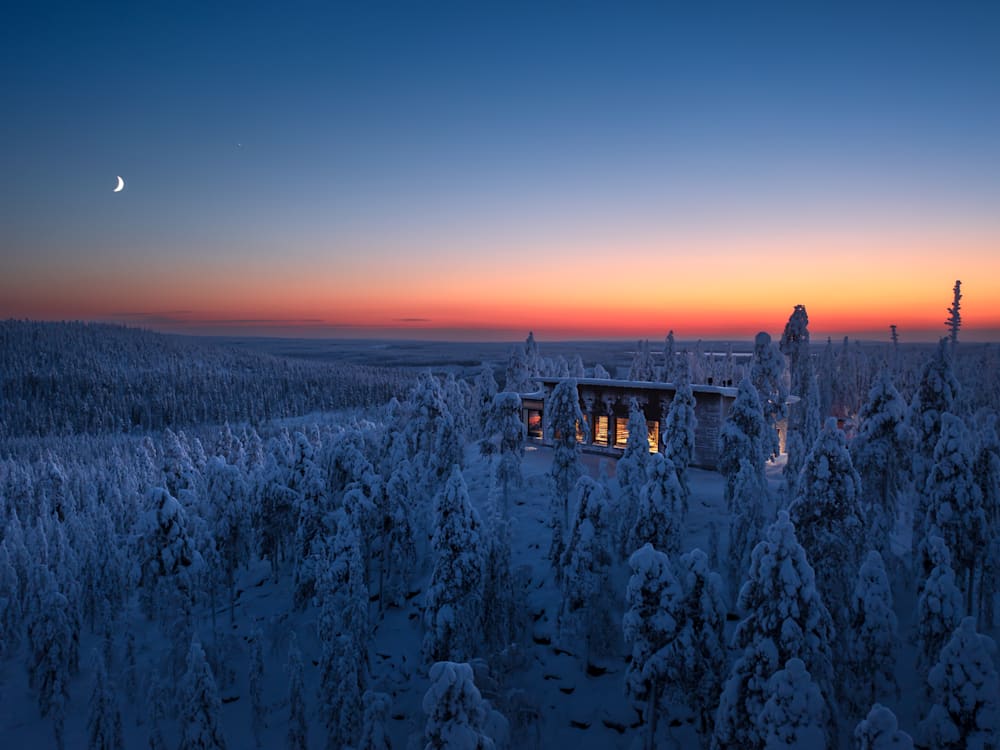 Ignoring January all together is one way to keep the blues at bay; going off-grid is another. At Octola Private Wilderness, a dreamy 400 hectare snowglobe in the heart of the Arctic Circle, you can do both, cocooned in Lappish luxury, no less. When we say 'dreamy', we mean it – even Google can't pinpoint the exact location of this exclusive use, other-worldly escape.
Flanked by forest and immersed in Finish folklore, been-there-done-that-er's have their work cut out here with every imaginable adventure up for grabs. Say hei to the resident herd of reindeer, take a sub-zero sledge ride with some rather handsome huskies or fetch the duvets and furs for cosy nights under those wispy northern auroras. New Year's resolutions? Let 'em wait.
THE PEAK DISTRICT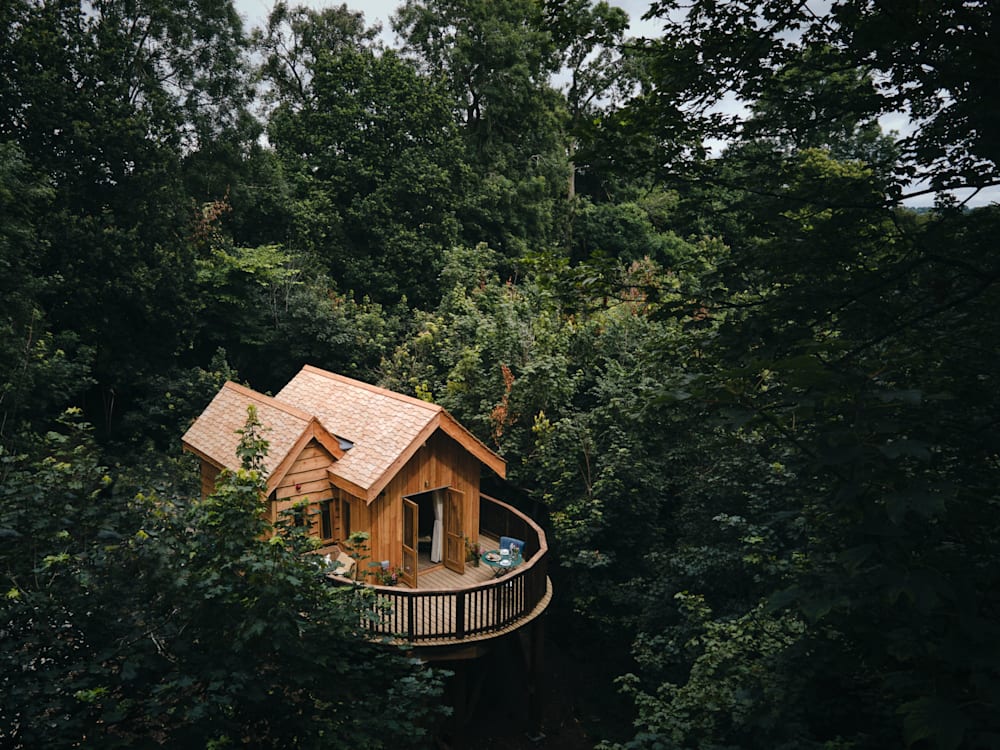 A rugged wonderland for walkers and Britain's first national park, the Peak District provides some of England's most stirring scenery. But for too long, an idea has pervaded that anyone who gets their kicks outdoors doesn't want any fuss from their hotel. Ahem, says nature-rooted stay Wildhive Callow Hall, which has set about injecting a much-needed dose of chic to the peaks.
You can choose from rooms in the historic main house – where in-demand interiors maven Isabella Worsley has eradicated any trace of Gothic gloom with colour, print and modern art – or bunk up in a treehouse in the grounds and enjoy the view from the copper bath tub on your private deck.
BACALAR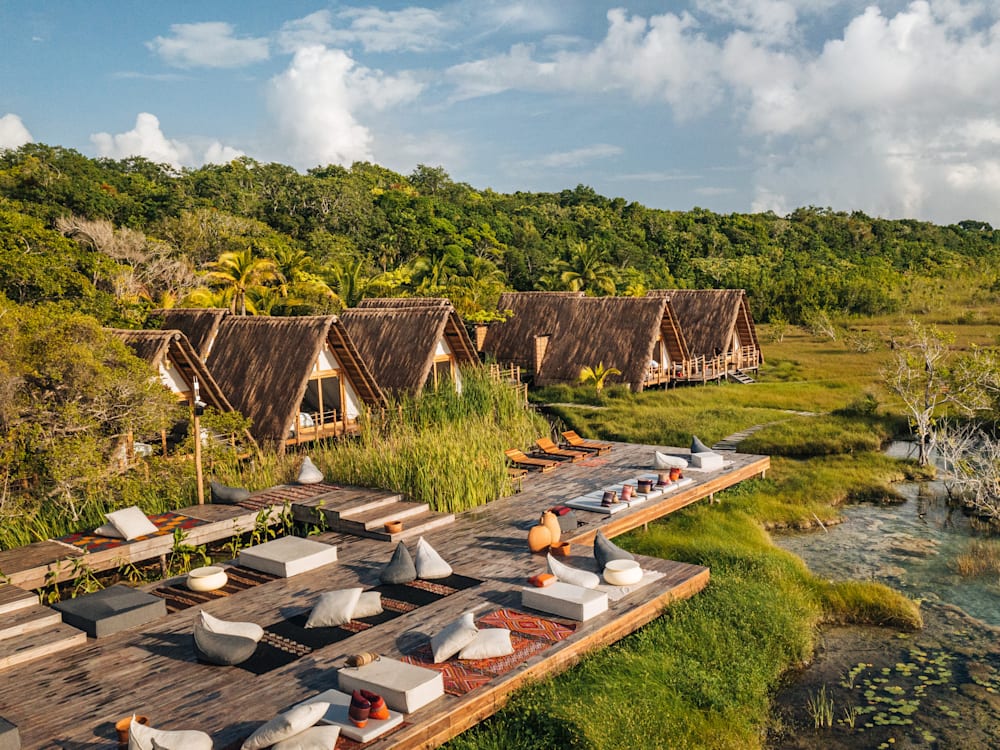 Near Mexico's jungly Belize border, next-gen hoteliers in lagoon-side Bacalar are committed to a more sustainable relationship with the land than in tourist hotspot Tulum a couple of hours north. And who wouldn't want to protect this cenote-dotted, turquoise-tinted wonderland?
Leading the way is Habitas Bacalar, where environmental impact is at zero thanks in part to its canvas and palapa-frond A-frame tents – one of them the setting for plant-forward Siete restaurant. Similarly minded Casa Hormiga adds a temazcal steam lodge, cacao ceremonies and sound healing to its roster of soul-nourishing ventures.
PORTO
Breathing space. On a city break? Well, sim, say those in Porto where this urban bolthole dedicated to your red blood cells resides. Jardins do Porto Boutique Guest House has leafy, design-led rooms, a wondrous garden and a plant-based greenhouse restaurant.
More lungfuls of fresh air – plus vintages bottled on the estate – are yours to gulp down at gloriously isolated agriturismo Terra Rosa Country House & Vineyard, an hour north of Porto.
BAHIA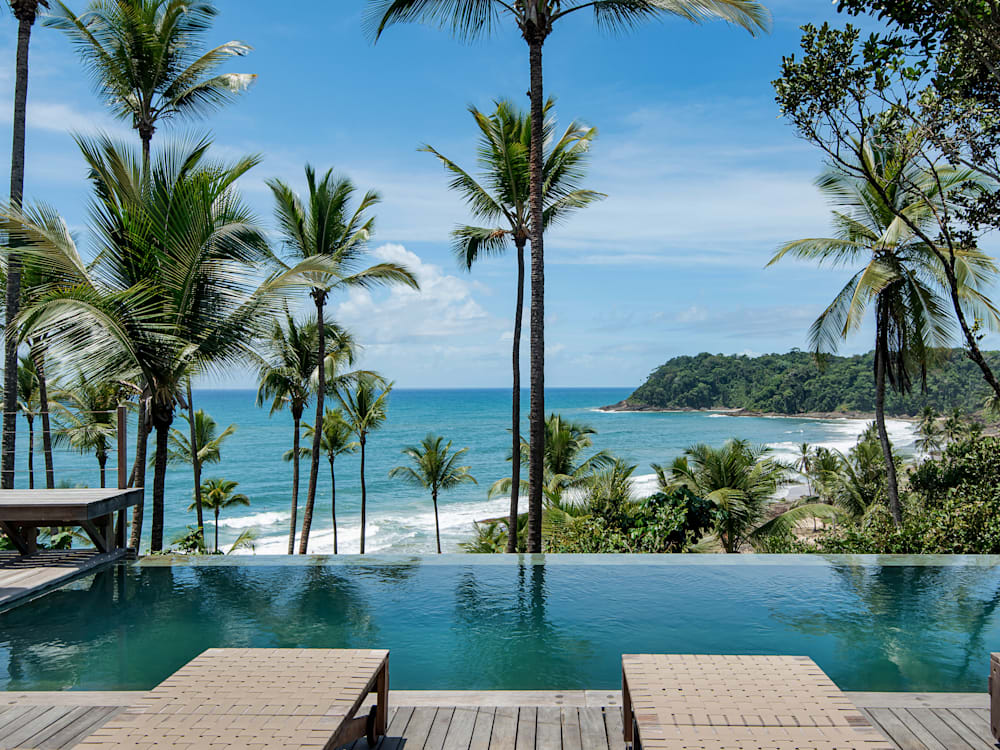 When it comes to falling for Brazil's northerly tropical coastline, we've been Bahia for a while… It's a passion that's shared by Swedish hoteliers Juliana, Daniel and friends, whose holiday fling with Itacaré blossomed into a committed romance with the arrival of Barracuda Hotel & Villas.
There are Swedish touches (Scandi-chic suites, an evident love of the outdoors), but it's the liberal helpings of local flavour that make this jungly estate of villas and suites stand out. The kitchen team is proudly Bahian, celebrating local cuisine in seasonal plates and a Saturday night grill takeover of just-landed fish. The adventures on offer are also a full-on regional seduction: surfing lessons, capoeira tasters, cookery classes, kayaking the mangroves and waterfall treks will also leave you in love with Bahia…
BERGEN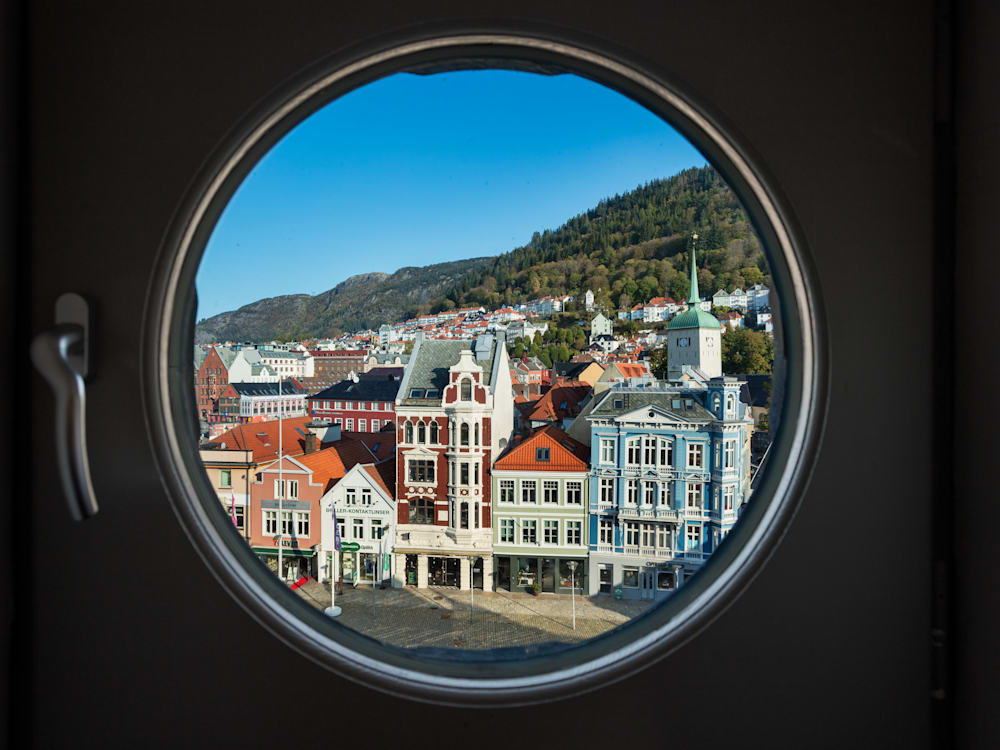 Bergen has riches: Christmas-decoration houses, mammoth mountains, and a magical tangle of fjords. Take stock of it all from Bergen Børs Hotel, a 19th-century Renaissance Revival exchange that's gained even more currency as a luxury stay with frescoed bars, handsome rooms and a restaurant that earned the Norwegian city its first Michelin star.
BALTIMORE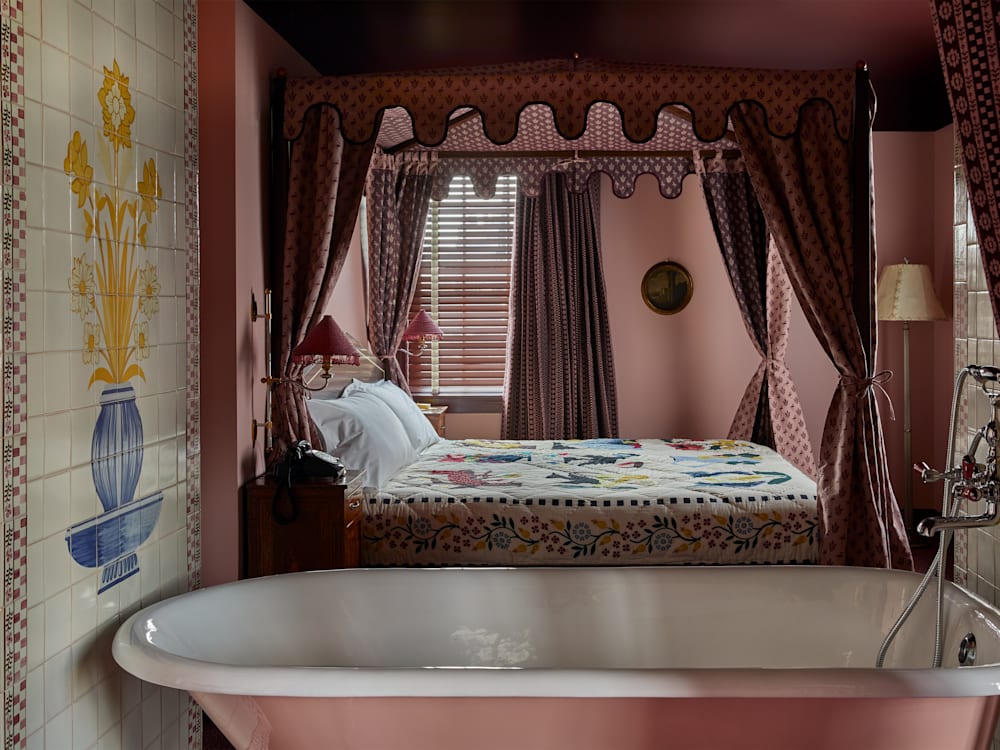 Louche, flamboyant and voluptuous to its core, Ulysses is inspired by filmmaker John Waters, one of Baltimore's most transgressive sons. It's the latest resident of the Latrobe Building on East Reed Street, a mayor's home that sank to the status of a flophouse in the Seventies, when it was a hangout for artists, drag queens and misfits. Clearly, its character arc was not yet complete, swinging upward onto the path of redemption since the Ash NYC group took over.
Far from cleansing its shady past, they've leaned into the camp and countercultural roots, giving it the fuschia colouring and strutting confidence of a pink flamingo. The rooms and suites are charmingly melodramatic, blending Provençal quaintness with Maharajan splendour and Napoleonic pomp. Downstairs, there's a Gallic bistro with polished-burl walls and a Studio 54-esque cocktail lounge with purple sofas, mirrored walls and an appetite for debauchery. If the Dreamlanders had a private heaven, this would be it.
VENICE
If Venice is the question, our answer is always a fiercely resounding yes. And this year we're making a beeline for Serenissima newcomer the Venice Venice which, as well as being good enough to name twice, is stirring up the slumbering grand canal with its razor-sharp post-Venetian style, museum's worth of 20th century art and pop-inspired takes on classic cicchetti.
The noble bones of the hotel's 13th-century palazzo (once home to the Da Mostro dynasty) have been lovingly updated with modernist nods to enigmatic Venetian architect Carlo Scarpa, a glitzy rooftop terrace, intimate spa and a gondola's worth of big, bold ideas. This is Venice – not as it was, nor as it is, but a seethingly cool vision of how it may be tomorrow.
SUMBA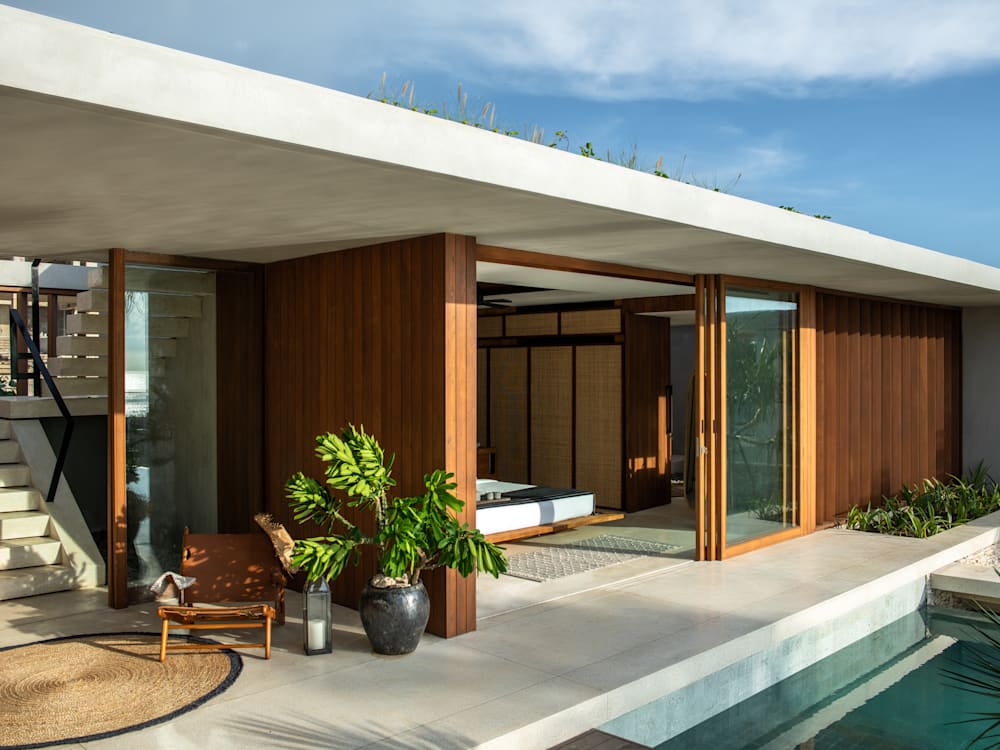 If you're (understandably) seeking a little alone time after a family-driven festive season, the secluded Indonesian isle's Cap Karoso provides with character. Hand-dyed ikat textiles, Marapu ancestral artwork and locally sourced teak adorn bedroom walls. Shamanic healing rituals and sea salt scrubs await at the spiritual spa.
But Cap Karoso's passion for protecting Sumbanese culture steps goes much further; the on-site Marapu-run farm (that also doubles-up as a landscaping school for locals) supplies fresh ingredients used to craft each and every meal. Nearby villagers teach traditional fishing and weaving techniques, and guide sandalwood (a native breed, not actual wood) horse-riding tours; or, if you're not quite so adventure-driven, meditation sessions are also on the cards. Oh, and you might want to leave the watches at home for this one, time ticks at the pace of those local shamans.
MALLORCA
It isn't just Hotel Son Net's name making the hotel world come over all poetic – this Balearic belleza (sister to lavish Marbellan, Finca Cortesin) isn't set to open until spring 2023 but she's already inspiring travel-writer rhapsodies about her blazing blush facade, beautiful beamed ceilings, go-weak-at-the-knees mosaicked floors, top-of-the-world views of Mallorca's inland Puigpunyent Valley, sparkling pool and fruitful vineyard. How do we love thee, Son Net? Let us count the ways…
WALES
Rob and Clive, two former London creatives, have upped sticks in spectacular fashion to open the Royston, a ravishing, under-the-radar boutique farmhouse in the tiny village of Llanbrynmair in mid-Wales.
But where do they get the drive to run a ship as meticulously as this (book ahead for supper: it's the real deal) – and in such glorious remoteness? One glance along the Twymyn Valley from their board-game-and-craft-ale-stocked front room should provide the answer.
MILAN
You'd be hard pushed to find a better Milanese muse than Portrait Milano. It's the latest hotel from the illustrious Ferragamo family, who've swished into Milan's former Archiepiscopal Seminary, a Lombard Baroque stunner with stone colonnades overlooking an interior square. Over the years, it's also been home to a library, a school, a printing shop and the studio of renowned modernist architect Mario Bellini.
Now, the buck has passed to fellow architect Michele Bönan, whose interiors are visions of restrained Ferragamo luxury: dark wood panels, white marble bathrooms, cream upholstery and gem-toned rugs abound. The hotel's a beauty as it is, but there's a lot more to come in 2023 including a Mediterranean restaurant with tables lining the portico, a pool surrounded by stone columns and a subterranean spa in the baroque vaults.
LOS ANGELES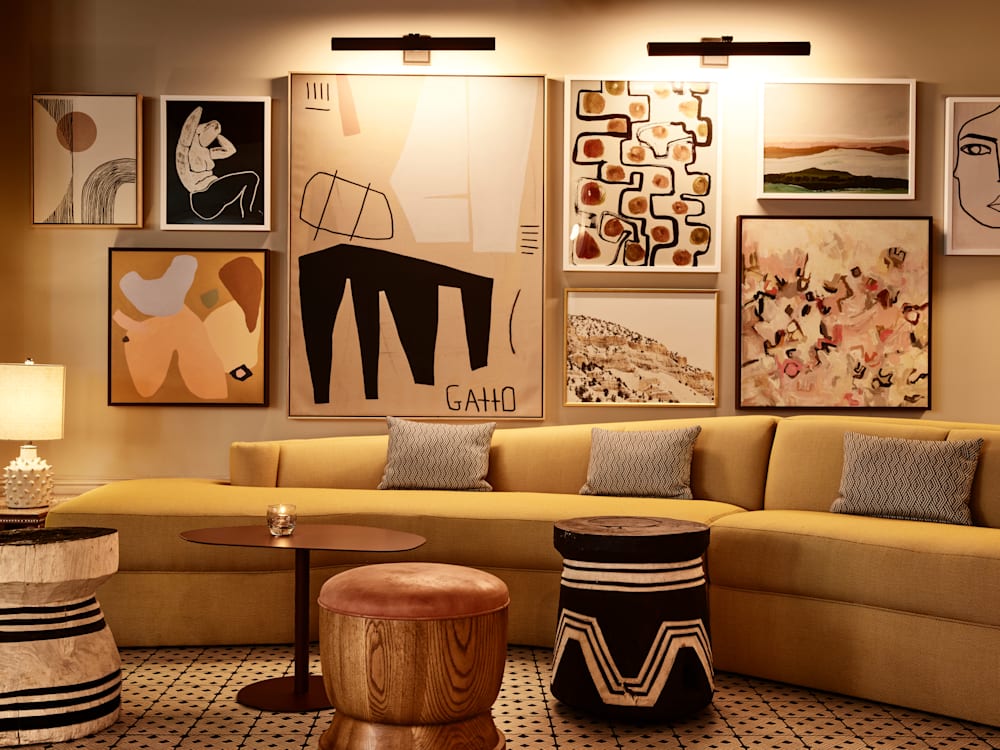 There's a new address to know in LA. Okay, let's be honest, there's always a new address to know in LA but, to use local parlance, this one's gonna be a star…
The Aster, on Hollywood and Vine, is a modish members' club with postcard-perfect views of The Sign and the Capitol Records building (Aster la vista, you could say). Although if you're anything like us you'll be more likely to have your head turned by the handsome mid-century styling, the generously sized suites, the lemon-tree-shaded pool, the giant Pacific ocean mural by artist Jason Gaillard, and the on-site recording studio. Stick around for a nightcap and you never know who might show up to entertain; Duran Duran performed here recently.
SIRACUSE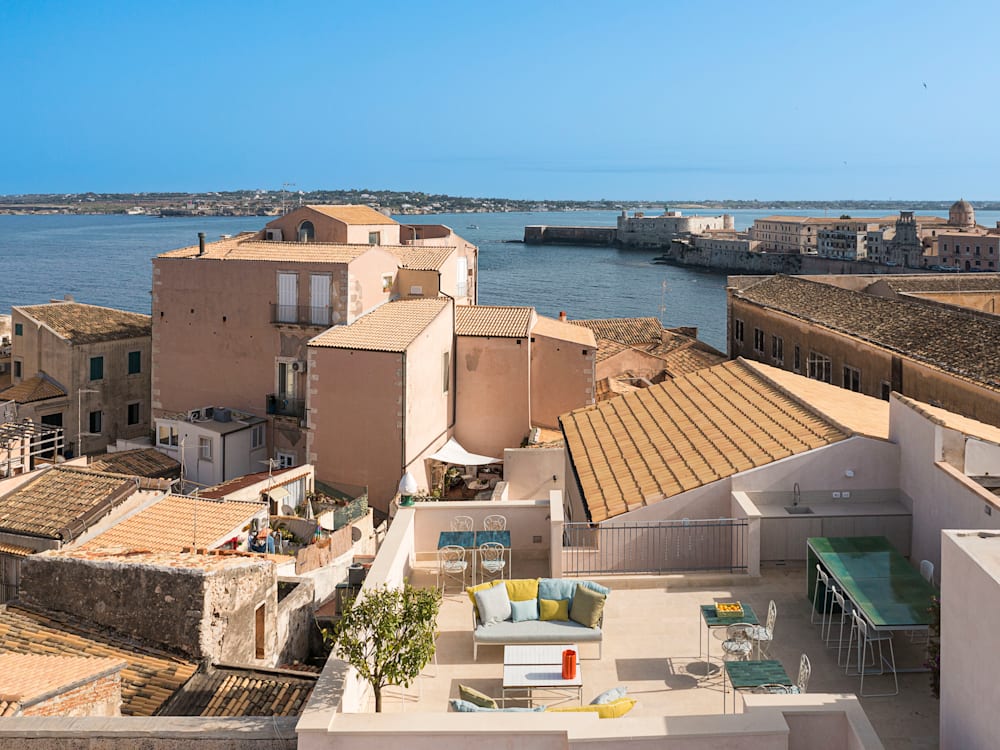 We don't usually take travel tips from politicians – much less one who lived 2,000 years ago – but in the case of Siracuse, we'll make an exception. For it was Roman statesman Cicero who said it was 'the greatest and most beautiful of all Grecian Cities'.
While it looks a tad different today (and is no longer Greek, to boot), this Sicilian city is still aglow with ancient history. If you're keen to revel in its radiance, there's no better stay than Lùme on the island of Ortigia. The name literally means 'glow', and though it's very much a hotel of today, its walls and floors of Etna lava and Ragusian pietra pece would look quite Hellenic in flickering candlelight. It has a sun-trapping roof terrace that'll light up your mornings and a spa to provide glow-ups that'll have you feeling like a deity.
Keep up to date with every new arrival in our just-added collection
Compiled by Hannah Dace, Martin Dickie, Stephanie Gavan, Emilie Hall, Caroline Lewis, Richard MacKichan, Ellie Nelson, Kate Pettifer, Hamish Roy, Kate Weir