In the centre of Paris on Avenue de l'Opera, the famous thoroughfare running from the Louvre to the Palais Garnier opera house, you will find the Nolinski hotel, its tall wrought-iron doors an unassuming gateway into slice of art deco heaven at the city's heart.
Or, in my case, you won't find them and will instead enter through Nolinkski's restaurant, dragging two suitcases and an overflowing tote (packing light is a life skill I refuse to acquire) past tables of chic French businesspeople and fashionable families in search of the lobby which, thankfully, is right next door.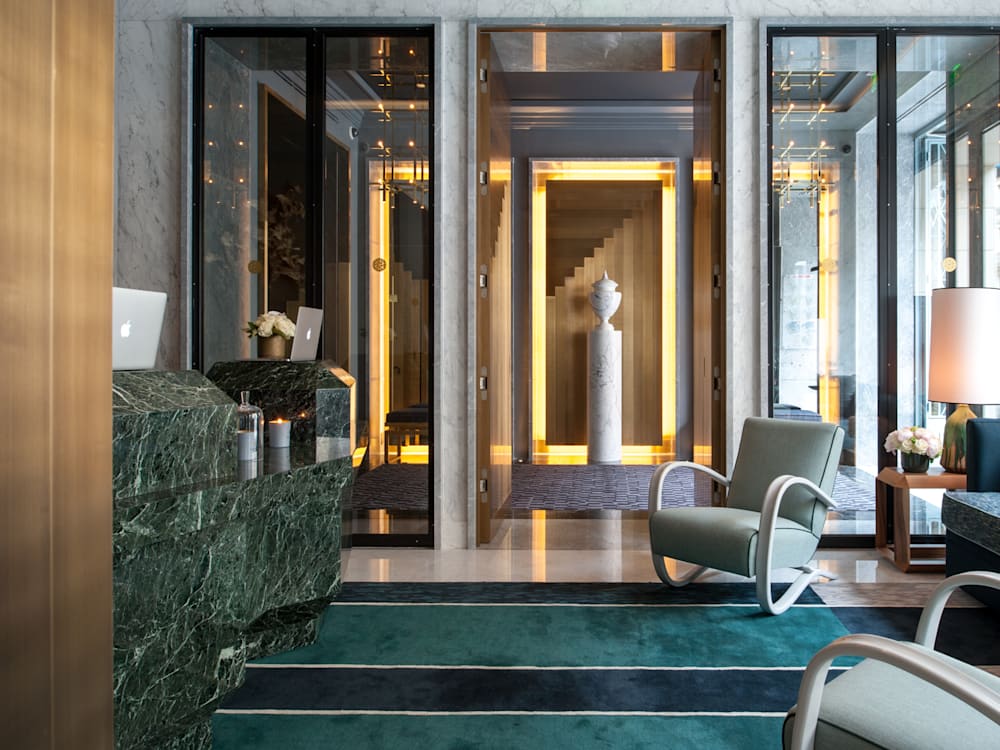 In a city not, ahem, famed for its customer service, my expectations upon check-in were tempered, then immediately surpassed when the stylishly attired concierge, noticing my flustered arrival, smiled graciously and remarked, 'How wonderful you've already seen our restaurant, thank you for saving me the trouble'. I mean. Elegance personified, which is how I would describe the remainder of my stay at Nolinski.
Designed by famed French interior designer Jean-Louis Deniot, its decor is classic French deco with a modern twist. Between the sculptural front desk made from a block of green Carrara marble, mirrored doors, heavy curtains, thick carpets, and medley of bright furniture offset by various shades of grey, it felt a bit like being inside a beautiful jewellery box – and, thanks to the piano player who came to tickle the ivories in the cocktail bar each evening, it even had a song.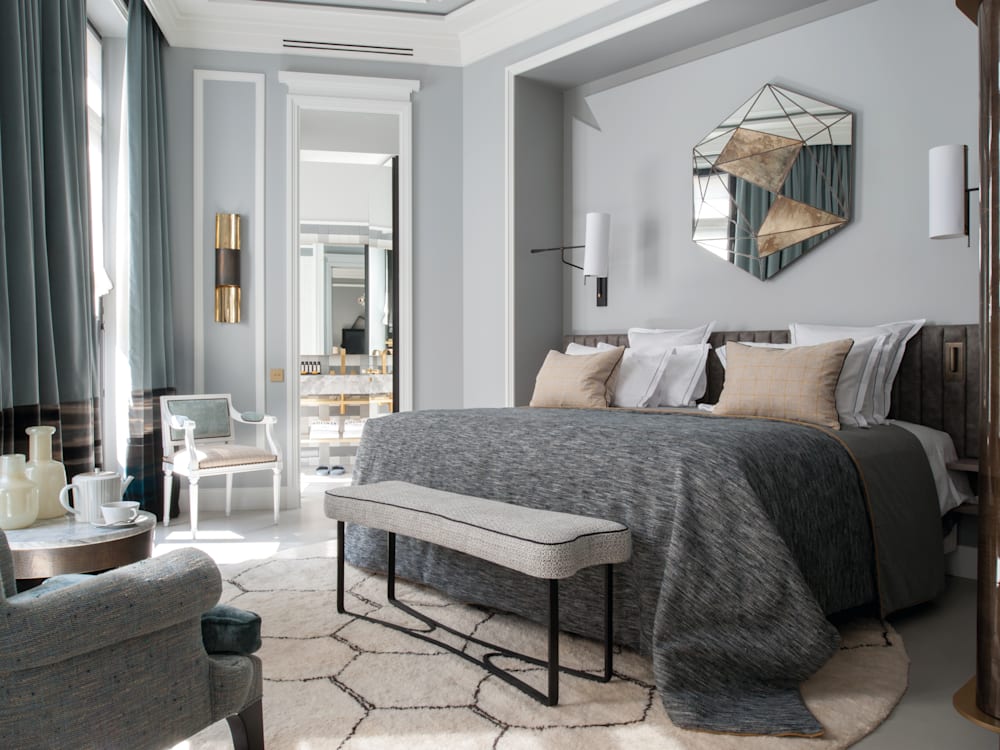 But what really set Nolinski apart for me was its silence. As soon as I entered my room, which really felt more like a well-appointed Parisian apartment thanks to its spacious layout, stacks of art books, vintage Marshall speaker, and sumptuously pillowed bed (I maintain six pillows is the perfect amount for one person), I closed my eyes and heard…absolutely nothing. On one of the busiest streets in one of the busiest cities in the world, I was surrounded by calm.
Opening my eyes again, I passed a table adorned with flowers, complimentary bottles of still and sparkling water, and what I would later discover were some truly delicious chocolate caramel biscuits, and stepped out onto the narrow balcony that looked out over Avenue de l'Opera.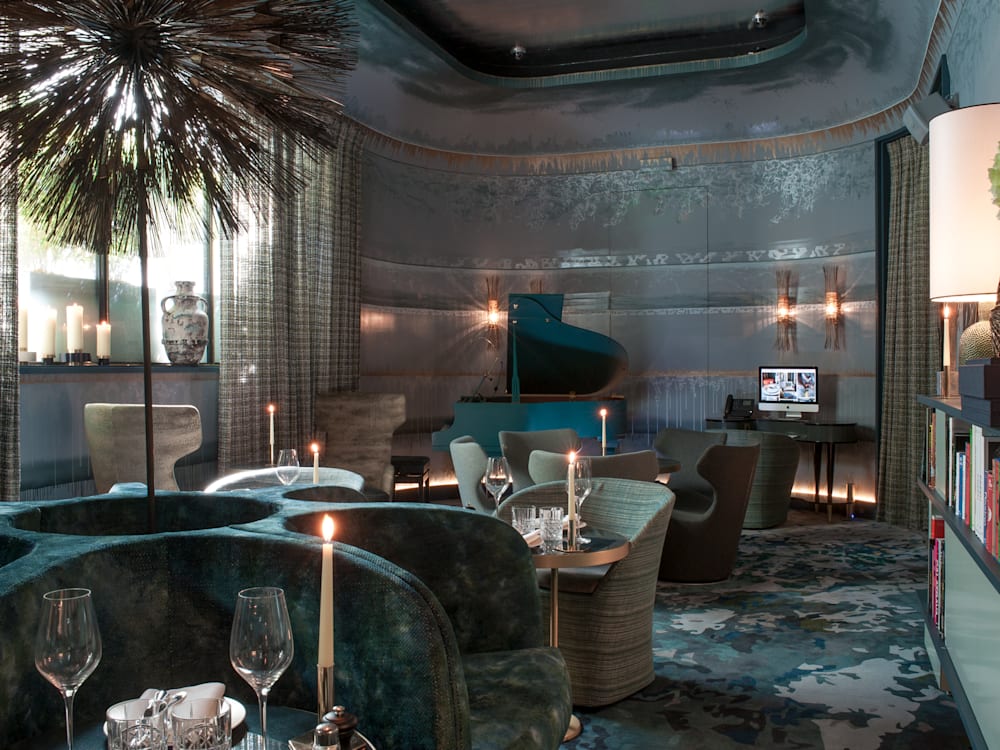 Beneath me, the bustle of the city unfolded like a Victor Hugo play. Just steps in front of the hotel's entrance was the Pyramides metro stop, from which I watched busy Parisians and tourists disappear and appear like actors walking on and off stage. It struck me that Nolisnki had managed to do the near impossible: while there, I felt at once in the centre of everything and peacefully removed from it all, which is how I always want to feel on holiday – or, truthfully, in life.
I slept deeply (again, that quiet!) and woke early to meet a friend for breakfast downstairs. Outside, rain fell from a flat, grey sky but inside Nolinski's restaurant, all was warm and bright. Like the hotel, the restaurant's decor is art deco inspired with touches of Seventies glamour, but while the hotel's palette of greys and jewel tones had a vibrant cool, the restaurant emanated a luxurious warmth. Honey-coloured light bounced off the oiled Versailles parquet floors and yellow marble tabletops as we sank into our plush corduroy seats.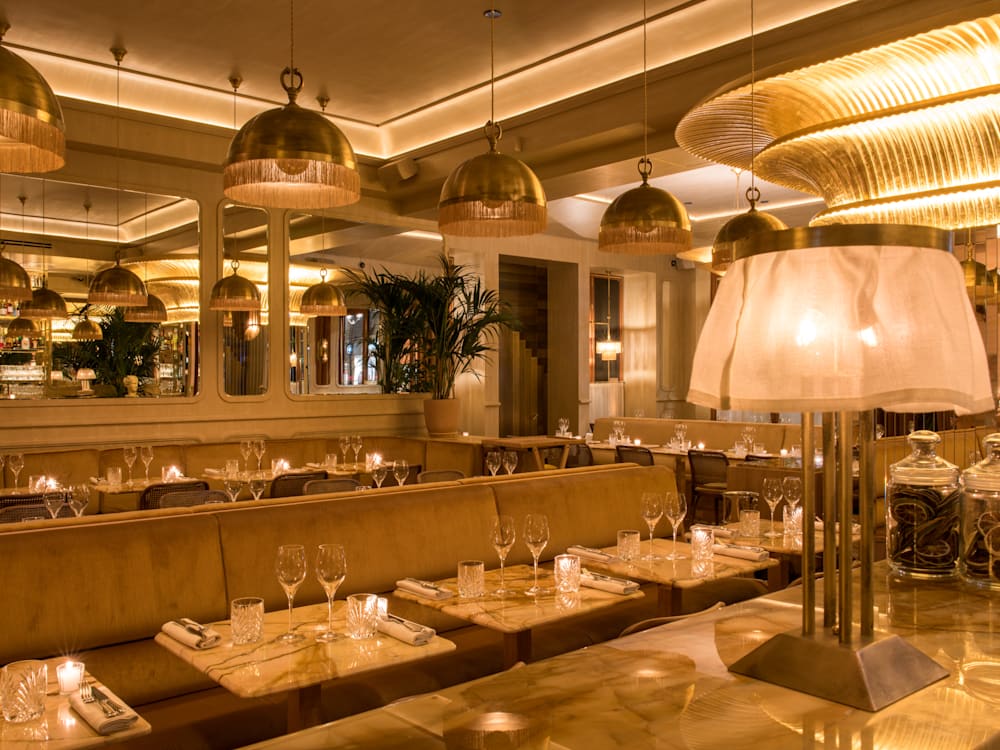 Chef Philip Chronopoulos designed the food to be as inviting as the space with a Mediterranean-inspired menu 'radiant with texture, colours and flavours'. Hungry and happy to be inside, my friend and I ordered pastry baskets (truthfully not the best croissants I've had in Paris, but, to be fair, the bar is high), avocado toasts, and numerous cups of coffee and hot chocolate (little known fact: it's illegal not to order hot chocolate when it's raining in Paris).
Since the weather outside was less than inviting, I decided to spend the rest of the day unwinding at Nolinski's subterranean spa, complete with a sauna, steam room and indoor candlelit swimming pool beneath a fresco of a forest landscape. I booked the signature treatment by La Colline (the iconic Swiss beauty brand and Nolinski spa partner), a two-and-a-half-hour treatment that included a foot scrub, sauna session, and body massage with aromatic candle oil and hot volcanic stones, which was exactly as delicious as it sounds.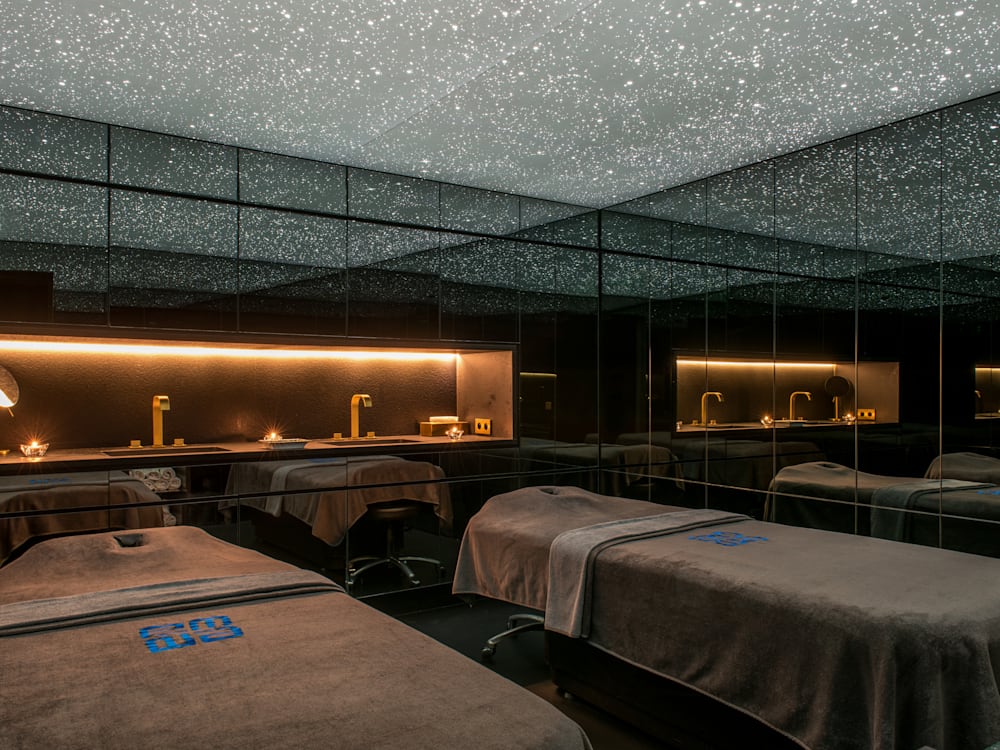 Afterwards, my massage therapist gave me samples of La Colline's face and eye serums, which really did make me look 'lit from within' and convinced me that next time I must return for a facial. As a tip, the sauna, pool and steam room are open to all hotel guests, so even if you don't book a treatment (or one that doesn't include time in them) you can still head down for a relaxing soak.
I returned to my room steamed, scrubbed, and ready for more food (when in Paris, after all). As a thoughtful touch, the front desk offered a range of Dyson hair products to borrow for hour-long time slots, so I was able to give myself a post-spa blowout with the Dyson Airwrap before heading off to dinner.
Nolinski's central staircase is flanked by walls of hand-painted clouds; as I walked down it, my freshly curled hair bouncing cheerfully around my shoulders, it really did feel a little like I was descending from heaven. After all, as Oscar Wilde said: 'When good Americans die, they go to Paris.'
---
Coco Mellors is a novelist from London who spent half her life in New York and now lives in Los Angeles. Her debut novel Cleopatra and Frankenstein was published in 2022 and is being developed for television by Warner Bros. Her second novel, Blue Sisters, will be published in early 2024. Her writing has appeared in The New York Times' Modern Love, The Cut and the Stack.