Lucinda Chambers is a British fashion stylist and designer. She was British Vogue's fashion director for 25 years and is the co-founder of clothing and homeware brand Colville, and online boutique Collagerie. She's designed her own collections, has styled countless shoots (even parts of London's 2012 Olympic opening ceremony), and has consulted for Prada, Marni, and Jil Sander, among others.
Born in Notting Hill, she's a through-and-through West Londoner who's browsed Portobello Market every Friday morning since her early teens – a habit that makes a lot of sense given her fearless maximalism and famous use of colour. We called into her office to canvass some opinions…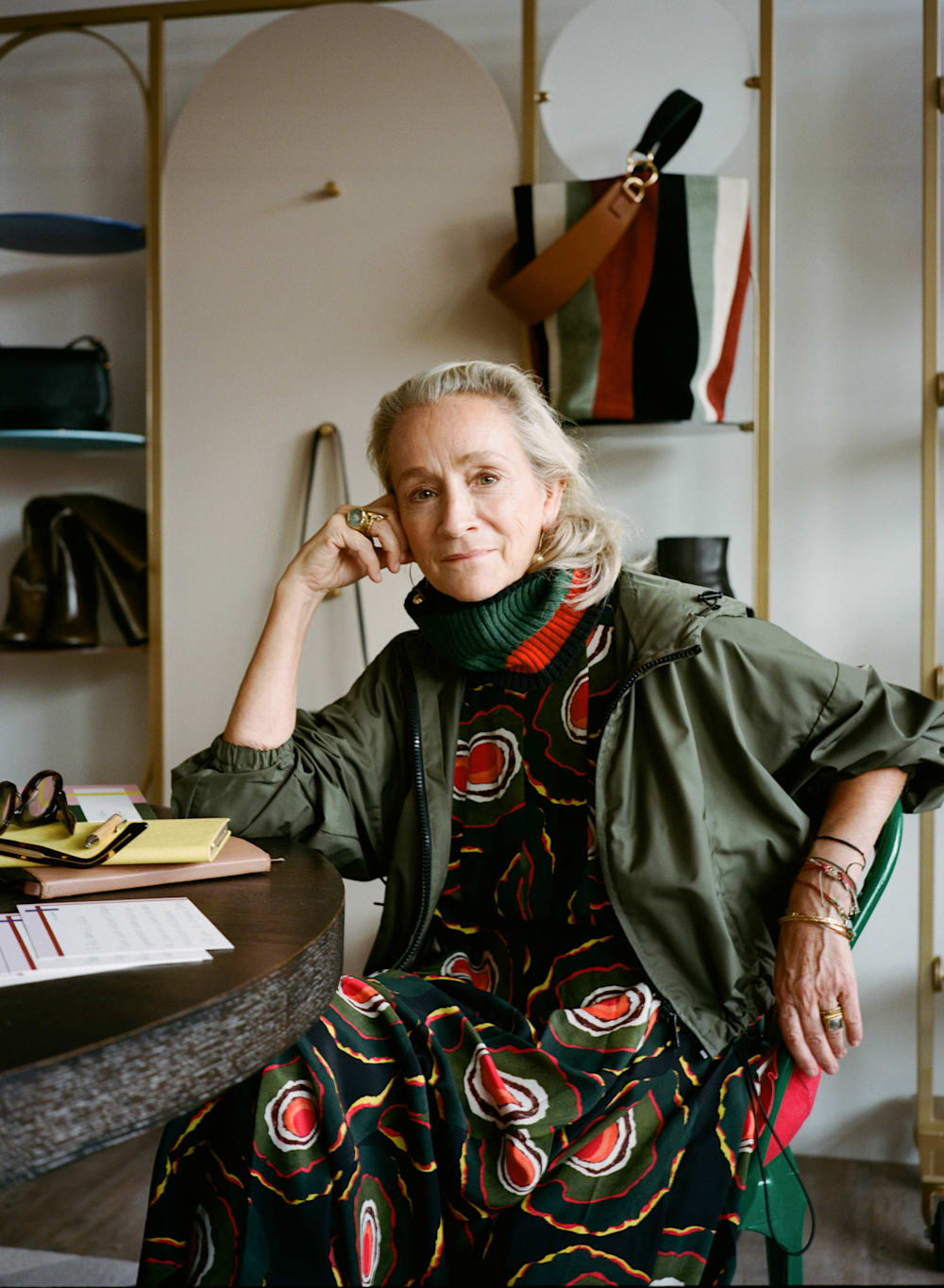 Quote to live by
The only thing to fear, is fear itself. My mother always said that, and it's generally true.
Accent/language that turns you on
Always the French. They seems so proud of their way of speaking, the words are pronounced so beautifully. We Brits tend to swallow ours up.
Book that shaped you
I give I Capture the Castle by Dodie Smith to all my godchildren and children of friends. It's about love and clothes and being broke. One that touched me more recently was A Year of Magical Thinking by Joan Didion, one of my absolute favourite authors. My brother had recently died and she writes so movingly about loss and grief – it's strangely very uplifting.
Favourite museum/gallery
I love Kettle's Yard in Cambridge. It's arranged like the most beautiful home, feels like it's by the sea, and I covert everything in it. From the graded pebbles lying on a table to the beautiful abstract paintings of Ben Nicholson. I just want to take up residence there.
Favourite cocktail
The next one… I love trying out new cocktails.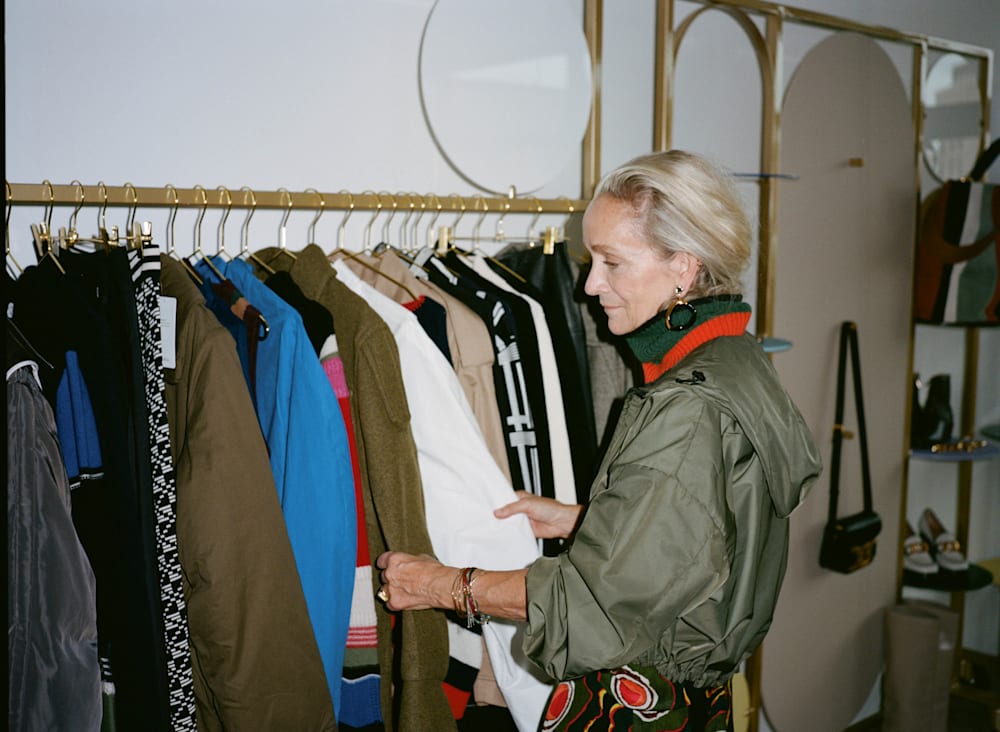 Favourite bar
When I took my kids to Madrid, we found the tiniest, most elegant but rackety bar on a side road. I think it was named Harry's bar and we all dreamed that one day we would open a bar just like it.
Comfort food
Almost of all the food I eat is comfort food! But last night I made a thick winter minestrone and it had all the food groups in. Pasta is a real weakness of mine though, in any shape or form.
Most memorable meal
In San Sebastian in Spain. A multiple Michelin-starred father and daughter. We'd waited a year for the reservation… and we'd got the day wrong, but were allowed in anyway. 18 courses later, I mean…
Best vintage/antique find
Every vintage find to me is gold dust. This Sunday I went to a car boot and picked up the most beautiful piece of studio pottery, mid-century modern. These finds are just so great when you've got up at the crack of dawn to go! But there is always treasure, and when you bring it home you think: 'How did I live without that?'
Architecture that awes you
I find all architecture extraordinary. To marry the maths and the practicalities with form and beauty is just unimaginable to me. But if I had to cite one it would be Luis Barragán: stark but never cold and his use of colour is just so fantastic.
Interiors you envy
The ones as unlike my own as I can find. So John Pawson's interiors I greatly admire, spare and stark with nothing to distract except texture, mostly natural elements. And then I loved David Hicks for maximalist impact. I admire any interior that has a home for everything and is disciplined – it's something I aspire to.
Homewares you hunt while travelling
Nothing is really off limits (sometimes I wish it was!) I collect pretty much everything from photography to ceramics to textiles, and anything that is decorative, handmade and touching in some way. I would have a much calmer life if I knew when to stop and things didn't keep catching my eye.
Design decade you feel at home in 
I would have to say right now, as it's a bit like fashion – you really can be anything you want to be, a minimalist to an overblown maximalist. There is a great freedom today which I love, it makes life more interesting.
Go-to spa treatment
I had a facial recently by DeMamiel and it really felt like 10 years had been taken off my face! I would basically live in a spa if I could.
How do you unwind?
I read a lot, listen to the radio, go swimming, sew and mend things… I could go on and on as I really enjoy the joy of a good switch-off.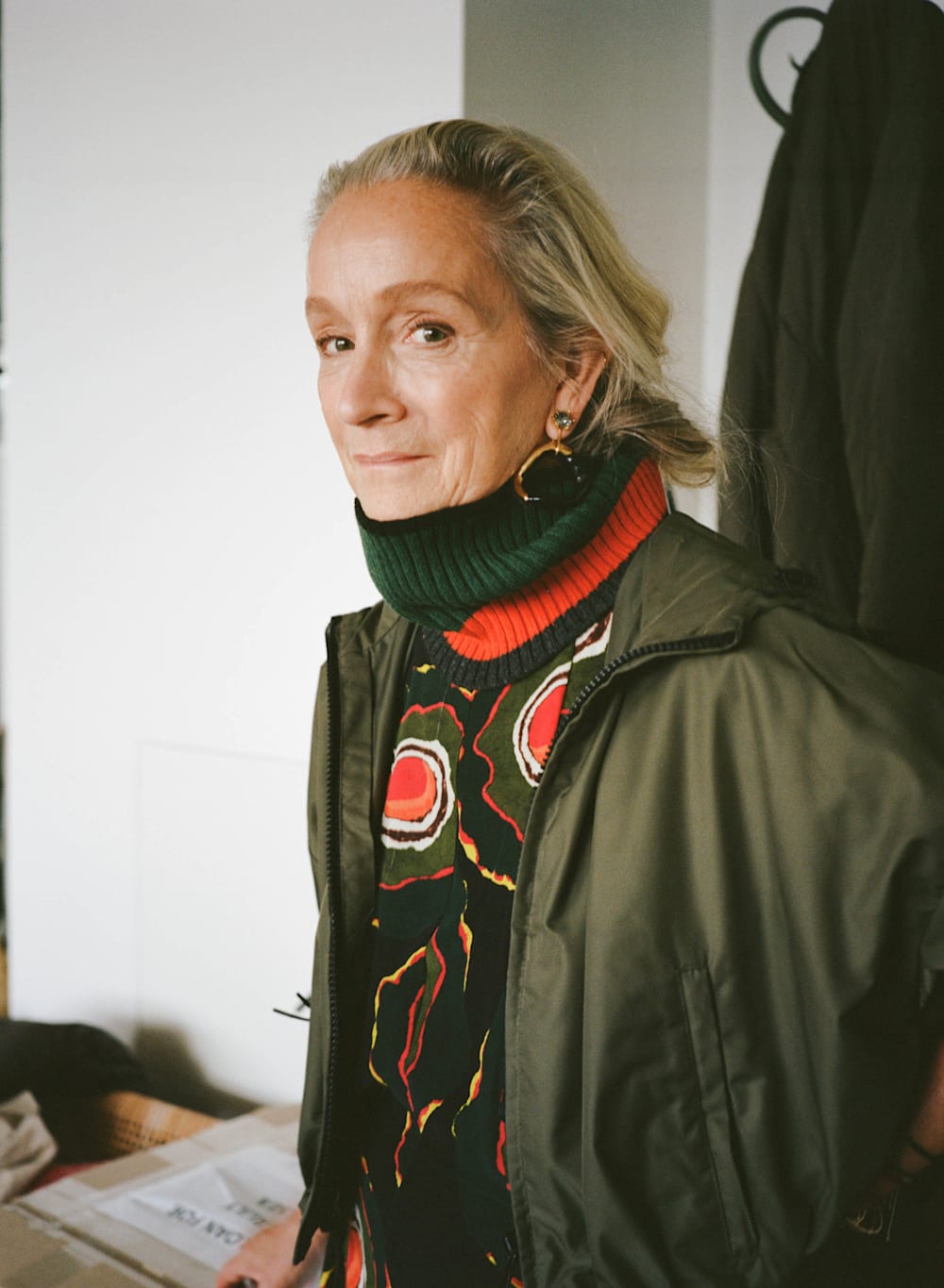 Your must-pack outfit
Usually a dress by Colville as they are easy to dress up or down but always feel unique.
Strangest hotel experience
When I travelled 10 hours by plane to a shoot and got to the hotel to find it flattened. Not a great moment.
City you'd move to
This is a hard one as I love London, but maybe somewhere very different like Beirut, which I'm told is fascinating and my mother lived there when she was young.
Best place you've ever swum
I love nothing better than swimming in the sea. We stay at the Maçakizi in Turkey and you dive off the wooden deck, which I love. One of my favourite pools is Trasierra in Spain: it's quiet and white and calm. And then for a total blow-out experience, the Maldives where you swim with the most incredible and colourful fishes.
Guilty pleasure
Sweets and chocolate, the cheapest kinds.

Define love
The Only Thing.
---
Lucinda was photographed at Collagerie's London HQ by Louis AW Sheridan.