Anyone reading this (and indeed, all of our friends) will think it is slightly foolish to attempt a hotel stay in Paris with a feisty one-year-old in tow. But, while I was pregnant, I was hooked on the book Bringing Up Bébé, an American journalist's hilarious account of having babies in Paris. And then we just happened to give our own bébé a French name.
So of course it follows that she must be taken to France as many times as we can muster before the restrictions and hiked charges of the school holidays inevitably become a bore.
While our (admittedly slightly hazy) memories of our last trip there for a pre-baby birthday weekend had a lot to live up to, I've been visiting Paris since before we had internet on our phones, and over the years I've built up an intimacy with the place that means the oft-touted idea of it not being particularly 'baby-friendly' wasn't too daunting.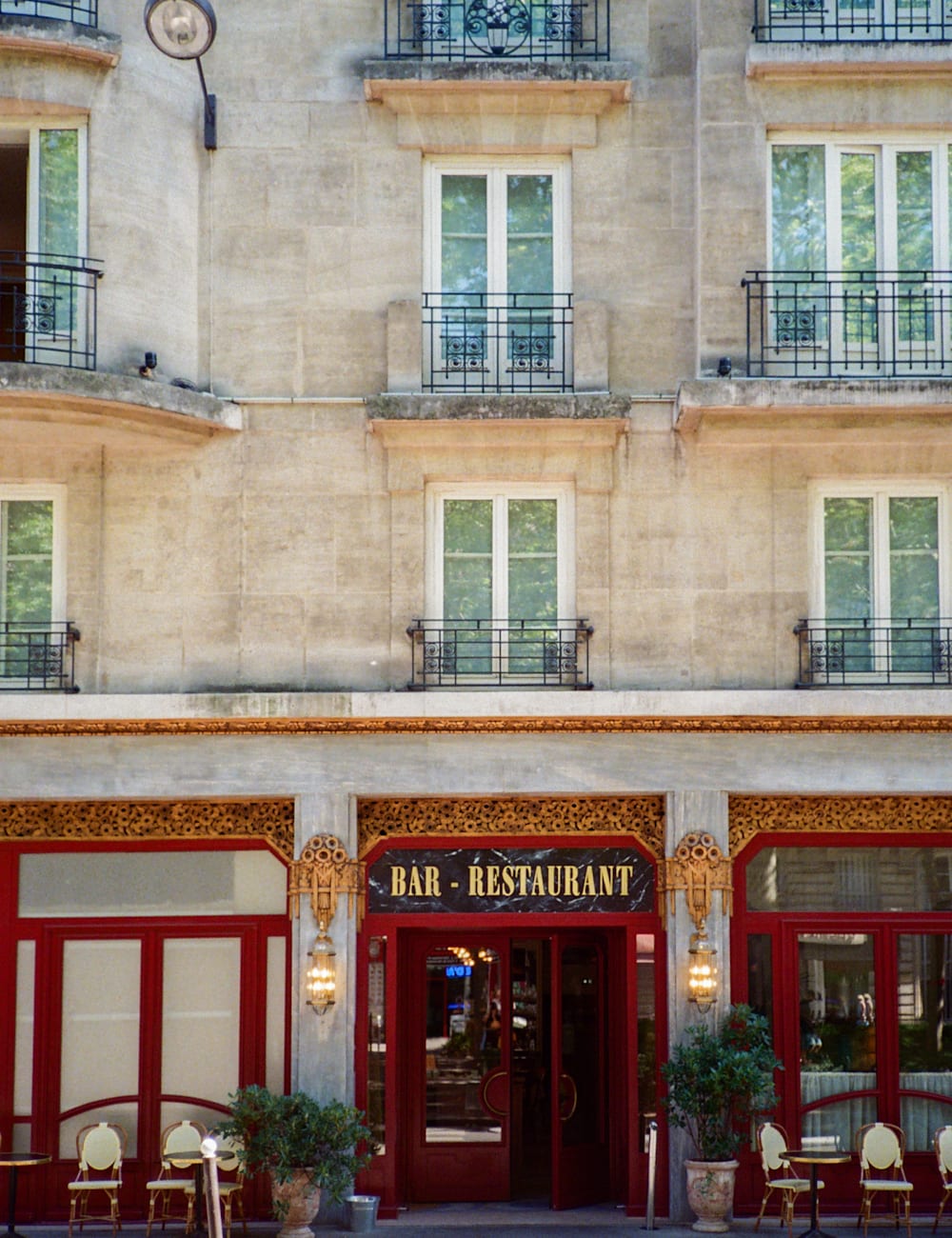 Of course, I'd be lying if I said I knew the geography of it intimately — I still get lost. It's more that I don't need to rush around it, desperately ticking things off the guidebook bucket lists (I did this as a clueless 16-year-old with a bulging backpack).
Instead we can mosey, soak up the atmosphere and take our sweet time, ducking in and out of shops, bistros, bars and galleries like honorary Parisians… albeit slower, more exhausted ones pushing prams and occasionally fielding meltdowns.
No-frills, self-catering holidays are looming ever closer in our future, so for this trip we wanted creature comforts. We wanted the uniquely grown-up thrill of a hotel, along with the ability to order a well-made cocktail or plate of oysters to the room at any given hour.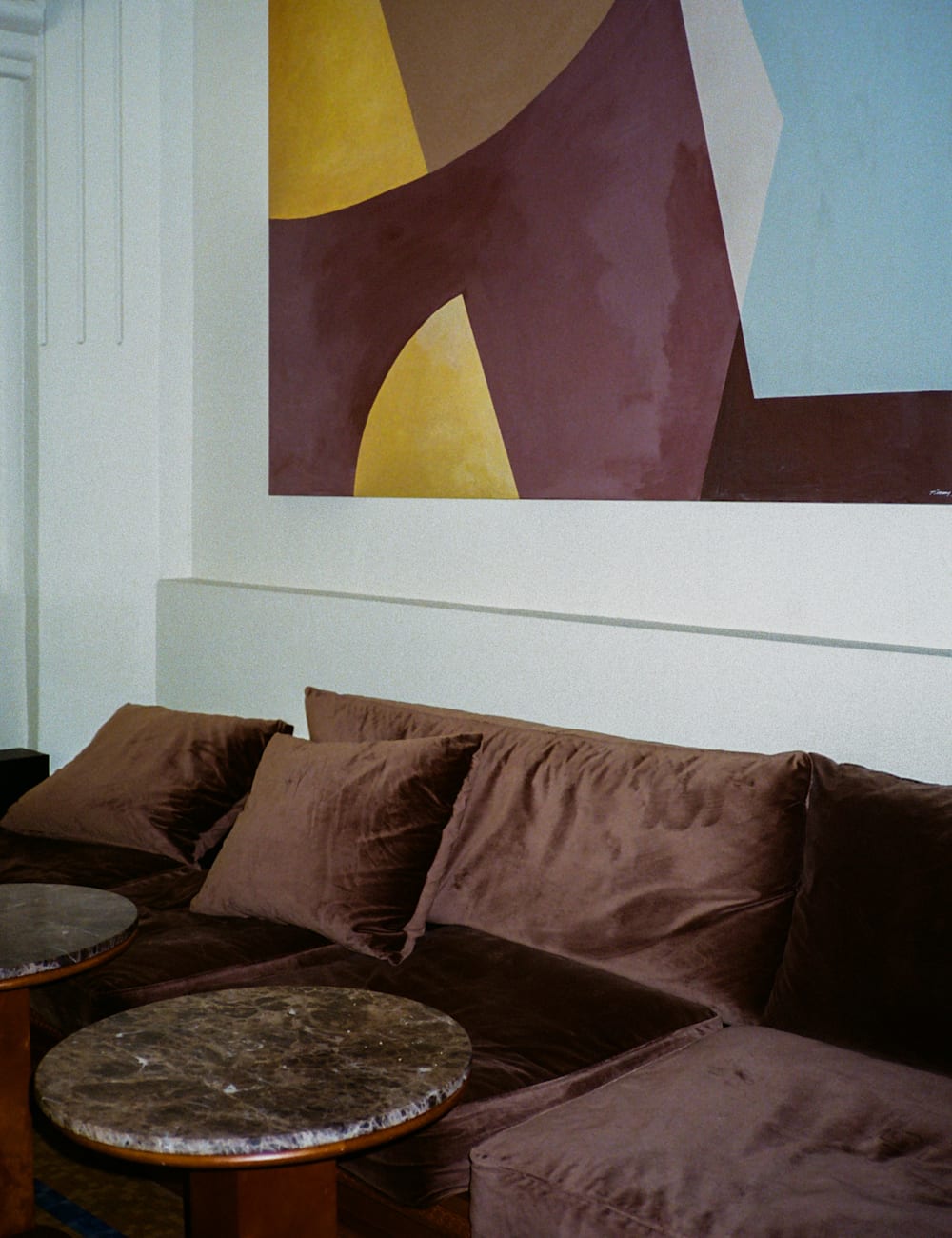 We had decided on the Hôtel Rochechouart because of its glittering history (it's been a hotel since 1929), and perfect position at the foot of Montmartre, in the brilliantly buzzy Pigalle neighbourhood. But mainly we chose it because of the highly-rated restaurant and cocktail bar on the ground floor.
We'd driven over, as we live on the Kent coast, so can easily access the Eurotunnel terminal, and had loaded up our car with everything we might need (including a cool bag to bring back all the cheese). It took us just under three hours all in.
Despite looking achingly hip, the young staff at the hotel's front desk were warm and friendly, and immediately set about checking us in, making us feel comfortable and helping us with our baggage. They even cooed over the bébé and put paid to any notions that we were mad English to bring a baby to a Parisian hotel. Victor raved about the Monet-Mitchell exhibition at the Louis Vuitton Foundation, and Fati spoke in excited whispers about the hotel's own oyster bar next door, which we absolutely didn't need convincing to try.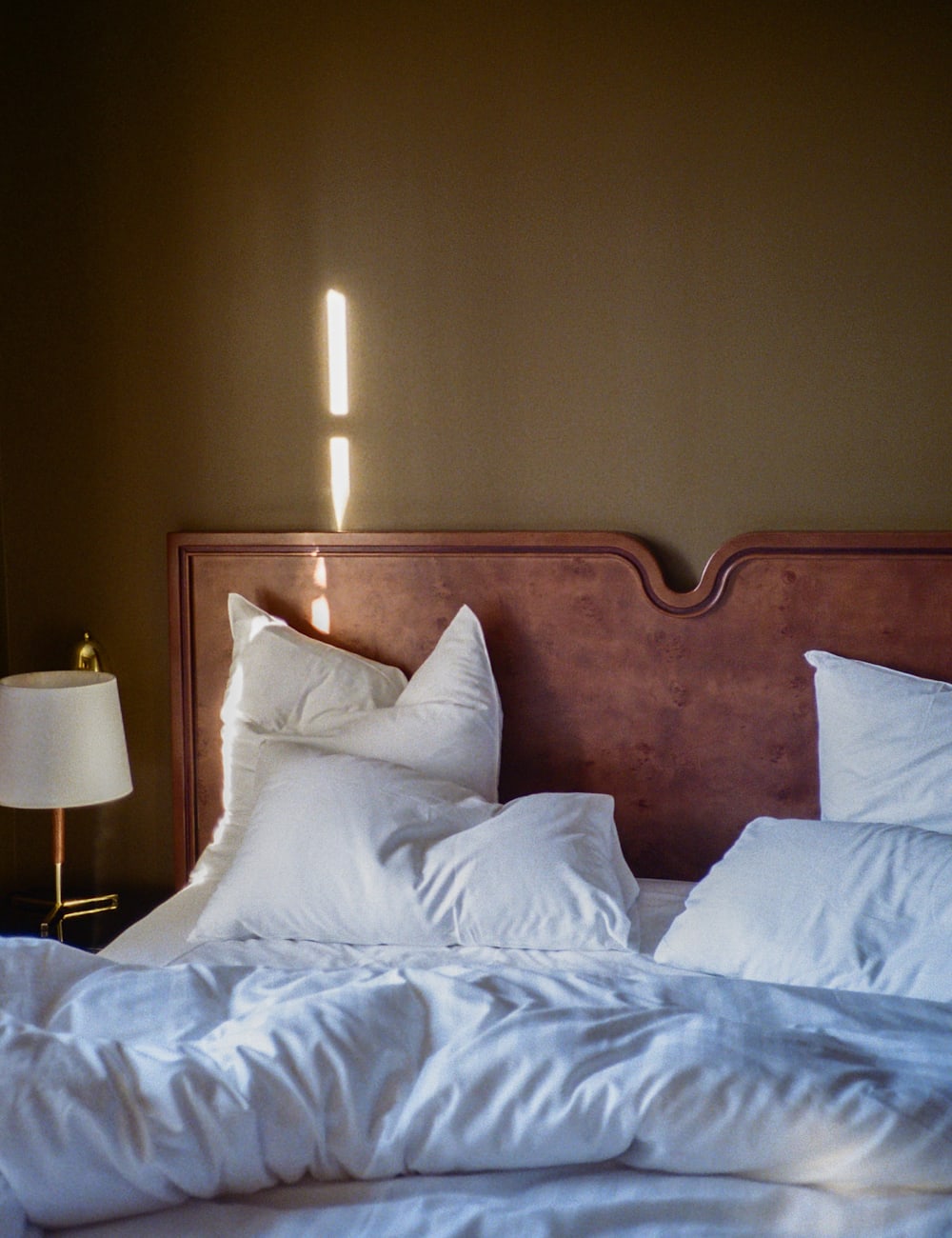 Once we got up to the room we were delighted to find it had ample space – we'd reserved a Junior Suite and had been upgraded to a Grand Junior (it was January) with a separate living area and bedroom. This made it easy for us to enjoy our evenings once the baby was down in her cot, and both sides of the suite boasted views over the bustling streets below.
Fat, buttery, freshly-baked madeleines greeted us from the coffee table, and we gobbled them greedily while we made ourselves at home and brewed espressos in the suite's Nespresso machine.
The living space was a veritable saloon, with double French doors on two sides leading out to little balconies, plush, rust-coloured velvet sofas and one particularly charming corner chair in burnished gold needlecord which I commandeered with a view to it being my reading spot.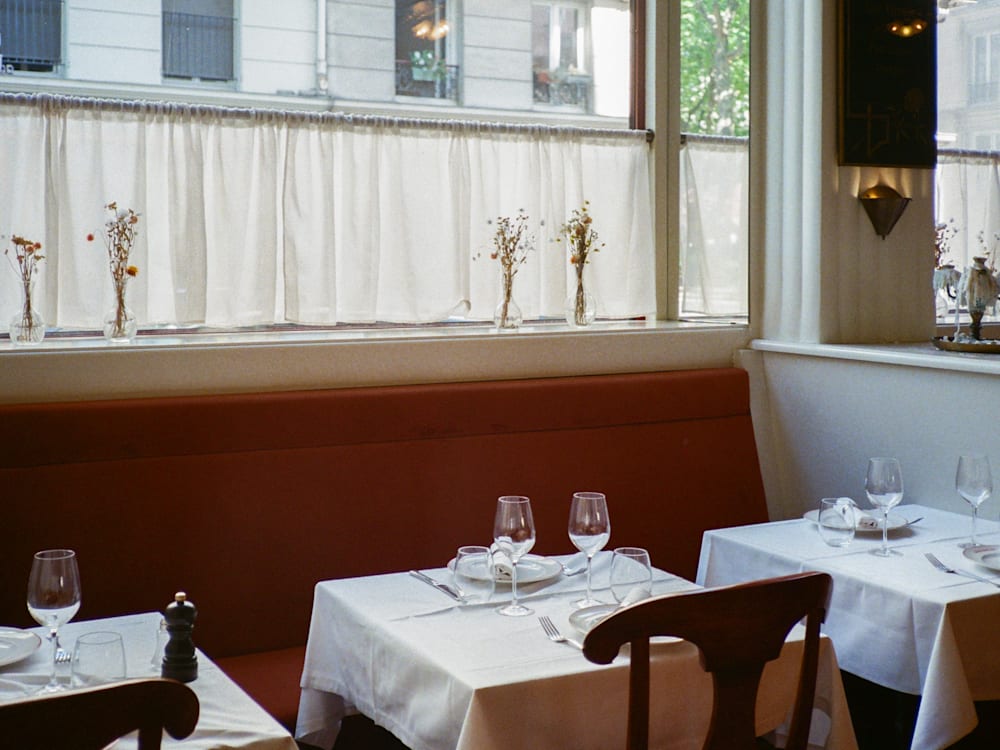 The room was painted in a deep, tobacco-hued ochre, the built-in wardrobes blocked out in the same colour – it was all a bit Wes Anderson in the best possible way. I could imagine people with much more compelling conversation than 'where's the plug adapter, darling?' lounging around clutching cigarette holders and absinthe, glittering in flapper dresses.
After a freshen up in the chic marble- and chocolate brown-tiled bathroom (where I found a moment to luxuriate with the hotel's own heavenly range of toiletries made in Grasse, the perfume capital of the world), I myself actually glittered – in an Arket sequin number – for dinner downstairs in the hotel restaurant.  We managed to bag a table early enough for the whole family to eat together before we put our daughter to bed and embarked on our night of reading and wine up in the suite.
We were slightly daunted by the prospect of dinner out in Paris with the baby, particularly as our hotel restaurant was clearly a hot ticket that attracted Parisians and tourists alike. No surprise there, given its art deco glamour – it was all soaring ceilings, twinkling candles and champagne on ice on the thick, polished walnut bar. It all felt chic, but in a relaxed, brasserie sort of way.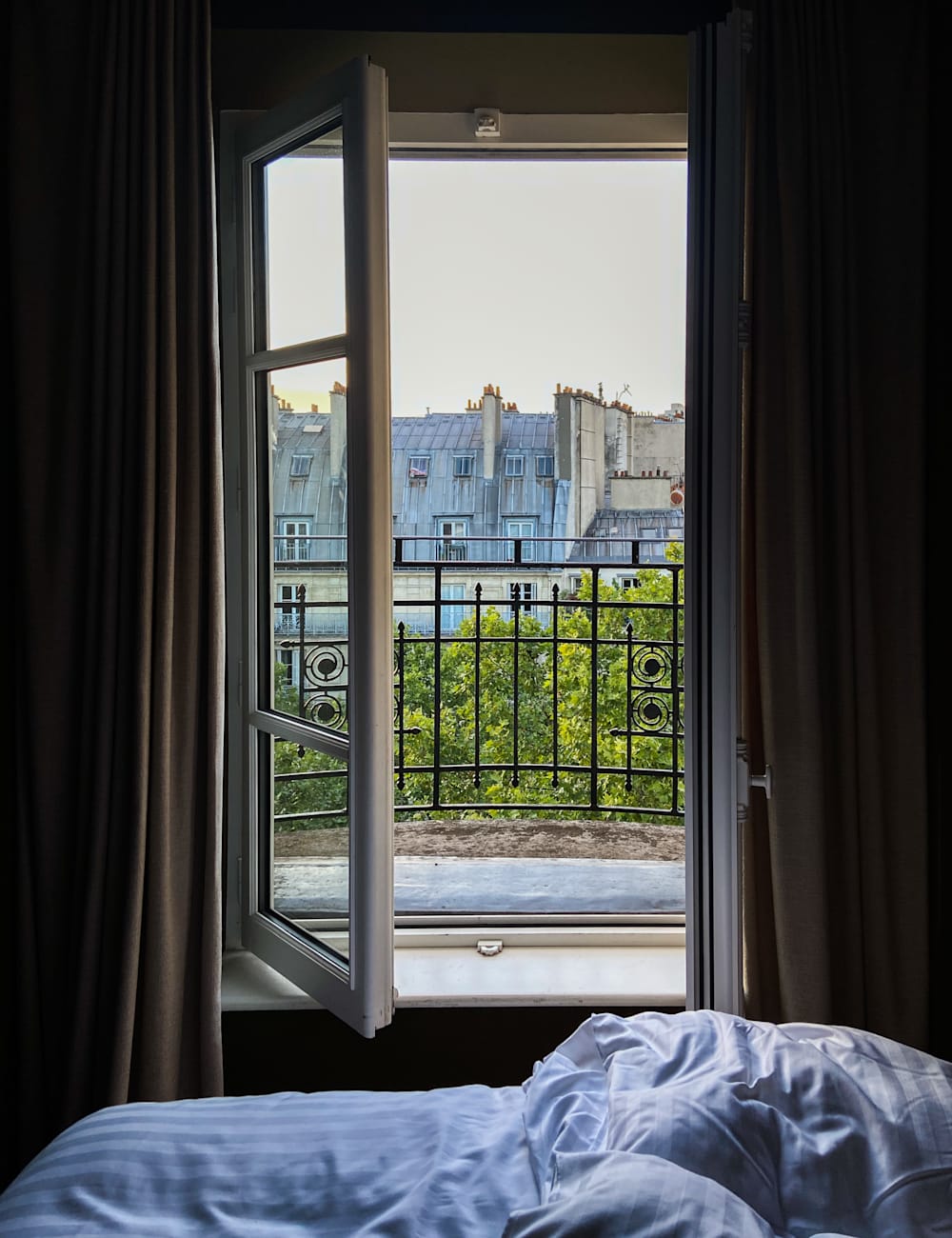 Most surprising were the staff who were accommodating and chilled about the baby, keeping her happy with French bread and butter while we devoured our briny platter of oysters with shallot vinegar, and sipped coupés of very drinkable pétillant naturel. Next, they treated her to pan-fried cod with potatoes and greens which she inhaled as we feasted on little poussins in cream with thyme, morels and the most perfect frites.
The meal went so smoothly, the friendly service so efficient, that we ended up with a few minutes to kill before baby bedtime, and so headed up in the special lift to the hotel's roof terrace, which has astounding views over the Sacré-Coeur. Serge Gainsbourg provided a fitting soundtrack as we took in the light show from the Eiffel Tower and plotted our movements across the city for the next couple of days.
Really though, we didn't need to leave the hotel, as we'd already reached peak Paris.
Hungry for more? Explore our full collection of Paris hotels
---
Rosie Birkett is a food and travel journalist based in Deal on the Kent coast. She has written for the likes of The Guardian, Observer Food Monthly, Stylist and The Times, and is a strong believer that you can get to know a place pretty quickly through its food. We highly recommend subscribing to her Substack, A Lot On Her Plate.