It was my first trip to LA in quite a long time and I suddenly remembered that stashed in some forgotten computer files was the perfect aesthete's guide to the city. It happened that I'd begun my career at Architectural Digest as assistant to the editor-in-chief, Amy Astley, who frequently hopped from coast to coast often leaving me with only a day to pull together her itinerary of must-visit design shops.
So as I returned pre-Frieze, I tried a few of my forgotten itineraries and incorporated some new must-see recommendations from local friends. Here are the ones I'd pass along:
WHERE TO SHOP
JF Chen, Hollywood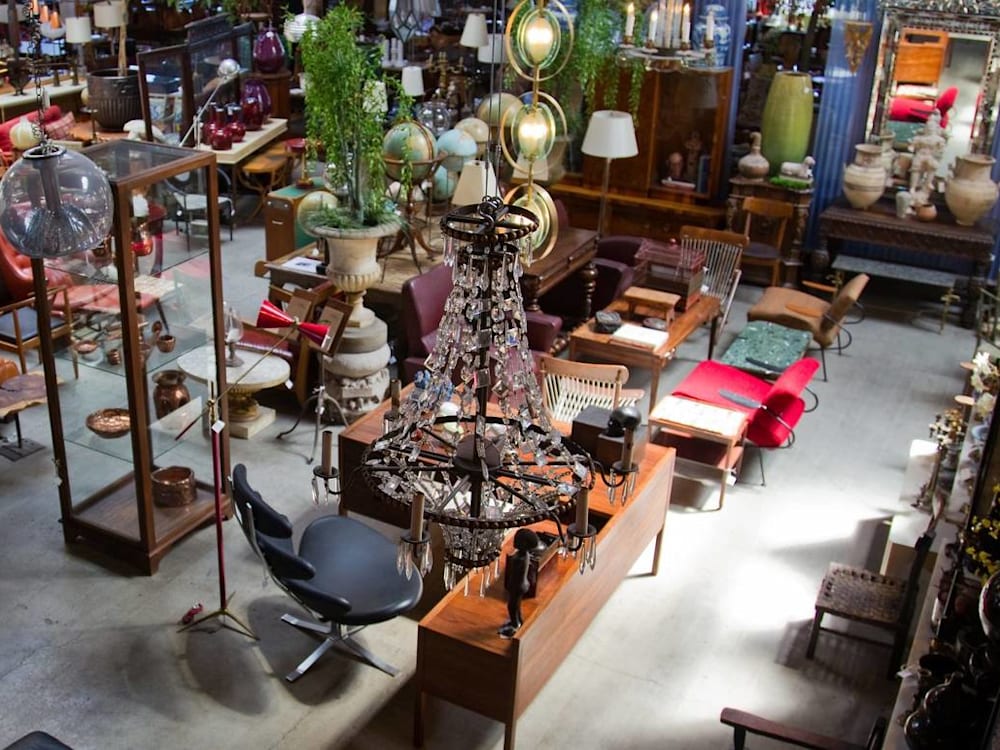 When Joel Chen came to Los Angeles more than 40 years ago, there was much left to be desired in the design retail space. Today, he has a mini empire, with two shops in Hollywood spanning over 65,000 square feet. Both JF Chen and JF Chen antiques are well worth a visit, boasting a museum-like ensemble of antique collectibles from across the globe: Chinese antiques, European regency, American modernism, and Italian postmodernism and a whole lot more.
Casa Perfect, Beverly Hills
Located deep on the grid in Beverly Hills, Casa Perfect isn't exactly in a central design-shop area, but it's certainly worth the trek. The showroom is the third Casa Perfect location for design gallery Future Perfect, situated in a fully functional 1970s residential home. A curation of contemporary furniture and objets are displayed against the home's original modernist backdrop. You can spend hours perusing the remarkable space but, if you need a break, I highly recommend taking it in the glorious garden.
Goodies, Atwater Village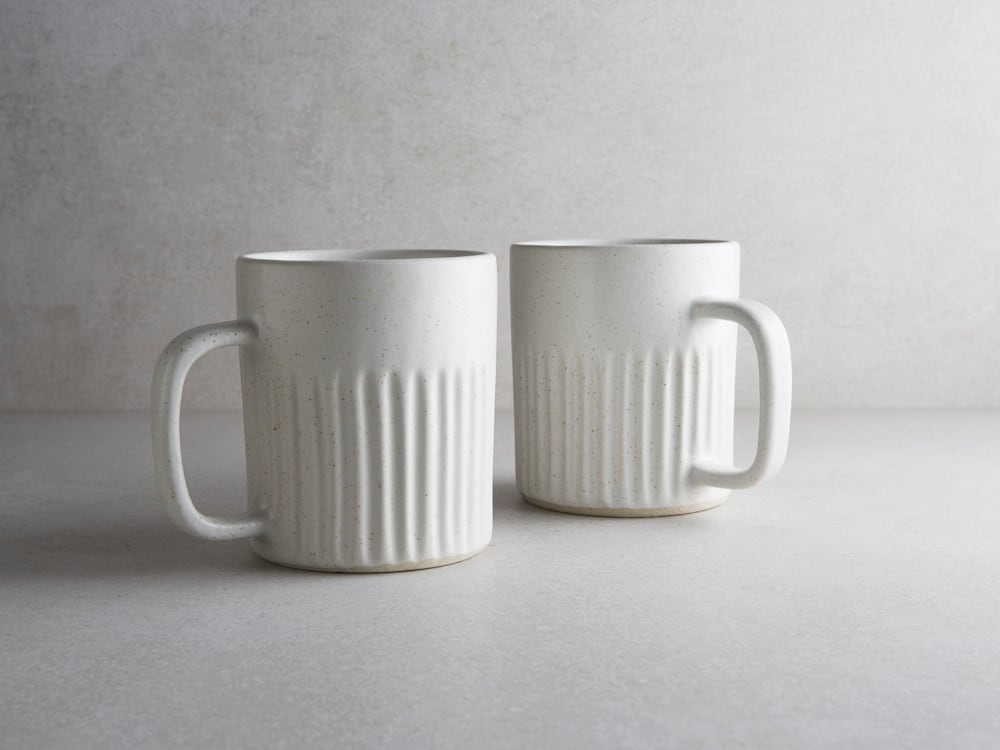 With its canary yellow paint job, succulent covered interiors, and central neon sign, the Goodies store in Atwater Village has one of those Instagram-perfect facades. Whether this delights or deters you, more important is the merchandise inside, which features a selection of stylish homeware and trinkets all for $25 and under.
Neutra VDL, Silverlake
Located in upper Silverlake, the Neutra VDL Studio and Residences is another one of those destination-stops – it's easy to spend all afternoon here. Situated on a lush green plot of land, the modernist home is a national historic landmark, originally built by architect Richard Neutra in 1932. It now functions as a museum, with a host of seriously cool contemporary programming throughout the year. Come for an exhibit and stay to marvel at the property itself.
Indigo Seas, Beverly Hills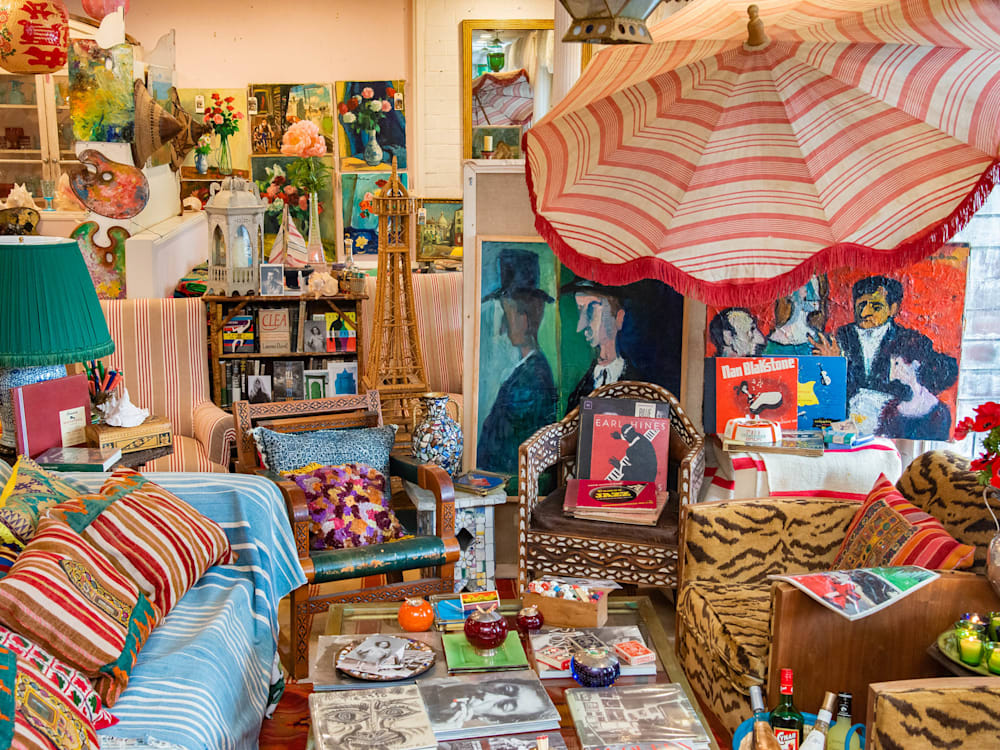 Sometimes a charming place like Indigo Seas is a much-needed contrast after all those sleek, minimalist, and modern design shops. Located next door to the favoured Ivy restaurant in Beverly Hills, the interior here is brimming with mismatched knick-knacks and Pantone-bright home decor. A long-time favourite.
Obsolete, Culver City
Obsolete in Culver City is like that storybook attic full of vintage treasures you want to spend all day getting lost in. Even if you've hit lots of design shops beforehand, I guarantee this one has a few things to offer you haven't yet come across. A 1970s glazed terracotta Scottish garden urn, perhaps, or a 1920s British dentists cabinet?
Bode, Melrose Avenue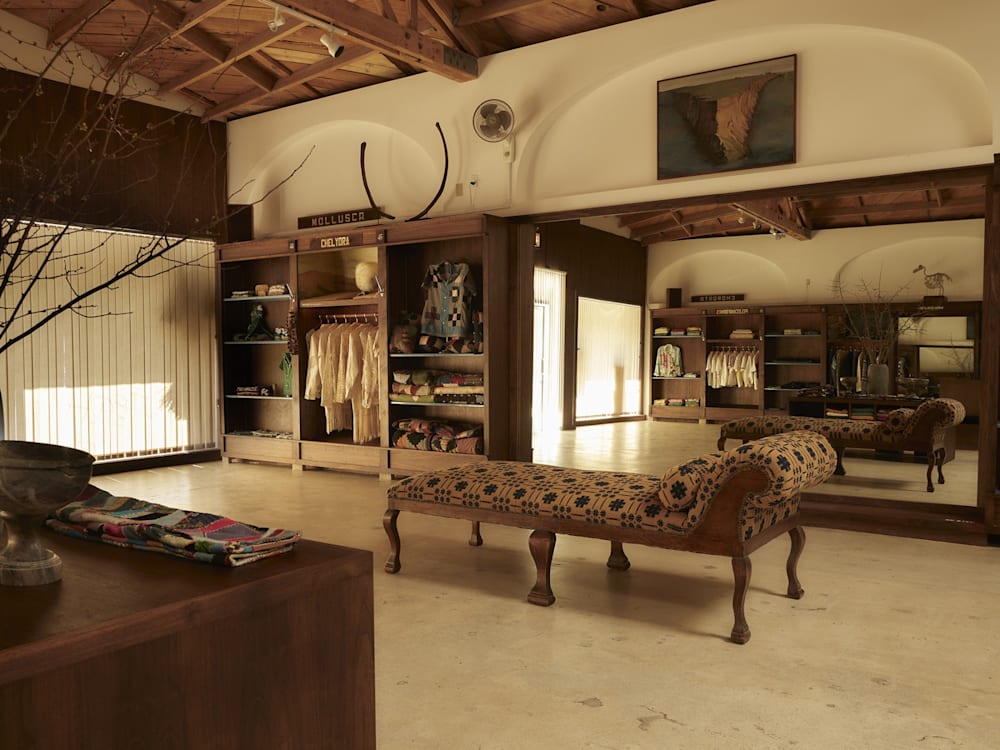 It's easy to walk right past Bode's unassuming pavement-grey Melrose Avenue entrance – but don't! Inside is where considerable magic happens. Conceived in collaboration with designer Emily Bode's interior designer husband, Aaron Aujla, the rich wooden and object-filled interior is an incredibly personal homage to the couple and their many passions. Case in point: one of the initial decorating tasks meant filling up a suitcase of their personal belongings (including the pair's original wedding invitation, and pieces from Emily's extensive vintage collection), and bringing it in the store to put on display.
Just One Eye, Hollywood
An unmarked art deco building that once served as Howard Hughes' former headquarters, Just One Eye is a bit off the beaten path, but you'd never guess from the inside. Shopping here is akin to walking around a lofty contemporary gallery with a bit more character: Damien Hirst paintings, large-scale sculptures, sweeping ceilings. Integrated throughout is an on-trend selection of clothing, jewellery, and home decor. Like museum and (high-end) gift shop combined.
…AND WHERE TO STAY
Proper Santa Monica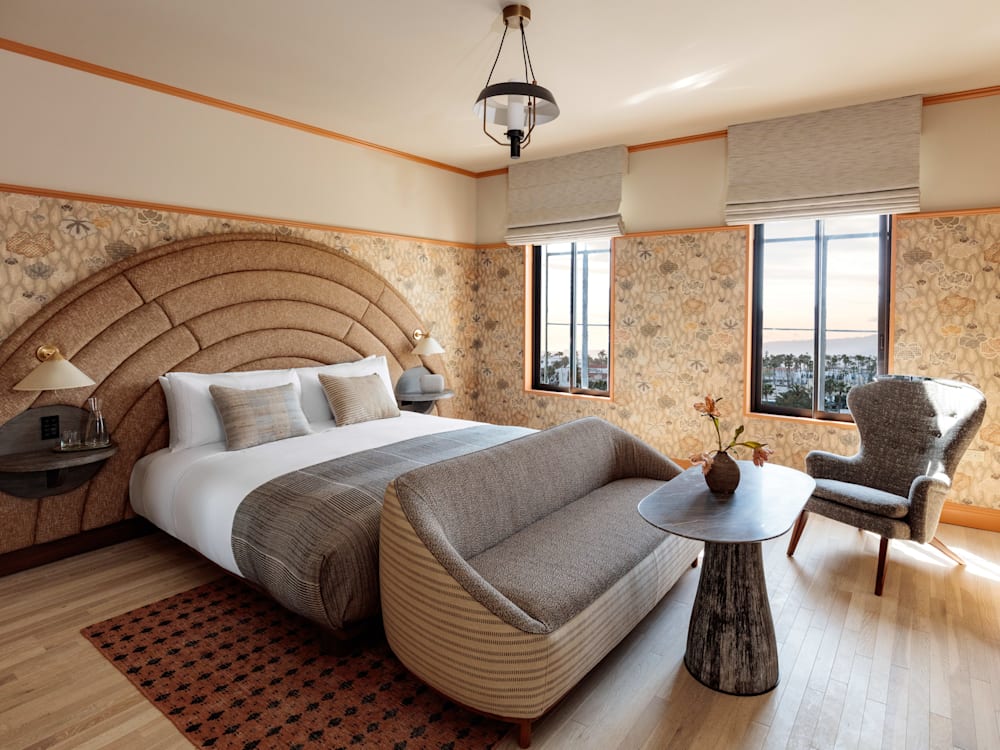 I've long marvelled over famed American designer Kelly Wearstler's furniture creations, so staying at the Santa Monica Proper was the perfect base for my aesthetically minded adventures. Having opened early last year, the hotel is still fresh and buzzy but its design conjures some serenity with a host of woods and earthy colours – all infused with a bit of Wearstler's signature eclecticism (and plenty of palms). Even if you're not staying the night, it's worth a daytime visit for lunch at the scenic rooftop restaurant or for some post-shopping unwinding at the excellent ayurvedic spa.
Plot further shopping adventures with our complete collection of LA hotels
---
Sophia Herring is a regular contributor to Architectural Digest, and her work has also appeared in the likes of House & Garden, The New York Times, The Art Newspaper and more.