If you thought that nicknaming your fanbase was a practice reserved for pop stars, think again. Here, at Six Senses Vana, 'Vanavasis' flock not so much for song and spectacle but for more measured and meditative thrills. And, much like the fervid queue of a stadium tour, 'First time?' is the question leading most of my interactions.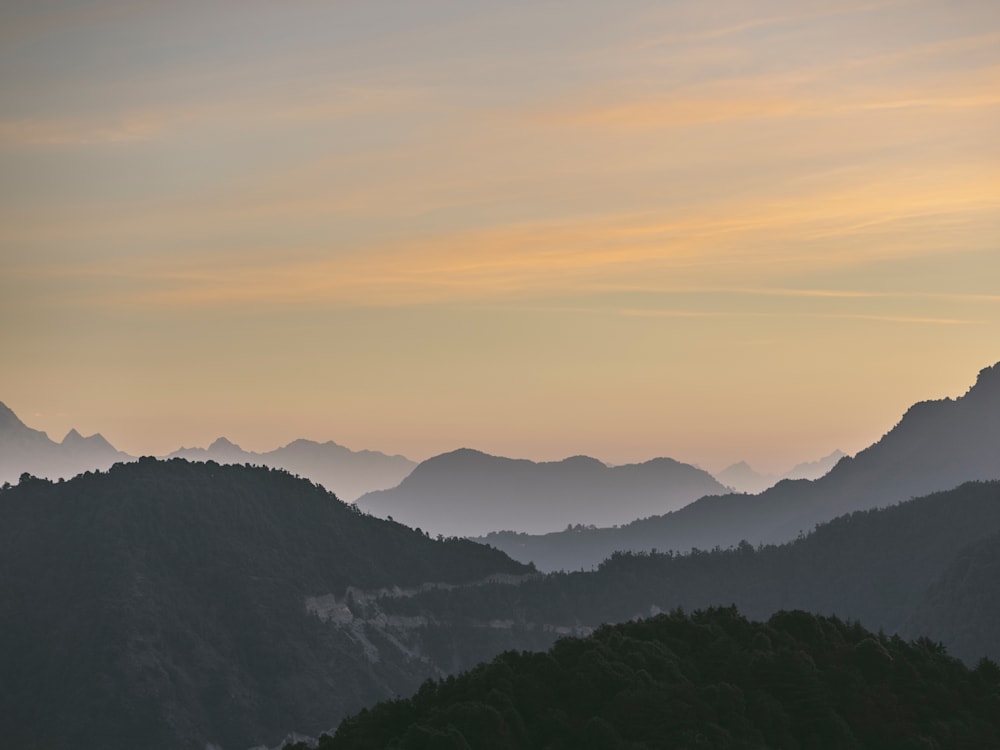 Such is the commitment of Vana's detox devotees, most of whom are here for the second, third, or even ninth time. Within a day of arrival, I meet a British photographer concluding his second stint in six months, a German couple who visit annually as a kind of spring-clean-for-the-soul, and two GPs from Mumbai who have been slowly making their way round India's holistic hotspots.
It is, they tell me, as good as it gets; the Beyoncé of wellness retreats, if you will. And so, ever the fangirl, I set my sights on enlightenment.
Arrival sets the tone. The dim lighting and soft instrumentals are a far cry from the neons and horn-honking of Dehradun's bustling 'burbs. As my forehead's blessed with a dot of red and a beaded bracelet is tied around my wrist, I sense a threshold of sorts has been crossed.
Though like any good opening sequence, my excitement is drawn-out and I'm kept in suspense for one more night as my GEM (guest experience manager) Puja guides me to my room through dark, still gardens.
'To preserve the natural habitat of the other beings we share this land with, we keep light and noise pollution to a minimum,' she tells me. I later learn from Vana's director just how far this 'do not disturb' ethos extends. So much so, that when a beehive appeared on the terrace of one of the guest rooms, they simply closed it off and let those honey-loving hustlers do their thing.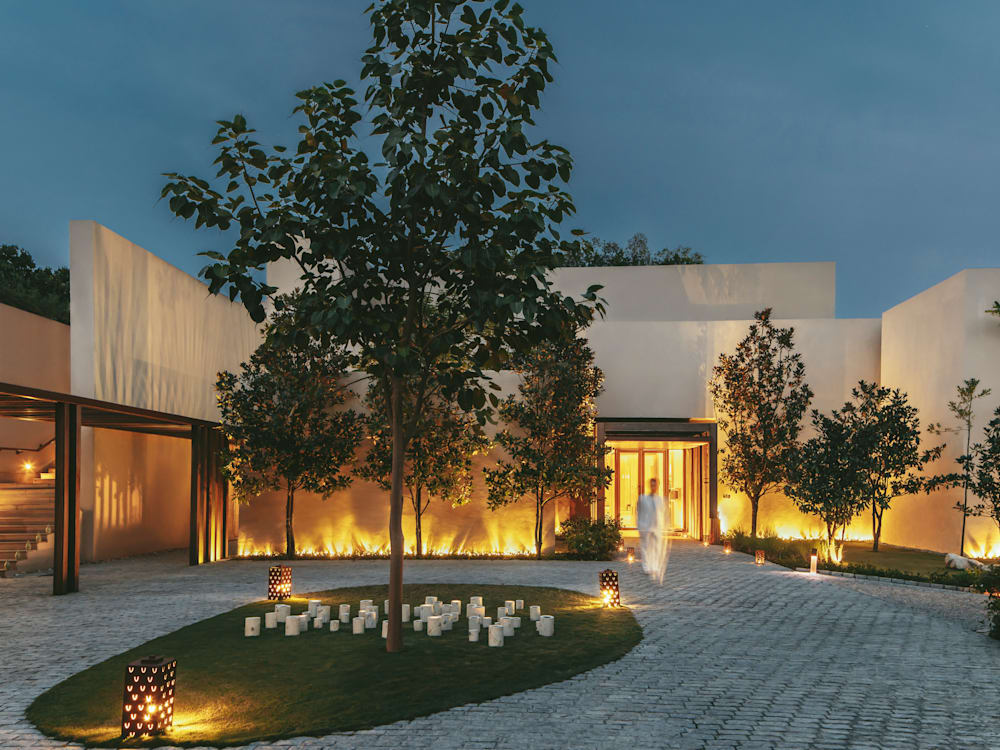 When I wake the next morning, I catch a glimpse of those other beings from my terrace as a red-billed blue magpie takes a bath in a water feature, and a duo of baby monkeys chase each other across the roof of the outdoor yoga sala.
Idyllic, indeed. But there are a couple of house rules that take a minute to get used to. Ordinarily, you see, I'd spend at least half an hour working through my wardrobe options. Not so here. Like magic, a fresh set of white kurta pyjamas appear in my room daily, a uniform worn by all guests as a mark of equality and respect.
While the get-up isn't to my usual taste, it's surprisingly versatile, and as my mornings become liberatingly swift, I suddenly understand the appeal of Steve Jobs' copy-and-paste black turtlenecks. I head out bright and early, free of decision fatigue, and even more unusually, my phone.
Yep, the digital detox policy means all devices are banned in public areas, so with a gulp of millennial trepidation, I log out of my Gmail and firmly into the present.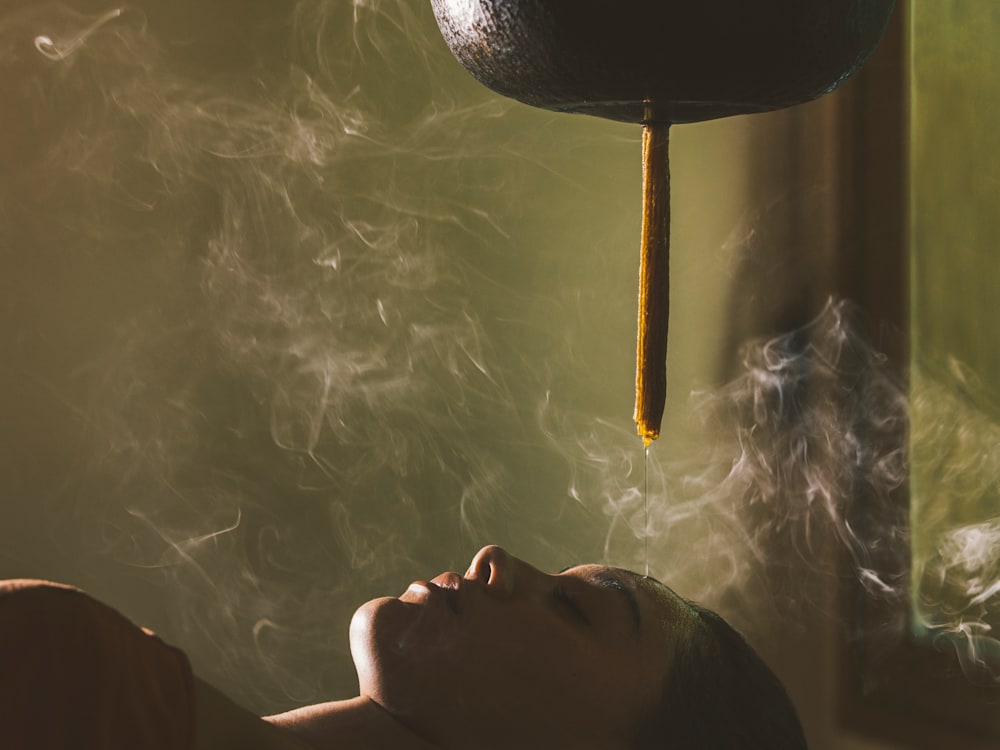 Each stay starts with a consultation where high-tech diagnostics (measuring everything from vascular function to cardiometabolic and oxidative stressors) are used alongside more enduring forms of assessment. And when I say enduring, I mean it.
Ayurveda is an ancient Indian medical system that dates back some 3,000 years and is one of the core philosophies to be found here. The doctor takes my pulse three different ways, quizzes me on my temperament and checks out my tongue before declaring me pitta dominant, which is to say, from the three doshas, or bioenergies, that constitute the body, 'fire' is my prevailing element.
Unlike vata (air) or kapha (water), pitta types are prone to perfectionism, inflammation and easily irritated skin. It checks. Throw in active caffeine addiction, and I'm quite the project. Alas, my doctor assures, there's hope for me yet and I'm prescribed a seven-day action plan to kick-start my equilibrated renaissance.
First up, reflexology, where from my feet, it's gleaned that while I may be slightly dehydrated I'm also my mother's favourite child (sorry, bro). Next it's an oily, Ayurvedic massage where long, drawn-out strokes send me straight to sleep.
The variety of treatments on offer here is just one example of how the retreat highlights the diversity and richness of Indian culture. Six Senses Vana is one of the one of the only places in the world to offer authentic Sowa Rigpa (traditional Tibetan medicine).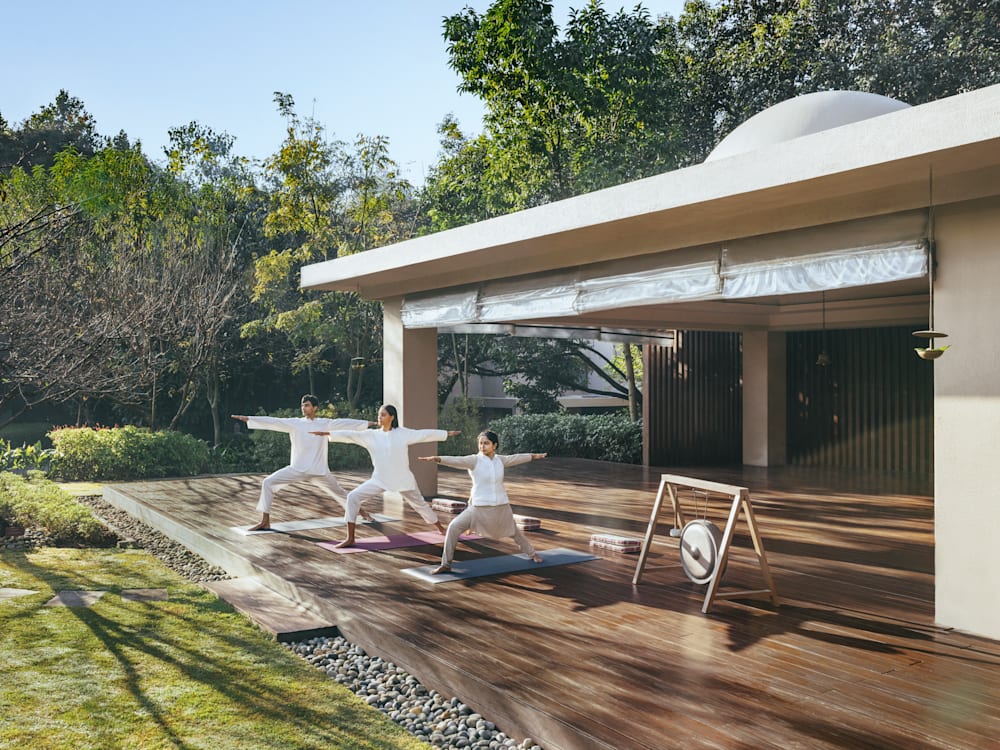 At their dedicated centre, my Hor Gyi Metsa treatment begins with ethereal Tibetan chanting, before hot pockets of herbs are applied on various pressure points along my back. I'm lulled into a dream-state that lingers long after it ends, and with my limbs feeling delightfully floppy, make a silent request for reincarnation as a jellyfish.
By now most invested in my new-and-improved self I follow the doctor's orders, avoiding gluten, anything processed and raw foods past noon. This is made easy at Salana, the communal dining space where all offerings are seasonal, organic and low in salt, oil and sugar.
Not that you'd know it. Despite the absurdly low calorie count, meals here feel indulgent; in one sitting I polish off a beetroot ravioli, paneer curry and dark chocolate tart, and still come away feeling remarkably light.
Even easier at Anayu, the Ayurvedic eatery, where each day set menus are prepared specifically for each of the three doshas, beginning with a digestive aid of ginger and turmeric and ending with a post-dinner palate cleanser of dehydrated rose petals wrapped in bitter leaf.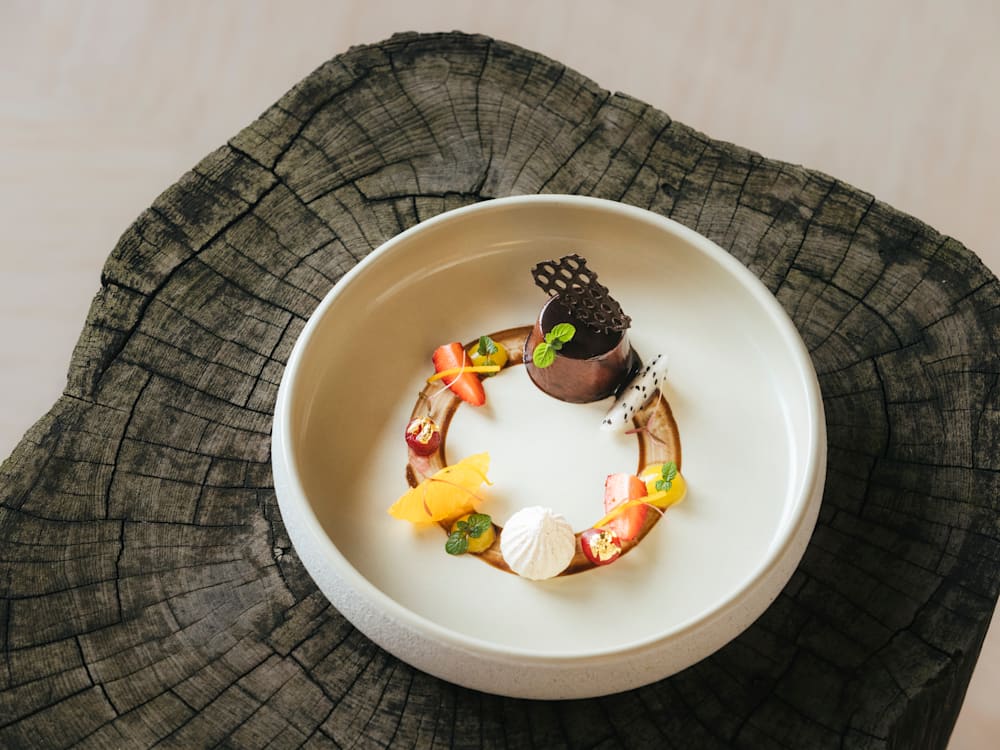 When you're not nourishing your temple with guilt-free pizza, you can easily fill your days fluttering to and from different group activities, which include everything from yoga to sustainability tours, Ayurvedic cooking lessons and DIY potion-production at the apothecary bar.
A special shout-out to the afternoon raag therapy sessions (or as I like to think of it, adult nap time) where one lies horizontal, under a blanket and lets the soothing sounds of the Indian flute nurse you into a pleasantly pacified state.
As the week flies by, the demands of the outside world feel increasingly trivial. There is one thing worthy of some urgency, though – a trip to Rishikesh, the birthplace of yoga, and, for that matter, most of the Beatles' White Album.
Between the romantic hills of mist-covered Mussoorie to the north and the sacred flow of the Ganges to the south, there's a mystical energy in this part of the country.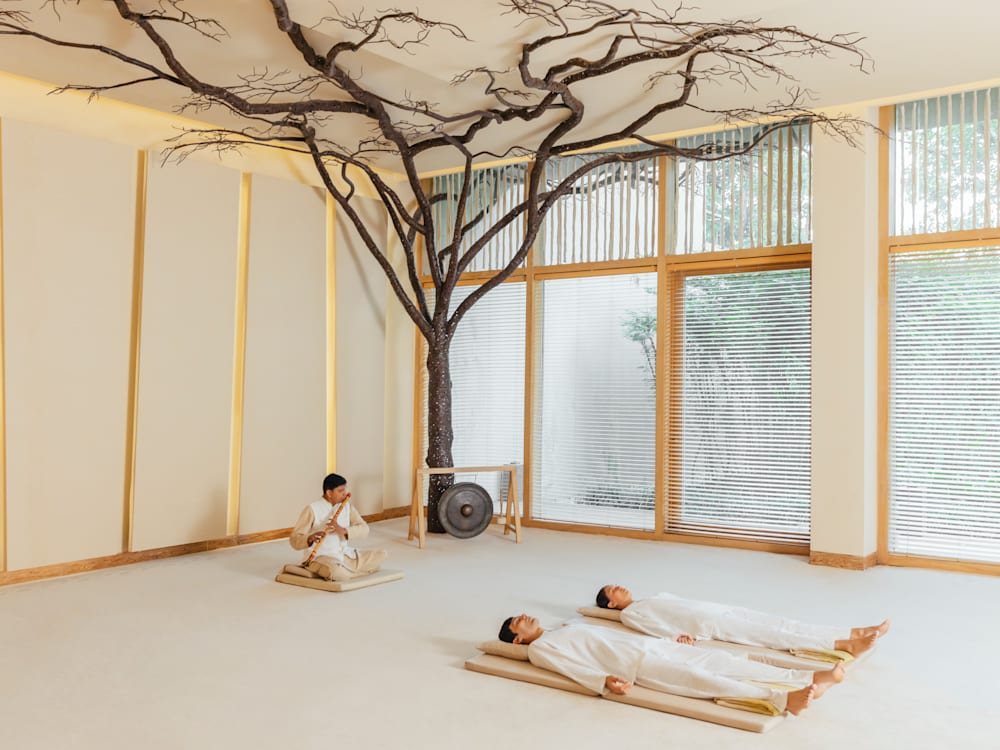 With my trip coming to an end, I decide to squeeze in both, and while 6am starts are rarely enjoyable, the views from the peak of Jabarkhet Nature Reserve certainly are; the saw-toothed peaks of the Himalayas dazzlingly white in the distance.
With my knowledgeable guide, Deepak, we hike back down, snacking on rhododendrons that taste like sour apples and tracing the footprints of the bashful leopards, black bears and wild boars that call the reserve home.
The road to Rishikesh, meanwhile, is lined with more extroverted residents – monkeys, buffalos and majestic cows, the latter not the least bit deterred by oncoming traffic.
The sensory overload builds the closer we get to the Ganges as rickshaws and mopeds swerve between one another, street food vendors fry aloo tikki cutlets at the side of the road, and crowds of people gather to bathe in the sacred waters.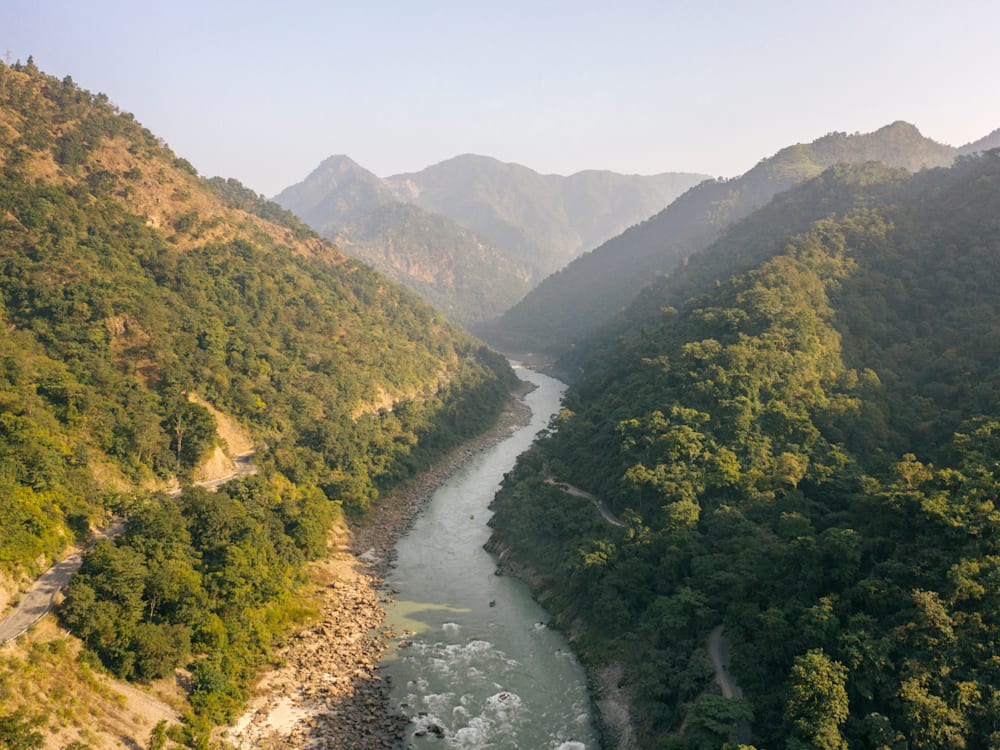 The riot of colour, smell and sound is jolting, the complete inversion of Vana's muted concept, but if I've learned one thing during my time here, it's the importance of balance.
As the sun sets, we're seated on the riverside steps of Parmarth Niketan ashram for aarti, a fire ritual in which we sit cross-legged, singing along as priests chant, making circles with flaming lamps and floating flower offerings along the river. All of this in the shadow of a 14-foot Shiva statue, the Hindu god of destruction who reminds us of our own ability to transform darkness into light.
And this is perhaps what Six Senses Vana does best, too. Here, wellness is an evolution that continues long after departure. It's not that guests leave here as someone they weren't before, but as someone they always were.
With that in mind, maybe I've always been a Vanavasi. In any case, I certainly am now.
Find out more about Six Senses Vana or continue your mindful journey at our spa and wellness retreats