A committed thalassophile, I like to stay as close to the water as possible when I travel. Cycladic villas strewn with bougainvillea that teeter on the edge of the Aegean; or hotels in the South of France or Bay of Naples where the waves kiss the shore beneath your balcony.
But in Sri Lanka I fell in love with the jungle. Its symphony of sounds, its lush greenery, its restorative powers. I dipped into the Indian Ocean almost daily, but it was the jungle I always wanted to return to.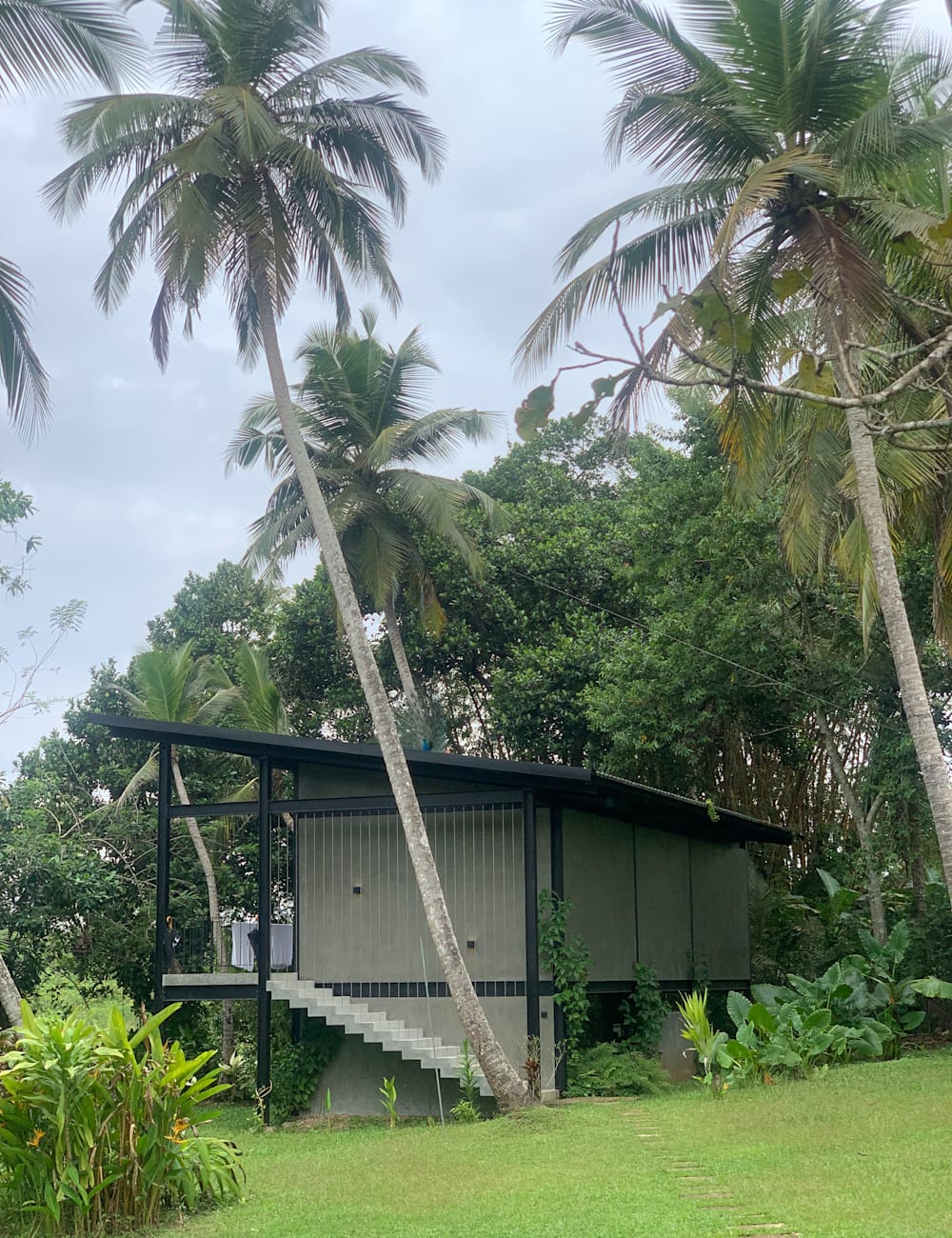 I'd never visited Sri Lanka before, but it had always been on my mind, my interest piqued by its tropical landscape, colourful food and warm people – and its reputation as a great surf spot for beginners.
And so I came to touch down in Colombo in January, headed for Ahangama on the south coast. Located not far from Galle and its historic Dutch fort, it has recently become something of a draw for surfers, yogis and creatives, and felt like a natural starting point for my two-month odyssey.
After spending a week learning to surf at a retreat nearby, I checked into Palm Hotel, a modernist tropical paradise run by Miriam Haniffa and Laurie Spencer, who swapped Shoreditch for Sri Lanka in 2016.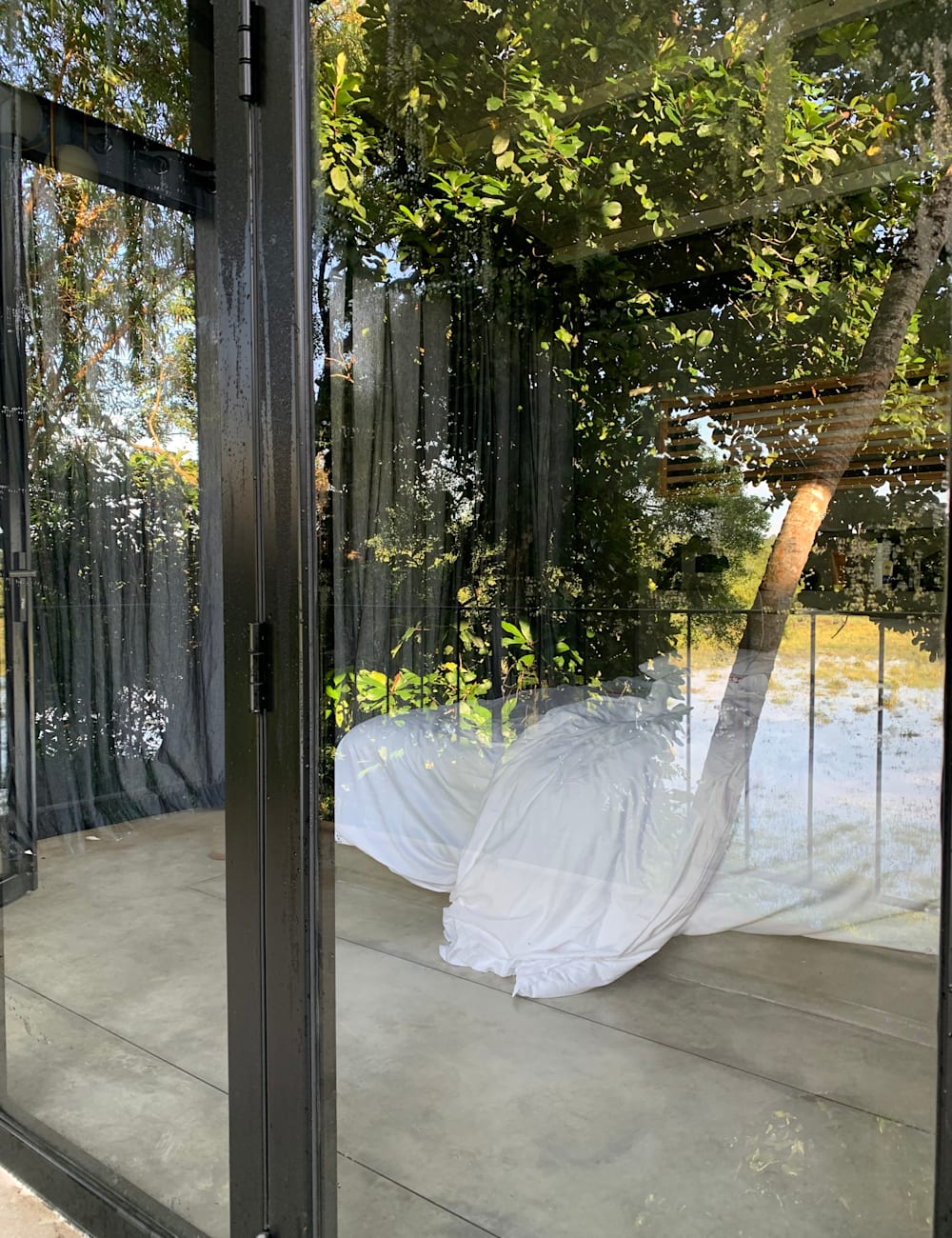 Only 10 minutes by tuk tuk inland from Ahangama, it's surrounded by rice paddies, mangroves and jungle. An open-air, double height restaurant and bar, which nods to east London with its warehouse style, and its pretty pool are the hotel's heartbeat. Dotted around the surrounding acres, you'll find A-frame cabanas and the new Treehouse Suites, where I stayed.
I woke up each morning as if in the jungle, the room's glass walls allowing me to watch monkeys swing from branch to branch and plump peacocks pad around the grass from my bed. A long stretch of terrace and a swinging chair provided the perfect spot for a morning meditation, while the bathroom's windows peeled back to give the feeling of showering among the trees.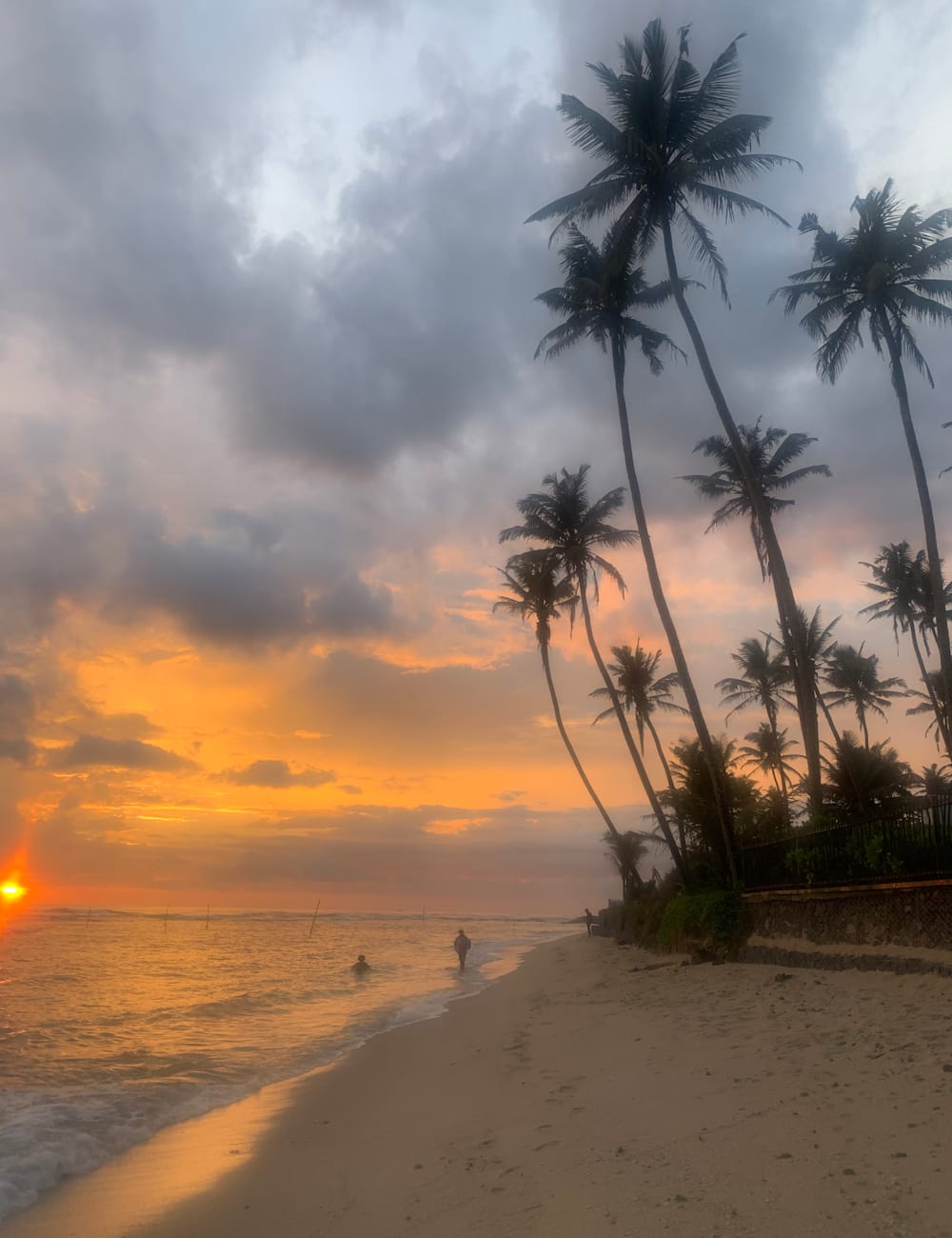 At Palm, my days took on a wonderfully slow rhythm. Fresh juices and string hoppers for breakfast, a surf at a nearby break (my favourite is Lazy Right) or a swim at Secret Beach (ask Miriam for directions), before sundowners at one of the spots in town like Follow the White Rabbit or Lighthouse – interspersed with lots of quiet moments at home.
On the occasions when the dry season threw a curveball, I was more than happy to curl up in my treehouse, soundtracked by the jungle orchestra and the hammering of torrential tropical rain.
Next, I continued down the south coast towards Weligama, venturing further inland and snaking uphill to my second stop, the spectacular Malabar Hill. Sitting sentry-like atop cinnamon plantations, it towers over paddy fields and wild jungle with views that float on towards the ocean.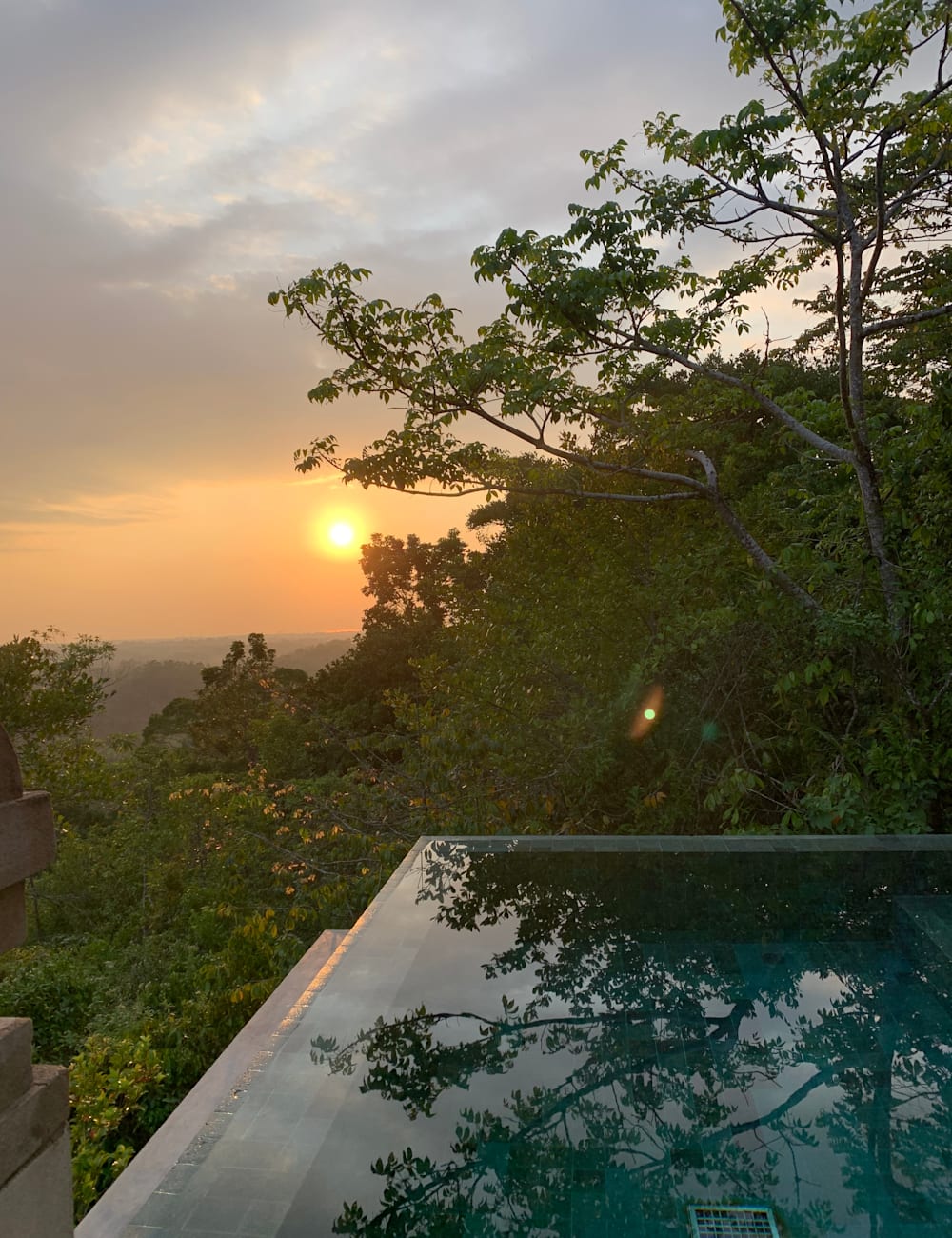 Dreamt up by old friends Dominic Scriven and Lawson Johnston, it brings together Sri Lankan craftsmanship and Rajasthani-inspired architecture with Moorish and Middle Eastern interior touches – to magical effect.
Given the length of my trip, I was in no rush to race around and decided to luxuriate in the lofty seclusion. Sleeping quarters are standalone villas, with generous plunge pools and Moroccan-style futons for lounging.
I spent my hours moving between mezze breakfast platters on my turreted terrace, accompanied by birdsong, and the hotel's epic 35m infinity pool, complete with four-poster daybeds and ceviche and cocktails on tap.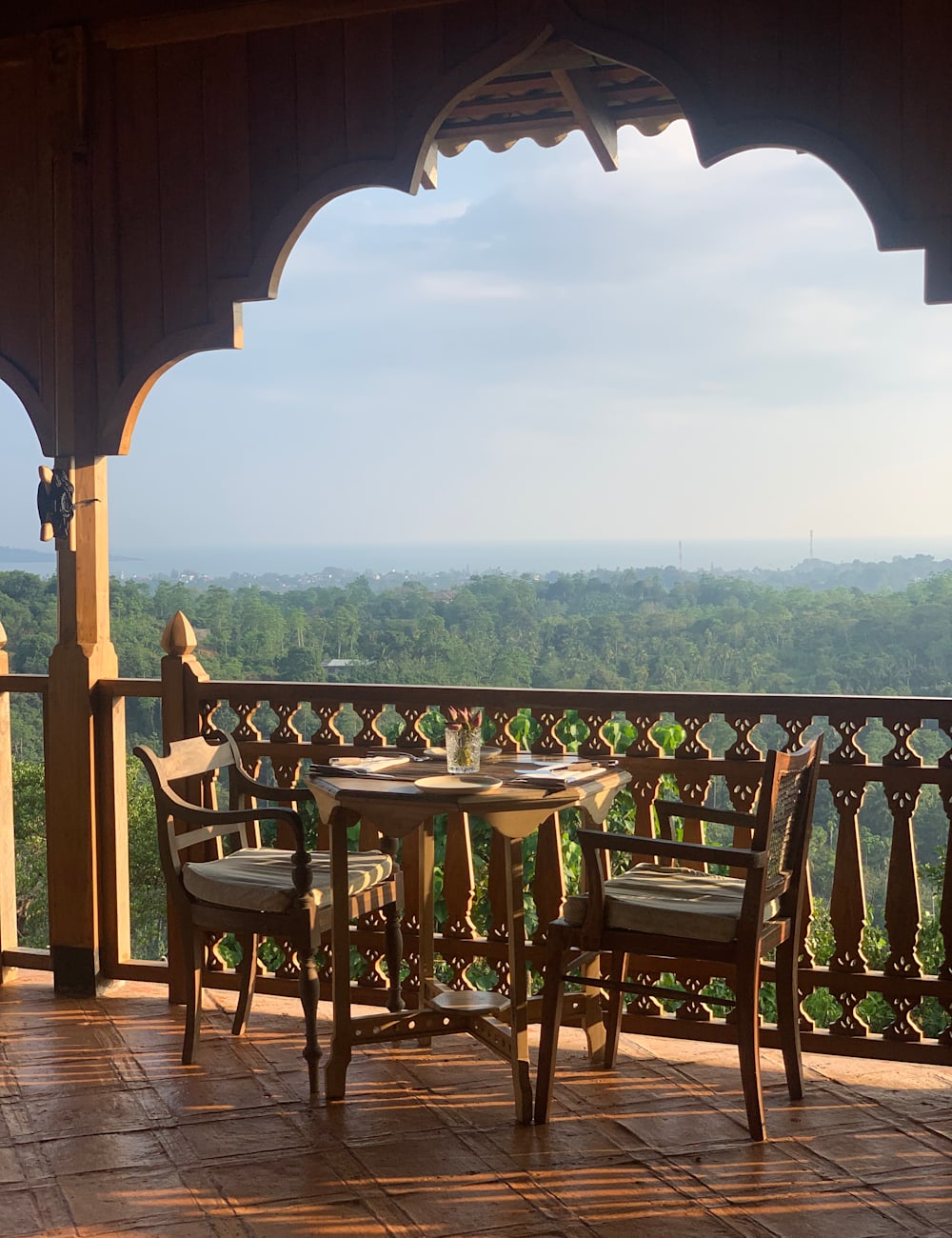 In the evening, I made a final relocation to the romantic restaurant pavilion with its intricate carvings framing the most idyllic hilltop views – fuelled by the most delicious prawn curry. What I truly relished were the quiet sundowners back at my villa, watching the sun blaze orange in the tropical heat before dipping into the jungle below.
From here, my journey was to take me deep into Sri Lanka's interior to the tea country, where the landscape becomes mountainous and the temperature cools. I stopped near Ella to tackle its famed hiking routes – Ella Rock and Little Adam's Peak – and drink in the marvellous views (as well as its teas) before continuing north to Hatton.
My driver curled around hairpin bend after hairpin bend until we wound down again into Bogawantalawa Valley, in search of Ceylon Tea Trails. We stopped at the shore of sparkling Lake Castlereagh, where the team were waiting with a boat to speed me to the other side – and my not-so-humble lodgings.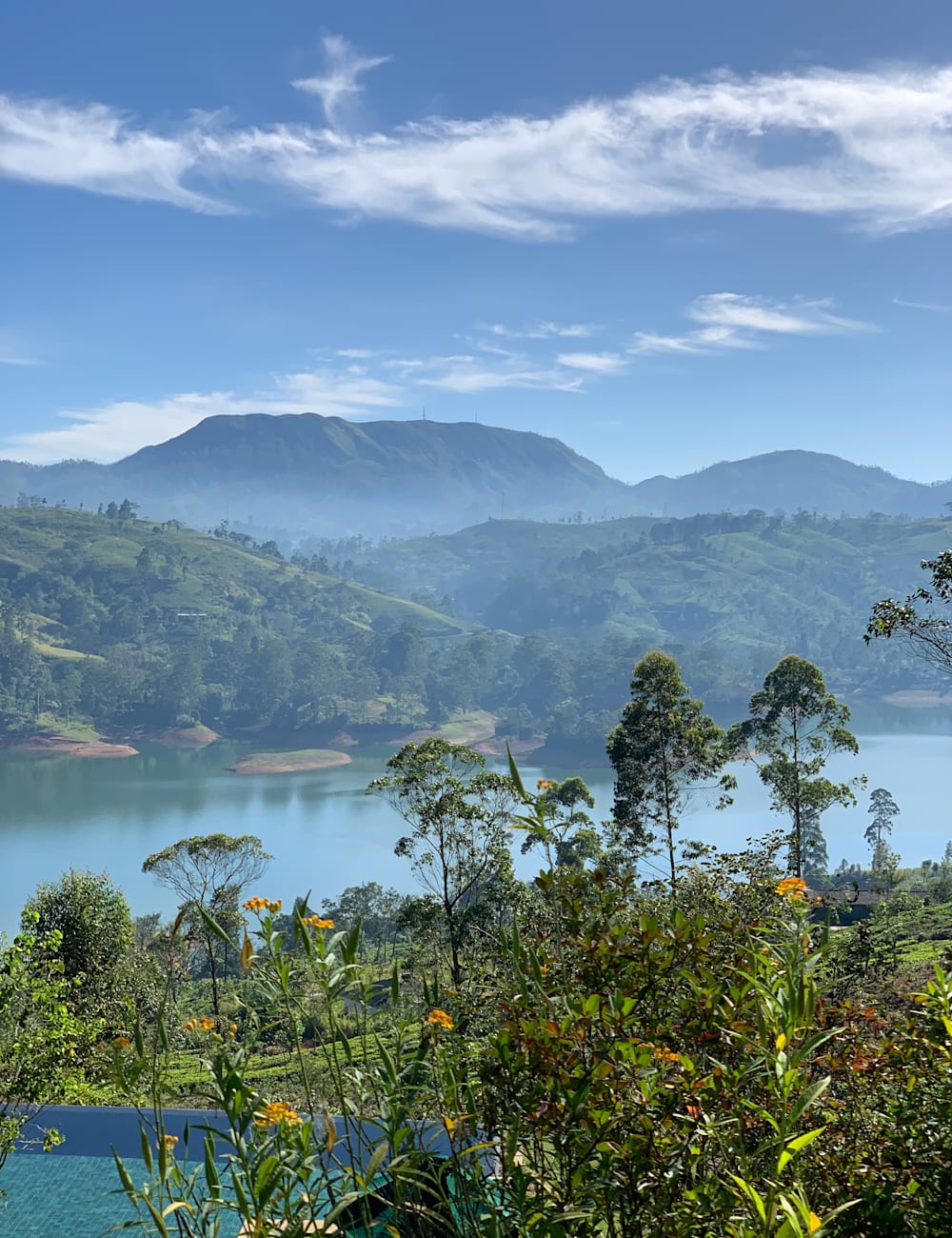 Part of the Resplendent Ceylon group, Tea Trails is not so much a hotel as a clutch of five tea bungalows scattered around the Dunkeld tea estate. Delightfully old-school, staying here is like stepping back in time to a bygone era: a butler is assigned to each room, beds are draped in chintz, baths are claw-footed and afternoon tea (the full 'scones with clotted cream and jam') is served every day.
I stayed in Dunkeld Bungalow, which perches above the lake with panoramic views over the tea plantations and valley below. In the morning, I trotted down to the tea factory to see how Dilmah tea is made, before making the two-hour hike across to Norwood Bungalow for lunch, passing its expert tea pickers as we went.
On my return, all that was left to do was laps of the infinity pool, before warming up in the Jacuzzi with a pot of tea and a slice of cake. With billiards rooms, croquet pitches and G&Ts before dinner, it's a real slice of colonial-style decadence.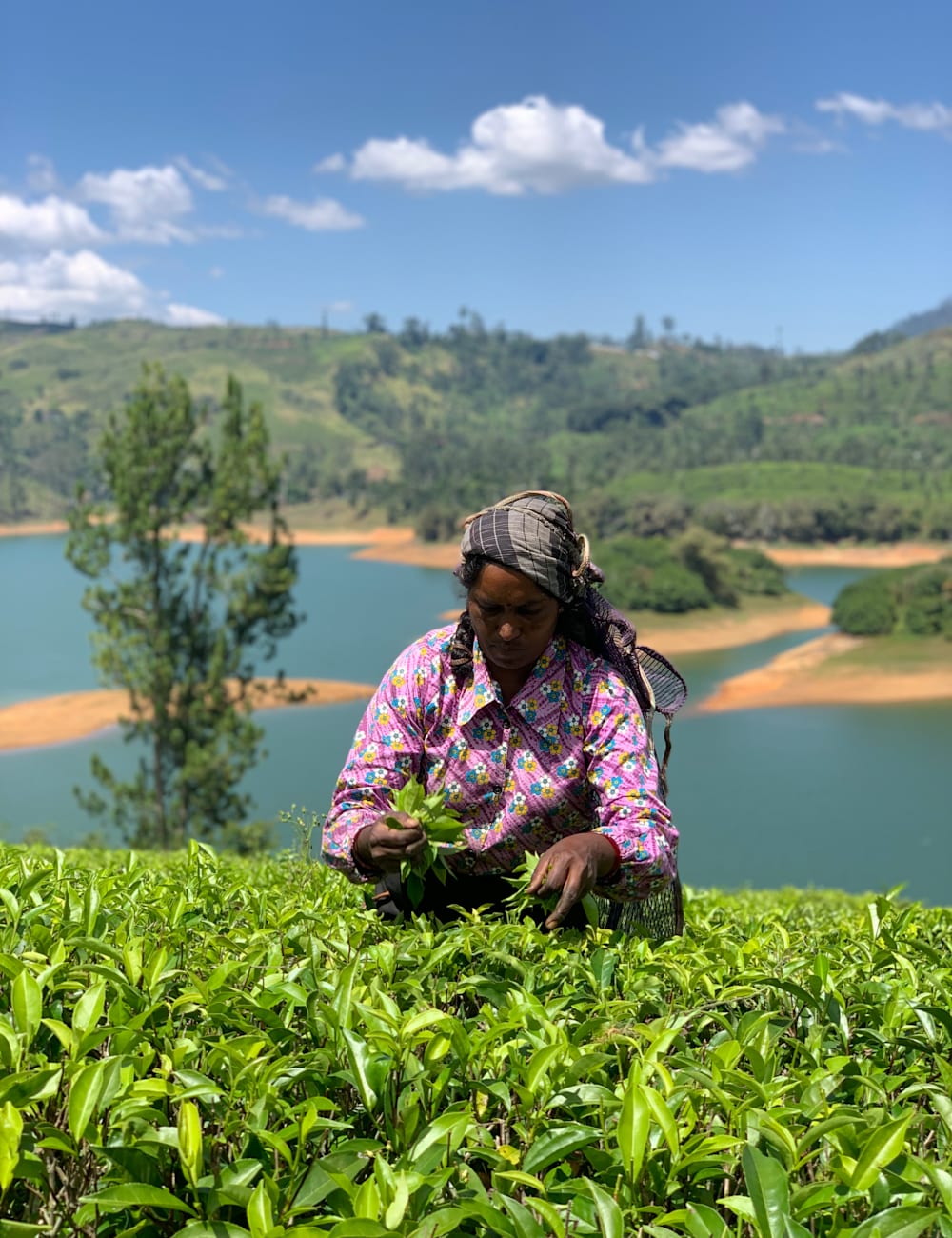 Sri Lanka's hill country has its own brand of magic, but I felt drawn back to the south coast. Drawn back to the friends I had made, the breaks I had surfed, and the places that had started to feel like home. Drawn by the magnetism of where the ocean meets the jungle.
Immerse yourself in our complete collection of Sri Lanka hotels
---
Kate Lough is a freelance writer, editor and brand consultant for the likes of ES Magazine, Elle Decoration, GQ, Soho House and more.
Additional photography by the author