'We're going to a naturist resort?' asks Mr Smith, eyebrows raised. 'Well, we won't need to pack much then.' I hate to disappoint him, but he's slightly misheard me. We're off to Elmley Nature Reserve. Less only-wearing-Birkenstocks, more birds.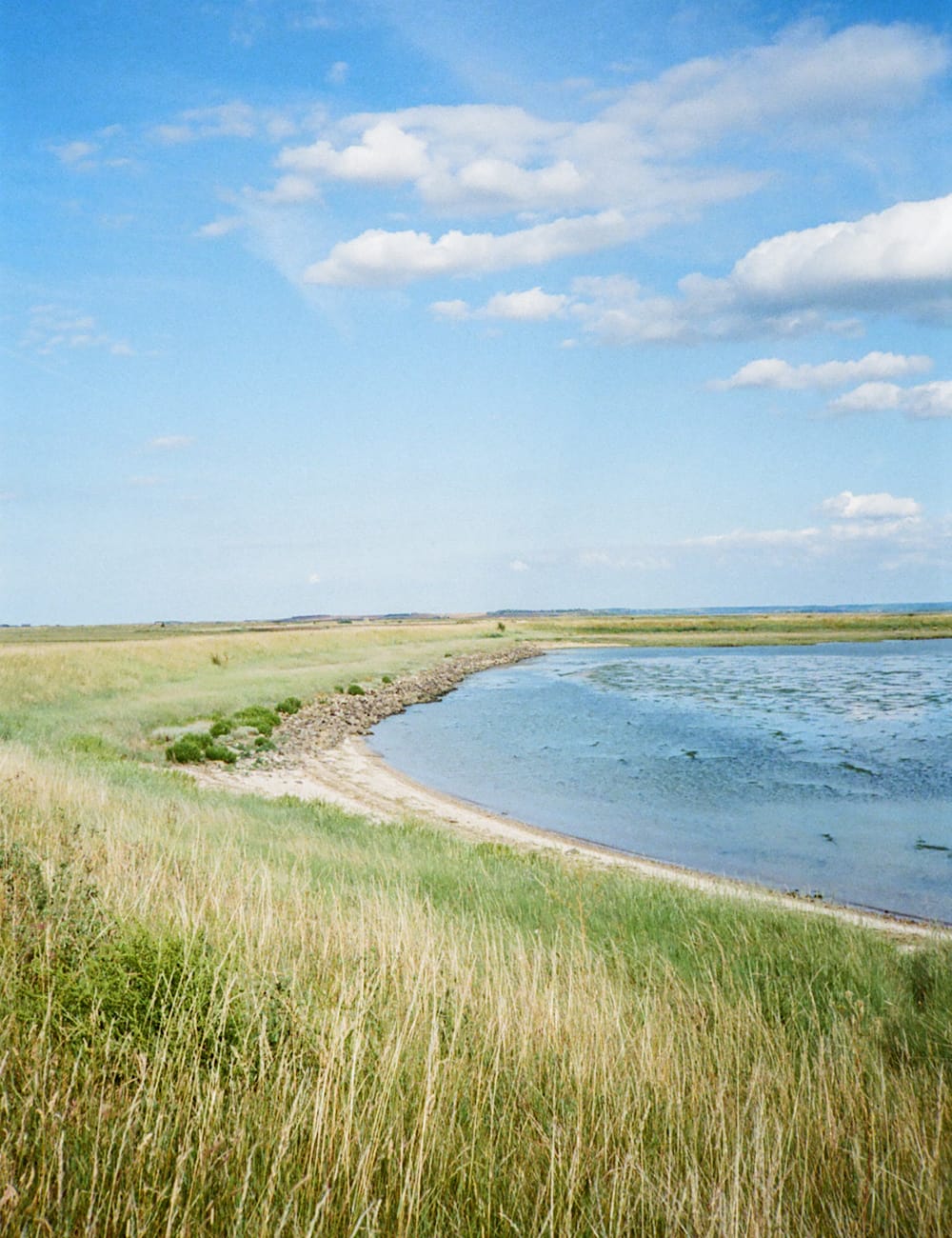 If you know your lapwing from your lark you've probably already heard of Elmley. This 3,300 acre site is one of the biggest bird-watching spots in the UK and the only nature reserve in the country where you can spend the night.
But we're not talking about bedding down in a bird-watching hide. At Elmley there's a boutique hotel in a converted 18th-century farmhouse, a cottage sleeping 10 which can be rented for self-catering stays, and a selection of luxury shepherd's huts and cabins, complete with outdoor bath tubs and floor-to-ceiling windows.
Our taxi driver at Sittingbourne station (just an hour from central London) gives the first hint that we're headed somewhere fairly isolated. He wants to warn us that the 15-minute drive to Elmley could take substantially longer. 'There could be a cow in the road,' he explains, matter-of-factly.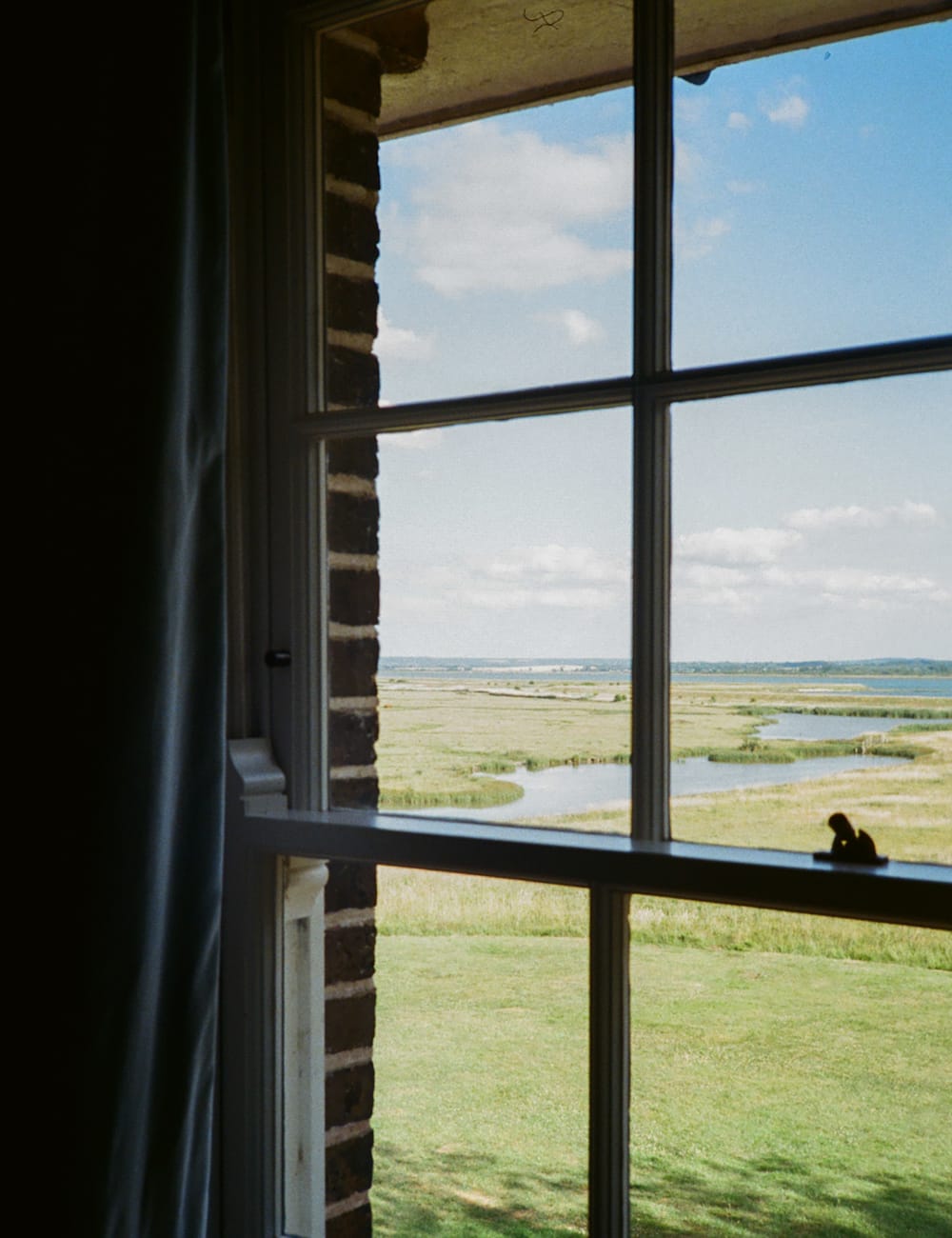 As we cross over the bridge from the Kent mainland to the Isle of Sheppey we're greeted by the vast, flat landscape and some big open skies. If wanting to feel a million miles from the city but travelling less than 50 is the aim, we've come to the right place.
Thankfully there are no bovine obstructions today and we're soon inside the living room of the main farmhouse, sipping a welcome drink of elderflower spritz. There's no check-in desk and it feels very like you've just rocked up at a ridiculously gorgeous home, not a hotel.
We'll be staying in the Yellow Room, one of five differently-hued bedrooms in the main house. It feels like sleeping inside a ray of sunshine, with canary-coloured walls, a roll-top bath which looks out over the salt marshes, a rain shower, his and hers sinks, and two soft pink velvet armchairs. The oil paintings of nudes in our room might be the closest we get to seeing others in the buff, but this room is still very sexy indeed.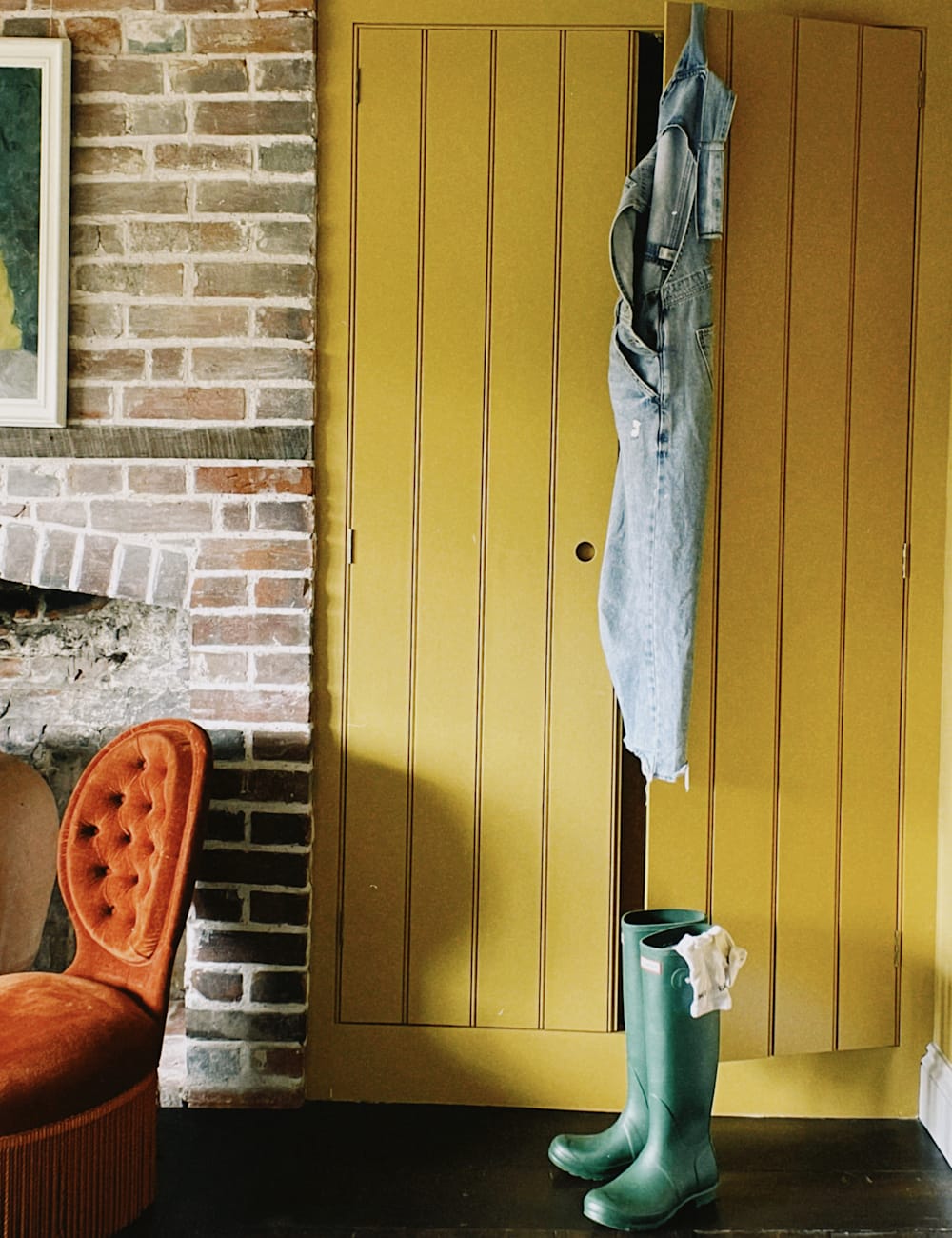 We think about joining one of the daily guided walks, but decide to get acquainted with the Great Indoors instead. This is our first break as a couple since having our daughter, so you'll forgive our, ahem, laziness.
The super king bed, complete with woollen blankets and ridiculously plump cushions, is just too inviting. Little touches like a Roberts Radio, Bramley toiletries in the bathroom and mini hot water bottles elevate this way above your usual country hotel stay.
Just before dinnertime we amble downstairs to the drawing room, where the woodburner is ablaze and there are board games and books aplenty. We order cocktails – a Kentish morello cherry martini for me – and then sit down for a relaxed dinner in the cosy dining room.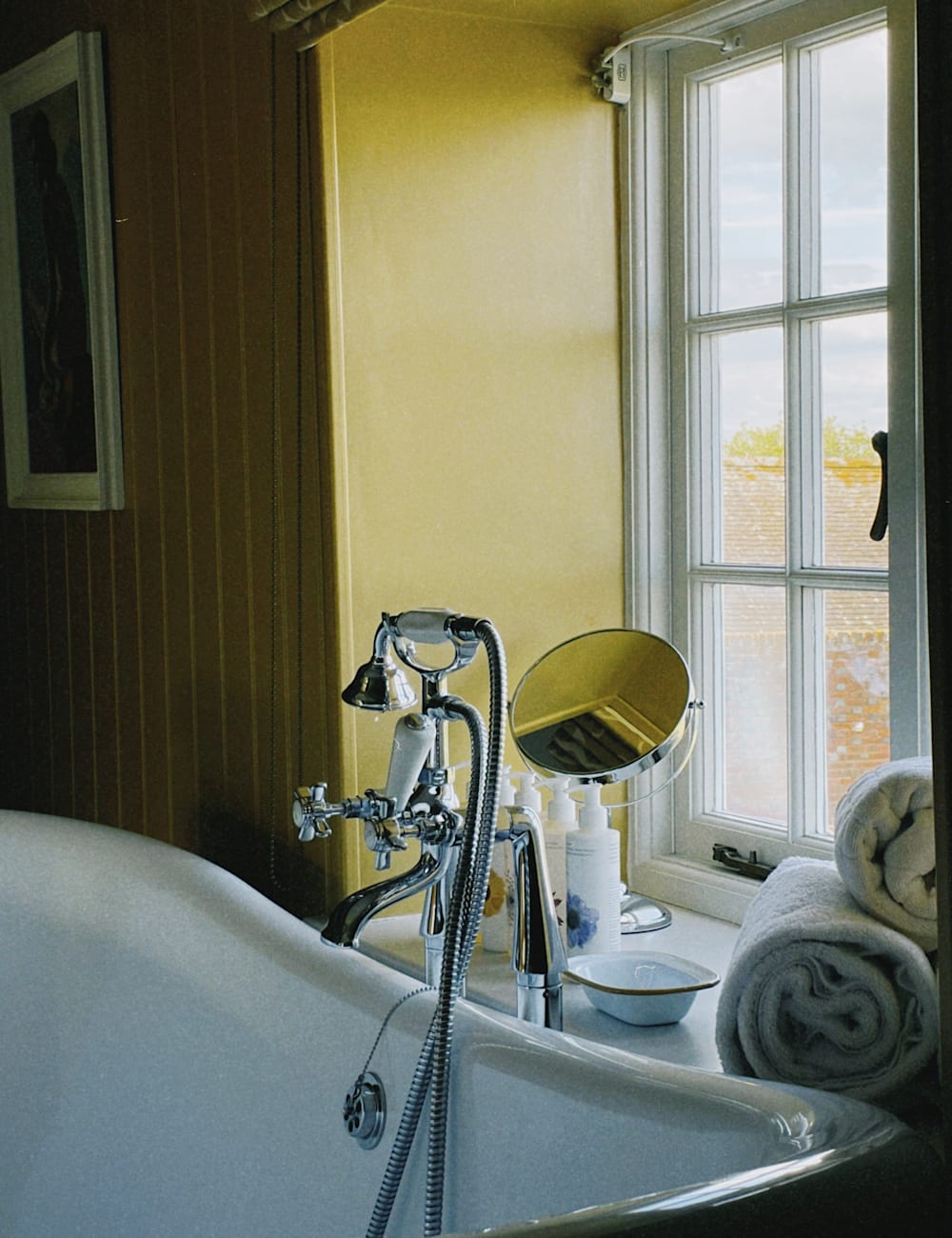 It's an intimate, candle-lit space, just five or so wooden tables and chairs, with antique bone-handled cutlery and lovely linen napkins. Dinner is the kind of earthy comfort food you'd love to eat after a hard day on the farm, a filling hearty beef stew to share, a bottle of red, a home-made crumble for dessert. It's like every cottagecore fantasy you've ever had, without having to get up at dawn to milk the cows.
Instead, a little basket of teas and coffees and a tiny glass bottle of fresh milk is delivered to the door of our room early the next morning and we drink our brews in bed before slipping down for our 'Kentinental Breakfast', a still-warm croissant, served with home-made jam, and berries, yoghurt and granola.
Cooked breakfasts like truffle mushrooms on toast or farmhouse baked eggs can be ordered on request and if you're staying in one of the huts, breakfast can be delivered to your bed in a hamper.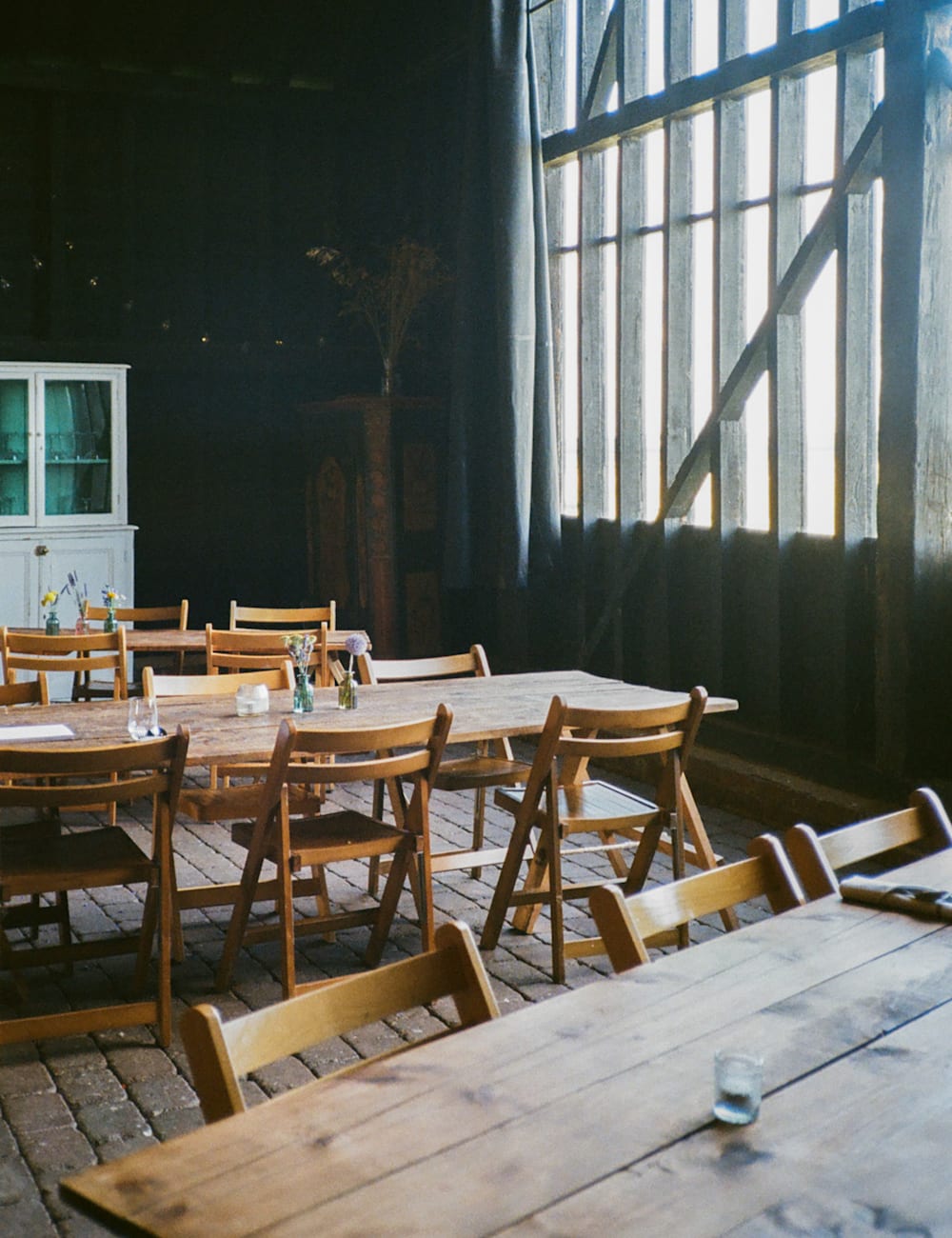 Eventually we make it out for our first walk and it's the perfect terrain for city types like me who are incapable of reading maps, as there's really only one track to follow so it's impossible to get lost.
Following this path takes you to four different hides for spotting all sorts of birds which change depending on the season. We're here in the autumn and so could potentially spot buzzards, peregrine falcons and sandpipers (not that we'd really recognise them if we did). And when it comes to going off-grid, aside from one chap with a very large camera lens (not a euphemism), we don't see any other people at all.
We get in touch with our inner Bill Oddie by getting surprisingly excited when we spot a kestrel (it could have been a kestrel) hovering and then dive-bombing for prey in the marshes. But mainly we just gaze out over the meadows and up at the wide blue sky, where murmurations of starlings seem to be doing their dance just for us.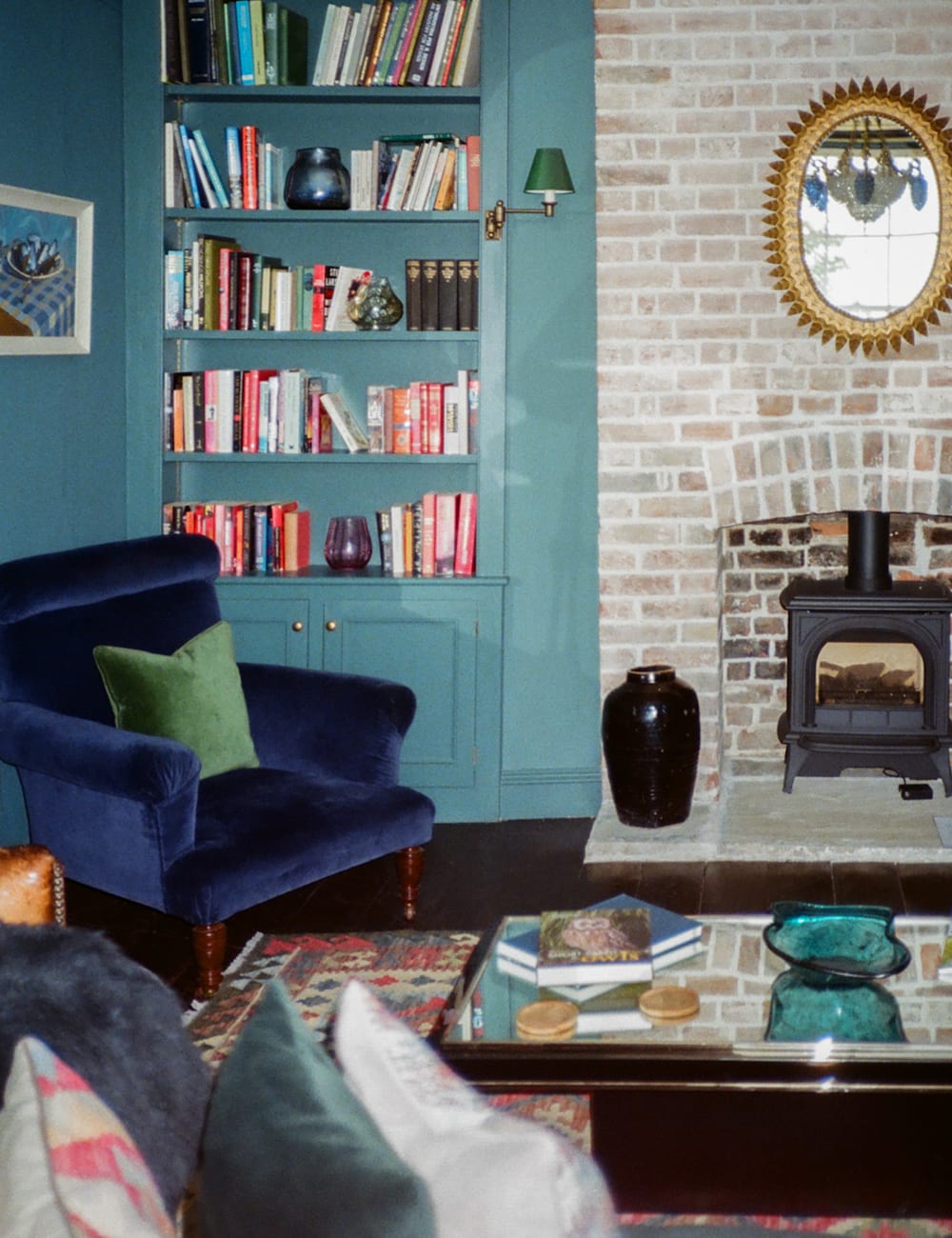 All that birdwatching has worked up an appetite, so we stop for lunch at the Cowshed Café on site: a converted barn made snuggly with rugs and velvet sofas (on rainy days they have a projector in here playing movies). The menu is full of local produce, the Elmley pork and caramelised onion sausage roll is a highlight.
Our afternoon is spent reading, soaking in the gargantuan tub and doing that activity that all new parents secretly do when they finally get a much-longed-for break away from their offspring: scrolling through endless pictures of their child on their phone.
Suddenly it's almost dusk and we decide to squeeze in one more evening stroll. We hear owls in the trees and frogs in the reeds, and even spot a hare which glances in our direction and then quickly scarpers. It's a little alarming when a tiny little snake slithers off the path.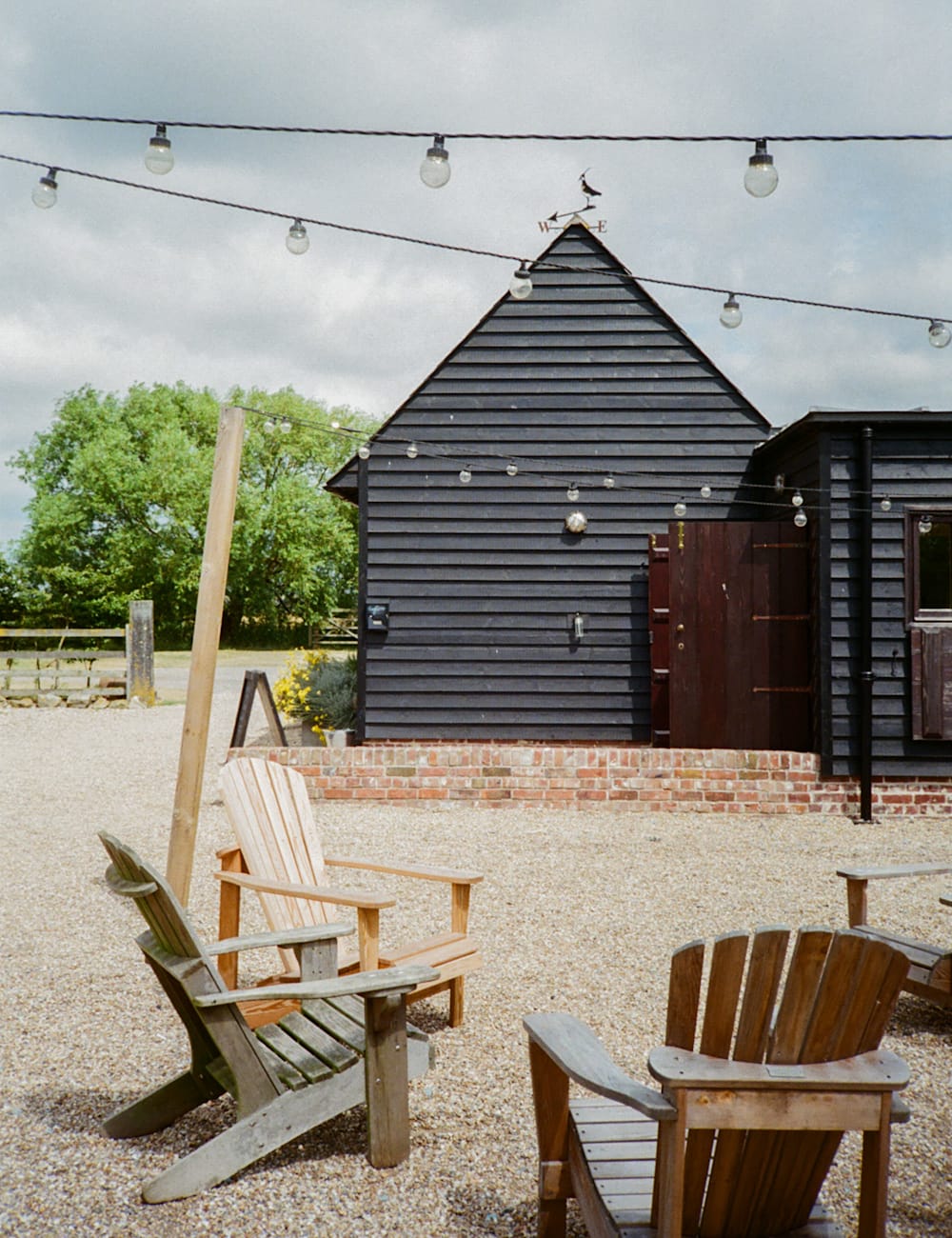 There's plenty to do on the island if you are feeling active – maritime museums, award-winning pubs and very old churches. But for us a visit to Elmley was a chance to reset, switch off and do not very much at all. Spotting all that wildlife was an added bonus.
We vow to come back here in the summer, if only to find the secret beach for a wild swim. That sounds like the kind of place where naturism would be very much encouraged.
Find out more about Elmley Nature Reserve or explore our complete collection of Kent hotels
---
Kate Wills is a freelance journalist based in London. Her work has appeared in The Guardian, Vogue, ES Magazine, Marie Claire, Grazia and more. She's been street-art spotting in Bogota, hiking through a glacier in Iceland, kayaking down the Yangtze River in China and stumbling around the dive bars of LA. All in the name of research. Mainly.
All photography by Hannah Dace