An Englishman and an Englishwoman walk into a bar, somewhere deep in the Australian bush. They're lost. Their phone dropped the last bar of signal – which was already hanging on by a tenuous flicker – over an hour ago. They haven't seen another car for miles (but have, in the most predictable of all circumstances, passed three kangaroos) until this isolated pub appeared, as if a mirage.
'Naw mate, that's cooked. Can't help you there, though, our WiFi is emergencies only. But turn left at the servo then you'll be right.'
They were not right, and spent the best part of that afternoon on an even dustier, even bumpier track road than before, with only dirt bikes for company. A lesson in instructing Google Maps to avoid motorways, sure – but also part and parcel of the great Australian road trip. Landscapes here change at a rate of knots, even in relatively trodden New South Wales, where this particular journey was taking place.
A week on the road, starting and ending in Sydney. Past remote rivers, golden beaches and vast vineyards; across mist-covered mountain ridges; through never-ending national parks and back-in-time towns. Here lies proof that you can still see much of Australia's appeals without crossing state lines…
SYDNEY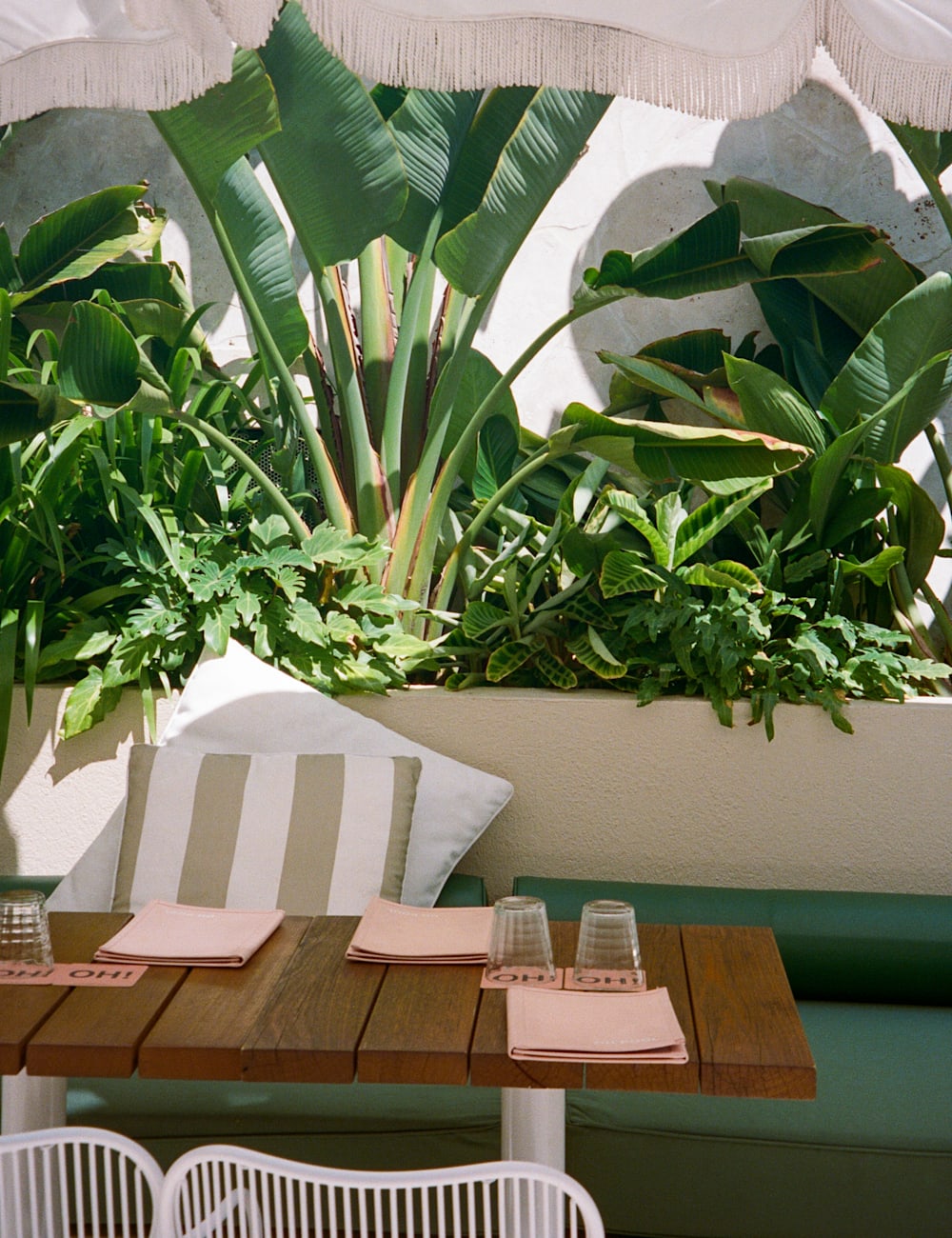 We start our trip with a stay in Sydney's iconic Paddington: a neighbourhood characterised by food and flair. Oxford House echoes the aesthetics of sun-kissed Palm Springs: leafy courtyards and retro pastels surround a Seventies-style pool and bar that I was more than happy to prop up come sundown.
There's plenty on your doorstep, too: you've got Oxford Street for starters – a stretch busy with cafés, restaurants, bookshops and bars – then Centennial park's gardens and wetlands. It's a short walk to edgy Darlinghurst (stop by street-facing bistro the Strand for a Parisian-style lunch of mussels and steak frites), and bar-hop your way back to El Primo Sanchez come evening, just one door down from Oxford House.
This Forties-inspired tequila bar is lovingly described as 'chaotic', in large part thanks to the high-energy bartenders (more often found atop the counter than behind), the free-flowing mezcal shots and the pint-sized karaoke room.
SYDNEY TO BEROWRA WATERS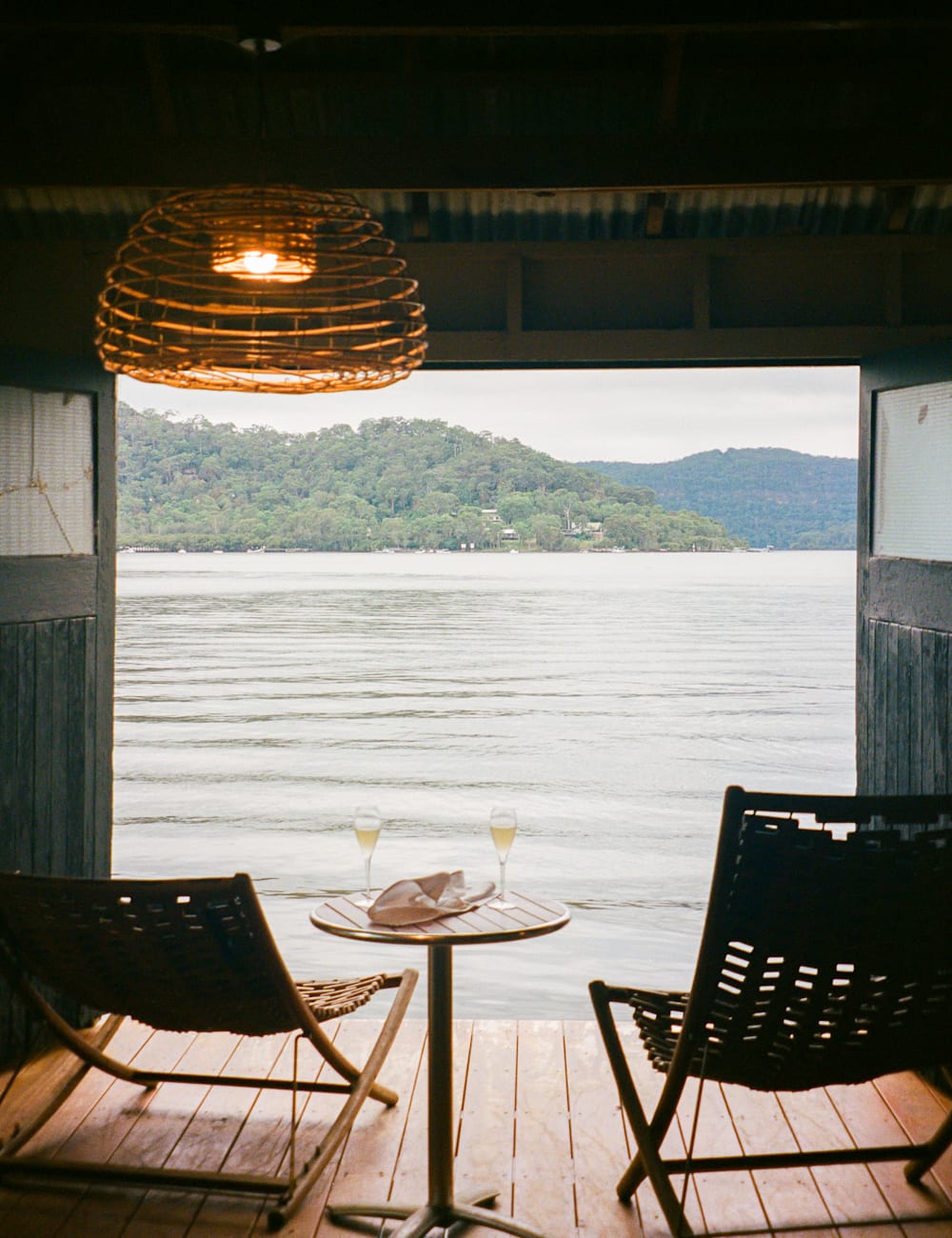 It's less than an hour north of Sydney, but our second stop – Berowra Waters in indigenous Dharug country – is an impressive step-change in pace. It provides immediate aqua therapy. After parking up at Deerubbun boat ramp, we seek out the Marramarra Lodge boat. Bags boarded, we purr past tree-covered islands and tiny waterside settlements, before pulling to a stop on a remote bend of the Hawkesbury River.
Our tent is a wilderness idyll: the gorgeous wood floors, plush leather sofa and river-facing terrace are made using local materials that feel at peace with their surrounds. After a fair few 'oohs' and 'aahs' we take two glasses of champagne down to the boat house, which quickly becomes my favourite spot on the island – I return at sunset and early the next morning with a coffee – set to a score of water gently lapping the stilts.
BEROWRA WATERS TO HUNTER VALLEY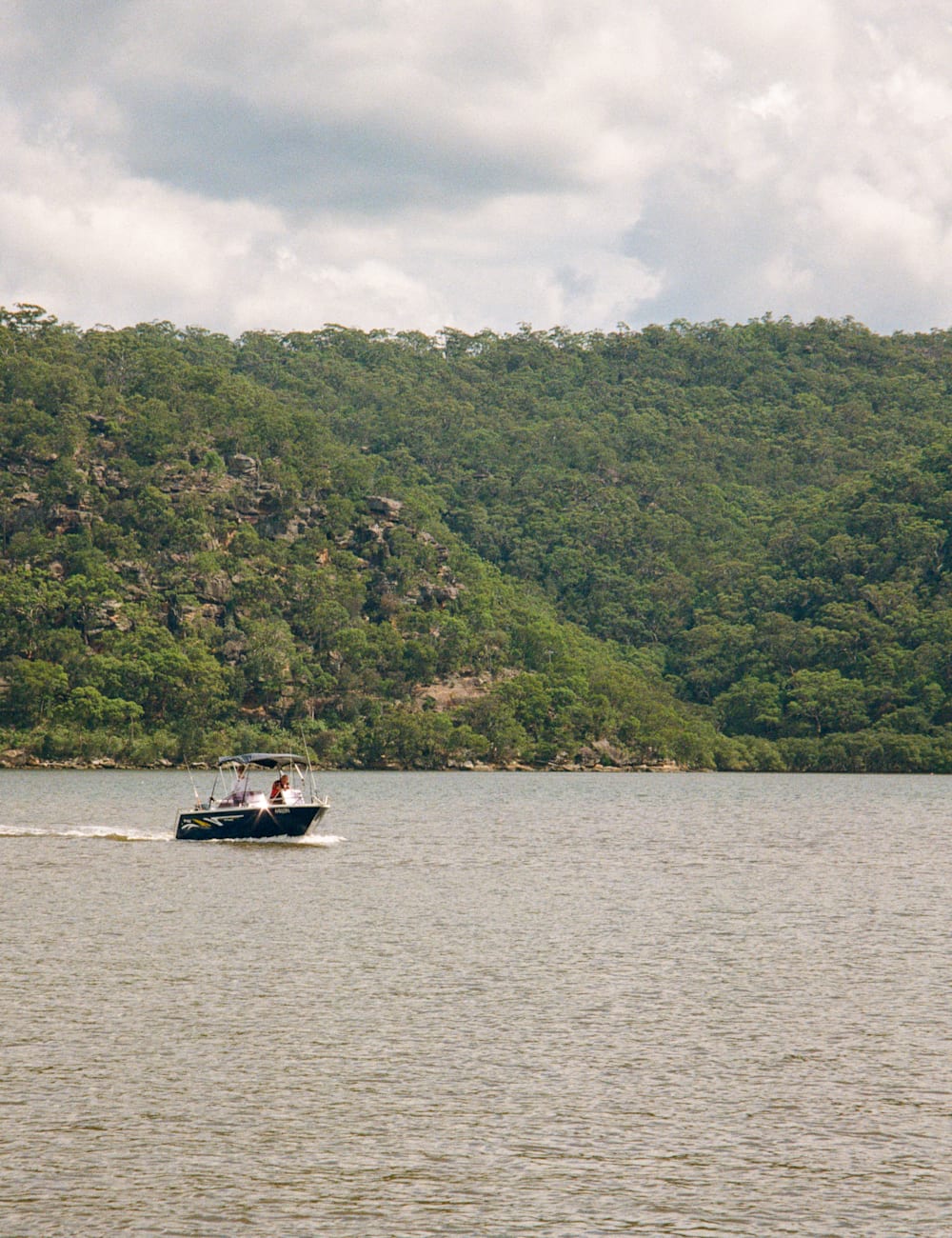 The sun is setting as we arrive into Hunter Valley, where a weekend of wine awaits. Spicers Vineyards Estate is a promise of what's to come: there are north of 350 bottles in their cellar, the gardens are gloriously green, and friends have been known to spot roos in the grounds, although we didn't get so lucky.
We just about managed to peel ourselves away from the pool on day two – venturing out to a few cellar doors. Our favourite was the wine and cheese pairing at Two Fat Blokes (a three-minute drive or 25-minute stumble), though this may be due, at least in part, to the generous pours.
HUNTER VALLEY TO BLUE MOUNTAINS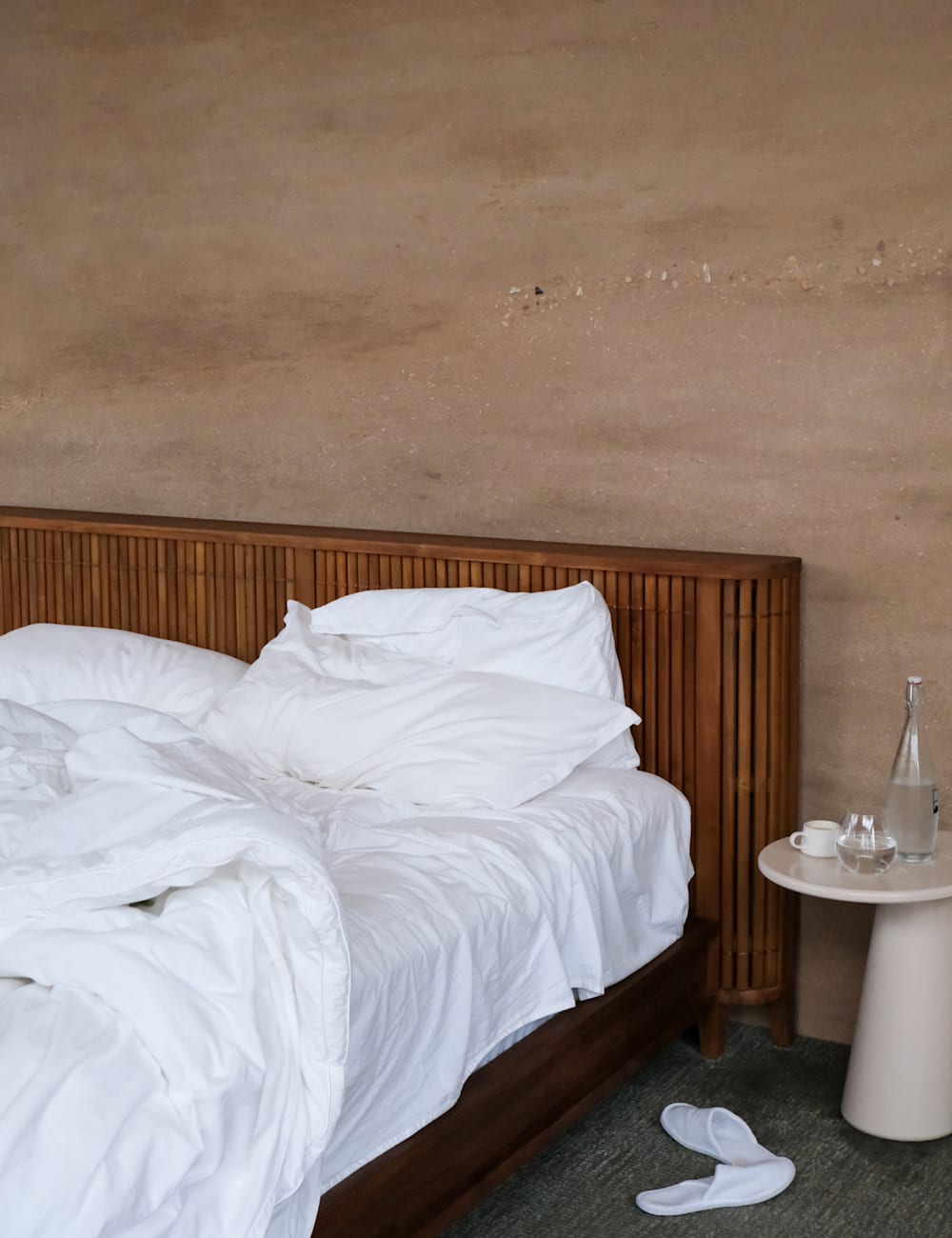 It was between Hunter and the Blue Mountains that the Great Bush Diversion occurred. It all started going a bit sideways somewhere after our mid-morning stop at Magoony's Coffee House, and didn't really resurrect itself until we hit the altitude (and with it, the haze) of the Blue Mountains national park.
Nonetheless, we arrived at Chalets at Blackheath in good spirits. There are just a handful of cabins, and we were lucky to nab number four – the most isolated of the lot. It was, quite possibly, one of the most oxytocin-inducing places I've ever stayed: wood-burning stoves, double rainwater-fed showers, roomy tubs overlooking the bush and buttery Frette linens meant we were quite inclined to stay put.
But one of the biggest reasons to book here is its proximity to the Grand Canyon (not that one) – a relatively challenging three-hour hike up and down (and up and down again) some of the mountain's most ethereal ravines.
There's a path leading direct to and from the hotel but make sure to pack walking boots and wets – my trainers (and feet) remained sodden for quite some days after, thanks to some questionable clothing choices, poor balance and a particularly slippery rock.
BLUE MOUNTAINS TO JERVIS BAY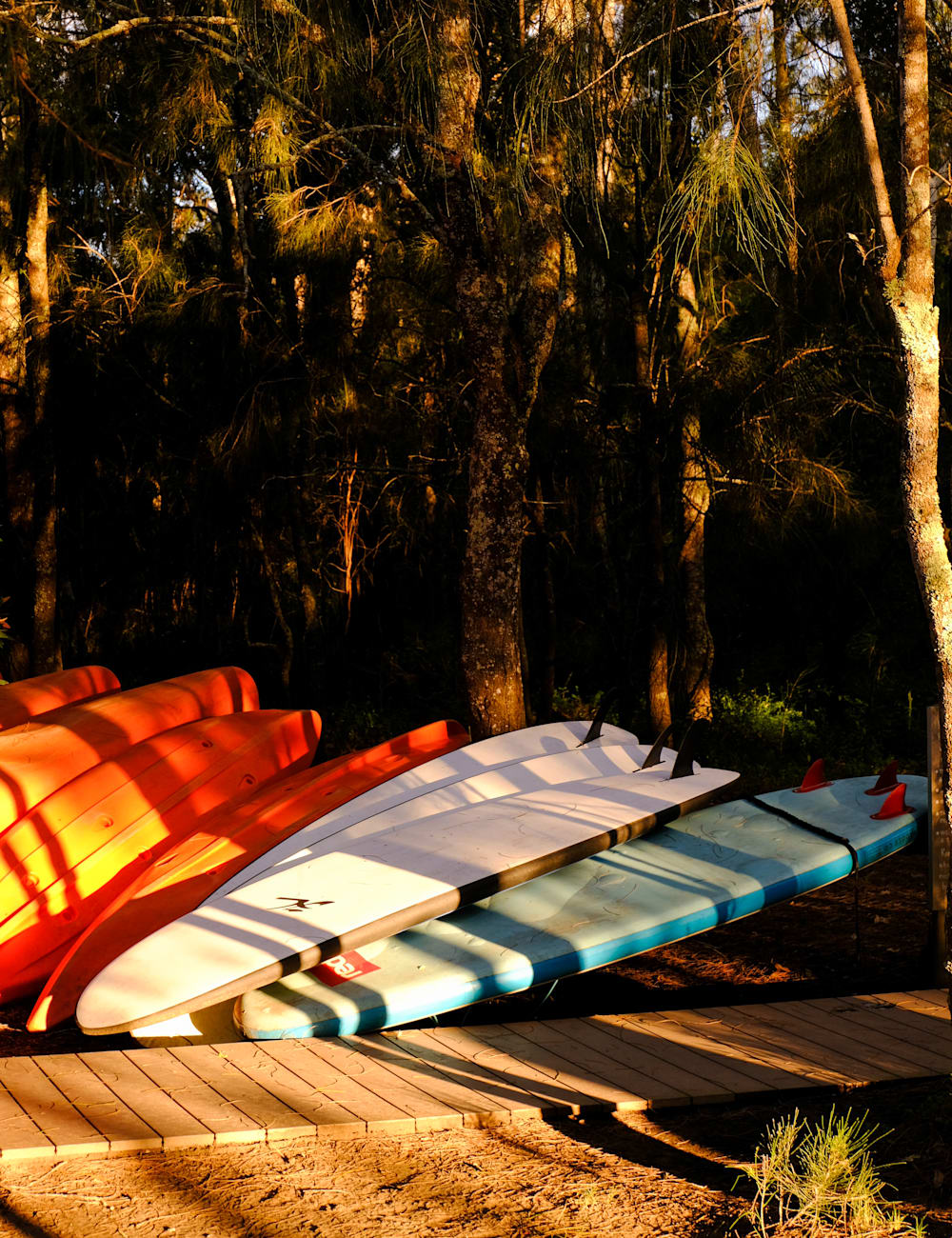 Where better to dry off than the beach, so we made for the coast (after a quick stop at Lincoln's Rock for the view and Kickaboom café for the food). It wasn't an intended theme of the trip, but this was our second (very luxurious, might I add) tent stay: this time among the soaring trees of a jewel-green forest.
Paperbark Camp is ecotourism accredited and earthy with it – walking, swimming, surfing and creek kayaking are encouraged – as are al fresco baths and showers in your wilderness-facing ensuite.
There are plenty of powder-white beaches to pick from, and we loved Callala, Hyams and Blenheim beach (particularly spectacular at sunrise). Nearby Berry is a great stopping-off point too – find a gem in the antique shops, grab a cold brew from IV coffee or an afternoon pick-me-up from the doughnut van.
JERVIS BAY TO SYDNEY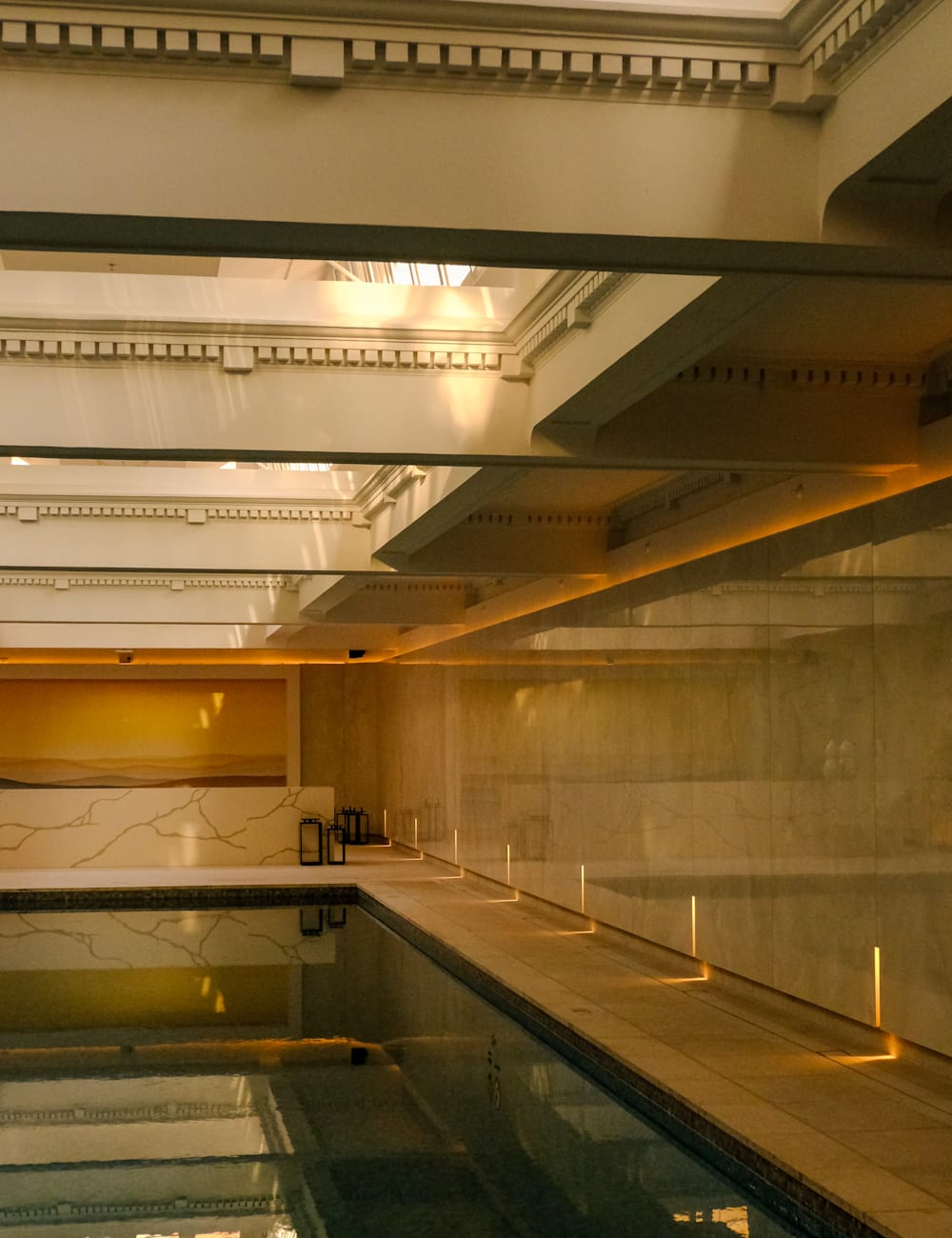 We arrived with a bang back to Sydney – straight into to the welcoming arms of Capella's latest opening. And what a place for a restful end to a road trip: the lobby bar is dressed in blooms and native flora; rooms have been carefully designed with calming colour palettes; the marbled pool is lap-ready and light-flooded. You're perfectly poised for the sights, too: steps from the Opera bar, Harbour Bridge and Royal Botanic Garden.
I donned my robe and slippers for much of that final afternoon, but after a preen and pamper I found a renewed appetite for one final meal at Modern Cantonese institution Mr Wong.
Wandering home after a healthy dose of roast duck, dim sum and dirty martinis, we reflected on a trip that seemed to cover all bases. Soft sands, indigenous islands, hardy hikes. Wine (important). A sense of adventure, and certainly a sense of Australia.
I adore the hypnotic rhythm of a road-trip: windows down, feet on the dashboard, fingers tapping along to the radio. But it's also worth giving weight to the places you stay – and we're rather of the opinion that, in some cases, the destination is just as important as the journey.
Get into gear with our complete collection of New South Wales hotels 
---
Hannah Dace is a writer and photographer for Mr & Mrs Smith. She spends much of her working week on the move, telling travel stories through light, shadows and, well, words.
All photography by the author